Sonu Nigam is popularly known as the King of Bollywood Music. Now, he has attained seniority, but he is still young at heart. Lots of young singers have arrived at the scene but nobody can replace Sonu Nigam. His singing prowess, musical talent, straight forward personality and overall aura leave a long-lasting impression.
Sonu Nigam- A Blessed Musical Soul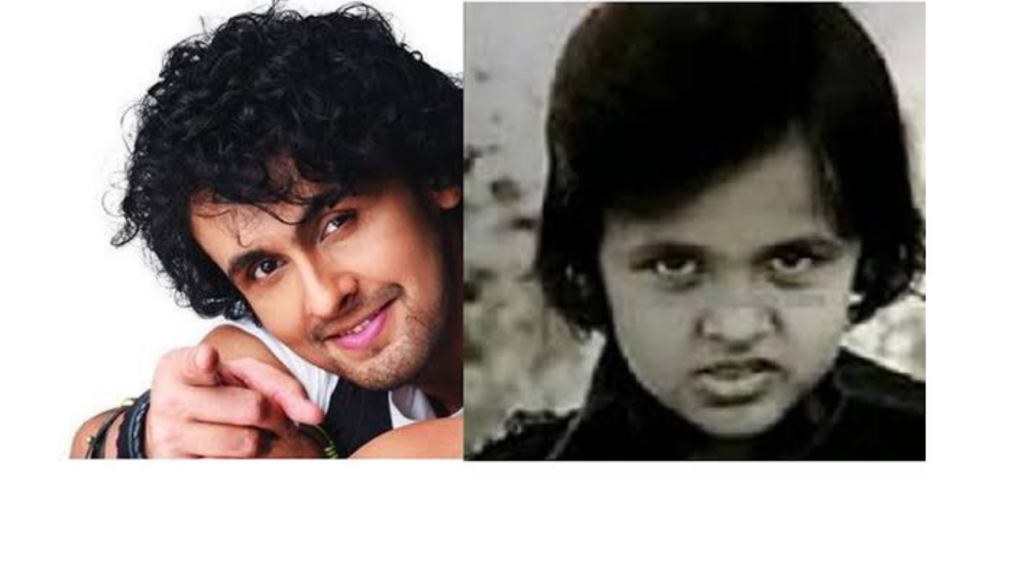 Source: https://bit.ly/36YUabe
After so much experience and winning so many awards, he is no longer an amateur taking any work that comes his way, but he has grown out of the silly songs with weird lyrics and devastating music. He believes that after ruling over the industry for so many years and singing the biggest hits, he deserves to get powerful songs.
He is still working actively and is always grateful for everything. Though he has no big ambitions left, he does not hesitate to keep improving himself.
He is a big fan of Rafi sahab and calls Shahrukh to be one of the best actors that he has sung for.
We have a game dedicated to him. Hopefully, all of you Sonu Nigam fans and Gaana Pehchaana lovers will enjoy playing it.
"TMK- 216 Hits Of Sonu Nigam"- A Magical Game For All Sonu Nigam Fans
You must have noticed that we have millions of Teen Maar Khan Games for you all. Most of them are tributes to the great musical artists from different generations. "TMK- 216 Hits Of Sonu Nigam" is a game with the best tracks of Sonu.
You have to listen carefully to recognise the songs, if you make 3 wrong guesses, you'll be out of the game, but you'll score points for all the correct guesses that you make.
Remember that Teen Maar Khaaya to gaya and try to maintain your place at the top of the Master Leaderboard.
Install Gaana Pehchaana on your Android or iOS devices to start playing the game!
Here are some of Sonu Nigam's best songs. Let's know a thing or two about them.
Yeh Dil Deewana (1997)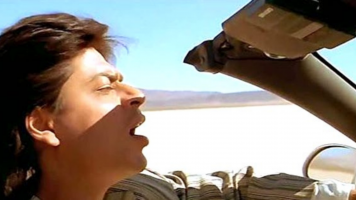 Source: https://bit.ly/3zuaP2l
Music: Nadeem- Shravan
Lyrics: Anand Bakshi
Singer: Sonu Nigam
Movie: Pardes
Subhash Ghai first wanted A.R Rahman to compose the music for Pardes, but he was too expensive, so he asked Nadeem-Shravan to do it and the album was said to be the best composition of Nadeem-Shravan by Planet Bollywood as well as many other Music critics.
Even Shahrukh Khan mentioned in some of his interviews that "Yeh Dil Deewana" was his favourite song, sung for him by Sonu Nigam. Anand Bakshi deserves the maximum credits for giving birth to the beautiful words with deep meaning that make up this track.
Sandese Aate Hai (1997)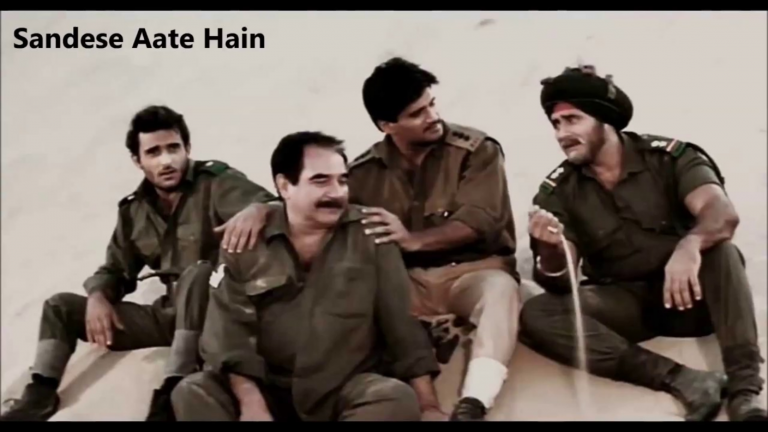 Source: https://bit.ly/3BAui3p
Music: Anu Malik
Lyrics: Javed Akhtar
Singers: Sonu Nigam, Roopkumar Rathod
Movie: Border
Till date, this song is equally popular in India as well as in Pakistan. Javed Aktar , Sonu Nigam and Anu Malik were nominated for Filmfare for the lyrics, singing and composition and Javed Akhtar as well as Sonu Nigam won Filmfare.
It is a top-notch patriotic song by Sonu Nigam and continues to make people fall in love with it. Roopkumar Rathod assisted Sonu in some parts of the song and did it really well. The song will put you in the shoes of the soldiers and feel their longing for home and family.
Ankhiyon Se Goli Maare (1998)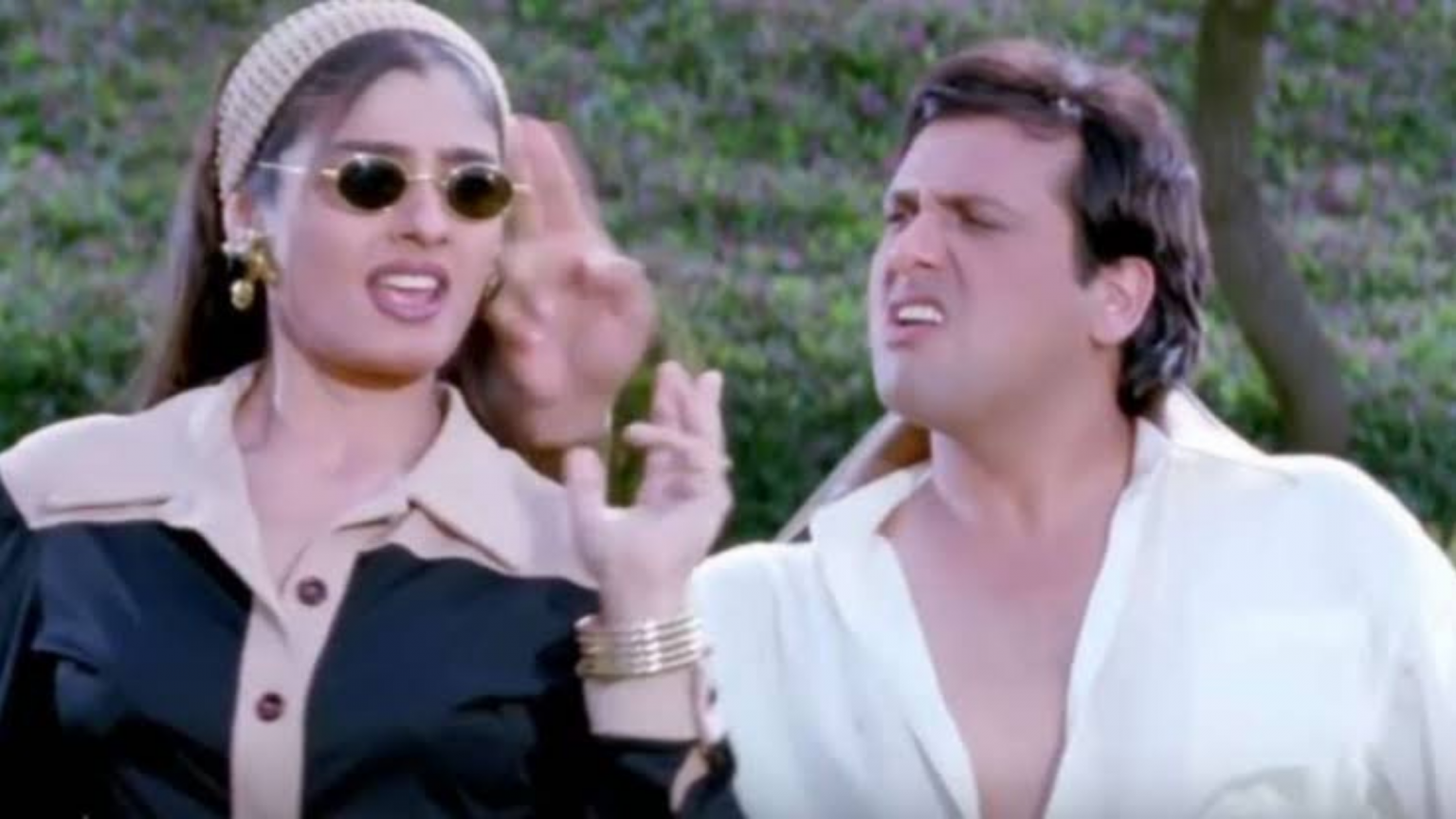 Source: https://cutt.ly/1m5B0JL
Music: Anand Milind
Lyrics: Sameer
Singers: Sonu Nigam, Jaspinder Narula 
Movie: Dulhe Raja
Anand and Milind Shrivastav, another phenomenal composer duo from Bollywood composed this highly successful number. In the entire Dulhe Raja album, only this song and Suno Sasurjee Ab Zid Chhodo became successful.
Sonu Nigam has stated time and again that he loves all the songs that he has sung for Govinda because of how Govinda dubs and dances to those songs. Even Jaspinder Narula did a great job for Raveena Tandon.
Mere Haath Mein (2006)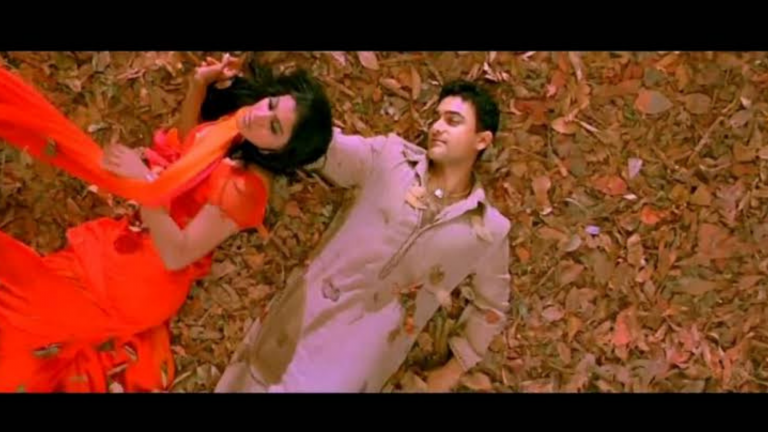 Source: https://cutt.ly/Wm5B3bO
Music: Jatin- Lalit
Lyrics: Prasoon Joshi
Singer : Sonu Nigam, Sunidhi Chauhan
Movie: Fanaa
This album was Jatin-Lalit's last composition together, but it was considered to be their best. Sonu Nigam and Sunidhi Chauhan deserve complete credits for the otherworldly charm and magic exuded by this song.
Behind the VFX effects and Amir, Kajol's chemistry it is the wonderful singing by Sonu and Sunidhi that deserves the compliments. Prasoon Joshi's poetic abilities shine through the melodious song. Fanaa was a classic and so is this track.
Main Agar Kahoon (2007)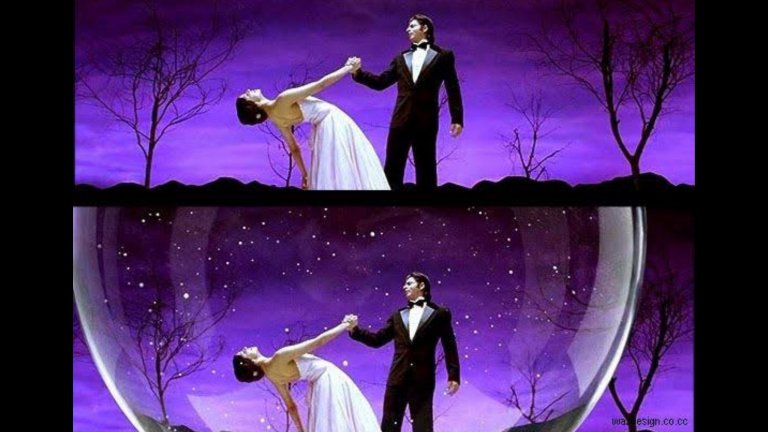 Source: https://cutt.ly/Qm5Nyx3
Music: Vishal Shekhar
Lyrics: Javed Akhtar
Singers: Sonu Nigam, Shreya Ghoshal
Movie: Om Shanti Om
There was a time when the Om Shanti Om music album was the highest selling album in India with sales crossing around 2 million units in the year 2007.
Vishal- Shekhar won the best composer duo at the 2nd Asian Film Awards and Javed Akhtar won the 9th IIFA Awards for his lyrics.
Sonu Nigam obviously makes a great singing pair with Shreya Ghoshal and sang this song from the bottom of his heart. The scenes from the music video starring Shahrukh and Deepika will take you for a surreal experience.
Chori Kiya Re Jiya (2010)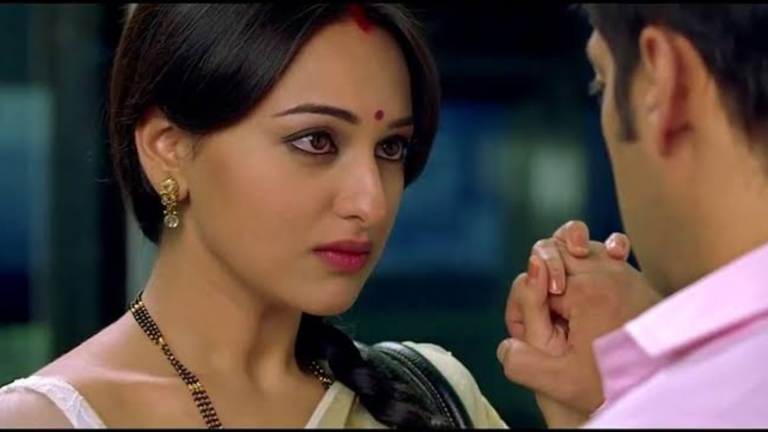 Source: https://cutt.ly/2m5Npnx
Music: Sajid-Wajid
Lyrics: Jalees Sherwani
Singers: Sonu Nigam, Shreya Ghoshal
Movie: Dabangg
Another smashing hit by Shreya and Sonu. Like always, they came together to create magic. Hours of riyaaz and a never-ending zeal to learn keeps Sonu Nigam sound so fresh and awesome.
Sajid-Wajid and Jalees Sherwani made a special place in people's hearts with this composition and the lyrics. It was said to be extremely pleasing to the ears by music critics. Many of the Gaana Pehchaana games have this amazing song in it.
Abhi Mujh Mein Kahin (2012)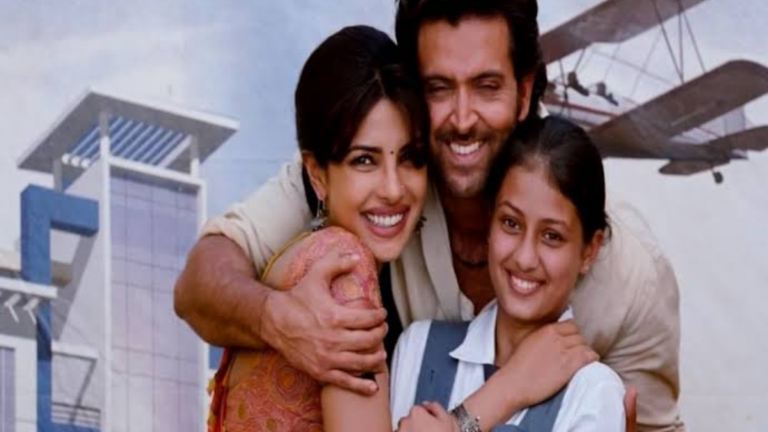 Source: https://cutt.ly/8m5Nd1I
Music: Ajay-Atul
Lyrics: Amitabh Bhattacharya
Singer: Sonu Nigam
Movie: Agneepath
Sonu Nigam's mellow, heart melting voice sounds so divine, that you might find yourself lost in this amazing melody. Amitabh Bhattacharya's lyrics are class apart. So is Ajay-Atul's composition that brings to life Hrithik's magnetic character. Anybody who has ears for good music will fall in love with this masterpiece. Even Priyanka Chopra deserves accolades for her simple and powerful acting.
Where Did Sonu Nigam Imbibe His Love For Music From?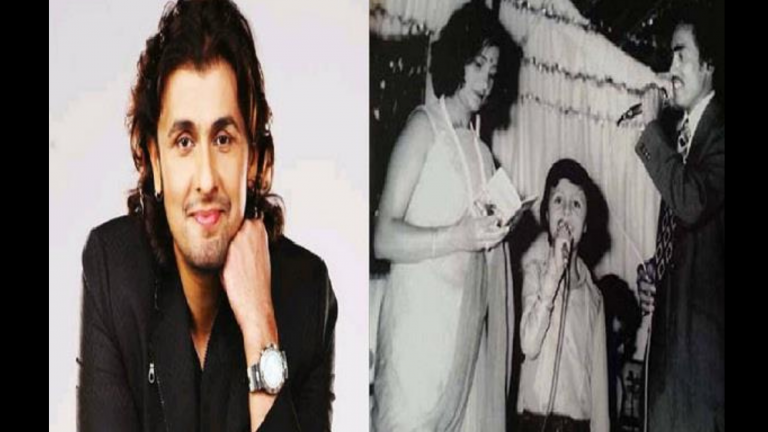 Source: https://cutt.ly/Dm5Nlpl
Sonu Nigam had music in his blood, as his parents did a lot of stage shows and musical performances, but he came from a very humble background and did not have any fancy, expensive instruments as a kid. He learnt on a mini harmonium. When he became a successful singer, he brought the costliest instruments for himself.
As he came from nowhere, he always had a deep longing to rise and shine.
Messages By Sonu Nigam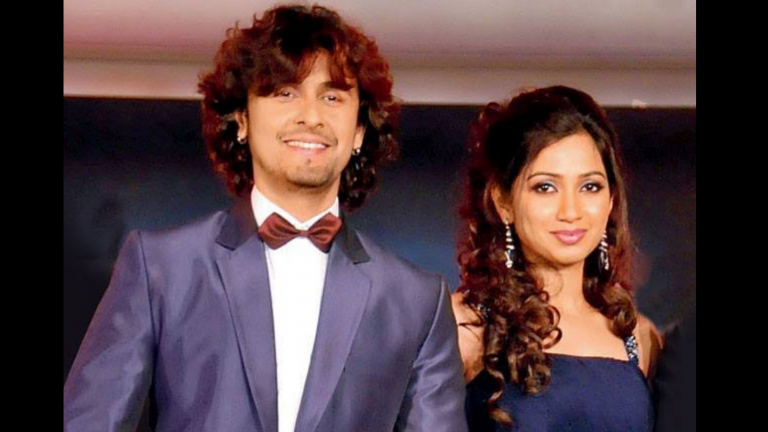 Source: https://cutt.ly/9m5NxC1
He wanted to emerge out of the ashes like a Phoenix and by the blessings of God he achieved a lot. Sonu Nigam says that "My prayer is to learn new things, imbibe fresh insights. You must not take life too seriously. You must enjoy the process of living".
Just like Sonu, we must learn new things, absorb new insights and not take life too seriously, instead enjoy the entire process of living.
Hope you enjoyed reading this Gaana Pehchaana blog. Stay tuned for a new one every Friday, play the games and participate in the Live Gaming Sessions.
The next section describes the Live Games in detail. Check it out!
Play Live, Play Against Others
Another fun thing launched by Gaana Pehchaana is GaanaP Live!  It's a LIVE Game Show in which you can play together with fellow Bollywood Music Fans from around the world. You can get invited to the next GaanaP Live by registering here. Check out these videos on YouTube to learn more about GaanaP Live!
Install the app on Android or iOS to experience the best of Bollywood music, gaming, quizzes, blogs and a lot more.