Hello everyone! 😃
We are back with a second part for the Lata Mangeshkar and R.D Burman blog titled "What Happened When Lata Mangeshkar sang for R.D Burman?"
Lata Mangeshkar still fondly recalls Pancham. On several of his birth and death anniversaries, she talks in public about how much she misses her younger brother who was also her brother in law. She says that very few people know that he was a talented Tabla and Sarod player.
He never stopped experimenting with Music and always tried to introduce something new. She even mentions that the most unfortunate thing was that nobody supported him in his last days, but he always shared his problems with her and continues to rule over the hearts of Bollywood Music lovers because of his classic compositions and good behaviour.
What Kept R.D Burman Going?
The first composition of his life for a Bengali song was sung by Lata herself, which had her name "Amar Malati Lata". The Hindi version of it was called "Hum Aur Tum The Saathi" and was sung by Kishore Kumar in "Hamare Tumhare"(1979).
The Fiat owner had a never-ending love for swimming, playing the mouth organ, harvesting chillies and good food.
We could not cover some of R.D's most unique compositions sung by Lata Mangeshkar in the previous Gaana Pehchaana blog, so let us have a look at them in this one.
Kya Janoon Sajan (1967)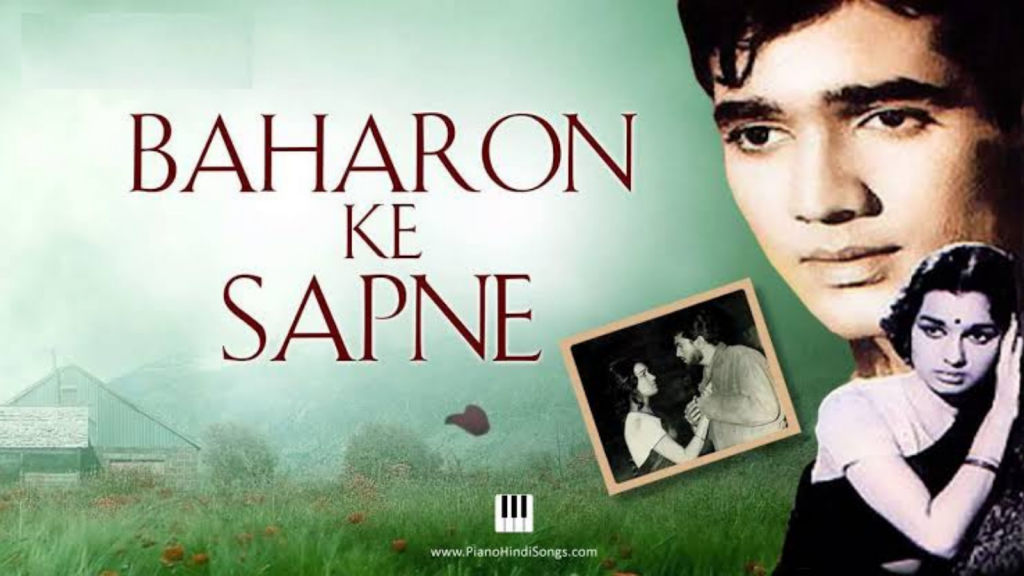 Source: https://bit.ly/3uR7AAl
Music: R.D Burman
Lyrics: Majrooh Sultanpuri
Singer: Lata Mangeshkar
Movie: Baharon Ke Sapne
The rippling sound created in the music at the beginning of the melody and the variations in the sound of the instruments played in the backdrop show junior Burman's talent as a composer. Lata Mangeshkar's singing style was so regal that people cannot forget the song.
At times, it even becomes difficult for classical singers to sing it properly.
The otherworldly beauty of the 3-dimensional set and Rajesh Khanna, Asha Parekh's vivid expression of emotions are like gems encrusted on gold, as the song is pure gold.
Bhai Battur (1968)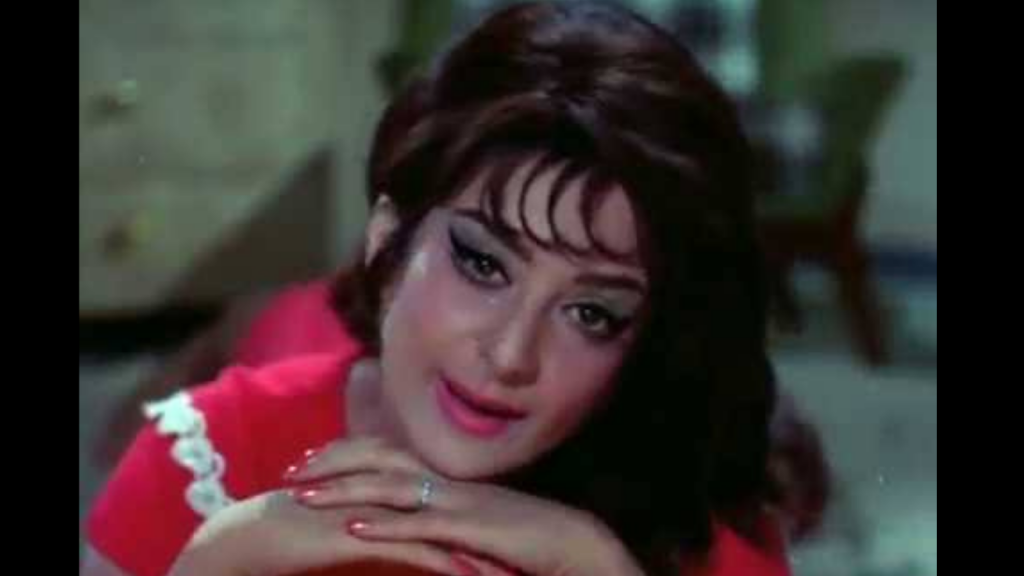 Source: https://bit.ly/3eOrAOo
Music: R.D Burman
Lyrics: Rajendra Krishan
Singer: Lata Mangeshkar
Movie: Padosan
The tinkling sound of the Jal Tarang, in the beginning, sounds like the tinkling of bangles or jhumkas.
Like all the other songs from "Padosan", even " Bhai Battur" is extremely popular due to Saira Banu and Sunil Dutt's class apart acting. The song depicts a comic sequence. We love watching Saira sing and dance in the shower.
"Bhai Battur" is a favourite of music lovers because of the delicate harkats and all. If you haven't heard " Bhai Battur, Bhai Battur Ab Jayenge Kitni Door" yet, watch Padosan or view the video on YouTube.
Mere Naina Sawan Bhadon (1976)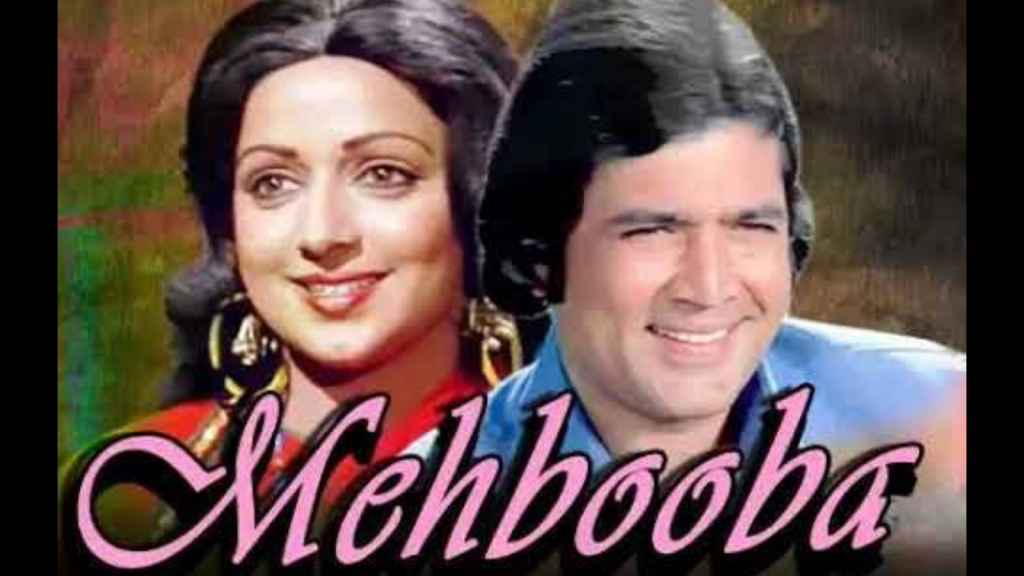 Source: https://bit.ly/3olXzc4
Music: R.D Burman
Lyrics: Anand Bakshi
Singers: Lata Mangeshkar, Kishore Kumar
Movie: Mehbooba
An immortal song that made R.D Burman hard to forget. It is believed that when R.D asked Kishore Kumar to sing it, he said that he won't be able to attempt it because it was too difficult for him and would sing only on one condition, that is if Lata Mangeshkar sings it first. R.D agreed and Lata sang it, after which Kishore carefully listened to it for 7 days, before attempting to sing it.
The setting for the score was extremely spooky. It looks eerier because of the rain falling in the background and Rajesh Khanna, Hema Malini reliving their past lives.
Dekho Maine Dekha Hain Ye Ek Sapna (1981)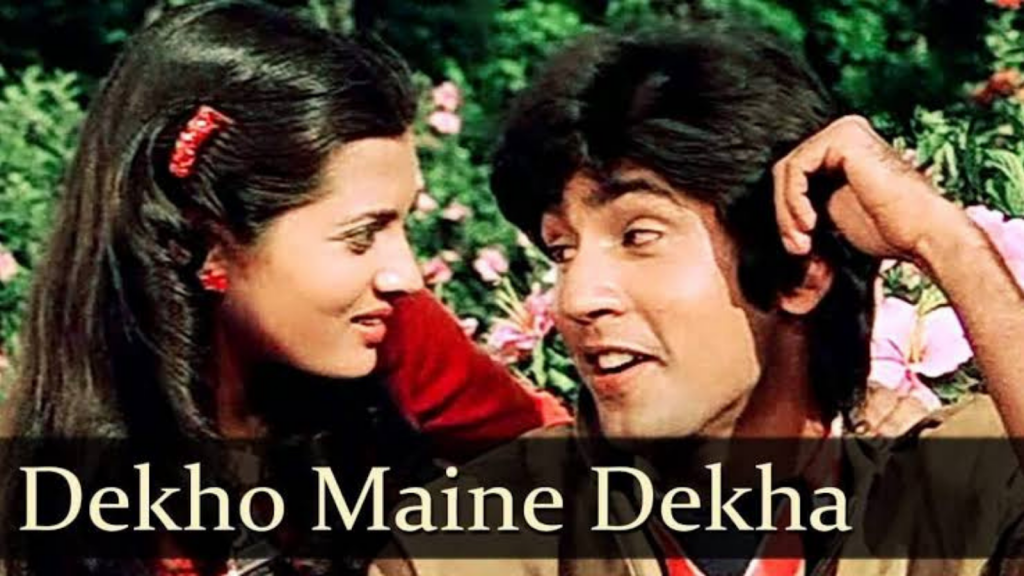 Source: https://bit.ly/3ycytkc
Music: R.D Burman
Lyrics: Anand Bakshi
Singer: Lata Mangeshkar, Amit Kumar
Movie: Love Story
All songs from the 1981 debut film starring newcomers Kumar Gaurav and Vijayeta Pandit became Megahits. They were all R.D Burman compositions. Till today, most music enthusiasts are in love with the beautiful lyrics of this song that describe a happy home in the city of flowers.
The entire melody is a description of how Gaurav and Vijayeta make their home happy, functional and comfortable. It's just their dream and imagination about the future that makes it so heart touching. This track got R.D Burman nominated for Filmfare in the Best Music category.
Tere Liye Palkon Ki Jhalar (1981)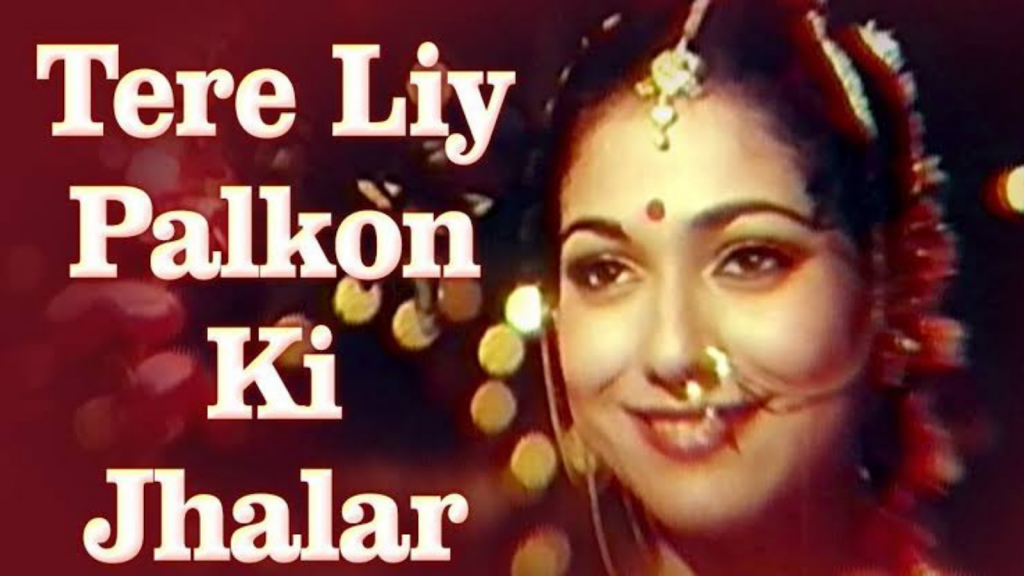 Source: https://bit.ly/3yaDFVM
Music: R.D Burman
Lyrics: Nida Fazli
Singer: Lata Mangeshkar
Movie: Harare
This one is Lata Mangeshkar's  self-confessed R.D Burman favourite. Even though she has many favourites, this is really close to her heart. The soft and peaceful melody can make your day if you listen to it in the morning.
Tina Munim and Randhir Kapoor do proper justice to R.D's heartfelt music and Lata's singing with their immaculate acting. Nida Fazli, the Padma Shri winner for his contribution to literature penned down the magnetic lyrics, which made it more special. It topped the music charts in the '80s and '90s and could be repeatedly heard on various radio stations.
Jaane Kaise Kab Kahan Iqrar (1982)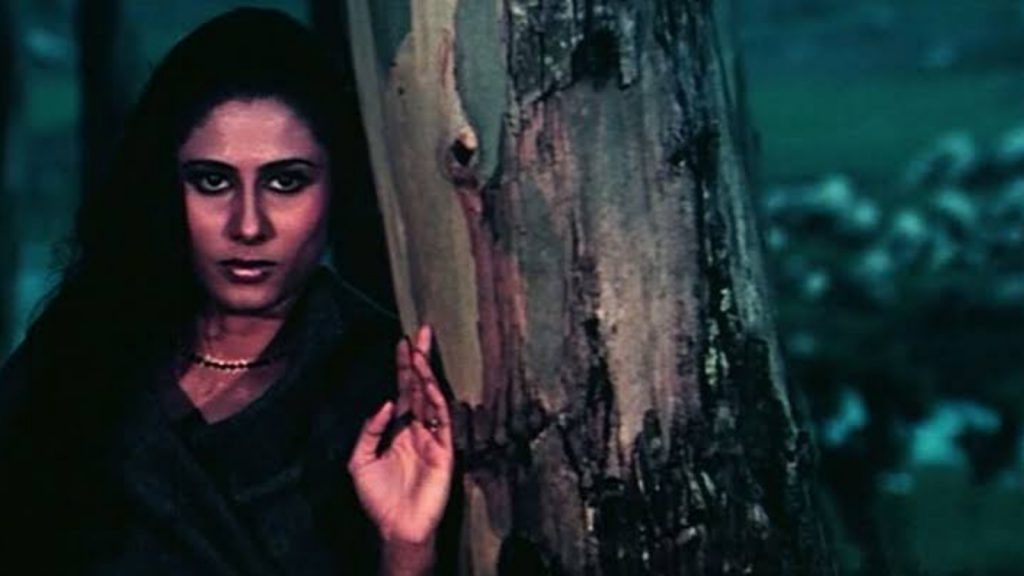 Source: https://bit.ly/3ogLcxO
Music: R.D Burman
Lyrics: Anand Bakshi
Singer: Lata Mangeshkar
Movie: Shakti
Another evergreen hit that portrayed R.D Burman as a hero. Lata Mangeshkar and her sister Asha Bhosle once said that the thing about Bollywood Music till the '90s was that there would be so many songs in one film and each of the songs would be a hit, which is no more the case. We don't have similar hits. Nowadays, we don't remember the songs for too long. They come into trend and then vanish away. "Jaane Kaise Kab Kahan Iqrar" has not vanished away from the hearts of music lovers. It is an eternal favourite by R.D Burman, Lata Mangeshkar and Anand Bakshi. Shakti gained popularity only because of this song.
Tujhse Naraaz Nahin Zindagi (1983)
Source: https://bit.ly/3eUj9RT
Music: R.D Burman
Lyrics: Gulzar
Singer: Lata Mangeshkar, Anoop Ghoshal
The female version of this beautiful number has been sung by Lata Mangeshkar whereas the male version was sung by Anoop Ghosh. R.D Burman had put his heart and soul into creating the beautiful music in Raag Pilu which brings out the pain of a mother through Lata's voice.
Her mellifluous voice poignantly portrays the feelings of a mother who cannot call her husband's illicit son her own and love him as her own child.
Gulzar won the Filmfare for his heart-stirring lyrics for this track. It is an immensely popular song.
What Lata Didi Says About Her Dear Pancham?
Source: https://bit.ly/3ymKvI3
A few more beans spilt by Lata Mangeshkar about Pancham are that his favourite recording studio was the Film Center in Tardeo Bombay. It was the only existing studio with a gigantic piano in those days which he was fond of.
He gained most of his knowledge on Western Music from Kersi Lord, who possessed a huge collection of long-play records like Jazz, Latin American, Middle Eastern and European Music.
Pancham was not particularly in love with Western Classical Music, but he had an impulse for purchasing all kinds of western instruments sounding offbeat. Once, he purchased a Flanger from America, which produced a unique sound, so he used it for "Dhanno Ki Aankhon Mein" sung by him for the 1977 film Kitaab. It is still considered to be Pancham's most unique improvisation.
We all know about Pancham's love for experimentation and thirst for creating the best. He deserved a lot more awards in his lifetime.
To enjoy more of these informative Gaana Pehchaana blogs, stay tuned. We come up with something new every Friday. You can also enjoy our Teen Maar Khan, Bhagam Bhag and Aur Sunao games or join our live gaming sessions to play along with other Bollywood Music fans from around the world. Fill this form to register for the Live Sessions and install the app on Android or iOS to discover all the features of Gaana Pehchaana!