The entire nation mourned the sad demise of the legendary actress Sridevi, on the 24th of February 2018. All her fans were struck with grief and dismay at the sudden passing away of the star, who had just returned back to the film world after a long gap. Even though she passed away so soon, she has worked in some of the most remarkable Bollywood films to date.
In today's GaanaP blog, let's read about some of the best songs from her movies.
Surmayee Ankhiyon Mein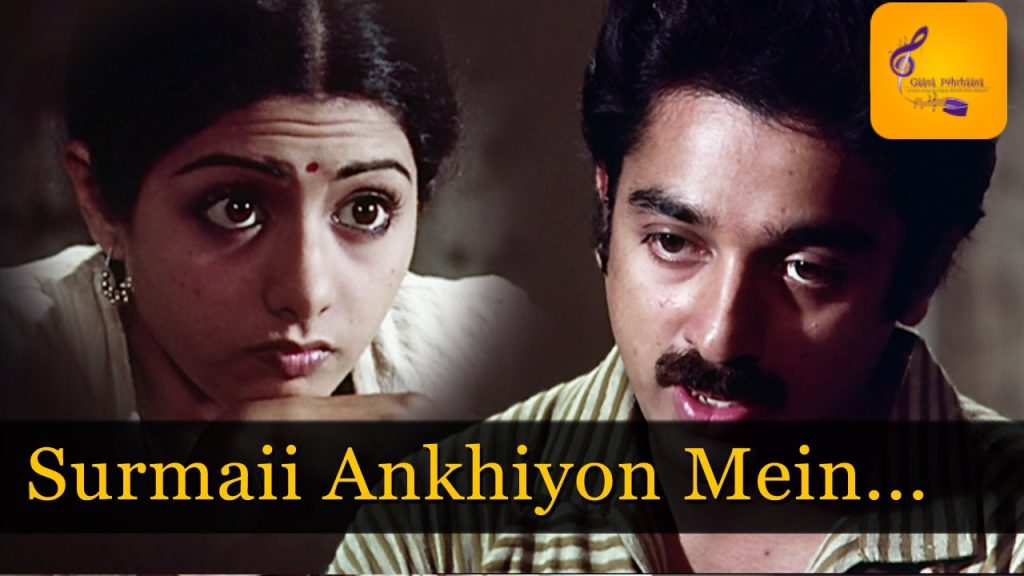 Music: Ilaiyaraaja
Lyrics: Gulzar
Singer: Yesudas
Remember this sweet and lilting melody from the 1983 Indian drama film 'Sadma' starring Sridevi and Kamal Hasaan? The simplicity and innocence hidden behind the lyrics by Gulzar, "Surmai Ankhiyon Mein, Nanha Munna Ek Sapna De Ja Re, Nindiya Ke Udte Pakhi Re, Ankhiyon Mein Aaja Saathi Re" will get you hooked to this soft and mellow number, which has entranced Bollywood music lovers since the past 4 decades.

Naino Mein Sapna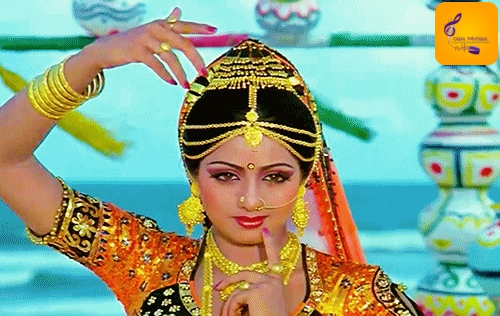 Music: Bappi Lahiri
Lyrics: Indeevar, Sameer Anjaan
Singers: Asha Bhosle, Kishore Kumar, Lata Mangeshkar, S.P.Balasubramaniam
"Naino Mein Sapna, Sapno Mein Sajna", is an all-time favourite cult hit from the 1983 blockbuster "Himmatwala", starring Jeetendra and Sridevi in the lead roles. This song was beautifully remade for the 2013 film "Himmatwala", but the superb 1983 version showcasing Sridevi in a bold avatar remains etched in our minds forever.
Chandni O Meri Chandni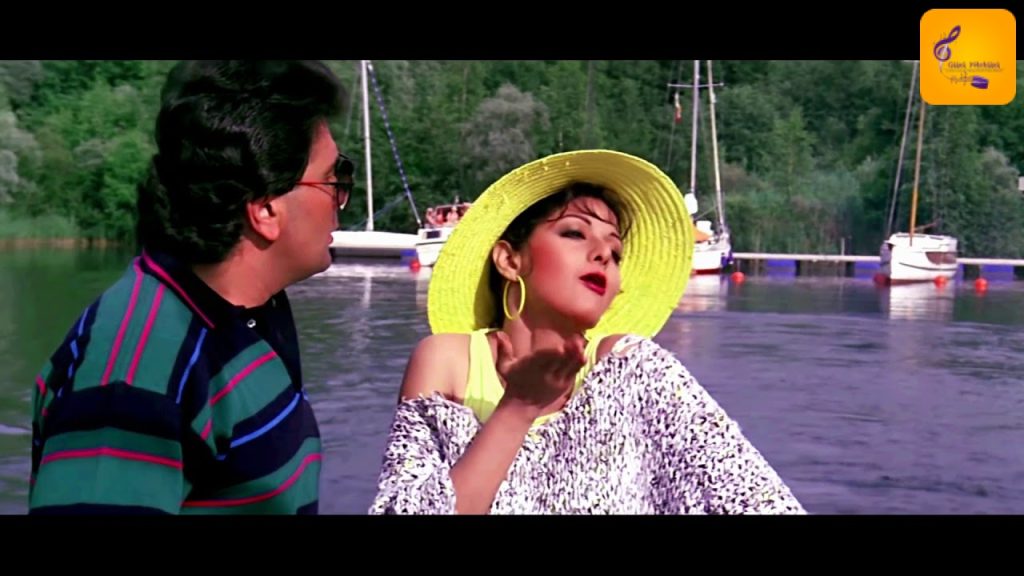 Music: Shiv-Hari
Lyrics: Anand-Bakshi
Singers: Sridevi, Jolly Mukherjee
We still reminisce about the song "Chandni O Meri Chandni". This peppy song was from Sridevi's most successful film "Chandni". Directed by Yash Chopra, starring Sridevi, Rishi Kapoor, Vinod Khanna and Waheeda Rehman. "Chandni" went on to become the biggest box office hit of 1989. Sridevi's vivacity and cheerfulness helped bring this melody to life. She also assisted Jolly Mukherjee with the singing.

Morni Baga Ma Bole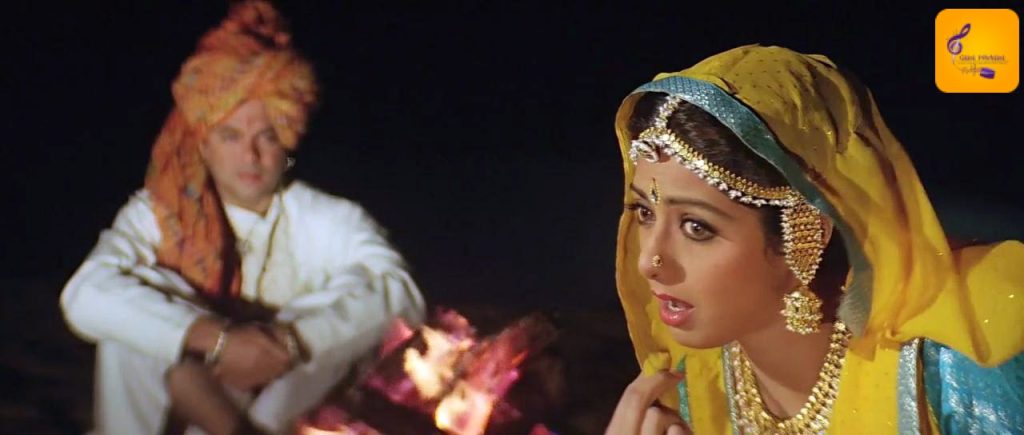 Music: Shiv-Hari
Lyrics: Anand, Bakshi
Singers: Lata Mangeshkar, Ila Arun
This soul-stirring folk number coming straight from the heart of the desertland of Rajasthan will leave you completely hypnotised. These days, we rarely come across such magical folk melodies, but "Morni Baga Ma Bole" from the 1991 romantic drama, "Lamhe", is sure to steal your heart away. The expert folk singer Ila Arun's heavy voice and Lata's softer voice help create a magnetic contrast. Especially you'll love the sound of the Daflis ringing rhythmically in the background.

Mere Haathon Mein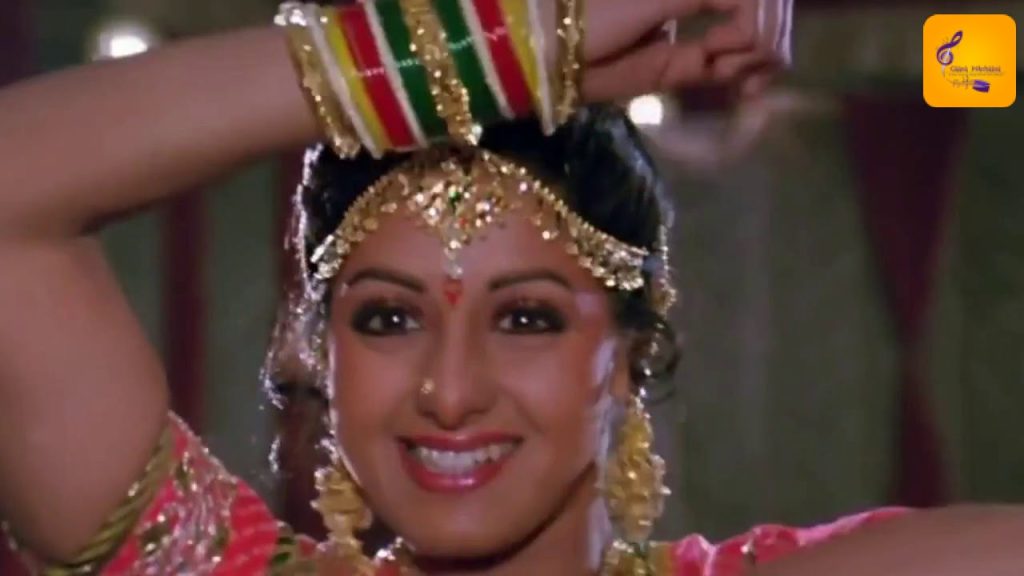 Music: Shiv-Hari
Lyrics: Anand Bakshi
Singers: Lata Mangeshkar
"Mere Haathon Mein Nau-Nau Choodiyan Hain, Thoda Thehro Sajan Majbooriyan Hain" has become one of the most well-loved wedding songs over the years. We've heard it being played in most of the wedding functions. Anand Bakshi's lyrics strike a chord with the people in general and Lata Mangeshkar's simple singing style along with the sound of the dhol's banging and the choori's ringing cast a magic like never before. Sridevi's vibrant dance and Rishi Kapoor's playfulness help make this song sequence from "Chandni" a huge success.

Navrai Majhi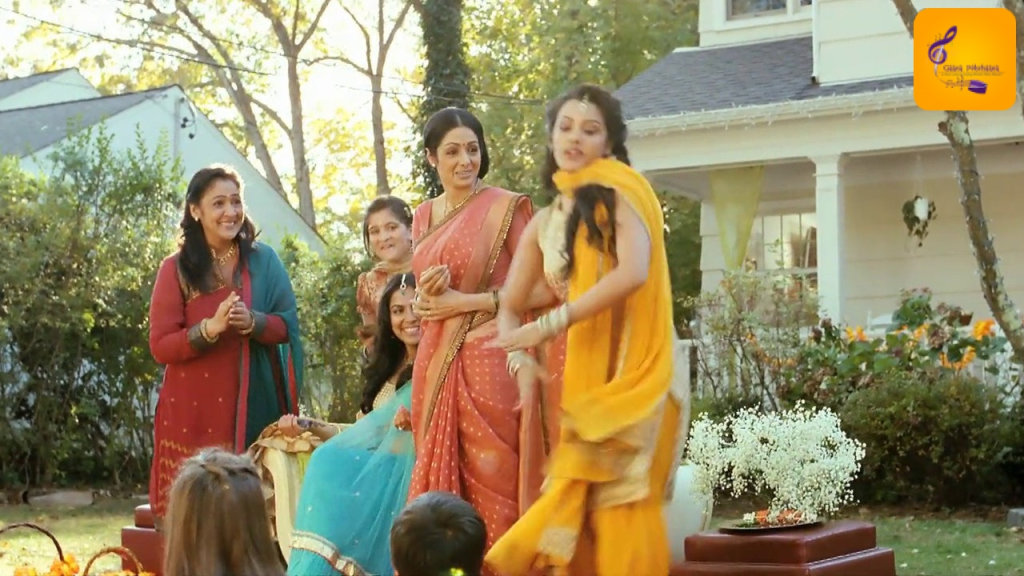 Music: Amit Trivedi
Lyrics: Swanand Kirkire
Singers: Sunidhi Chauhan, Swanand Kirkire, Neelambari Kirkire
"Navrai Majhi Laadachi Laadachi Ga", is a fun Marathi number from the 2012 comedy-drama "English Vinglish" directed by Gauri Shinde. "English Vinglish" was Sridevi's comeback film and she absolutely slays it with her performance, particularly in this song, which showcases a riot of fun and laughter during an upcoming wedding festivity.


O Sona Tere Liye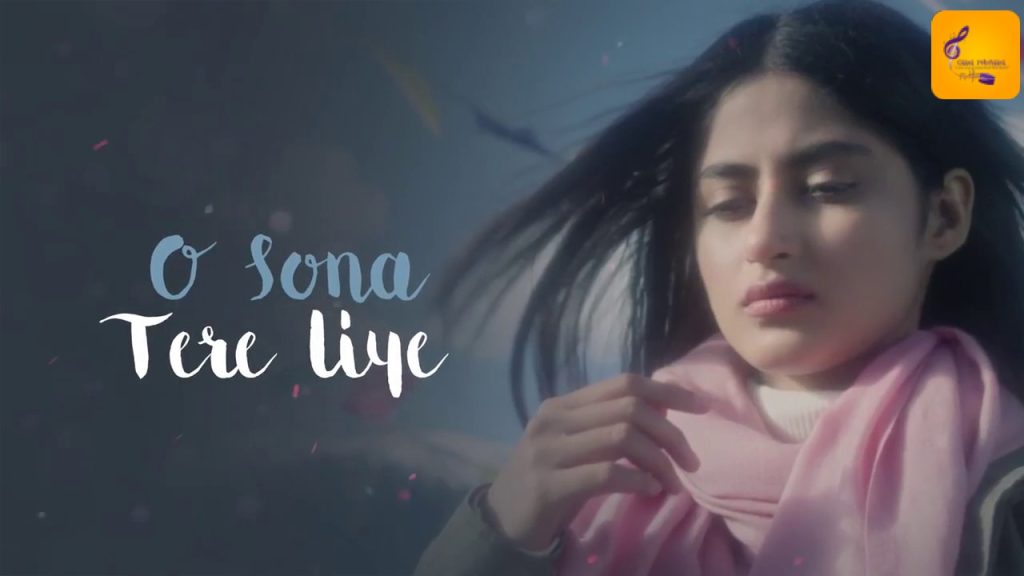 Music: AR Rahman
Lyrics: Irshad Kamil
Singers: AR Rahman, Shashaa Tirupati
"O Sona Tere Liye" is a popular song from Sridevi's last film "Mom", a thriller, released in the year 2017. The lyrics of this melody by Irshad Kamil are the heartfelt feelings of a mom, who dedicates the song to her daughter. The light strains of the wind instruments in the background and Shasha's voice will ring in your ears long after you've stopped listening to it. AR Rahman does a great job with the extraordinary composition as well as the singing.

Sridevi might not be there with us anymore, but her extraordinary performances will continue to stay in our hearts for the years to come. She was a living legend and we'll always appreciate her fine acting skills. Hope you liked reading the blog. To listen to the above-mentioned songs visit https://gaanap.com/bollywood-songs-radio and to read the blogs and reviews click on Blog/Review.