Many amongst us are die-hard fitness freaks. With the growing number of unfit and obese people around the world, the demand for working out has increased. These days workout playlists are highly sought after. Songs with booming, loud and fast music get your adrenaline rushing higher and are perfect for your workout sessions.
Let's have a look at some latest favourite Bollywood songs, which have made their way not just to our hearts but to our workout playlists as well.
Get Ready To Fight Again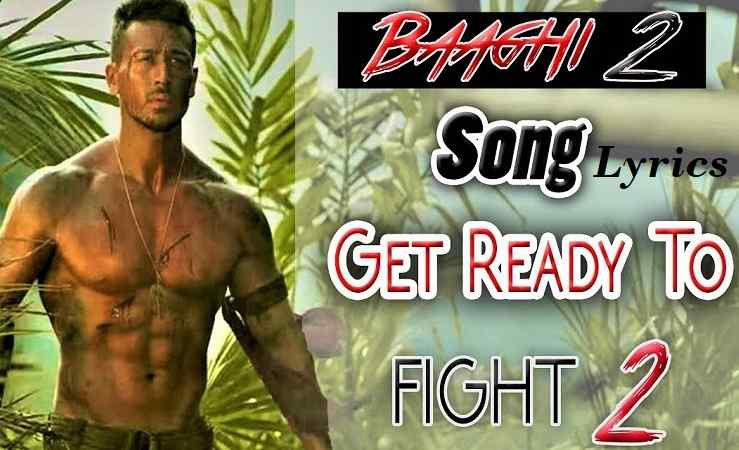 Music: Pranaay
Lyrics: Ginny Diwan
Singers: Big Dhillon, Anand Bhaskar, Jatinder Singh, Siddharth Basrur
This super-duper, energetic number from the upcoming film Baaghi 2 starring Martial Arts expert Tiger Shroff and beauty queen Disha Patani exudes the perfect motivational vibes. The beats to this song are just what you need for a morning workout session.
Bom Diggy Diggy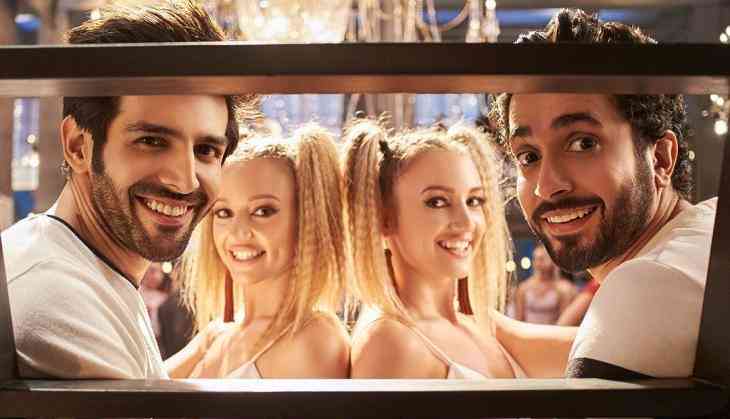 Music: Zack Knight
Lyrics: Zack Knight, Kumaar
Singers: Zack Knight, Jasmin Walia
A throbbing party number from the movie, "Sonu Ke Titu Ki Sweety", "Boy You Don't Have To Be The Last One Standing, Boy Show Me, You Could Be The One, One, One, Tu Akhiyan Mila Ke, Aa Mere Kol Aaja, Ishq Diyan Gallan, Mainu Samjha Ja" has absolutely shaken up radio charts around the country. Whenever you plan to do slow-paced, high-intensity workout, this song will surely help you focus better. Zack Knight, the British-Pakistani, singer, songwriter, composer and producer impressed music lovers around the world with his superb composition.
Zinda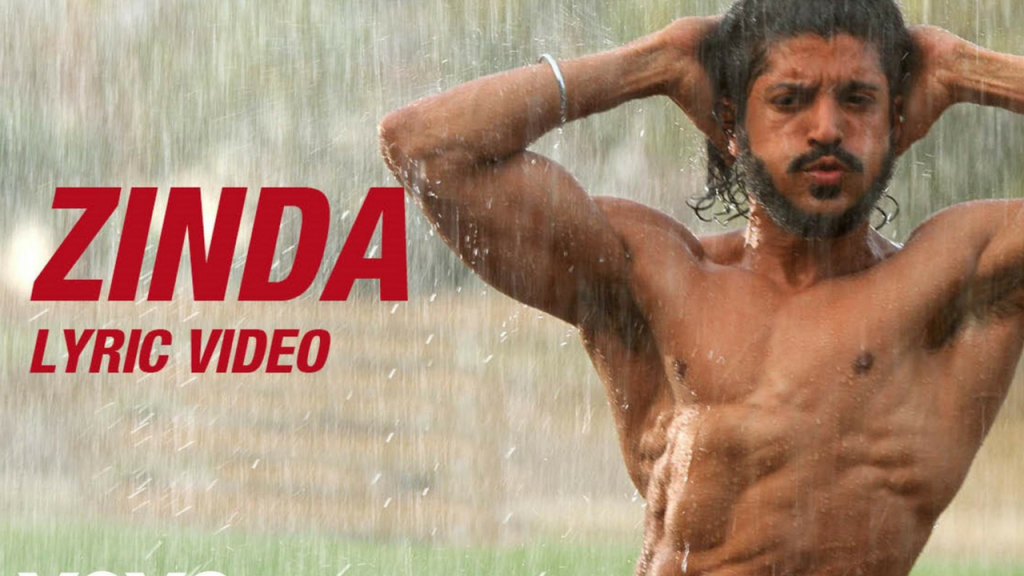 Music: Shankar-Ehsaan-Loy
Lyrics: Prasoon Joshi
Singer: Siddharth Mahadevan
"Zinda" is a fiery and passionate track from the 2013 biographical sports drama film, "Bhaag Milkha Bhaag". You can listen to this one while running on the treadmill as well as while going for a jog or a run. Next time you go out on a running spree, don't forget to play this extraordinary composition by Shankar-Ehsaan-Loy.
Lakshya Title Song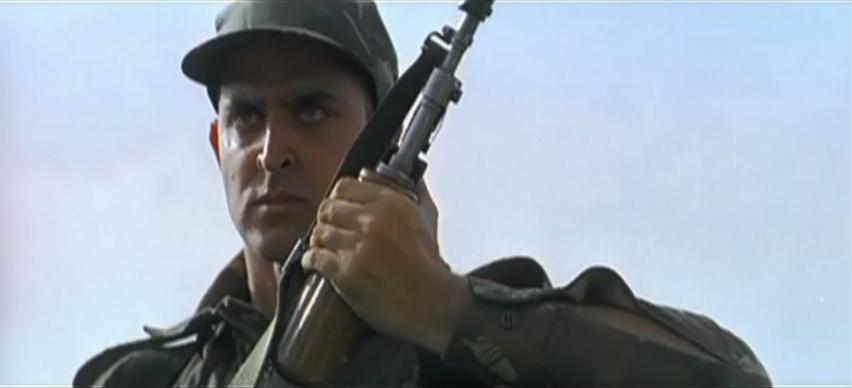 Music: Shankar-Ehsaan-Loy
Lyrics: Javed Akhtar
Singers: Shankar Mahadevan
This melody will help you stay focused on your target. We first heard it in the 2004 war drama film, "Lakshya", starring Hrithik Roshan. The film was directed by Farhan Akhtar. A simple yet alluring composition with the sound of drums and the guitars blaring loud, "Lakshya" will help you achieve your workout goals faster than ever.
Main Hoon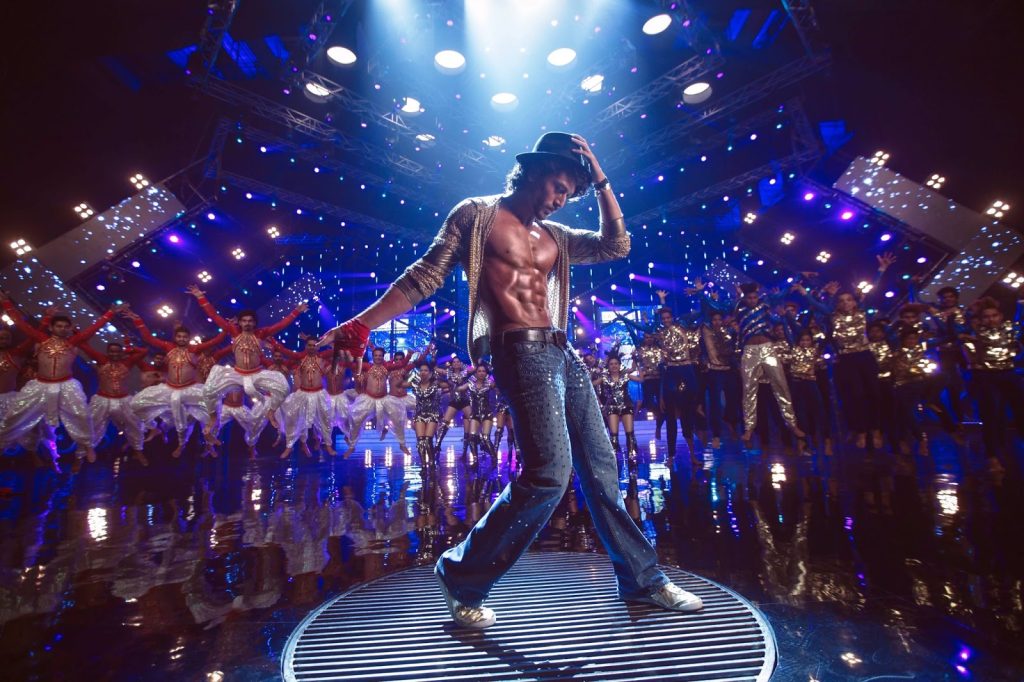 Music: Tanishk Bagchi
Lyrics: Kumaar
Singer: Siddharth Mahadevan
The song 'Mai Hoon' is a supersonic hit from the Sabbir Khan directed movie 'Munna Michael' starring Tiger Shroff, Nidhhi Agerwal and Nawazuddin Siddiqui. This is Sabbir's third movie with Tiger and 'Mai Hoon' is the first song from the movie. Being a dance number, it showcases Tiger's brilliant Jackson like dancing skills. The lyrics for this hit track have been written by 'Kumaar'. The song was sung by 'Siddharth Mahadevan' and the composition set by the talented composer 'Tanishk Bagchi'. 'Main Hoon' will surely entice you to put on your dancing shoes and dance to the steps of our new dancing king Tiger Shroff'.
Gallan Goodiyaan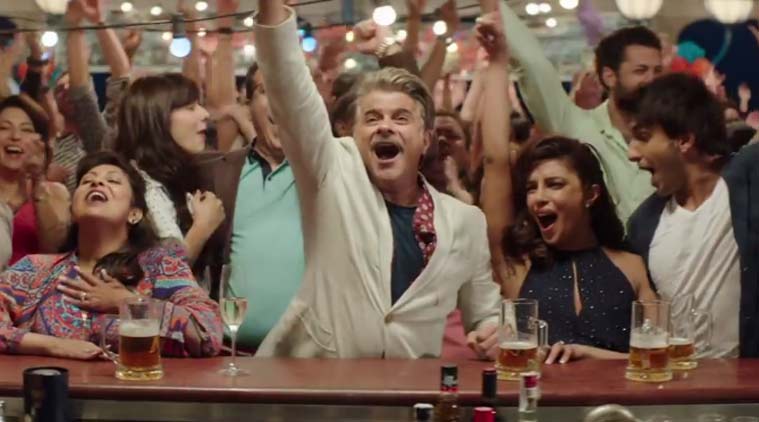 Music: Shankar-Ehsaan-Loy
Lyrics: Javed Akhtar
Singers: Sukhwinder Singh, Yashita Sharma, Manish Tipu, Farhan
"Gallan Goodiyaan" is an extremely entertaining Punjabi wedding song. "Gallan Goodiyaan" means sweet talk. The hilarious but interesting lyrics by Javed Akhtar, "Main Dalu Taal Pe Bhangra, Tu Bhi Gidda Paa Le", Chal Aisa Rang Jama De Hum, Ke Bane Sabhi Matwale" will get you all ready and steady on your heels, you won't be able to stop tapping your feet. Shankar Mahadevan's an expert with songs from this genre.
Locha E Ulfat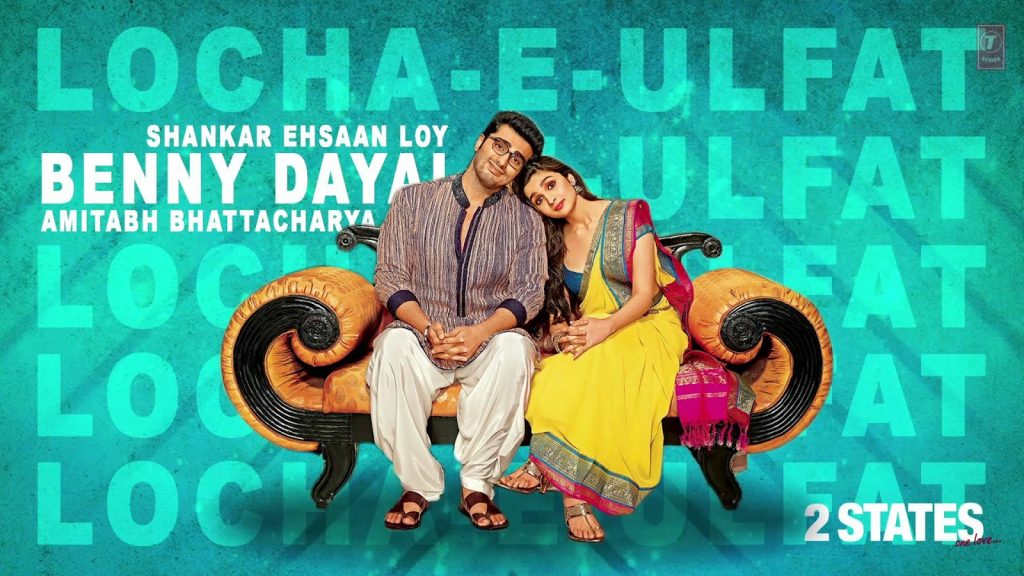 Music: Shankar- Ehsaan- Loy
Lyrics: Amitabh Bhattacharya
Singers: Benny Dayal
"Locha E Ulfat Ho Gaya" can be heard while doing aerobic exercises. It's from the 2014 film "2-States" starring Arjun Kapoor and Alia Bhatt based on Chetan Bhagat's novel of the same name. It is a tremendously energetic composition by Shankar- Ehsaan- Loy. You'll especially love the high-pitched music of the harmonica mouth organs being played in an Arabic style.
Work-outs can be super fun with these fiery and lively songs. The fitness enthusiasts amongst you should definitely make these Bollywood songs a part of their workout playlist. To listen to them visit https://gaanap.com/bollywood-songs-radio, to read the blogs and reviews click on Blog/Review. To play your favourite Bollywood Musical games visit https://gaanap.com/play-musical-games.