It's the time of the year dedicated to love birds around the world. Valentine's Day has become a mundane affair. Every year, we celebrate it in the same boring way. Why not make it a gala event for you and your partner?
Fun Bollywood Musical Games to Transform a Boring Evening into an Exciting One
This year, GaanaP is here to add some magic to your Valentine's day with fun music and games. GaanaP is a musical gaming app that has interesting musical games for music lovers. Games like TMK, Bhagam Bhag and Aur Sunao will keep you engaged in your free time and increase your knowledge of Bollywood songs. You can install the app to play them. It has also come up with GaanaP Live, a new way to play the games along with other users at the same time. You can sign up for various live events organised by GaanaP, where you get to meet other players, talk to them and play along.
We have short videos on YouTube to help you learn more about GaanaP Live and how to play it.
In this blog, first we'll talk about some romantic songs from Hindi films suiting different moods and temperaments. After that, we'll discuss exciting Teen Maar Khan games that you can play with your partner on Valentine's Day.
Yeh Reshmi Zulfein Yeh Sharbati Aankhein (1969)
Source: https://cutt.ly/NkJgm4i
Music: Laxmikant, Pyarelal
Lyrics: Anand Bakshi
Singer: Mohammed Rafi
Movie: Do Raaste
We can still hear love birds humming to the tunes of this classic number. An all-time favourite! Composed, written and sung by legends like Laxmikant Pyarelal, Anand Bakshi and Mohammed Rafi, this song is like an ode dedicated to Mumtaz by Rajesh Khanna in the film. Khanna can be seen singing it in awe of her mesmerising beauty. Such compositions can hardly be heard these days. It's a precious number from our huge treasury of old Bollywood Romantic songs.
Kisi Raah Mein Kisi Mor Par (1970)
Source: https://cutt.ly/EkJgkyd
Music: Kalyanji Anandji
Lyrics: Anand Bakshi
Singers: Lata Mangeshkar, Mukesh
Movie: Mere Humsafar
A timeless classic that went under shadows for some time, this melody is a hidden gem that takes us to a distant India at the beginning of the 1970s with two lovers who are trying to flee away to a different city. Sharmila Tagore and Jeetendra are seen hiding away in a truck as they sing this soul touching song with rhythmic music composed by none other than Kalyanji Anandji. The lyrics by Bakshi ji are a true example of a love poem. Lata Mangeshkar and Mukesh have poured in their entire heart and soul to bring the song to life which sounds like magic.
Pal Pal Dil Ke Paas Tum Rehti Ho (1973)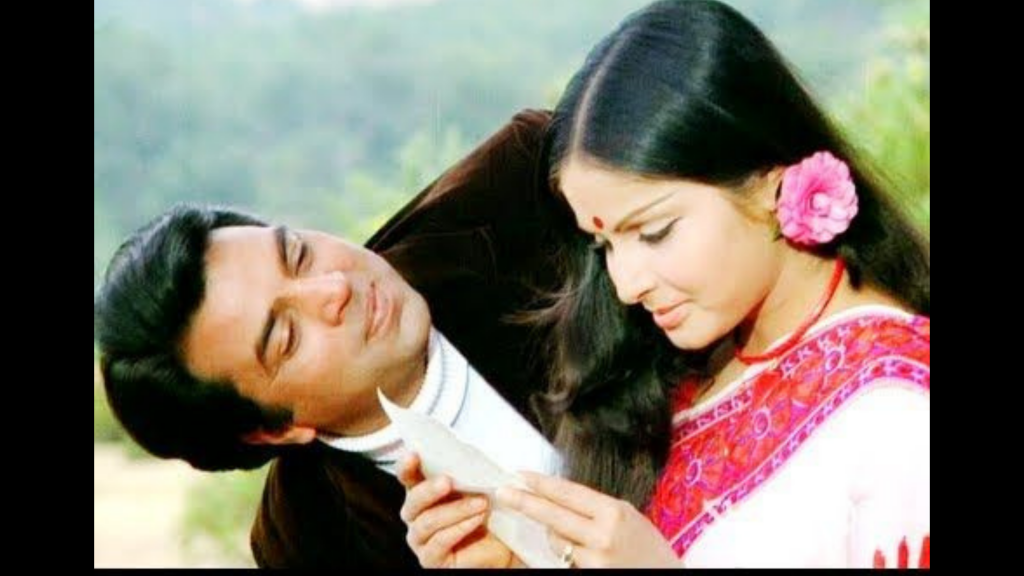 Source: https://cutt.ly/RkJgt5W
Music: Kalyanji Anandji
Lyrics: Rajendra Krishan
Singer: Kishore Kumar
Movie: Blackmail
The most popular old Bollywood romantic number of all time, "Pal Pal Dil Ke Paas" has more than a million fans around the world. The hush-hush exchange of letters between Rakhi and Dharmendra in the film shows how they are near to each other through the letters even if they are physically away. Kalyanji Anandji's compositions and lyrics are evergreen. Their charm doesn't disappear with time and Kishore Kumar's immortal voice still rings through our ears. Play this song and indulge in some nostalgia with your loved one.
Bahut Pyaar Karte Hain (1991)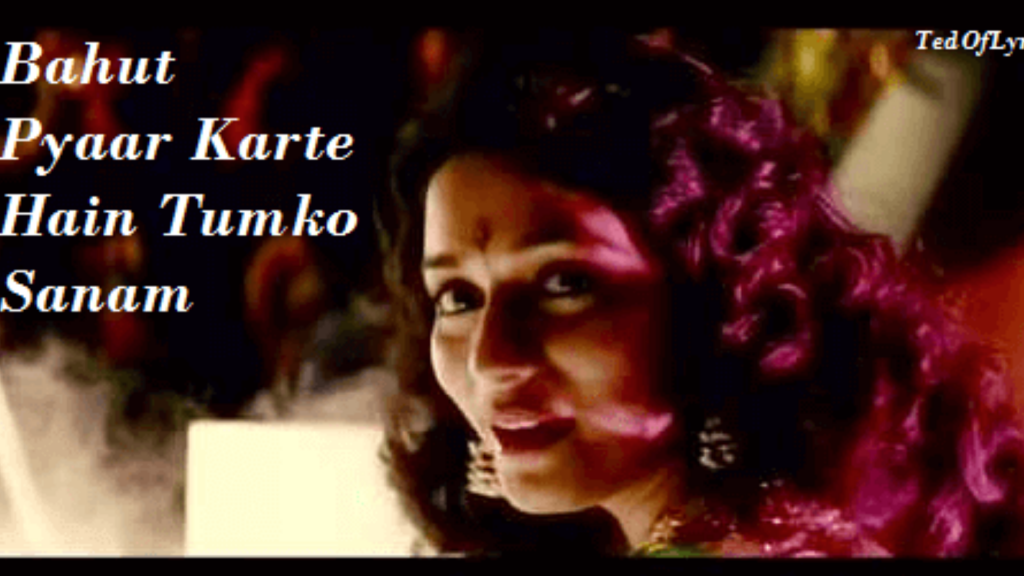 Source: https://cutt.ly/YkJhykk
Music: Nadeem Shravan
Lyrics: Sameer
Singers: Anuradha Paudwal, S.P Balasubramaniam
Movie: Saajan
Songs like this one are the epitomes of "Classic". Extremely mellifluous, a romantic sonnet put to words by Sameer, set into music by Nadeem Shravan and sung by the legendary singers Anuradha Paudwal and S.P Balasubramian. There are two versions of it, the male and female one. Madhuri Dixit is shown as a prominent musician playing this tune on the piano and singing along. She sings it for Salman Khan in the movie, as he dreams of her, she thinks of him and begins her performance in front of a large audience.
Aaye Ho Meri Zindagi Mein (1996)
Source: https://cutt.ly/ZkJgC75
Music: Nadeem- Shravan
Lyrics: Sameer
Singers: Udit Narayan
Movie: Raja Hindustani
Anytime you hear this melody being played, you just can't stop singing along. Such is the charm of this masterpiece brought to life by the champions of music Nadeem- Shravan, Sameer, Alka Yagnik and Udit Narayan.
Whenever you wish to be in a light, romantic mood "Aaye Ho Meri Zindagi Mein" will come to your rescue. Amir Khan can be seen driving with Karishma Kapoor sitting behind, as he sings this romantic serenade for Karishma. He pours out his feelings and tells us how the girl makes him see the world in a different light. His joy seems to have no bounds and the song signifies just that.
Agar Tum Sath Ho (2015)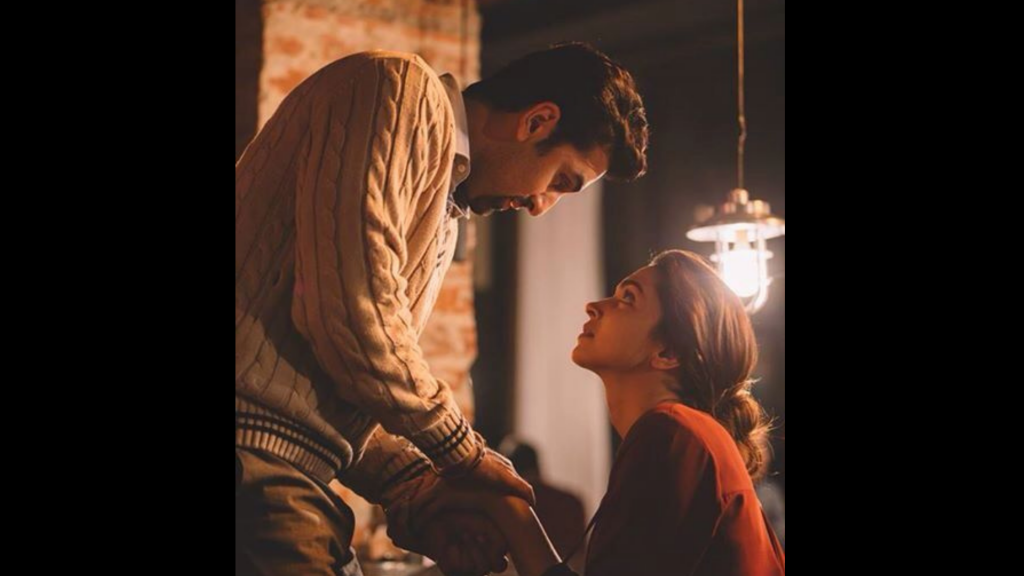 Source: https://cutt.ly/jkJhhbc
Music: A.R. Rahman
Lyrics: Irshad Kamil
Singers: Alka Yagnik, Arijit Singh
Movie: Tamasha
Alka Yagnik showed her prowess in singing after a long time. Her return and a new beginning with Arijit Singh got appreciation like never before. "Agar Tum Sath Ho" won more than a trillion fans soon after it was released. The wordings by Irshad Kamil are as sweet as the music by Rahman. The song is all about clinging on to your better half and not letting go through all the ups and downs of life. Life might throw a lot of nasty stuff at you, but being together is the secret to successfully overcome all the hurdles. Ranbir Kapoor and Deepika Padukone quite appropriately play their roles and help to bring the song alive on screen.
Qaafirana (2018)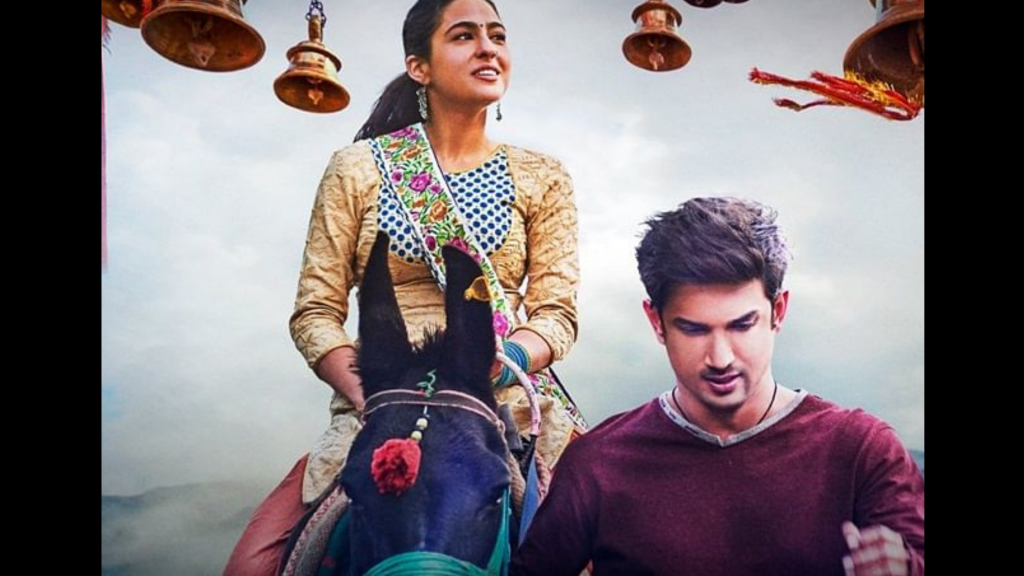 Source: https://cutt.ly/UkJhbUd
Music: Amit Trivedi
Lyrics: Amitabh Bhattacharya
Singers: Arijit Singh, Nikita Gandhi
Movie: Kedarnath
"Qaafirana" is a recent favourite that stole countless hearts. It will straight away take you to the green, brown, blue, white Mountains, hills and valleys of Kedarnath echoing in all their glory. The lyrics by Amitabh Bhattacharya seem to be straight away coming out of a love story. The music by Trivedi has a fresh feel to it that can uplift your spirits anytime. Nikita Gandhi and Arijit Singh's voices are just perfect for the characters portrayed by Sushant Singh Rajput and Sara Ali Khan. They play the characters of a Hindu girl and a Muslim boy who break away the barriers of religion and come together to celebrate love.
A Valentine's Musical Games Evening
You can enjoy these songs on Valentine's day, play the songs in your home, car, workspace or wherever you go and host a Valentine's Musical Games evening for yourself and your partner. For the games evening, you can play the Bollywood musical guessing game TMK. In TMK, you get just three golden chances to guess the songs and win points.
Some romantic TMK games on the GaanaP app are TMK373 – "Romance in the 60's"; TMK 232 – "Best Romantic Duets of 2000's"; TMK217 – "Kishore Da – the king of Romance"; TMK197 – "Romantic Duets from newer movies"; TMK112 – "Romance from the 2000's" and TMK 101 – "Romance Always".
A Private GaanaP Live Party 
Anytime, you wish to join the private  GaanaP Live! party, you must Sign Up by filling a form. Install the app on Android or iOS to celebrate a romantic Valentine's Day evening!