There's a saying "If you can't figure out your purpose, figure out your passion. For your passion will lead you right into your purpose. Today Gaana Pehchaana brings the story of the most legendary trio in Hindi Film Music "Shankar, Ehsaan, Loy", that will inspire you to follow your passion.
Shankar, a Software Engineer began learning Classical Music at the age of 5. As he grew up, situations led him to pursue software engineering, but he continued singing along with his engineering and later on Ehsaan who had been composing some advertisement jingles compelled him to give up on his profession to be a full time musician and since then, there has been no looking back for him.
Ehsaan was in Los Angeles, in another corner of the world. He was learning music and learnt a lot in L.A. L.A being the Music Capital of the world. After his return, he once again became involved with jingles. Loy on the other hand belonged to a musical family and first struck his six strings when he was only thirteen. When Loy moved to Delhi, he got the chance to create Music for T.V shows like Fauji, Quiz Time etc. On returning back to Mumbai, he met Ehsaan, with whom he began composing music.
It is Music and the different faiths that bind the 3 of them together.
A Musical Game To Spice Up Your Boring Evenings
Now, we have an interesting TMK GAME (TMK 365) for you all based on the songs of Shankar Mahadevan, Ehsaan Noorani and Loy Mendonca. If you enjoy playing Musical Games, just install our app and start playing. You have 3 lives, guess the right songs to jump up the levels and stay alive. Win the game to become a Bollywood Musical Champion!
In this blog we'll talk about a few of their best songs.
Koi Kahe Kehta Rahe (2001)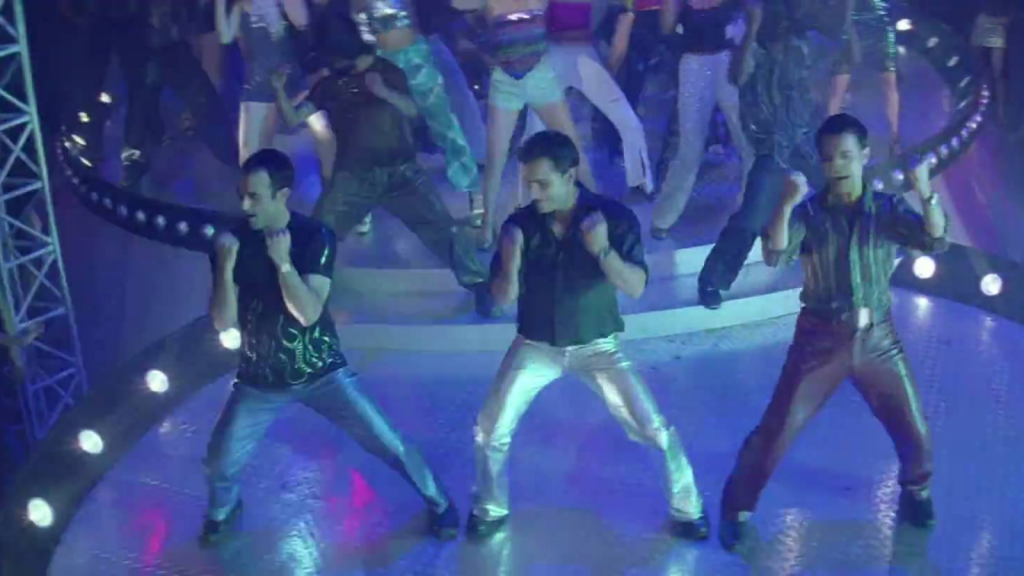 Source: https://cutt.ly/HxNiTRx
Music: Shankar Ehsaan, Loy
Lyrics: Javed Akhtar
Singers: Shankar Mahadevan, Shaan, K.K
Movie: Dil Chahta Hai
This used to be "THE PARTY ANTHEM" in the early 2000's. Kids those days could hear it in almost every birthday party and it had something magnetic about it that made it everybody's favourite irrespective of their age. At the beginning of the 2000's Javed Akhtar could be seen penning down almost all the songs composed by Shankar, Ehsaan, Loy including this one. Shankar Mahadevan, Shaan and K.K are just the perfect voices for Amir Khan, Saif Ali Khan and Akshaye Khanna who can be seen breaking the dance floor with their energetic performance.
Baat Meri Suniye To Zara (2003)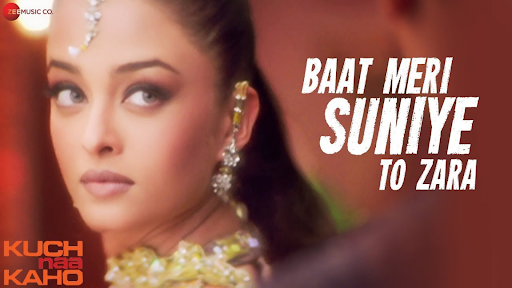 Source: https://cutt.ly/OxNuHl0
Music: Shankar, Ehsaan, Loy
Lyrics: Javed Akhtar
Singers: Mahalakshmi Iyer and Shankar Mahadevan
Movie: Kuch Naa Kaho
Remember Abhishek and Aishwarya's fun ched-chad along with some great dancing and singing in "Kuch Naa Kaho"? It seemed to be a different era altogether. Gone are those old days, but Shankar, Ehsaan, Loy's brilliant composition remains fresh in our minds. Mahalakshmi Iyer and Shankar Mahadevan's playful voices create a picture perfect scenario and obviously Aishwarya and Abhishek slay with their super duper cute acting.
Rock and Roll Soniye (2006)
Source: https://cutt.ly/5xNiG1M
Music: Shankar Ehsaan Loy
Lyrics: Javed Akhtar
Singers: Shankar Mahadevan, Shaan, Mahalakshmi Iyer
"Rock and Roll Soniye" will take you for a fun family dance session. It is probably the most popular Rock and Roll song of the last decade. Anytime you wish to relax and have a fun time, you can just play this song and groove to its beats. Shankar, Ehsaan, Loy and Javed Akhtar once again rock their skills and obviously Shankar Mahadevan, Shaan and Mahalakshmi Iyer's voices are the superstars that sound perfect with the dhols and drums.
Tumhi Dekho Na (2006)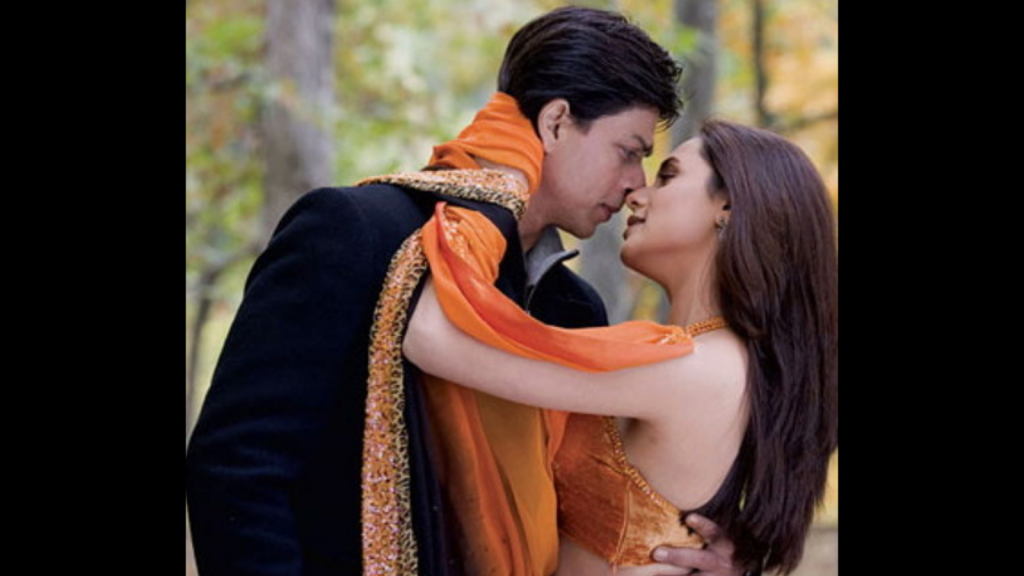 Source: https://cutt.ly/AxNuCGD
Music: Shankar Ehsaan Loy
Lyrics: Javed Akhtar
Singers: Sonu Nigam, Alka Yagnik
Movie: Kabhi Alvida Naa Kehna
This composition is so unique that even if you heard it in 2006, it will stay in some corner of your mind. The track became a record breaking hit, so there is hardly any Indian who did not hear it. The main attraction of the video is Rani Mukherjee's saree and it's changing color along with the background. Haven't heard it yet? Check out the official video to dive into Shahrukh and Rani's chemistry in the most unexpected locations like a taxi crowded street, a forestland full of gorgeous maple trees, or a Christmas wonderland.
Tere Naina (2009)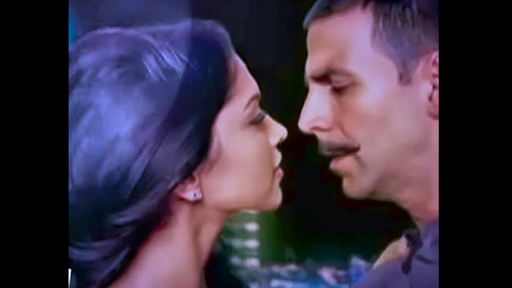 Source: https://cutt.ly/PxNu5a8
Music: Shankar, Ehsaan, Loy 
Lyrics: Rajat Arora 
Singers: Shankar Mahadevan, Shreya 
Ghoshal
Movie: Chandni Chowk To China
Shankar Ehsaan Loy's compositions are not inspired from any other song. Their compositions are 100% unique and inspired by the simple things in life. These guys can create music from anywhere in the world.
Tere Naina is one such composition that can straightaway beat thousands of other songs. It is unique, being a fusion of classical and pop and sounds like magic to the ears. The video shows Akshay and Deepika floating high in the night sky with an umbrella in their hands and the bright, big moon behind them.
Sapnon Se Bhare Naina (2009)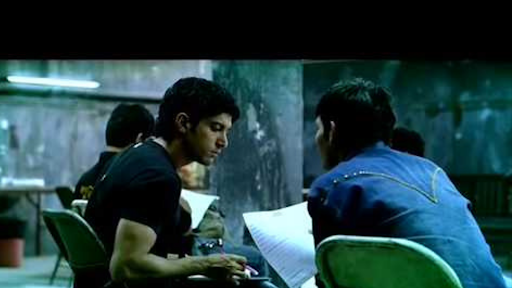 Source: https://cutt.ly/0xNi8Sq
Music: Shankar, Ehsaan, Loy
Lyrics: Javed Akhtar
Singers: Shankar Mahadevan
Movie: Luck By Chance
Shankar, Ehsaan, Loy have a style with all genres of music. Whatever feelings you wish to express, they'll compose original music based on that. The rhythm, instruments and everything else will be in sync with the circumstances portrayed. Luck By Chance has a great soundtrack with some of the best singers, new and old. This song in particular is about aspiring actors with big dreams, who are trying their best at cracking the auditions. Javed Akhtar had written down the soulful lyrics and Shankar Mahadevan's voice makes you relate to Farhan Akhtar's trials.
Senorita (2011)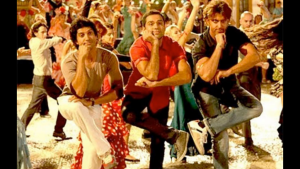 Source: https://cutt.ly/yxNix7r
Music: Shankar, Ehsaan, Loy
Lyrics: Javed Akhtar
Singers: Farhan Akhtar, Hrithik Roshan, Abhay Deol
Movie: Zindagi Na Milegi Dobara
The movie and this song clearly depict that life is short and you got to enjoy it to the fullest. Shankar, Ehsaan, Loy tried to add some Spanish flavours to the music. Javed Akhtar tried his hand at the superb combination of Spanish and English wordings and surprisingly Farhan, Hrithik and Abhay sing the entire song on their own. The best was their experimentation with the Spanish folk dance "Flamenco" along with the native dancers.
Teen Maar Khan For The Tees Maar Khans Of Bollywood 
Gaana Pehchaana has specially come up with a Teen Maar Khan Game dedicated to the evergreen trio of Bollywood Music. Enjoy the game with your friends and family, learn a lot more about Shankar, Ehsaan, Loy, celebrate the spirit of good music and let us know your experience in the comments below.
Play Live, Play Against Others
Another fun thing launched by Gaana Pehchaana is GaanaP Live!  It's a LIVE Game Show in which you can play together with fellow Bollywood Music Fans from around the world. You can get invited to the next GaanaP Live by registering here. Check out these videos on YouTube to learn more about GaanaP Live!
Install the app on Android or iOS to experience the best of Bollywood music, gaming, quizzes, blogs and a lot more.