2020 was not a happy year for Bollywood. Last year brought an infinite number of troubles for people all over the world, particularly because of the pandemic that broke out like wildfire. Bollywood lost some of its legendary actors, singers, composers and choreographers not just because of Covid 19 but because they were not keeping well. People stopped going to cinema halls and the number of movies released came down, but we continued watching our stars on several OTT platforms and new songs were released as well.
Today, in this new GaanaP blog, we are going to talk about some all-time favourite Bollywood songs which will bring back fond memories of all the shining stars who left us for a heavenly journey. Enjoy the blog and play fun games on your favourite Bollywood Musical App!
Dard E Dil Dard E Jigar (1980)
Source: https://cutt.ly/rlo6VCI
Music: Laxmikant Pyarelal
Lyrics: Anand Bakshi
Singer: Mohammed Rafi
Movie: Karz
A soulful melody, " Dard E Dil Dard E Jigar" brings back beautiful memories of our charismatic Bollywood hero Rishi Kapoor. Laxmikant Pyarelal's music is almost like a combination of pop and blues. Like always, Mr Bakshi has penned down the best lyrics for our lovestruck hero. Rafi's voice rings through our ears and shows off Rishi Kapoor's attractive personality as he strums the guitar singing this beautiful melody for our gorgeous heroine Tina Munim. This song is like honey for the ears. Do listen, if you haven't heard it yet.
Mere Rang Mein Rangne Wali (1989)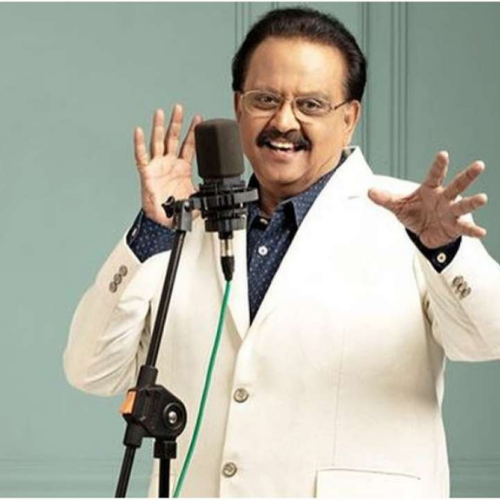 Source: https://cutt.ly/2lpqqQC
Music: Ram Laxman
Lyrics: Asad Bhopali
Singer: S. P Balasubrahmanyam
Movie: Maine Pyar Kiya
S. P Balasubrahmanyam left a legacy behind. The winner of 6 National Film Awards in the best male playback singer category, his talent has no comparison. Fans miss songs sung by him not just in Hindi Films but in Tamil, Telugu, Malayalam and Kannada films as well. "Mere Rang Mein Rangne Wali" has such a huge fan base that till today various singers release their versions of this epic melody composed by the popular duo Ram, Laxman. It was written by the hidden gem in the world of lyricists Asad Bhopali. S. P Balasubrahmanyam's charming voice suits Salman Khan's personality. Enjoy watching the song starring Salman Khan and Bhagyashree as you listen to Balasubrahmanyam's divine voice.
Vaada Tumse Hain Vaada (2008)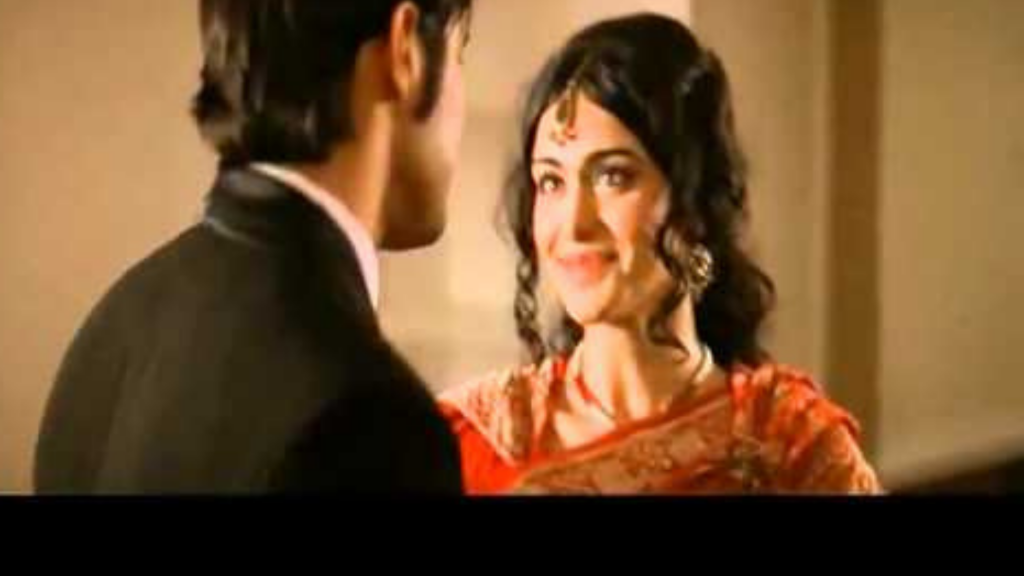 Source: https://cutt.ly/Xlpqd6e
Music: Adnan Sami
Lyrics: Sameer
Singer: Pandit Jasraj
Movie: 1920
Pandit Jasraj is another gem whom we lost in 2020. A renowned classical vocalist whose career spanned over 75 years, Pandit Jasraj's musical prowess is beyond comparison. He didn't work extensively in Bollywood but he did sing some well-loved Bollywood songs like "Vaada Tumse Hain Vaada" from the thriller 1920. Adnan Sami's composition and Sameer's lyrics added the creamy layer to this otherwise well-sung song by Pandit Jasraj. We join our hands in respect for the great Musical hero from Mewati Gharana who won innumerable national and international accolades in his lifetime.
Surili Akhiyon Waale (2010)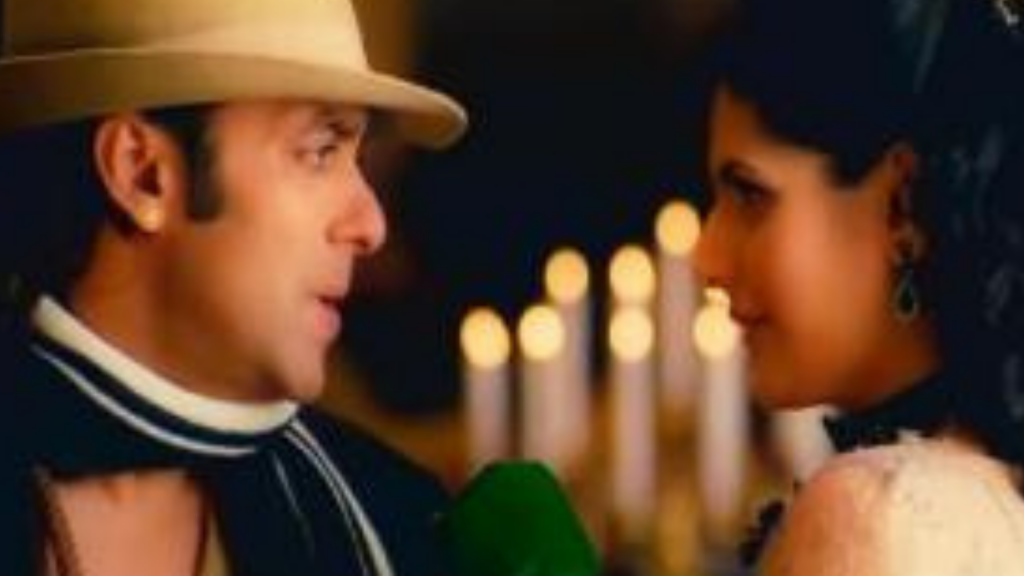 Source: https://cutt.ly/flpqnvo
Music: Sajid, Wajid
Lyrics: Gulzar
Singer: Rahat Fateh Ali Khan
Movie: Veer
We'll forever miss Wajid Khan for his heart touching compositions. He left us early, but it's hard to let go of his memories. His elder brother Sajid Khan continues to compose Bollywood Music. "Surili Akhiyon Waale" is a mindblowing composition. You get to hear beat instruments, stringed instruments and wind instruments being played together. Gulzar has penned down the song so beautifully that anytime you listen to it you will be transported to a fairy tale world. Rahat Fateh Ali Khan's voice perfectly fits into Salman's character in the film. If you watch the music video, you are sure to fall in love with the European settings and characters.
Jaane De (2017)
Source: https://cutt.ly/plperU8
Music: Vishal Mishra
Lyrics: Raj Shekhar
Singer: Atif Aslam
Movie: Qarib Qarib Single
People are remembering Irrfan Khan through many of his popular movies and songs. "Jaane De" is a recent number that has topped the radio charts and music playlists for more than three years. One cannot stop appreciating Vishal Mishra, Raj Shekhar and Atif Aslam for what they have created. Atif deserves millions of claps for his perfect singing. As you listen to the song, watch Irrfan and Parvathy in a sweet and sour relationship traversing through the complicated alleys of life. You'll love it.
Namo Namo (2018)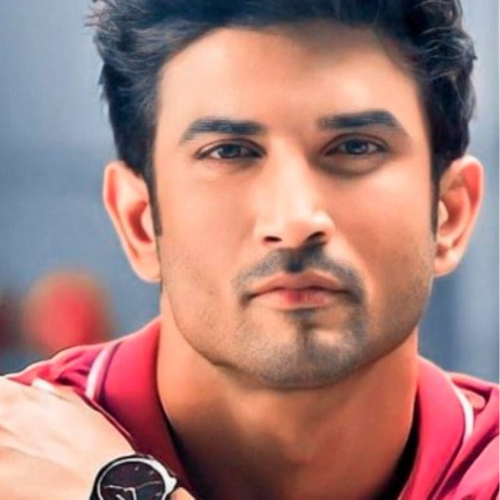 Source: https://cutt.ly/WlpqOJg
Music: Amit Trivedi
Lyrics: Amitabh Bhattacharya 
Singer: Amit Trivedi
Movie: Kedarnath
We lost Sushant Singh Rajput quite early but he gave us a lot to remember in the form of movies and songs. "Namo Namo" is a devotional melody from Kedarnath starring the young and charming Sushant. Amit Trivedi and Amitabh Bhattacharya did an exceptional job with the music, lyrics and singing. Kedarnath is based on the real natural calamity that had hit the pilgrimage place in 2013 in the form of floods and the song shows Sushant's journey to Kedarnath as he carries an old pilgrimage on his back. At such a young age he built an enormous fan base with his talent and hard work.
Tabaah Ho Gaye (2019)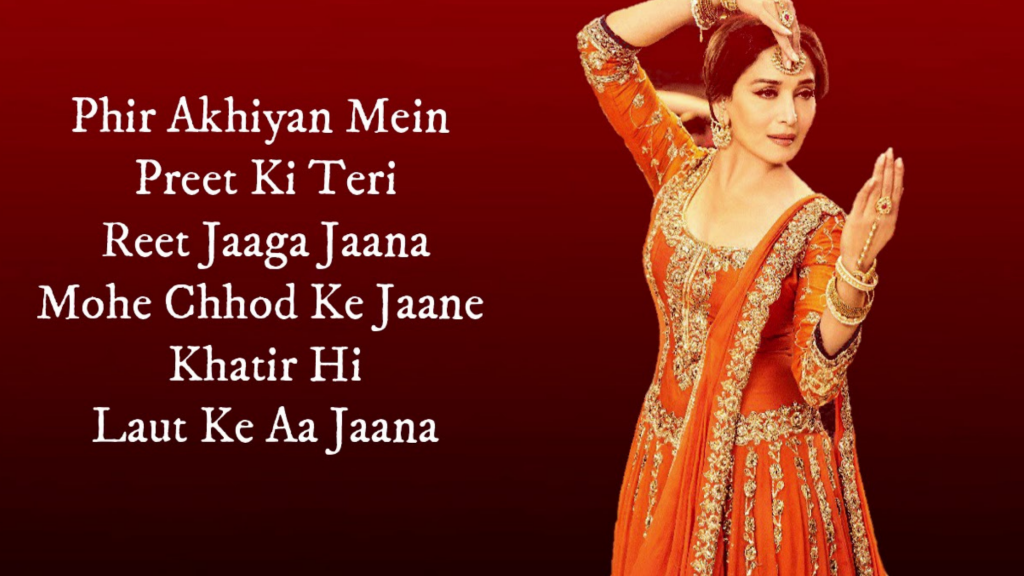 Source: https://cutt.ly/jlpqZk3
Music: Pritam
Lyrics: Amitabh Bhattacharya 
Singer: Shreya Ghoshal
Movie: Kalank
We lost one of the most well-acclaimed Bollywood choreographers of all time, Saroj Khan in 2020. Her steps brought glory to many Bollywood actresses. "Tabaah Ho Gaye" is a semiclassical number and one of Pritam's best compositions to date. It has been put to mesmerising words by Amitabh Bhattacharya and sung by Shreya in her magical voice that echoes through the doors and windows of the haveli where Madhuri Dixit trained by Saroj Khan performs her perfect Kathak steps.
The demise of these legends left us heartbroken and sad but the body of work that these talented Bollywood artists left us with makes us happy all the time. These were just a few best songs that these artists could shine in. You can also enjoy Bollywood Musical Games based on these songs or participate in GaanaP Live (a live session of gaming parties on the GaanaP app).
Download GaanaP from Appstore or Play Store now!