Every civilization and culture on earth has had a fascination for healthy, long and lustrous tresses. All the Bollywood songs on Zulfen indicated not just a woman's tresses, but also that of a man.
Long hair has always been linked to wealth, power and good health. It is even a status symbol in many communities.
Just like heroes from popular fairy tales like Rapunzel are attracted to a woman's hair, even Bollywood heroes love singing songs dedicated to the heroine's tresses.
Hair is not just a symbol of romance, but in mythological stories like the Mahabharata and Iliad, women like Draupadi and Medusa can also be seen seeking vengeance with the help of their hair.
Let's see how our Bollywood actors go about wooing their leading ladies with shiny tresses, in some of the most popular Bollywood songs.
Udein Jab Jab Zulfen Teri (1957)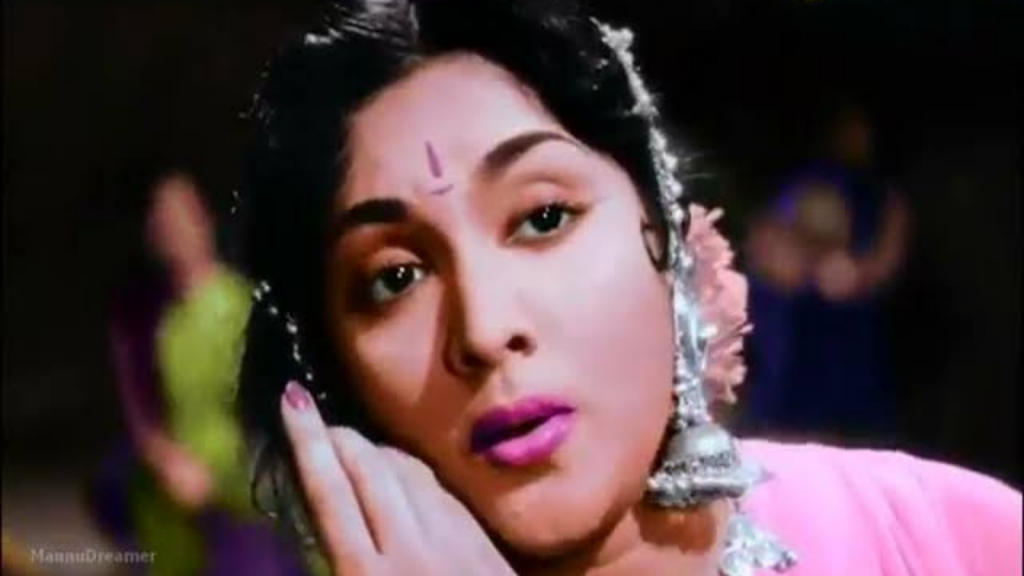 Source: https://cutt.ly/wbl7qPE
Music: O.P Nayyar
Lyrics: Sahir Ludhianvi
Singers: Asha Bhosle, Mohammad Rafi
Movie: Naya Daur
A popular song with satirical undertones. "Udein Jab Jab Zulfen Teri" will always be close to the hearts of Bollywood Music lovers from every era.
Vyjayantimala's girl gang clap their hands and tap their feet to dance in perfect coordination. Similarly Dilip Kumar and his boy gang are in perfect coordination. This is actually a masterpiece by O.P Nayyar and Ludhianvi. Asha Bhosle and Mohammad Rafi singing for Vyjayantimala and Dilip Kumar, made the duo extremely popular. We just can't stop admiring the beauty of the lyrics "Ude Jab Jab Zulfen Teri, Kawariyo Ka Dil Machle Jind Meriye".
Zulf Ke Phande (1958)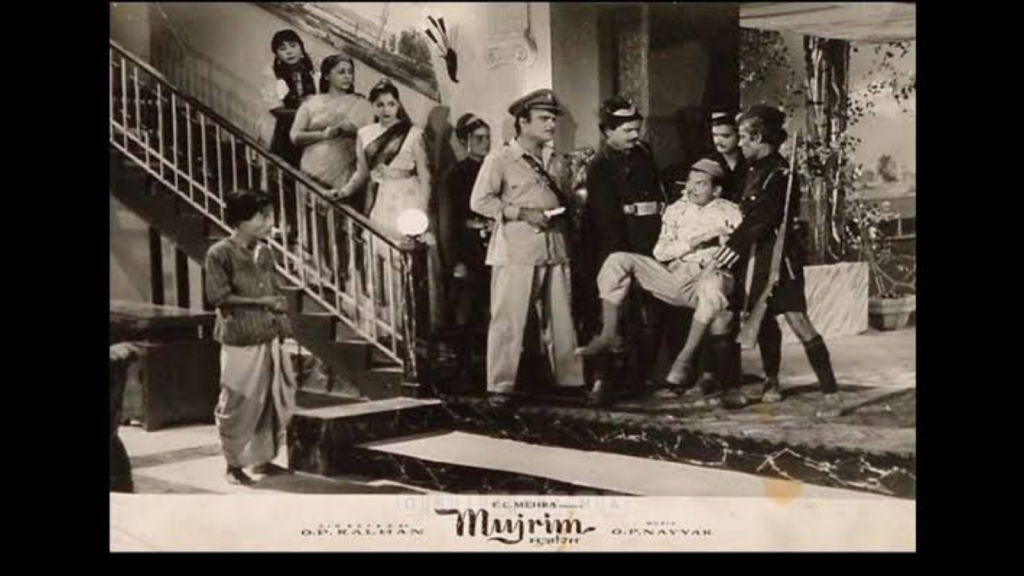 Source: https://cutt.ly/abl45J7
Music: Omkar Prasad Nayyar
Lyrics: Majrooh Sultanpuri
Singer: Mohammed Rafi
Movie: Mujrim
"Zulf Ke Phande" stars Johnny Walker and is obviously not a romantic track. It's a comic one. The song talks about Johnny Walker's dilemma as he was ensnared by the beauty of somebody's hair which got him imprisoned.
Majrooh Sultanpuri's satirical lyrics have a reference to himself "Ishq ki duniya ajab hai kaha tha Majrooh ne kal / Kuchh na banega chaahe chakale mein ghoome chaahe Tajmahal..". Omkar Prasad Nayyar's music brings the comic situation to life and Mohammed Rafi had a special singing style for Johnny Walker's songs. Even Johnny's prison mates love watching him sing it.
Raat Nikhri Hui Zulf Bikhri Hui (1960)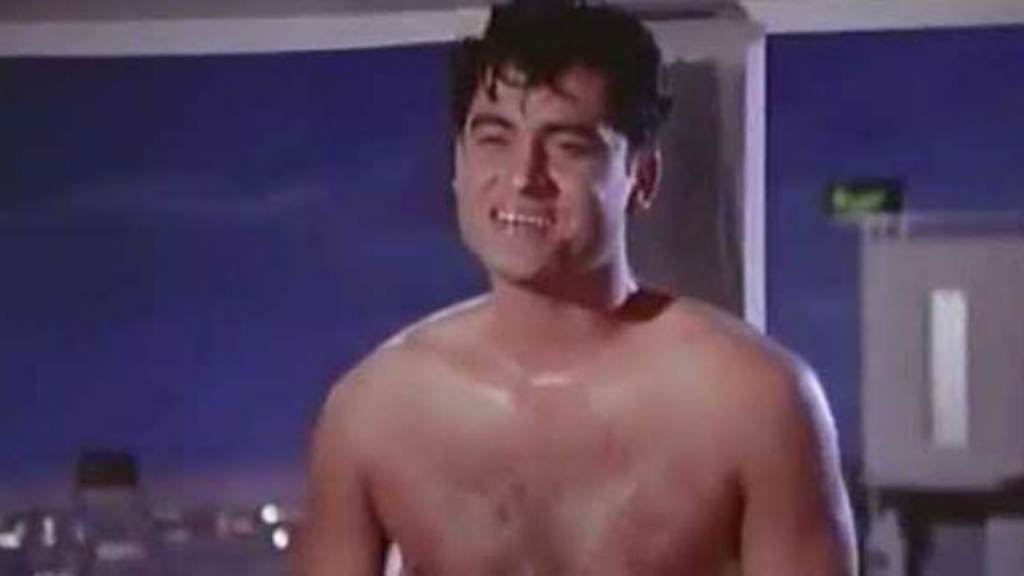 Source: https://cutt.ly/2bl7ehb
Music: Usha Khanna
Lyrics: K Manohar
Singers: Mukesh
Movie: Hum Hindustani
An all time favourite Zulf song starring the chocolate boy- Joy Mukherjee and the dancing legend- Helen. "Raat Nikhri Hui" would absolutely melt your heart, more so because of Mukesh's buttery voice. Usha Khanna's attempt at composing the music did not go to waste. She did an absolutely great job at it. If you love singing, you'll enjoy humming to it's heart lifting tune.
Bikhra Ke Zulfen (1961)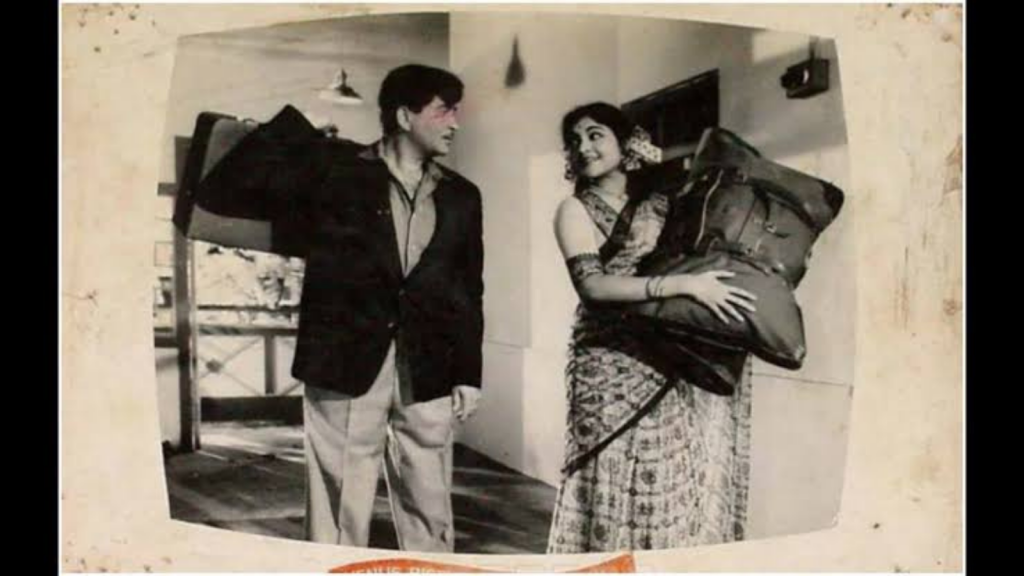 Source: https://cutt.ly/2bl7tSS
Music: Ravi
Lyrics: Rajinder Krishan
Singers: Mukesh, Lata Mangeshkar
Movie: Nazrana
A heartwarming love song from a tragic film. "Bikhra Ke Zulfen" was shot in a scenic garden where Raj Kapoor sings for Vyjayanthimala. He is so awestruck at the sight of her tresses that he asks her to not come to the garden with open hair and when she asks why?, he replies that the flowers would feel shy if caught admiring the beauty of her tresses. In return, Vyjayanthimala tells him to stop singing love verses, otherwise the bees would make fun. Mukesh and Lata's singing cum conversation sounds interesting.
Teri Zulfon Se Judaai To Nhi Maangi Thi (1961)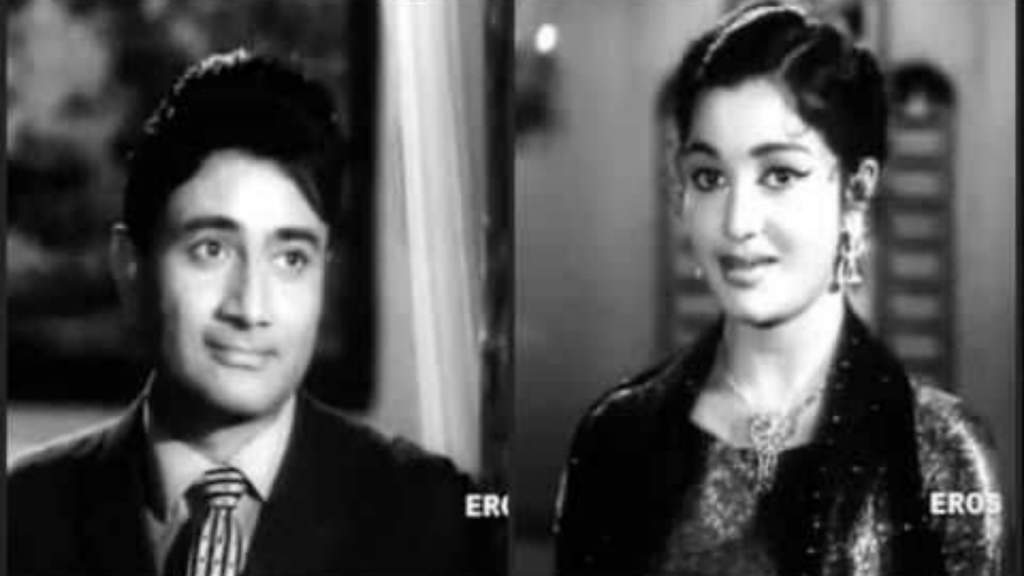 Source: https://cutt.ly/Rbl7oQO
Music: Shankar Jaikishan
Lyrics: Hasrat Jaipuri
Singer: Mohammad Rafi
Movie: Jab Pyar KisiSe Hota Hain
Couldn't skip a zulf song starring Dev Anand. He's a personal favourite and the song can actually set the mood for a musical evening. The film had a confusing storyline, but the movie as well as the songs were big hits.
Dev sings it for Asha Parekh, even after she rebukes him.
Only lyricists like Hasrat Jaipuri could have written songs like this one. The music by Shankar and Jaikishan is replete with the divine strumming of the violins. Give it a try, if you haven't heard it yet.
Ye Hai Reshmi Zulfon Ka Andhera (1965)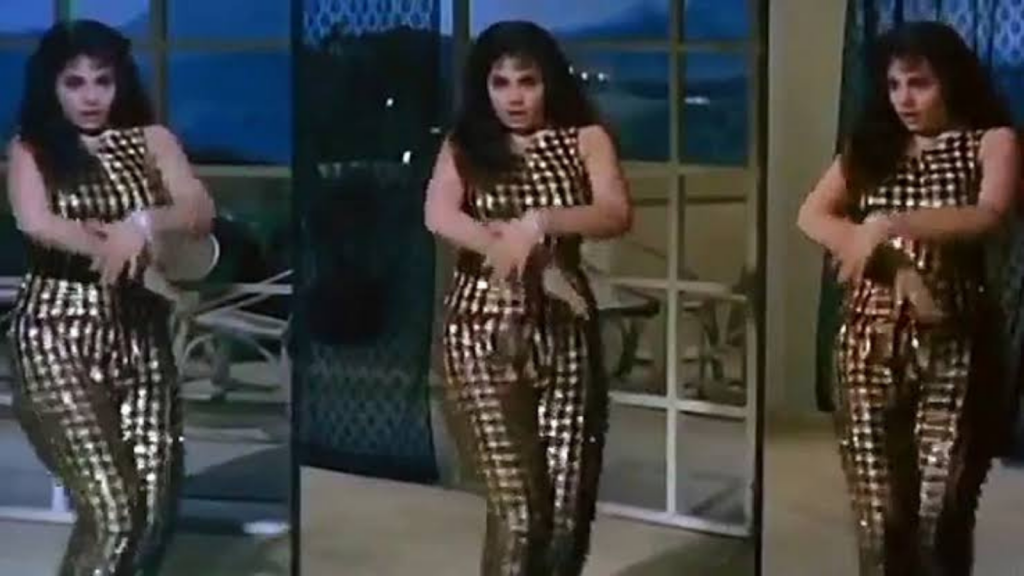 Source: https://cutt.ly/9bxQv8D
Music: O.P Nayyar
Lyrics: Majrooh Sultanpuri
Singer: Asha Bhosle
Movie: Mere Sanam
The film "Mere Sanam" was a remake of the 1961 romantic comedy " Come September". The song seems to be shrouded in a cloud of deep mystery. Surprisingly, most of the compositions for our zulfen songs would be composed by O.P Nayyar. You'll love hearing Asha's voice echo through, as Mumtaz tries to convey some secret message to Biswajit and the sequence becomes quite intense.
Zulfon Ko Hata Le (1966)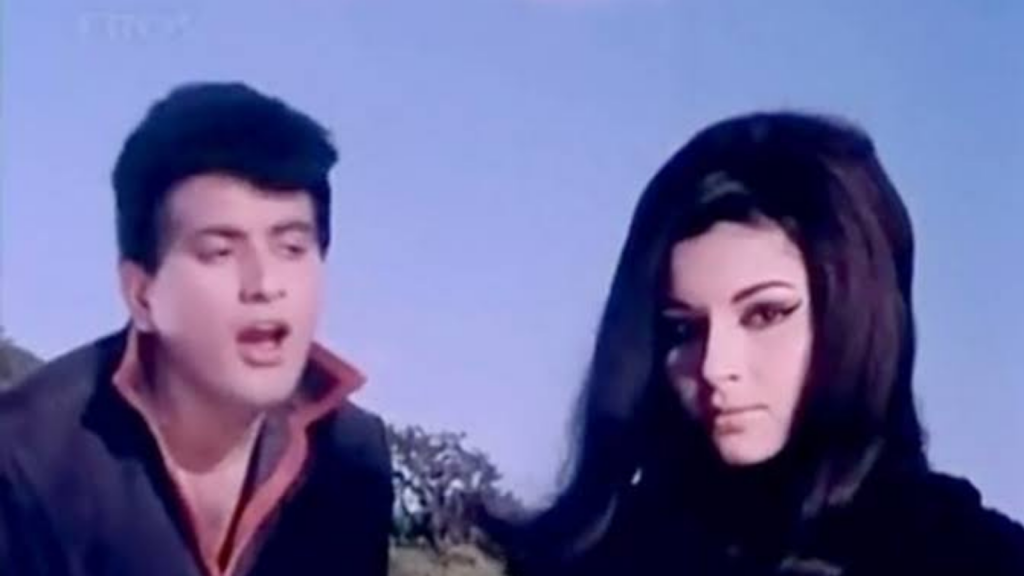 Source: https://cutt.ly/5bl7j8u
Music: O.P Nayyar
Lyrics: S.H Bihari
Singers: Mohammed Rafi
Movie: Sawan Ki Ghata
This is one of the most popular Zulf tracks in Bollywood. The handsome Manoj Kumar can be seen wooing the demure Sharmila Tagore, who has the most beautiful hair covering her face. Sharmila was known for her typical hairstyle in those days. The music by Nayyar can calm your mind like never before. Rafi's deep, husky voice does perfect justice to A.H Bihari's string of precious words. Enjoy watching the video set in picturesque Himachal Pradesh.
O Haseena ZulfonWale Jaane Jahan (1966)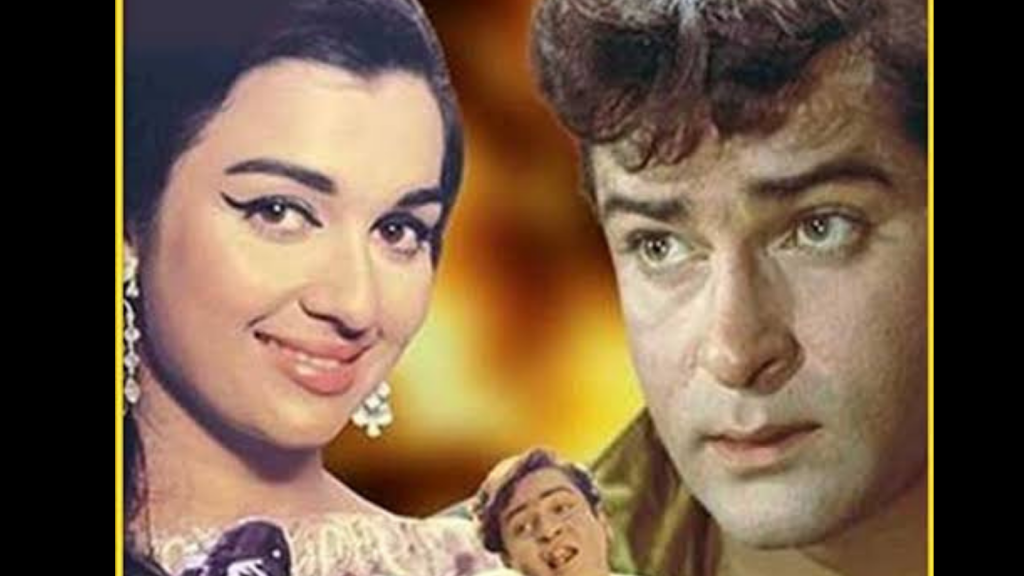 Source: https://cutt.ly/Yv2YtRh
Music: R.D Burman
Lyrics: Majrooh Sultanpuri
Singers: Asha Bhosle, Mohammed Rafi
Movie: Teesri Manzil
In this one Shammi Kapoor, the Elvis Presley of Bollywood and Helen, the Anglo Burmese Dancing Diva light up the stage with their moves. In fact, they made the song more popular. R.D Burman and Asha Bhosle always rocked with these pop and cabaret numbers. The composition is so powerful that it has still not lost it's charm. Maybe we might even get to hear a remix of it in the future. The part where Shammi plays the Saxophone is worth watching.
Yeh Reshmi Zulfein Yeh Sharbati Aankhein (1969)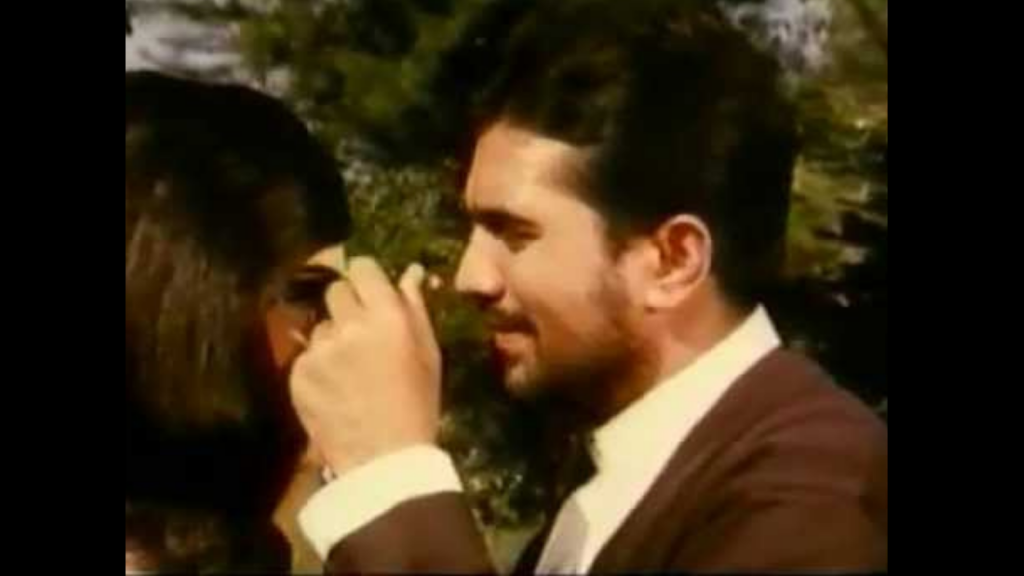 Source: https://cutt.ly/NkJgm4i
Music: Laxmikant, Pyarelal
Lyrics: Anand Bakshi, Lakshmikant, Pyare Lal
Singer: Mohammed Rafi
Movie: Do Raaste
We can still hear love birds humming to the tunes of this classic number. An all-time favourite! Composed, written and sung by legends like Laxmikant Pyarelal, Anand Bakshi and Mohammed Rafi, this song is like an ode dedicated to Mumtaz by Rajesh Khanna in the film. Khanna can be seen singing it in awe of her mesmerising beauty. Such compositions can hardly be heard these days. It's a precious number from our huge treasury of old Bollywood Romantic songs.
Ye Zulf Kaisi Hai (1972)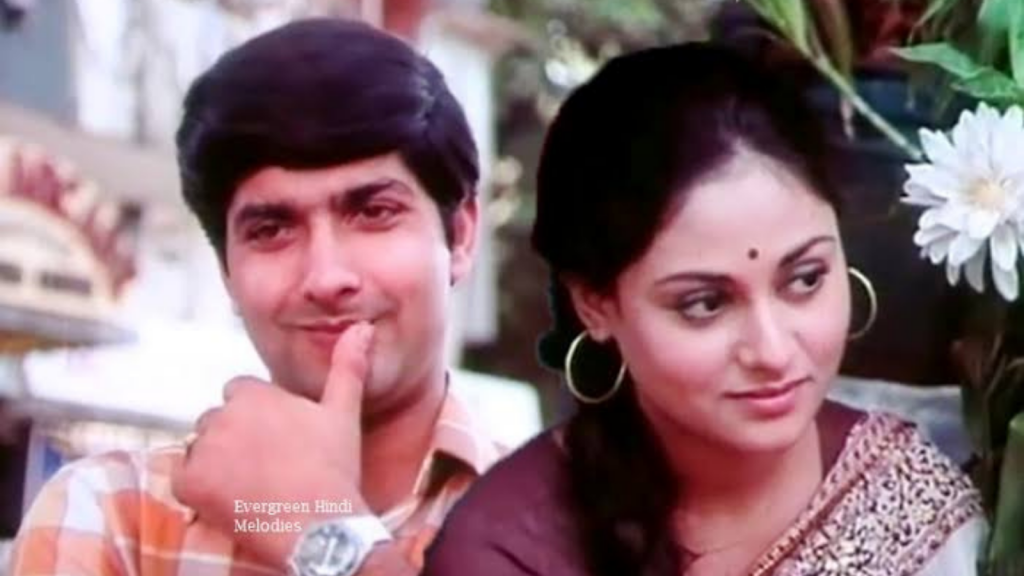 Source: https://cutt.ly/6bl7cEm
Music: Laxmikant Pyarelal
Lyrics: Anand Bakshi
Singers: Lata Mangeshkar, Mohammad Rafi
Movie: Piya Ka Ghar
This song belongs to a time when marriages in India were mostly arranged and the bride and groom would not meet each other before marriage. There didn't exist any technology like WhatsApp, Skype, Zoom or Facetime, so it would be absolutely impossible for the bride and groom to talk to each other. The only thing they had, would be a photograph.
Here both Malti and Ram are shown having each other's photograph. Malti's thick, long hair and gorgeous beauty makes Ram dedicate this wonderful song to her. On the other hand, even Malti thinks how handsome Ram would be in reality?
Cham Cham (2016)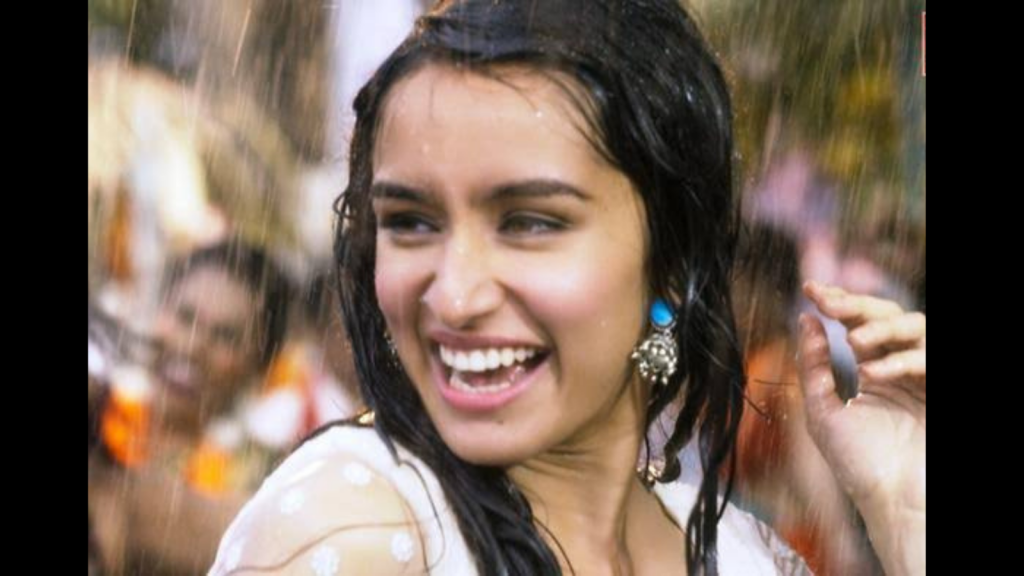 Source: https://cutt.ly/sbxQxhT
Music: Meet Bros
Lyrics: Kumaar, Meet Bros
Singer: Monali Thakur
Movie: Baaghi
These days, we don't get to hear songs with the word zulf in it. So, we were all taken aback to hear the very first line of the "Cham Cham" song which goes like "Zulfon Se Bandh Liye Badal". It's been so many decades since lyricists felt that the word zulf is outdated, but hats off to Kumaar and Meet Bros for bringing it back after so long. It's a sweet number sung by our sweet singer Monali and we loved watching Shraddha dance to it's beats on a rainy morning. She dances so well that even the villain is shown to be awestruck by her beauty.
Why Zulfen Songs Are So Close To Our Hearts
Usage of the word Zulf has slowly disappeared from Bollywood songs after the 1970's, but, just like we have some very dear memories and stories attached to our zulfen, similarly, even Bollywood actresses, music directors and singers have some vivid memories attached to Zulfen songs.
All through our childhood, we had our grandmothers and mothers taking care of our hair. They would oil our hair and tie it properly so that it became lush and long.
Bollywood actresses like Jaya Bhaduri, Sharmila Togore and Rekha who were renowned for their long hair also reported to have a very simple hair care routine in their youth. In fact, Sharmila Tagore's beehive hairstyle became so famous, that every actress of her generation began following it. Till today, millions of girls and women try out her style to add a touch of retro to their hair.
Install The Gaana Pehchaana App To Unravel Fun Filled Games, Events & Blogs
Subscribe to our blog to catch up on something new every Friday. As it is lockdown time and you guys are restricted to your homes, you can enjoy the musical games TMK, Bhagam Bhag and Aur Sunao on our app or participate in a Live Gaming Session with other Bollywood Music Lovers from around the world. Just fill this form to register for the Live Sessions. Install the app on Android or iOS!