Album Info
Music: Rupert Fernandez
Lyrics: Saurabh Dixit
Singers: Bhoomi Trivedi, Suraj Jagan, Sonu Nigam, Shaan
Album Released: May 2018
Every summer, you get to watch one or two Bollywood films like "Hope Aur Hum", specially made for the kids who have their schools closed at this time of the year. "Hope Aur Hum" addresses people of all age groups and is not specifically only for the kids. It addresses people belonging to 3 different age-groups represented by Naseeruddin Shah, Naveen Kasturia and Kabir Sajid. The story revolves around the incapability of letting go. Sometimes letting go is the toughest thing, be it with people or with things. Nagesh Shrivastav (Naseeruddin Shah), finds it almost impossible to discard the faithful old photocopy machine that has served him well for so many decades. It is the only trace of his glorious past as a copier for ministers and bureaucrats. How his own son and grandson relate or reciprocate to his feelings is what the story is all about.
Let's catch up with our weekly GaanaP review below.
Hope Aur Hum Title Track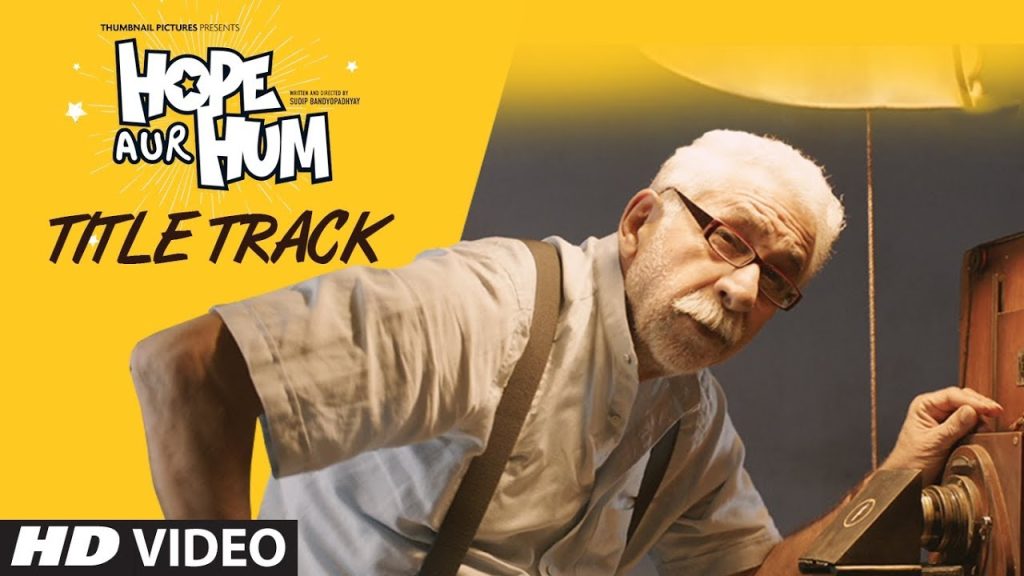 The most significant thing about the "Hope Aur Hum" title track is this that it starts on a fast note and has some superfast beats. The song composed by Rupert Fernandes, written by Saurabh Dikshit and sung by Bhoomi Trivedi and Suraj Jagan seems quite catchy near the chorus. The track sounds great as a background score for the movie, but otherwise, it's just plain boring. Rating: 2/5
Acche Bache Rote Nahin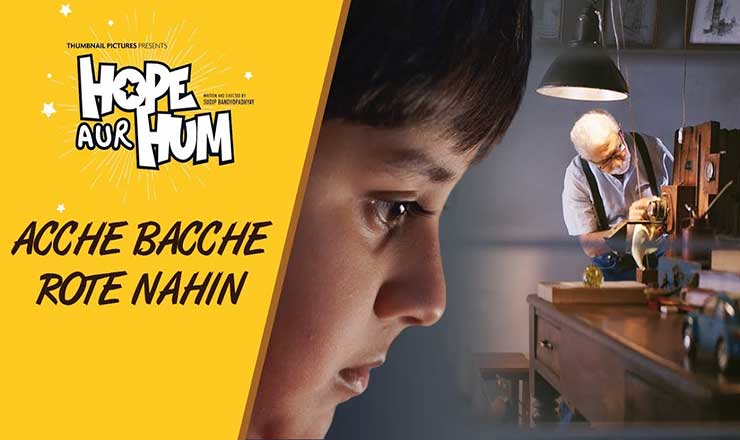 This one's another song without any spark. The theme of this song will fill your heart with hope. Making Sonu Nigam sing this melody was a great idea, but somehow Rupert Fernandez' composition and Saurabh Dikshit's lyrics don't synchronize well with Sonu Nigam's singing, hence making him sound more like an understated singer. Rating: 2/5
Aye Zindagi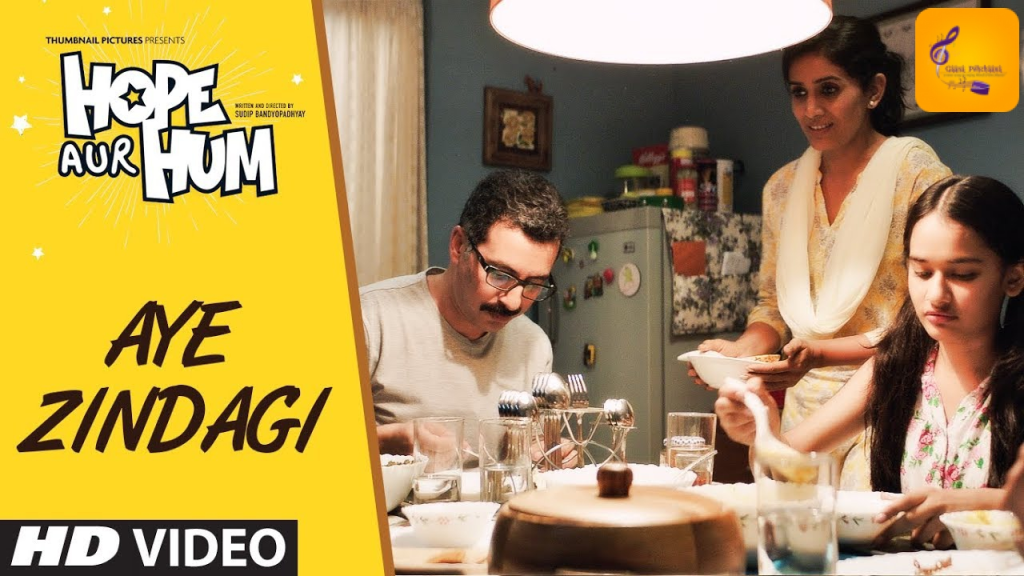 Shaan's delightful voice is a great joy for the listeners. The soothing, lilting and soulful strumming of the guitars along with Shaan's heart-touching singing and Saurabh Dixit's fun lyrics create a great, mellifluous melody, which you can enjoy during your summer vacations. Rating: 4/5
The film is an extremely entertaining one and will take you through the individual journey of all the different characters and you'll be able to relate to these characters. Hopefully, you'll enjoy the light and happy melodies from the movie as much as the movie itself. To listen to all the songs from the "Hope Aur Hum" music album visit goo.gl/25rMrF, play engaging Bollywood Musical games or read interesting blogs and reviews on GaanaP!
OUR PICK(S): We choose "Aye Zindagi" as our most favourite song from the album.