If you listen to a Bollywood song from the 1960s and compare it to a song from 2010, does it not sound and look completely different?
 Whether it be the music, the video, the lyrics, acting style, dressing or anything else. Over the years, Bollywood Music has gone through major transformations.
Well, Bollywood is nothing without it's song and dance sequences. Dancing around trees, swirling across the valleys and mountains is what Bollywood has always been known for. These days, many composers are creating remixes of the old songs and the innocence of the yesteryear melodies cannot be found anymore, but technology has made a lot of new things possible. 
This Gaana Pehchaana blog will be a journey through the different decades putting light on the significant features of each decade and how things have been changing.
Let's find out!
1950's The Decade Of Close Shots And Eye Movements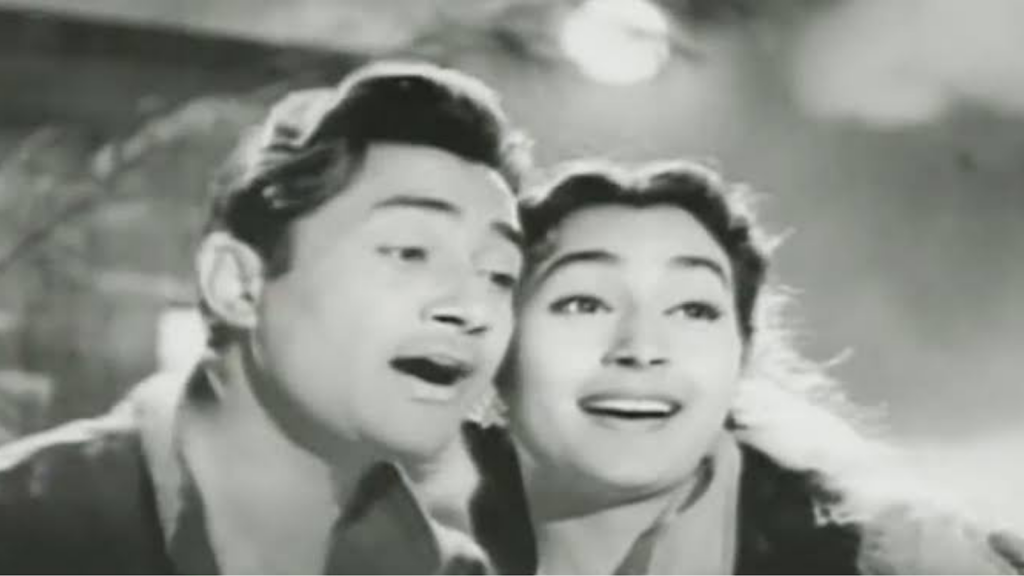 Source: https://cutt.ly/ucniQmy
Remember songs like Pyar Hua Ikrar Hua, Aye Dil Mujhe Bata De, Saiyan Dil Mein Aana Re or O Nigahe Mastana? Each of them were big hits. What makes people love them till today? There is no glitz, glamour, no artificial way to attract people. It's just the simplicity of the looks, dressing and acting that makes them evergreen hits.
Most songs in the 1950's were shot in static frames and the focus would mainly be on the eyes and eyebrows, the face and movements with a few important cut ins of the moon, the stars or the flowers and leaves. The eyes would express it all. Eyes were the most powerful weapons possessed by the actors in those days.
1960s- The Decade Of Dancing Queens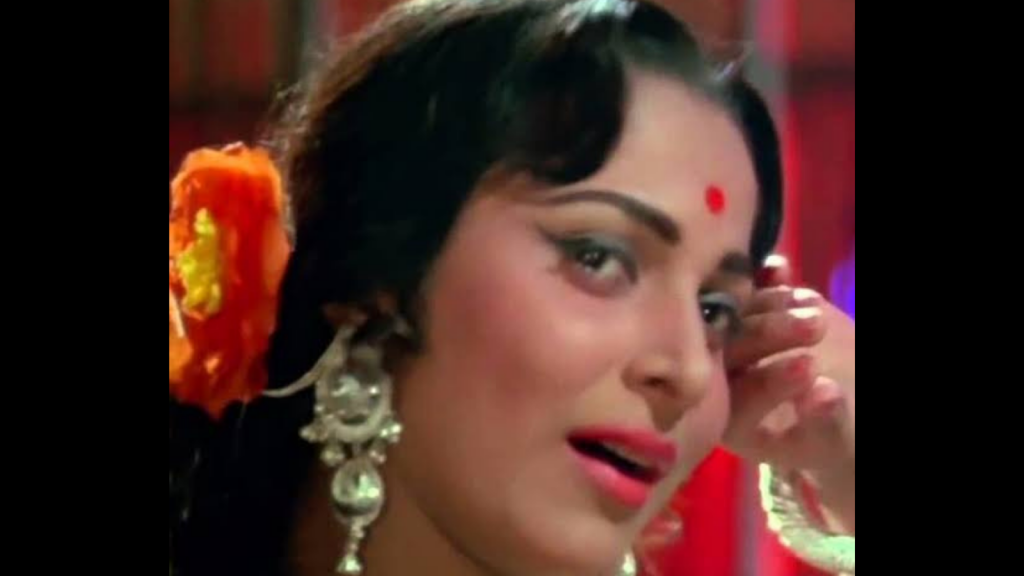 Source: https://cutt.ly/KcniKBu
Dancing songs became quite popular in the 1960s. Dancing had a different meaning in the movies of the 60's and dance sequences were intelligently placed.
Graceful and beautiful actresses like Vyjanthimala, Waheeda Rehman and Mala Sinha who were also well trained in classical dance forms danced in the movies. Their dancing was a way to express joy and had nothing vulgar about it. Watch songs like Hothon Pe Aisi Baat, Raat Khadi Thi Chhat Pe, Piya Tose Naina Lage Re and Hansta Hua Noorani Chehra to experience the flavour of the 60's.
1970s- The Decade Of Bold Glances And Glamour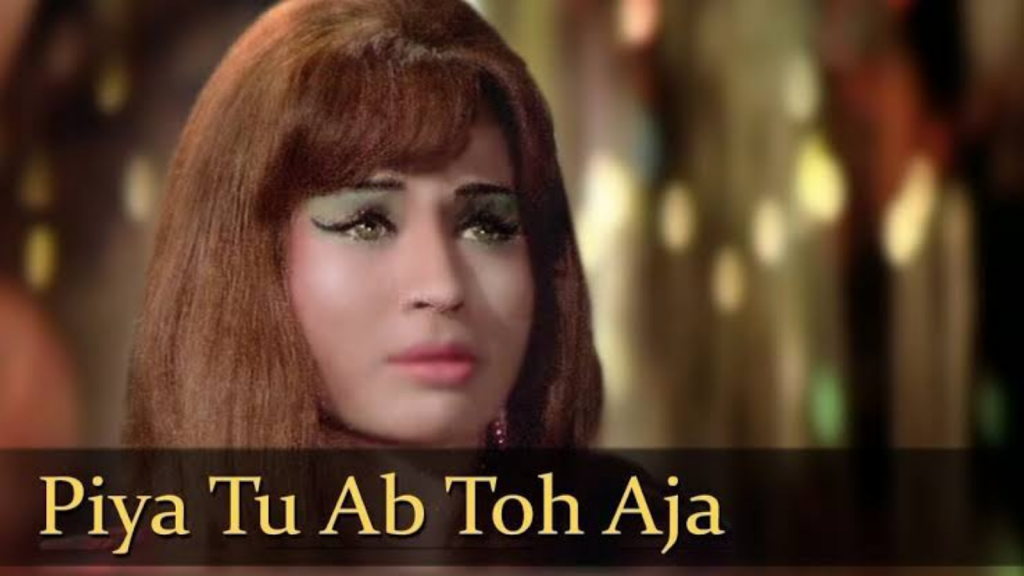 Source: https://cutt.ly/zcniMTv
1970's witnessed it all. From being known as the era of cabaret to the era of romance, bold glances and a lot of glamour. Somewhere, the shy and demure actresses of the 50's seemed to have vanished away.
You'll come across plenty of party tracks including romantic as well as cabaret numbers. The cabaret songs in the 70's films were either set at the climax for adding some thrill or you can see the actresses performing it inside the villain's den. Not all actresses performed it. Only the trained one's like Helen could be seen doing it. Their piercing glances and body movements hypnotised everyone. Enjoy songs like "Piya Tu Ab To Aaja, Mera Naam Hain Shabnam, Chura Liya Hain Tumne Jo Dil Ko, O Mere Dil Ke Chain, Main Jat Yamla Pagla Deewana to know what Bollywood Music was actually like in the 1970's.
1980s- The Decade Of Disco And Intense Romance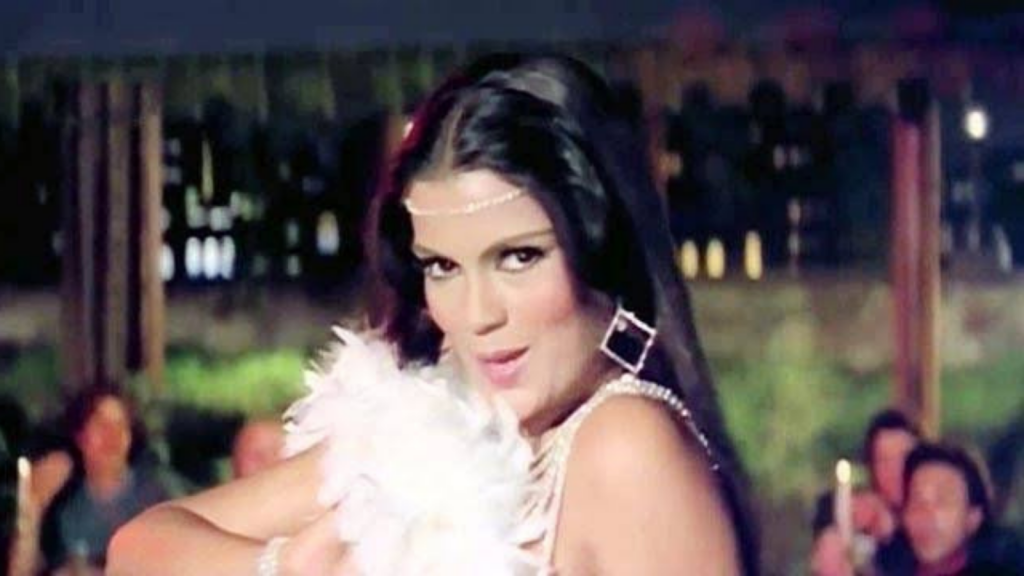 Source: https://cutt.ly/lcnoelq
R.D Burman is said to have ruled over the 80s. The most significant difference between 70s and 80s is that in the 80's films there were no separate actresses doing the dance sequences. It was the lead heroine who did it. Zeenat Aman and Parveen Babi were the most sought after actresses who danced and acted equally well.
The decade witnessed a lot of craze for disco and disco numbers were becoming popular. Mithun Chakraborty's I'm a disco dancer was almost like a trend setter. People loved it so much that they danced like crazy while watching it in the cinema halls and certain halls were reported to have broken down.
Lata Mangeshkar, Asha Bhonsle and Kishore Kumar continued to charm with their voices. New singers like Yesudas, Anwar, Bhupinder Singh and Hemlata began establishing themselves. Amitabh Bachchan, Shashi Kapoor, Rishi Kapoor, Sridevi, Amrita Singh, Meenakshi Seshadri and a lot of other actors emerged to give a face to these big voices. Bachchan's songs were action packed as well as romantic whereas the Kapoors could only be seen wooing their ladies. Janu Meri Jaan, Aap Jaisa Koi, Laila O Laila, Raat Baaqi Baat Baaqui, I'm a Disco Dancer, Dekha Ek Khwab etc are a few Bollywood songs representing the 1980's.
1990s- The Decade Of Celebrations And Fast Music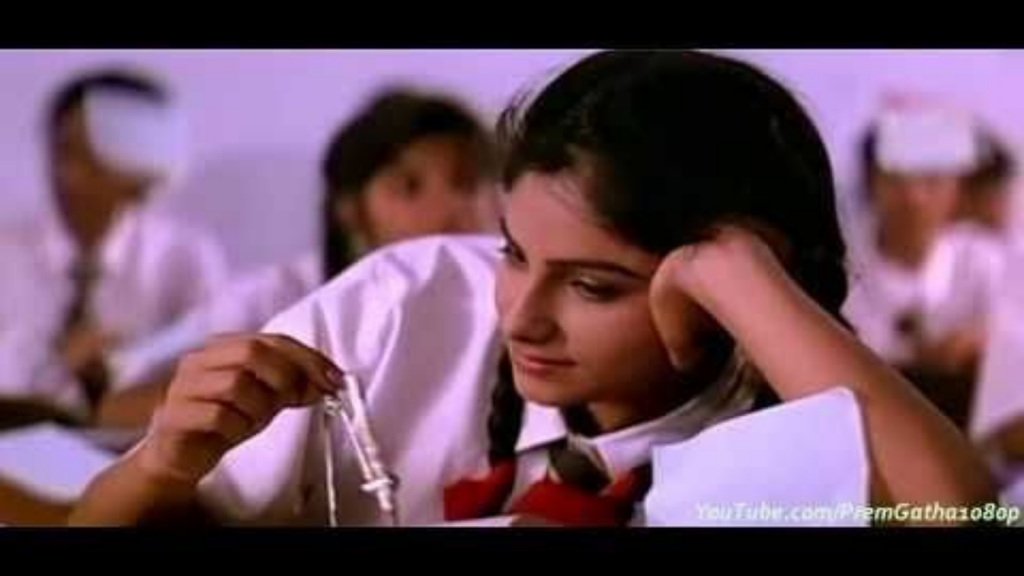 Source: https://cutt.ly/ScnoiGf
1990s being the last decade of the century, witnessed the biggest transformations in terms of technology and picturisation. Many new-age actors and actresses popped in and the old ones made way for the new shining stars. The "Khans" Salman, Shahrukh, Amir and Saif along with actresses Madhuri, Karishma, Sonali Bendre, Manisha Koirala, Tabu, Kajol, Urmila Matondkar etc became onscreen favourites.
Onscreen romance became fearless and things which were considered bold was way too common. Family dramas and celebratory movies like Hum Sath Sath Hain were top favourites. Almost every climax or situation ended up in singing and dancing. The number of dance sequences in a movie went up to such an extent that people would at times get irritated. Television opened up to private productions and VCR as well as cable networks made the songs reach out to a wider audience.
2000s- The Decade That Took Us Far Away From Reality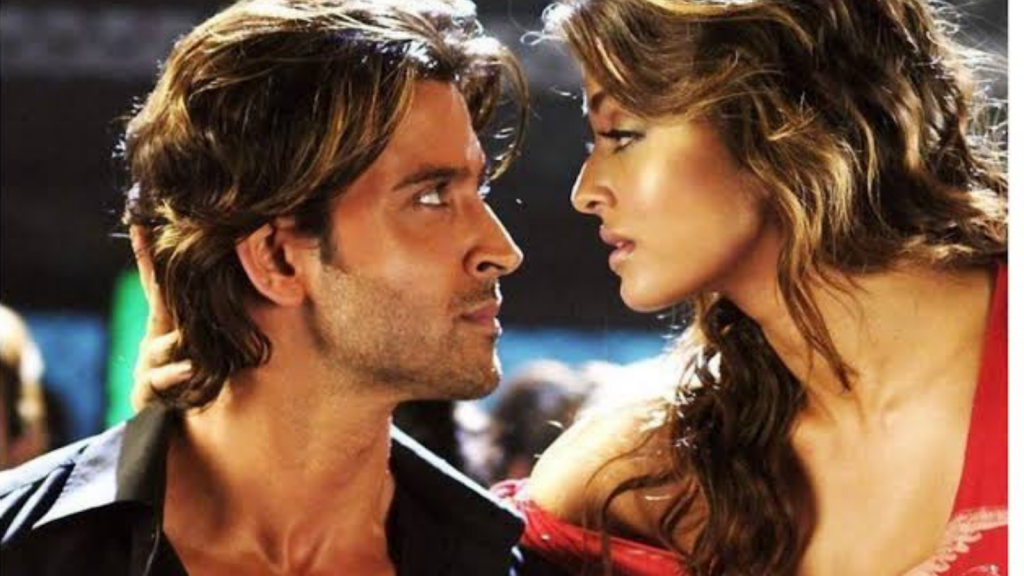 Source: https://cutt.ly/YcnojuR
The Twenty First century came up with music of all kinds, but as the number of movies released went up, the theme of the films degraded. Heaps of good movies were released in the 2000s, but many of them seemed to be out of touch with reality. The compositions became loud. The moves were quick. A lot of skin showing became commonplace.
  Aishwarya Rai and Hrithik Roshan turned into the favourite Bollywood pair because of their stunning dance moves and great acting. The Khans continued winning hearts with their Romance or special antics. Aishwarya Rai, Priyanka Chopra, Vidya Balan, Bipasha Basu and a lot of new actresses charmed us with their talent. Happily Ever After songs in the films from the 2000's made us feel good. Karan Johar's Kabhi Khushi Kabhi Gham was the most well acclaimed movie of this decade.
2010's- The Decade Of Remixes And Item Numbers In A New Avatar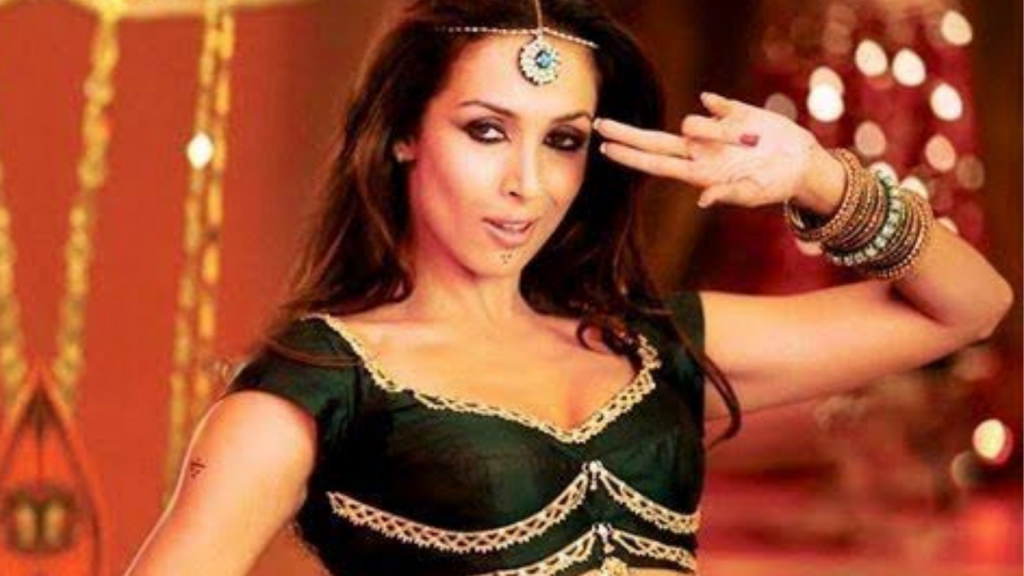 Source: https://cutt.ly/jcnoOMX
These 10 years gave us some of the most popular item numbers packed up with a lot of action. These item songs became the heart-throb of every party. Just the beginning of the decade brought Sheila Ki Jawani and Munni Badnam Hui.
The heroines were shown in a different light. The camera focus would be on the bodies and before you could see how well they perform, the shot would have changed a couple of times. The songs lost all meaning. The quality of lyrics degraded and all we could do was watch the picture perfect Ranbir Deepika, Ranveer Anushka, Varun Alia, Siddharth and Jaqueline look like decked up mannequins even while playing holi, fighting or sweating out. Remixes like Laila O Laila reminded us of Sunny Leone swaying and shaking to a famous song made popular by Zeenat Aman's graceful moves.
Whatever the case be, even this decade witnessed a few promising lyricists like Swanand Kirkire whose clever lyrics have fitted beautifully into the meters of songs from films like Barfi, Hazaron Khwahishen Aisi, Munna Bhai, English Vinglish, 3 idiots etc.
Whether the old songs or the new songs, every song has something good about it. Each of them is a piece of art, but we somehow miss the Melodies from the olden days, when closeups would be about shooting the facial and eye expressions of the demure heroines and expressive heroes. These days, it's all about closeups of the hero or heroine's abs and legs. Earlier, the lyricists took a lot of time to craft lyrics with deep meaning and none of it would be misleading, but nowadays, most of the lyrics don't make proper sense and are created just for the heck of it. The new decade that has just begun has kind of shifted to the OTT platforms and the music will be going through lots of new changes.
Gaana Pehchaana is a one of it's kind platform for all Bollywood Music lovers. You can play games, enjoy new blogs every week, participate in Live Events and have a lot of fun.
Install the app from Playstore or Appstore to discover these interesting features and a lot more!