Good Hindi Film Music has empowered and captivated music enthusiasts from every corner of the world. The way fans go berserk over Bollywood stars and sing to the tunes of their favourite songs, speaks volumes about how much Bollywood is worshipped all around the world.
Whenever we listen to songs from a Bollywood movie, there are a few melodies which we like and there might be a song or two which we literally hate, but did you know that there are some all-time favourite Bollywood films which are more well-known because each song in the film is a precious gem turned into a cult number and loved by people of all age-groups.
Let's read about a few Bollywood Films in which each song is a big hit.
Guide (1965)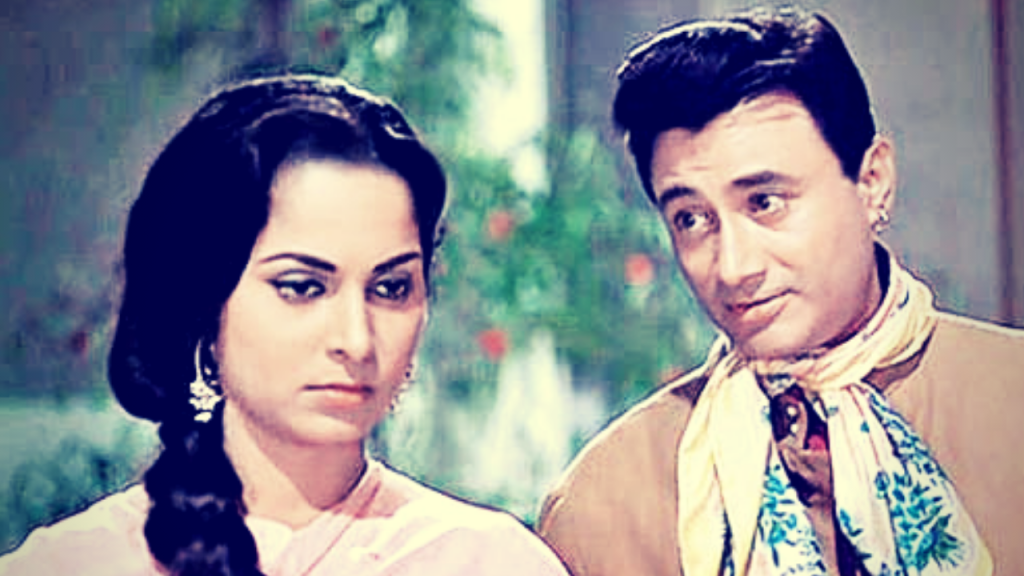 A box-office hit upon release, this film starred Dev Anand and Waheeda Rehman. The story of the film was based on the novel of the same name by R.K Narayan. The plot of the film revolves around the freelance guide Raju and the daughter of a courtesan, Rosie. How the courtesan's daughter played by Waheeda Rehman loves dancing and her archaeologist husband Marco deters her and forces her to stop dancing, later the way Raju and Rosie get married and her career as a dancer grows with Raju's help is the gist of the movie.
Songs from this film like 'Aaj Fir Jeene Ki Tamanna Hai', 'Din Dhal Jaye', 'Gaata Rahe Mera Dil', 'Piya Tose Naina Laage Re' etc composed by senior Burman, written by Shailendra and sung by the best singers like Lata, Rafi, Kishore and Manna Dey are all-time favourites.
Aradhana (1969)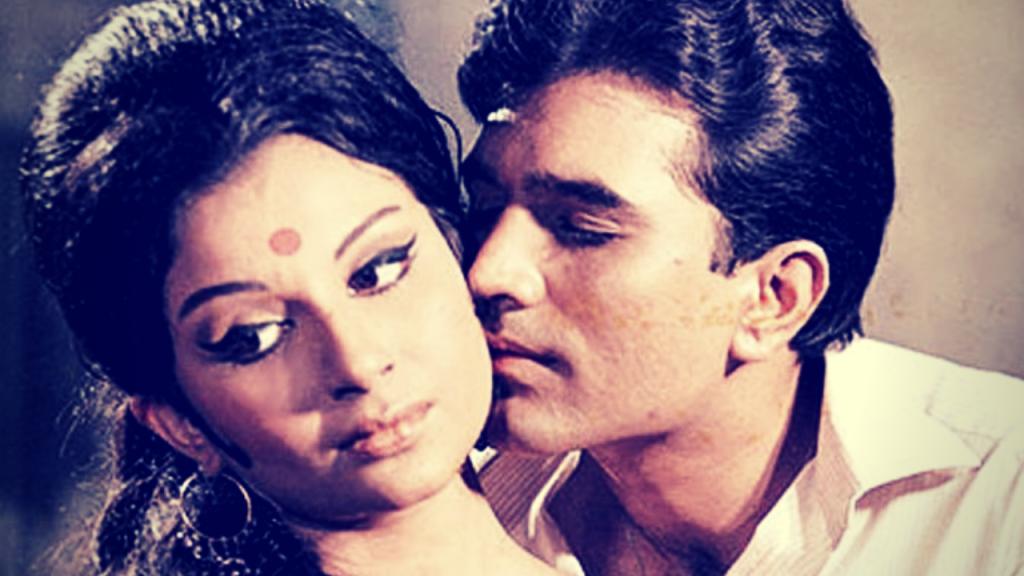 A film narrating the story of an air force officer and a doctor's daughter, who fall in love and get married, while one day, all of a sudden the airforce officer dies, hence leaving behind a pregnant and homeless wife played by Sharmila Tagore, who has by now lost her father as well.
How she gives up on her son and turns into his nanny while he grows up to be an airforce pilot and is later on revealed about the truth, is what the movie shows, but to this very day, time and again, every song from this film is sung by Bollywood Music lovers and reality show contestants. Which songs from this film do you love the most? Listen to them on the GaanaPehchaana app.
Anand (1971)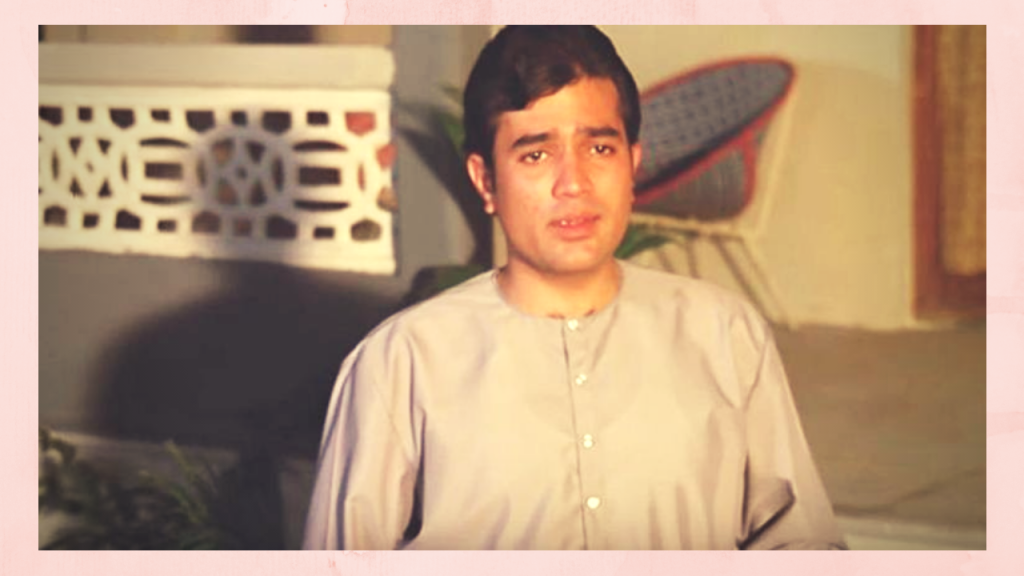 Co-written and directed by Hrishikesh Mukherjee, 'Anand' is remembered as a film about a lively, chirpy, motivating, positive and happy man called Anand, who is suffering from cancer. Anand is played by Rajesh Khanna. The music for the melodies was composed by Salil Chowdhury, the lyrics penned down by Gulzar and Yogesh whereas Mukesh, Manna Dey and Lata Mangeshkar brought life to these melodies with their heart lifting singing. Each of these songs is more precious than the other.
Abhimaan (1973)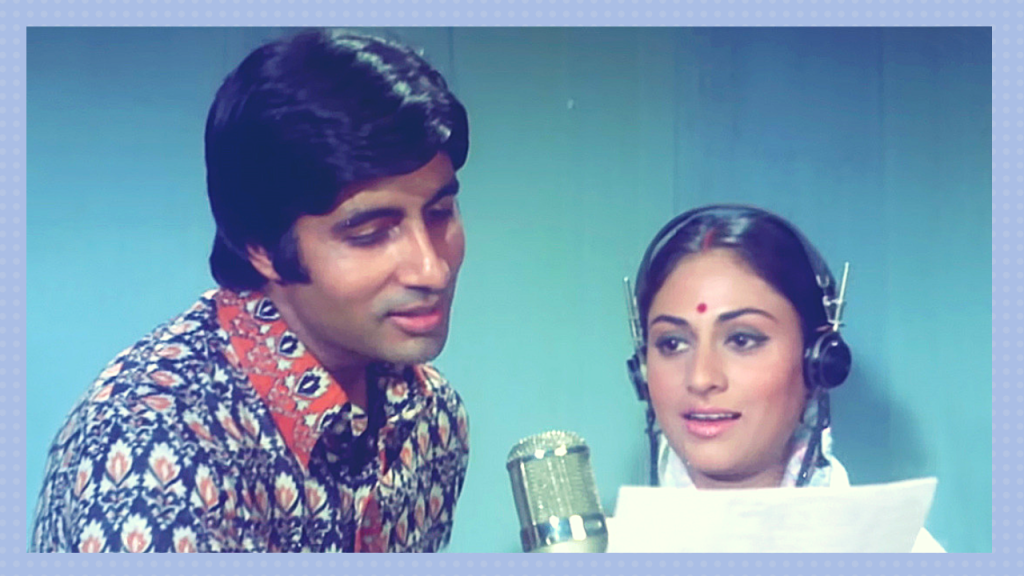 'Abhimaan', a groundbreaking musical drama film, starring the sought after pair, Amitabh Bachchan and Jaya Bachchan, was directed by the greatest Bollywood film director, Hrishikesh Mukherjee. The story is that of a professional singer, whose career is reaching its heights. He doesn't intend to get married until he meets Uma played by Jaya Bhaduri, a sweet village girl who also sings. Subir falls in love with Uma and marries her. He returns to Mumbai with his new bride. Subir continues his sojourn as a singer and also fosters Uma's singing career. His career falters, just as Uma's singing career begins to thrive. What happens next is a big secret.
The songs composed by Sachin Dev Burman, written by Majrooh Sultanpuri and sung by the likes of Lata Mangeshkar, Kishore Kumar and Mohammad Rafi are all very special. S.D Burman borrowed the 'Tere Mere Milan Ki Ye Raina' song composition from a song of Tagore.
Kuch Kuch Hota Hai (1998)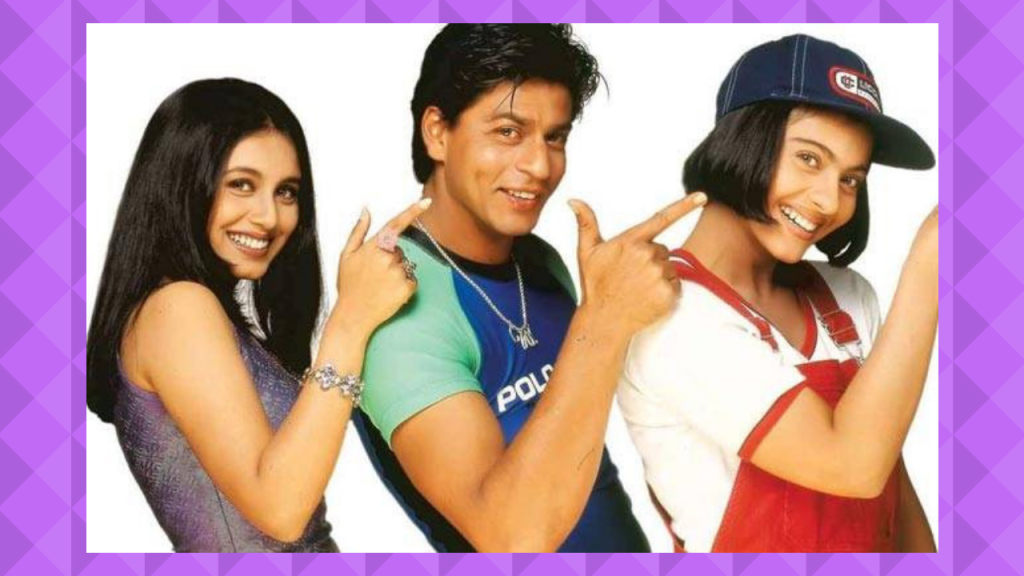 'Kuch Kuch Hota Hai', starring the then 'Aati Kya Khandala' star Rani Mukherjee, Shahrukh Khan and the Tomboyish Anjali played by Kajol who transforms into a demure, gorgeous diva will make your heart melt. The movie begins with Shahrukh at his wife Tina's funeral, later their daughter Anjali discovers letters written by Tina about their friend Anjali and how Shahrukh as Rahul Khanna bumps into his college mate Anjali, later sparks get ignited between them and that is another story.
The music album for 'Kuch Kuch Hota Hai' became the best selling album of the year. The songs were composed by Jatin-Lalit and penned by Sameer. The album was released by the Sony Music Label in August 1998.
Hum Dil De Chuke Sanam (1999)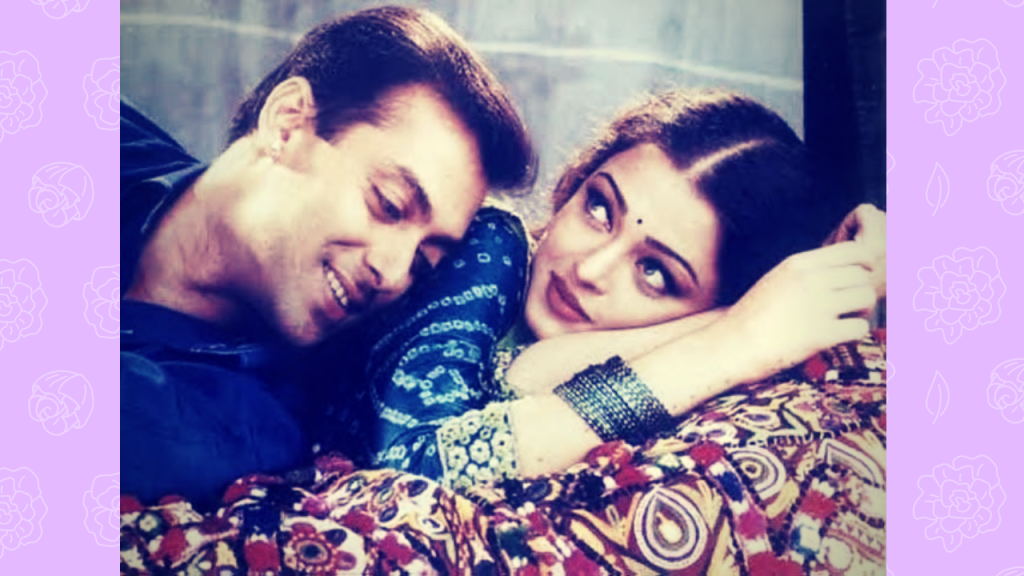 'Hum Dil De Chuke Sanam' is one of the most memorable romantic drama films of the last century. Even though the film was directed by Sanjay Leela Bhansali, he isn't the one to compose the songs for this film as he usually does for most of his movies. The music was composed by Ismail Darbar with lyrics by Mehboob and sung by Kavita Krishnamurthy, Alka Yagnik, Kumar Sanu, Udit Narayan, Hariharan, Vinod Rathod, Sultan Khan, Shankar Mahadevan, KK.
It received nine Filmfare Award nominations in the music and singing categories and produced some winners as well. The soundtrack is a profound combination of all kinds of music, from classical to pop and jazz. This soundtrack has withstood the test of time and we can never stop falling in love with it over and over again, can you?
Lagaan (2001)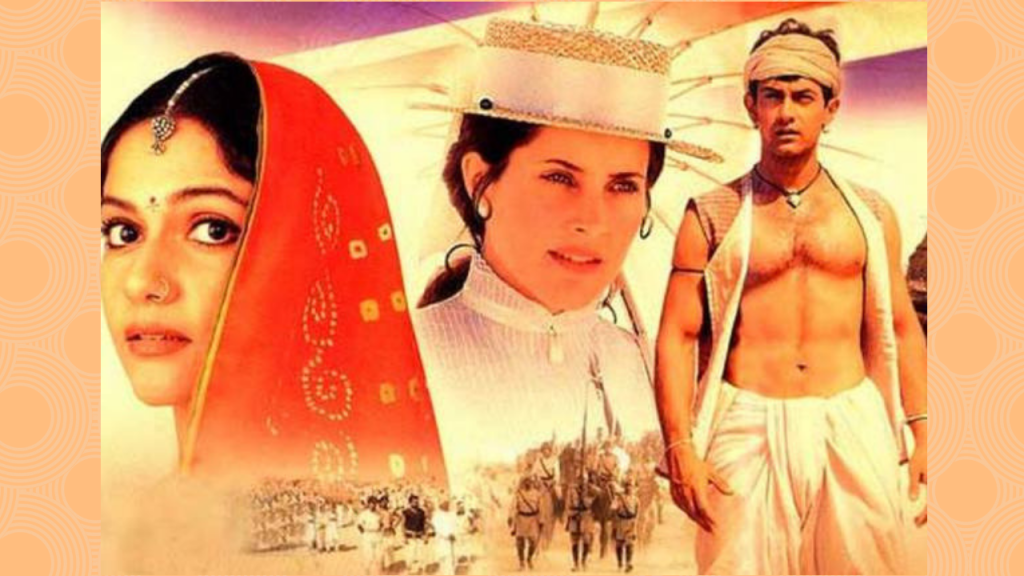 The 'Lagaan' movie and its soundtrack were the most hyped and loved film and soundtrack back in the early 2000's. The spectacular movie directed by the legendary Ashutosh Gowariker stole millions of hearts around the world. The beautiful story about the game of cricket in the colonial era made us learn a lot about that time and how the Brits imposed taxes on the poor villagers.
This movie gave us an exhilarating rain song, a song connected to our soil, an old style ched-chad song etc. You get to hear almost every variety. A.R Rahman was the composer and Javed Akhtar was the lyricist for these tracks. Top rated singers like Udit Narayan, Alka Yagnik, Lata Mangeshkar, Shaan, Shankar Mahadevan and Kishori Gowariker spill the magic with their mesmerising singing.
Jab We Met (2007)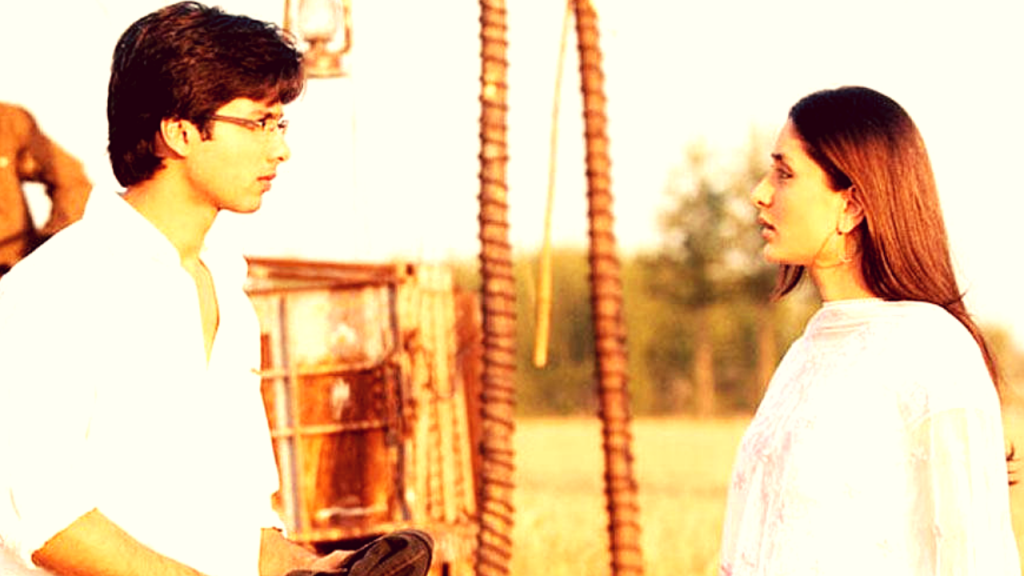 Did you guys know that according to the Indian trade website Box Office India, with around 19,00,000 units sold,'Jab We Met's' soundtrack album was the year's second highest-selling, with around 1900,000 units sold. Pritam Chakraborty's compositions were marvellous and people considered them to be his best after the 'Life In A Metro' songs. Irshad Kamil was excellently creative with the lyrics and the singers Mika Singh, Mohit Chauhan, Shreya Ghoshal, Sonu Nigam, Shaan, Javed Ali, Antara Mitra all did a brilliant job.
'Jab We Met' is by far one of the most popular romantic movies in Bollywood. The film helped bring Shahid Kapoor and Kareena Kapoor's careers to a whole new level.
Ae Dil Hai Mushkil (2016)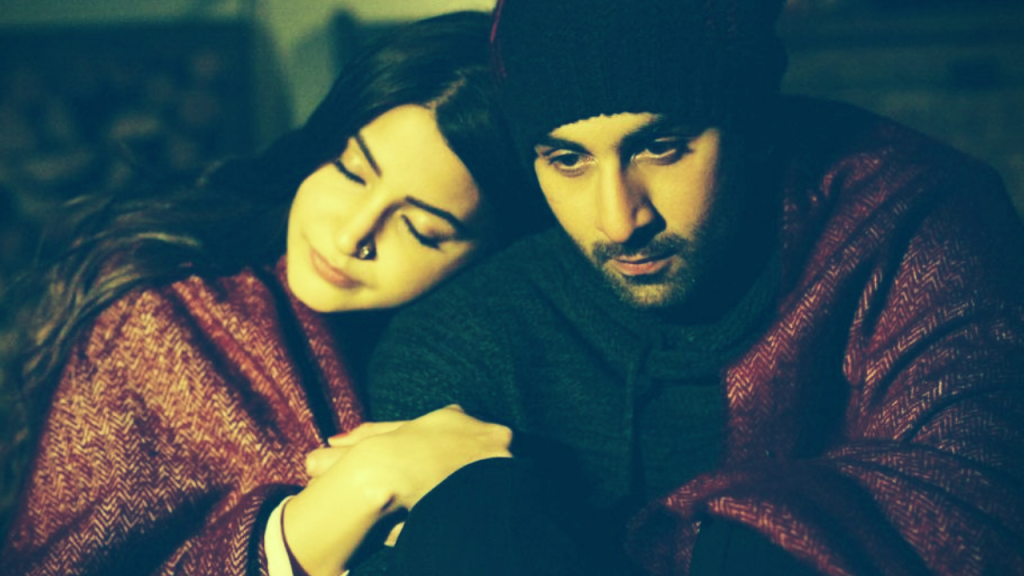 This film received mixed reviews, even though Ranbir Kapoor, Aishwarya Rai and Anushka Sharma played their complicated roles really well. Pritam received the Best Music Director distinction at the 62nd Filmfare Awards, while Arijit Singh won the "Best Playback Singer Award" for the title song of the film and Amitabh Bhattacharya won Best Lyricist" Award for "Channa Mereya". The songs are in sync to the theme of the film.
Soulful chartbusters to Electrifying dance numbers, this album has it all. Hits like 'Ae Dil Hai Mushkil' (Title Track), 'Bulleya', 'The Breakup Song' and 'Channa Mereya', have gripped the audiences like never before. Which one do you like the most?
Aah, what beautiful songs and how soothing melodies! Each of these films will be remembered for generations, but its the songs from these films that actually left a lasting impact on the audience. Enjoy your favourite songs from the above-mentioned films on  https://goo.gl/3AzqAD, to read the blogs and reviews click on Blog/Review. To play your favourite Bollywood Musical games set in the pattern of Bollywood song quizzes check out the new version of the app https://goo.gl/Qyhuof. Don't forget to let us know about your most favourite melody in the comments.