The most expensive film industry in the world is Bollywood and its lifeline is its music. The choice of music has changed with time, but the dedication of the filmmakers towards creating the best music albums and videos for their films has always remained the same.
At times, the films might flop but the music albums become sensational hits. The entire process of shooting for Bollywood songs is a costly affair. The props, the cast and crew, the set, costumes, makeup, dancing professionals, teachers and playback singers add up to the expenses. Many of the crew members are from other countries. Not just the monetary expense, but the hard work behind it is also very tiring.
In today's Gaana Pehchaana blog, we'll read about some unbelievably expensive Bollywood songs of all time.
Ghar Aya Mera Pardesi (1951)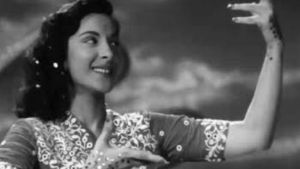 Source: https://cutt.ly/2xjMKXC
Music: Jaikishan Dayabhai Panchal, Shankar Singh Raghuvanshi
Lyrics: Shailendra
Singer: Lata Mangeshkar
Movie: Awaara
Awaara became an overnight sensation around the world, especially in South Asia, Soviet Union, East Asia, Africa, Middle East and Eastern Europe. More than 2 million tickets were sold for it abroad, including 1 million in China and 1 million in the Soviet Union.The entire soundtrack was listed on number 3 out of the 100 best Bollywood Soundtracks by Planet Bollywood.
The video is like a magical game for the eyes. The audio visual effects are too advanced for the1950's. It is said that this was the costliest song in the film and was as costly as the movie. A heavenly atmosphere has been created and Raj Kapoor as well as Nargis seem to be a part of it. It was so popular that even decades later it would top the radio charts.
Pyar Kiya To Darna Kya (1960)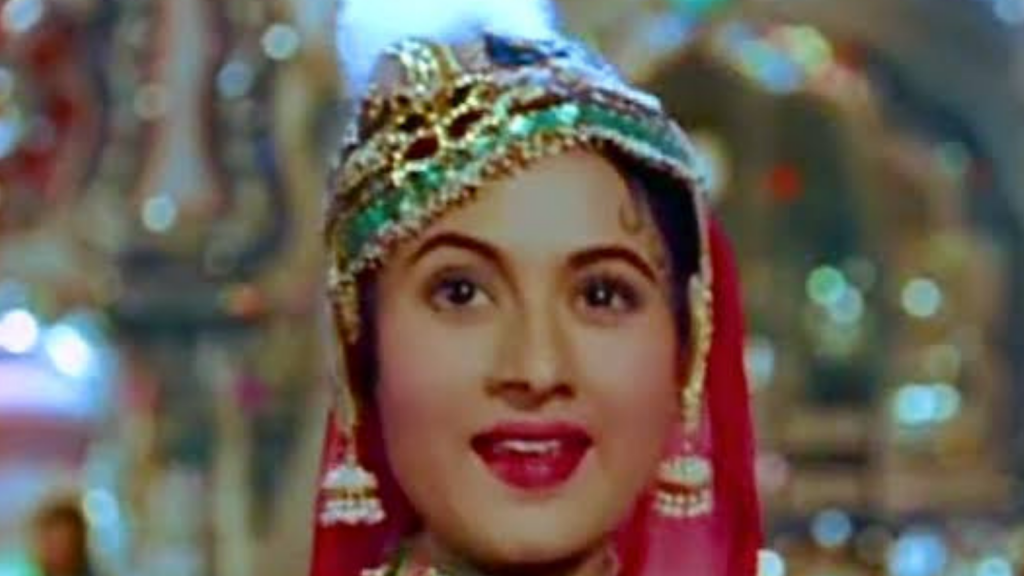 Source: https://cutt.ly/nxpZqry
Music: Naushad
Lyrics: Shakeel Badayuni
Singers: Bade Ghulam Ali Khan, Lata Mangeshkar, Chorus
Movie: Mughal-e-Azam
A historical song etched in the golden history of Bollywood Music "Pyar Kiya To Darna Kya" is known to be the costliest song of all time. In 1960, a whopping amount of around 10 lakh rupees was spent on it.
Naushad is said to have rejected two versions of lyrics by Badayuni before hosting a brainstorming session on his terrace for 2 days, at the end of which a folk song from U.P called "Prem Kiya Kya Chori Kari Hai" popped into his head. It was changed into a ghazal and then recorded.
The sets were created similar to the Sheesh Mahal in Jaipur and even the costumes and make-up were extremely costly. Bade Ali Ghulam has sung Tansen's part and Lata Mangeshkar had to shoot in the studio bathroom because there was no technology for reverberation.
Lag Ja Gale (1964)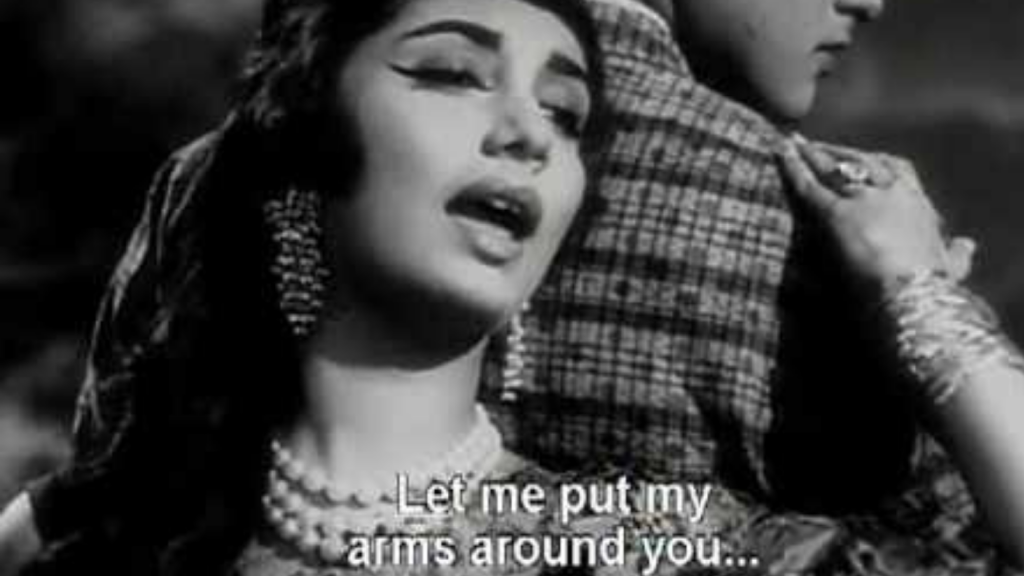 Source: https://cutt.ly/txpZisB
Music: Madan Mohan
Lyrics: Raja Mehndi Ali Khan
Singer: Lata Mangeshkar
Movie: Woh Kaun Thi
There might not be a single Indian who hasn't heard of "Lag Ja Gale". It's about to be 60 years old, but the way it captivates Indian hearts, it is surely a gem of a song. It is worth an infinite amount of money and can make chills run down your spine anytime you listen to it. Shot amidst a barren jungle in the middle of the night, Sadhana and Manoj Kumar's chemistry, as well as the picturisation of the song, are very different. It was quite an expensive song at that time.
Even today, the song is worth a fortune. Earlier, the copyright of old songs would be as cheap as peanuts but recently when Dhulia tried to purchase the copyrights of "Lag Ja Gale" for the sequel of "Sahib Bibi and Ghulam", it cost him a fortune. He had to straightaway pay Rs 30 lakhs out of his pocket. These songs can be reused in the film, but they cannot be incorporated in the form of soundtracks for other music companies. Madan Mohan, Mehndi Ali Khan and Lata Mangeshkar's trio created something that nobody has been able to recreate.
Azeem O Shaan Shahenshaah (2008)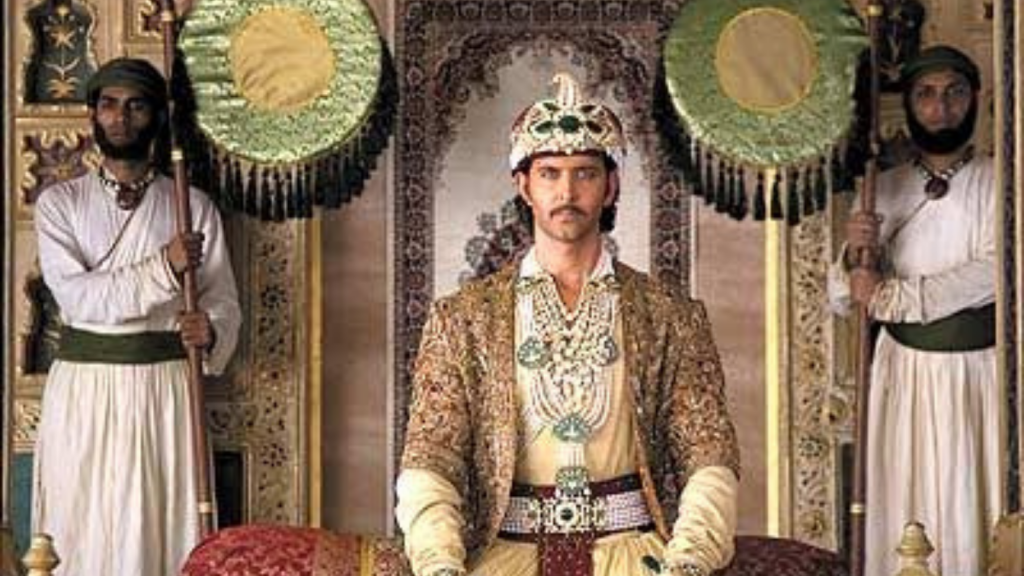 Source: https://cutt.ly/pxpZgmD
Music: A.R Rahman
Lyrics: Javed Akhtar
Singer: Bonnie Chakraborty, Mohd Aslam
Movie: Jodhaa Akbar
"Azeem O Shaan Shahenshaah" was shot over a tiring period of 15 days. This melody has lots of interesting stories revolving around it, just like "Pyar Kiya Toh Darna Kya". A budget of about 2.5 crores was spent solely for this song in the movie.
It is said to have been choreographed by Prakash. Twelve assistant choreographers trained 400 dancers and there was an unbelievable number of 2000 extra crew members acting as the loyal citizens of Agra. Many of the dance steps were borrowed from old cult films like Guide and Ganga Jamuna.
Hrithik looked no different from the actual Mughal emperor Akbar. Rahman's composition seems to come straight from Mughal history. The music is so brilliant! Javed Akhtar's lyrics glorifies Mughal emperor Akbar and Bonnie Chakraborty as well as Mohd Aslam's alluring voices seem to paint pictures from emperor Akbar's Diwan-e-Aam.
Malang (2013)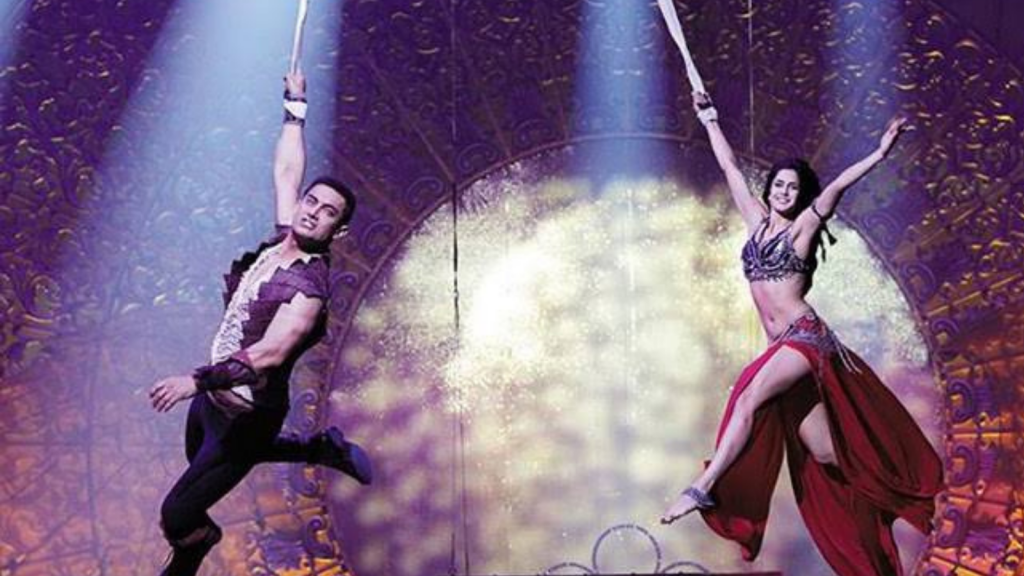 Source: https://cutt.ly/gxpZmGI
Music: Pritam
Lyrics: Sameer Anjaan
Singer: Shilpa Rao, Siddharth Mahadevan
Movie: Dhoom 3
Did you watch the Malang Music video? Dhoom 3 might not have been of any interest to many but it was a Blockbuster Hit. The song video is a feast for the eyes. It feels like you are sitting in your school theatre watching a show. The visual effects appear to be straight out of a 7D movie.
Amir Khan had to spin 60 times in a minute for the song which is a very big deal. Even Katrina could be seen spinning at high speed like a live firework. There were 200 gymnasts brought in from America to Mumbai. Their terrific gymnastics will blow your mind away. Can you guess how many days it took to shoot it? It took around 20 days which is too long compared to any normal Bollywood song.
Saturday Saturday (2014)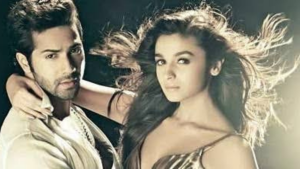 Source: https://cutt.ly/lxpZSHq
Music: Sharib Toshi, Badshah, Titans
Lyrics: Badshah
Singer: Indeep Bakshi
Movie: Humpty Sharma Ki Dulhania
Karan Johar spent Rs 3 crores behind this song from "Humpty Sharma Ki Dulhania" starring Alia Bhat and Varun Dhawan. A super expensive track from Bollywood, "Saturday Saturday" has become the most popular Party Anthems in India.
After it's an initial release, Indeep Bakshi could be heard performing it at various occasions like college fests and all. It would be so much fun to watch him perform "Saturday Saturday"! The glitz, glamour, light effects, props, foreign crew and special effects lighting up an entire stadium is worth all the bucks. The best part is that it is not just played on Saturdays, even night clubs and discs play it every day including Saturday. Badshah's the rock star with his composition and lyrics. Sharib Toshi and Titans were a great help to him with the composition.
Gerua (2015)
Source: https://cutt.ly/LxpZC0k
Music: Pritam
Lyrics: Amitabh Bhattacharya 
Singers: Arijit Singh, Antara Mitra
Movie: Dilwale
This one undoubtedly has to be the costliest song ever shot in Bollywood. Shahrukh and Kajol can be seen romancing at some of the most jaw-dropping locations in Iceland. The locales look so surreal that they seem like they have been created using VFX effects but they are NATURAL.
You'll feel that each of the shooting locales has popped out of an ancient fairytale from some remote corner of the world. The first one is the abandoned plane on the black sandy beach. The rainbow waterfall in the south of Iceland is known as the Skógafoss waterfall. Shahrukh and Kajol looked mesmerising in front of this waterfall. You might have heard of the legendary tale in which you find a pot of gold at the end of the rainbow. This rainbow looks just like that. The other exotic places are the Reynisdrangar rocks, where Game of Thrones Season 7 was shot, the Seljalandsfoss waterfall, also known as the curtain waterfalls, Stokksnes, the place where you can walk on water and the
Jökulsárlón glacier lagoon covered with small glaciers in a stunning shade of blue.
Good Songs and Music Videos are always precious. The money spent on these songs gave great results. All the magic that you can hear and watch is worth lots of bucks, but, it's not just the money that makes them expensive. The passion and dedication with which they were created are more expensive than anything else. To know more such stories about Bollywood Music and catch up on Music trivia, subscribe to the Gaana Pehchaana blog. Install the Gaana Pehchaana app from PlayStore or AppStore for Bollywood Musical Games and Live Gaming sessions!