Qawwali is no more limited to holy spaces or religious gatherings, it has spread its wings everywhere. Most of us love listening to filmi Qawwalis. It has grown as the music of love and selflessness and gathers people of all communities.
At the end of the day, the passionate wordplay with divine music called Qawwali is about spreading love and joy. If you are keen on listening to qawwalis or singing qawwalis, do browse through our blog and read about the best Bollywood Qawwalis of all time.
Teri Mehfil Mein Qismat (1960)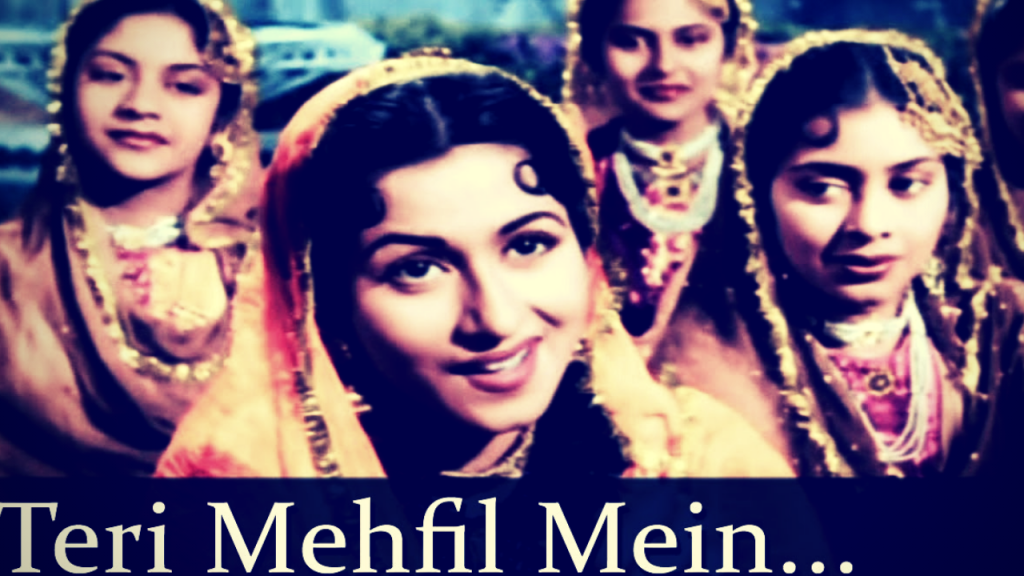 Music: Naushad
Lyrics: Shakeel Badayuni
Singers: Lata Mangeshkar, Shamshad Begum
Movie: Mughal-E-Azam
'Teri Mehfil Mein' is one of the most well-known Qawwali to have been witnessed in Bollywood. Lata Mangeshkar and Shamshad Begum are seen to engage in a sweet war of words.  Naushad's music is timeless and eternal. Enjoy this track on the GaanaPehchaana App.
Sharma Ke Agar Yun Pardanashi (1963)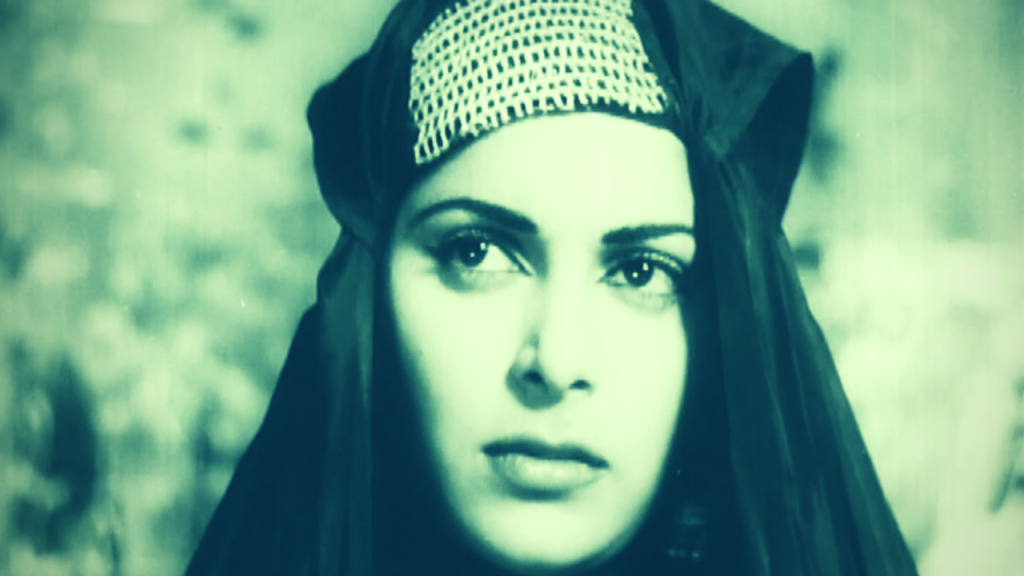 Music: Ravi
Lyrics: Shakeel Badayuni
Singers: Asha Bhosle, Shamshad Begum
Movie: Chaudhvin Ka Chand
Remember the drop-dead gorgeous Waheeda Rehman in 'Chaudhvin Ka Chand'? It's not just the song 'Chaudhvin Ka Chand' that is remembered, but the fun Qawwali, 'Sharma Ke Agar Yun Pardanashi', sung by Asha Bhosle and the versatile singer Shamshad Begum is remembered and sung even today. This track can light up any Qawwali Gathering.
Nigahein Milane Ko Jee Chahta Hai (1963)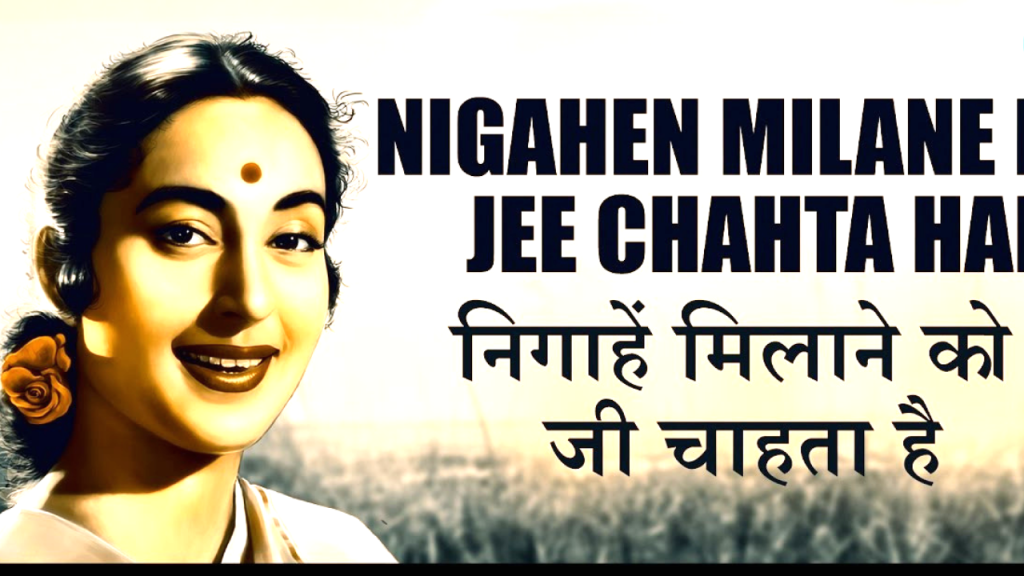 Music: Roshan
Lyrics: Sahir Ludhianvi
Singers: Asha Bhosle
Movie: Dil Hi Toh Hai
A glamourous Nutan playing the role of Jamila Banu who returns from abroad is seen singing this heart touching Qawwali with her gang of girls. Roshan's composition, Ludhianvi's lyrics and Asha Bhosle's beautiful singing is sure to make you revel in the glories of Qawwali Music.
Parda Hai Parda (1977)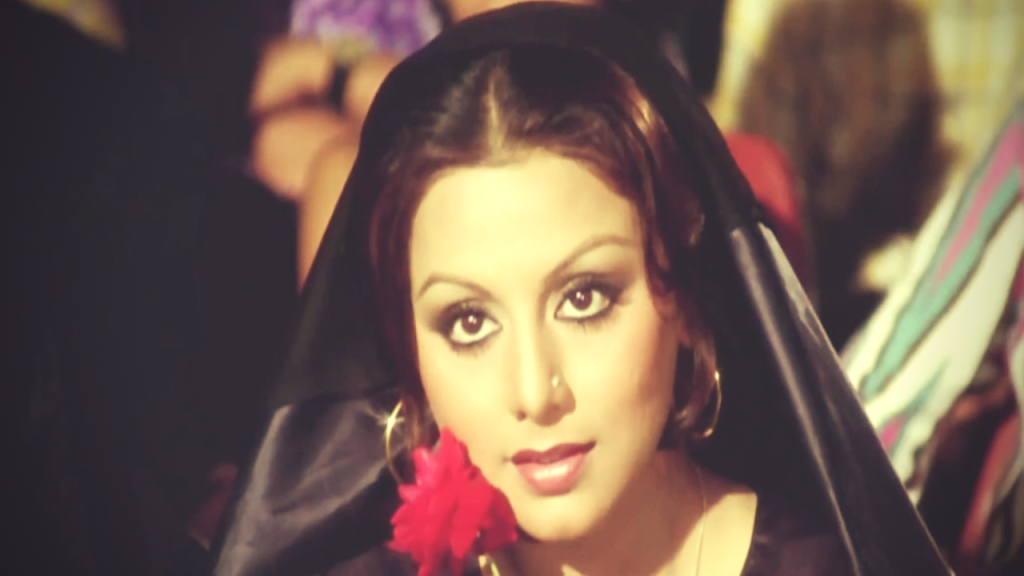 Music: Laxmikant- Pyarelal
Lyrics: Anand Bakshi
Singers: Mohammed Rafi Kishore Kumar
Movie: Amar, Akbar, Antony
'Parda Hai Parda, Parade Ke Pichhe Pardaanashin Hai' is a cult Qawwali song from the 1977 Bollywood film, 'Amar, Akbar Antony', performed by 2 of the greatest playback singers of our times, Mohammed Rafi and Kishore Kumar. Laxmikant and Pyarelal were awarded the Filmfare Best Music Director Award in the year 1977 for this song. This song also helped Mohammed Rafi get nominated as the best playback singer. How many of you are big fans of this track?
Tumse Milke Dil Ka Jo Haal (2004)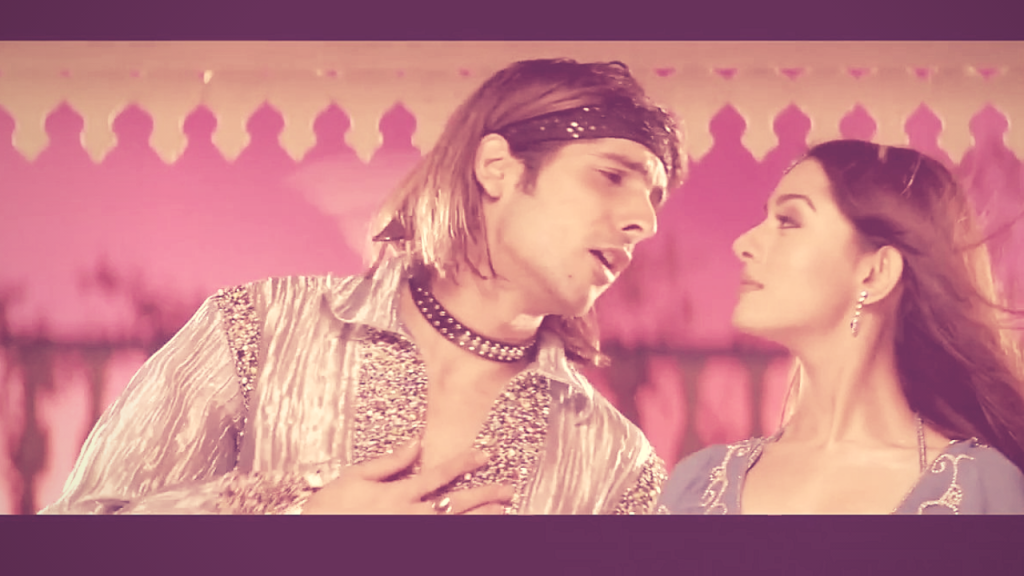 Music: Anu Malik
Lyrics: Javed Akhtar
Singers: Sonu Nigam, Aftab Sabri, Hashim Sabri
Movie: Main Hoon Na
'Tumse Milke Dil Ka Jo Haal', is an entirely modernised version of Qawwali from the epic movie, 'Main Hoon Na'. Anu Malik, Javed Akhtar, Sonu Nigam, Aftab Sabri and Hashim Sabri have done a wonderful job. The way this song was shot with all the colourful backgrounds, the colour coordinated costumes, the spectacular, gorgeous props makes it more attractive than any other qawwali song in Bollywood.
Khwaja Mere Khwaja (2008)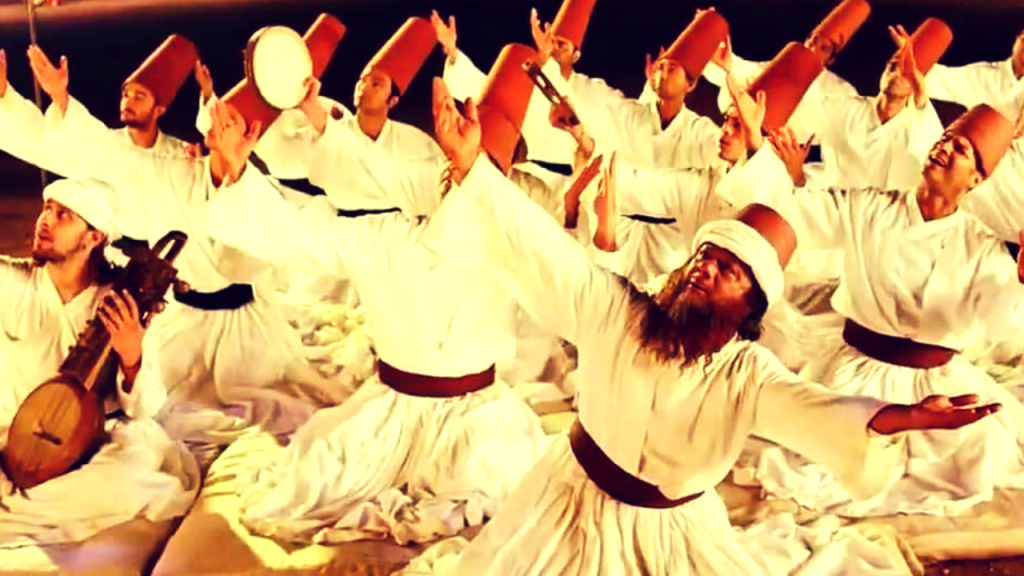 Music: A.R Rahman
Lyrics: Javed Akhtar
Singers: A.R Rahman
Movie: Jodha Akbar
A mesmerising composition by Rahman, "Khwaja Mere Khwaja" is the ultimate example of a Sufi Qawwali song. The godly saint being referred to in this song is Moinuddin Chisti also known as the benefactor of the poor. This exquisitely ethereal Sufi is simply class apart. It will get you completely immersed in its classic melody.
Dama Dam Mast Kalandar (2013)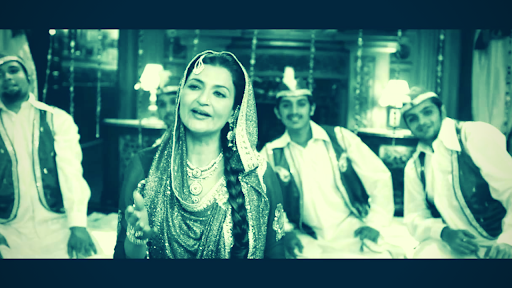 Music: Mikey Mccleary
Lyrics: Bulleh Shah
Singers: Rekha Bharadwaj
Movie: David
A modern version of the original spiritual Qawwali adapted from a prayer by Amir Khusrow and modified by Bulleh Shah. The latest version was composed by Pakistani composer Master Ashiq Hussain. The track includes a reference to the town of Sehwan, which is home to the Shrine of Lal Shahbaz Qalandar. This version of the song from the movie David has been modernised and certain fusion bits have been added to it. Rekha Bharadwaj, the noted singer has done a wonderful job with the singing. She sings better than most of the singers who have attempted this song.
Bhar Do Jholi Meri (2016)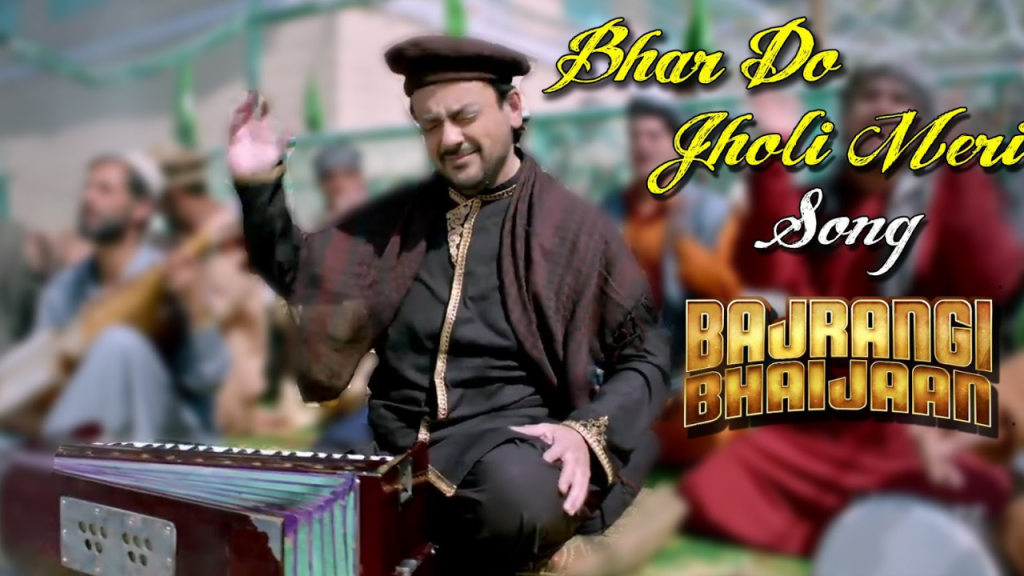 Music: Pritam
Lyrics: Kausar Munir
Singers: Adnan Sami
Movie: Bajrangi Bhaijaan
One of the best modern qawwalis that you must have heard, 'Bhar Do Jholi Meri' in Adnan Sami's attractive voice from the 2016 film, 'Bajrangi Bhaijaan' will melt your heart like butter. It's a very special composition by Pritam. The moment you begin to listen to it, you just won't be able to stop replaying it again and again.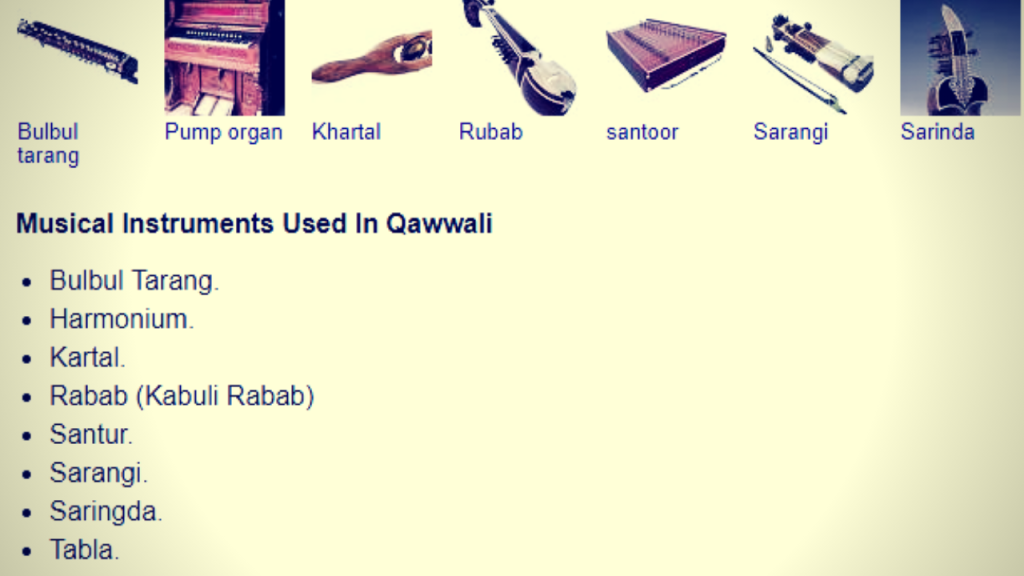 Qawwalis are great fun. A Sufi musical tradition, qawwali's have travelled through time and seen significant changes in terms of space and structure. As Sufism slowly spread through India, imbibing its local flavours, languages, customs and cultural practices, qawwali too has undergone a variety of changes. One can find Marathi, Dakhini and Bangla qawwali adding to the already existing repertoire of Indic qawwali performances.
Enjoy the above-mentioned songs on  https://goo.gl/3AzqAD, to read the blogs and reviews click on Blog/Review. To play your favourite Bollywood Musical games set in the pattern of Bollywood song quizzes check out the new version of the app https://goo.gl/Qyhuof. Don't forget to let us know about your most favourite melody in the comments.