The fan base for romantic Bollywood songs, especially the ones from the 60s has not changed over the decades. There is something about these songs that have the power to change your mood and make you feel good anytime you listen to them. Have you ever wondered what that something is? Even now, in 2021, amidst the pandemic and all other problems, these hit romance numbers are being heard and watched by millions of Hindi Film Music fans from around the world.
Those who belong to the early decades still enjoy the heart melting melodies from the 60's and even our generation is fond of them or have at least heard them. That's the magic of the oldies. They were such big hits that their charm doesn't fade away even after 21 years. We never know whether the same will be the case with the romantic songs of today or not because classics are irreplaceable.
Check out this Gaana Pehchaana blog to find out how you can still relate to the 60's romance numbers in today's time?
TMK-373- A New Game For The Biggest 60's Music Fans
Before you begin enjoying the blog, we'll tell you guys about a fun Teen Maar Khan game called "TMK 373- Romance in the 60s". The game is entirely based on Bollywood love songs from the 1960's.
Install the all-time favourite Bollywood musical gaming app on your Android or iOS device to start enjoying the game. If you and your friends or family members are fond of listening to songs from that decade, it will be really easy for you to make the guesses.
Chaudhvin Ka Chaand Ho (1960)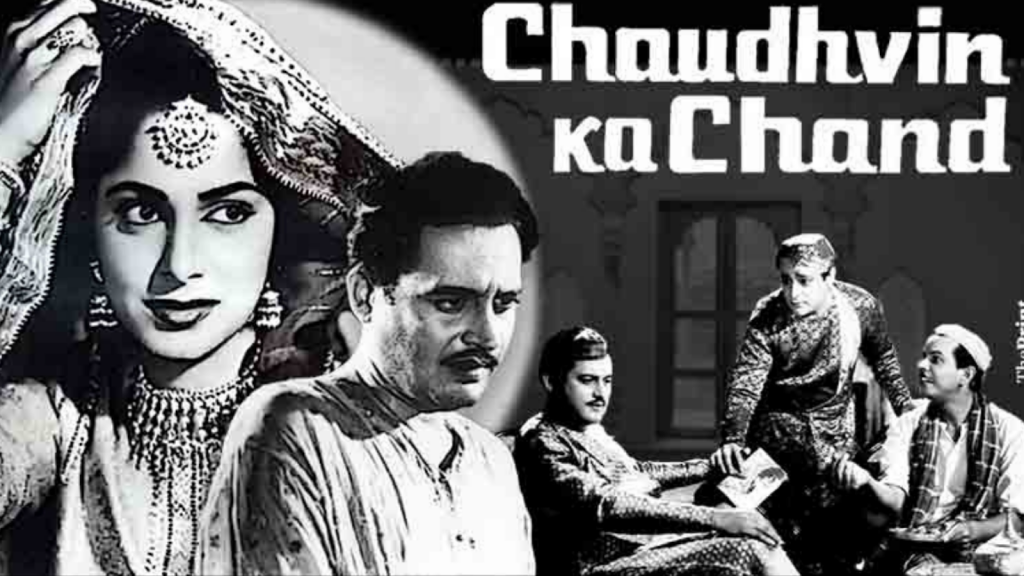 Source: https://bit.ly/3gxFZyb
Music: Ravi
Lyrics: Shakeel Badayuni
Singer: Mohammad Rafi
Movie: Chaudhvin Ka Chaand
"Chaudhvin Ka Chaand Ho" is an immortal romantic classic that can not be bound by time. It is still as popular as it was all those years back. The term Chaudhvin Ka Chaand is metaphorical. The plain and simple way in which it has been picturised is something typical of the 60s, but the deep meaning that it holds still resonates with today's music lovers.
  It's based on Raag Pahadi. Shakeel Badayuni's lyrics make it sound like a ghazal. Ravi's music and Rafi's singing come straight from the heart and can make anybody fall in love with the song.
Na Tum Hamein Jaano (1962)
Source: https://bit.ly/3cCWmIy
Music: Hemant Kumar
Lyrics: Majrooh Sultanpuri
Singers: Hemant Kumar, Suman Kalyanpur
Movie: Baat Ek Raat Ki
The situation of this song is relatable even now. It's all about a man and a woman who don't know each other. Their circumstances make them meet and they feel as if they have known each other since ages. The woman is trapped by the villain because of her innocence and the man gets to the bottom of her problem to save her.
 The story and this song particularly strike a chord with the people even in 2021, but Hemant Kumar's timeless composition, Sultanpuri's simple lyrics and the beautiful singing provide the real flavour of the 60's.
Din Dhal Jaaye (1965)
Source: https://bit.ly/3xezc32
Music: S.D Burman
Lyrics: Shailendra
Singer: Mohammad Rafi
Movie: Guide
It was originally recorded by Rafi as "Hum Hi Mein Thi Na Koi Baat, Yaad Na Tumko Aa Sake, Tumne Hume Bhula Diya, Hum Na Tumko Bhula Sake" and later changed to "Din Dhal Jaaye". Dev Anand is shown as a heart broken alcoholic. These days it's hard to come across songs with heartbroken alcoholics as alcoholics are portrayed to be bold and independent. They don't drink to express sadness, but to celebrate life. The theme of this song is evergreen but it has been represented in 1960s style.
S.D Burman, Shailendra and Mohammad Rafi's hard work ended up in making the song attain cult status. Planet Bollywood listed it on the top of their 100 greatest Bollywood soundtracks.
Pukarta Chala Hoon Main (1965)
Source: https://bit.ly/3iDSz1A
Music: O.P Nayyar
Lyrics: Majrooh Sultanpuri
Singers: Mohammad Rafi
Movie: Mere Sanam
Biswajeet, the lovestruck man in the film, is out on a ride in his open top car and he just cannot stay calm, as his lead heroine, Asha Parekh rides on a bicycle in front of him. O.P Nayyar created music that sounds fresh anytime, in any decade.
There are plenty of songs of this kind in Bollywood even now, even the lyrics are appropriate for a romantic song set in 2021, it's just that we don't have a legend like Rafi anymore. This track is here to stay for many more decades to come.
Aye Meri Zohrajabeen (1965)
Source: https://bit.ly/3cCWHLk
Music: Abdul Ghafoor Breshna, Ravi
Lyrics: Sahir Ludhianvi
Singers: Prabodh Chandra Dey (Manna Dey)
Movie: Waqt
Qawwali love songs like "Aye Meri Zohrajabeen" are common till today. They are dedicated to a divine power or to a loved one. There is not a single Indian who hasn't heard of "Aye Meri Zohrajabeen". This is why Manna Dey is hailed as the god of Bollywood Music. The lyrics by Ludhianvi are written from a husband's point of view dedicated to his wife. The music by Afghan composer Abdul Ghafoor Breshna and Ravi have the amazing elements of pure qawwali intertwined really beautifully.
Aji Rooth Kar Ab Kahan Jaiyega (1965)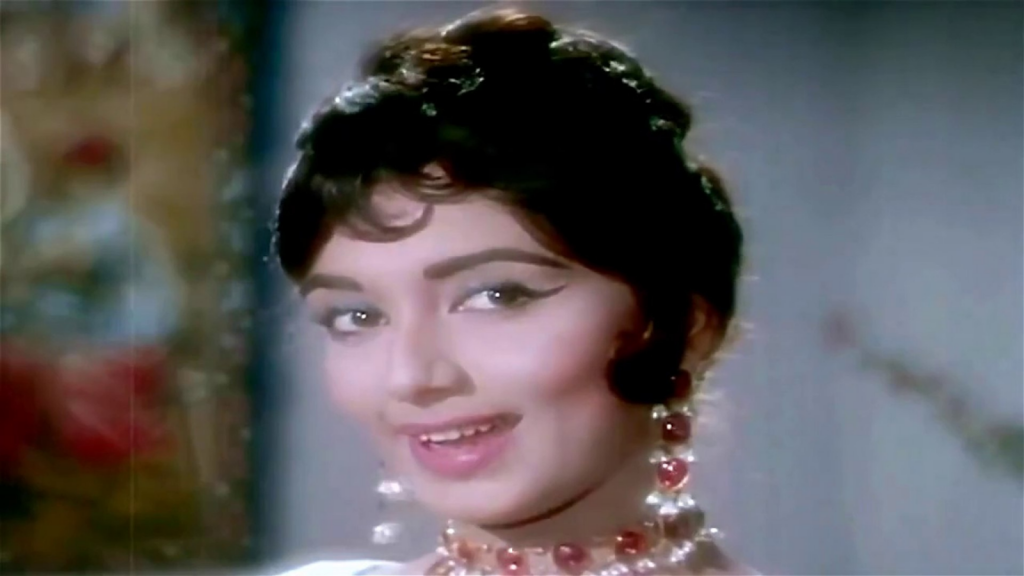 Source: https://bit.ly/3iDvlbB
Music: Shankar- Jaikishan
Lyrics: Hasrat Jaipuri
Singer: Lata Mangeshkar
Movie: Arzoo
This was the only romantic song in the whole movie soundtrack to have left behind a deep imprint on people's minds. Lata sang it on an extremely high pitch. Youngsters love and admire it because umpteen number of young singers have sung it and posted their versions on YouTube.
Shankar-Jaikishan were awarded with the filmfare, for being the best music directors for the music album. Jaipuri got the filmfare, especially for the lyrics of this song in the entire Arzoo album. If you wish to melt down your better half's anger, you can also dedicate it to them in 2021.
Aao Huzoor Tumko (1968)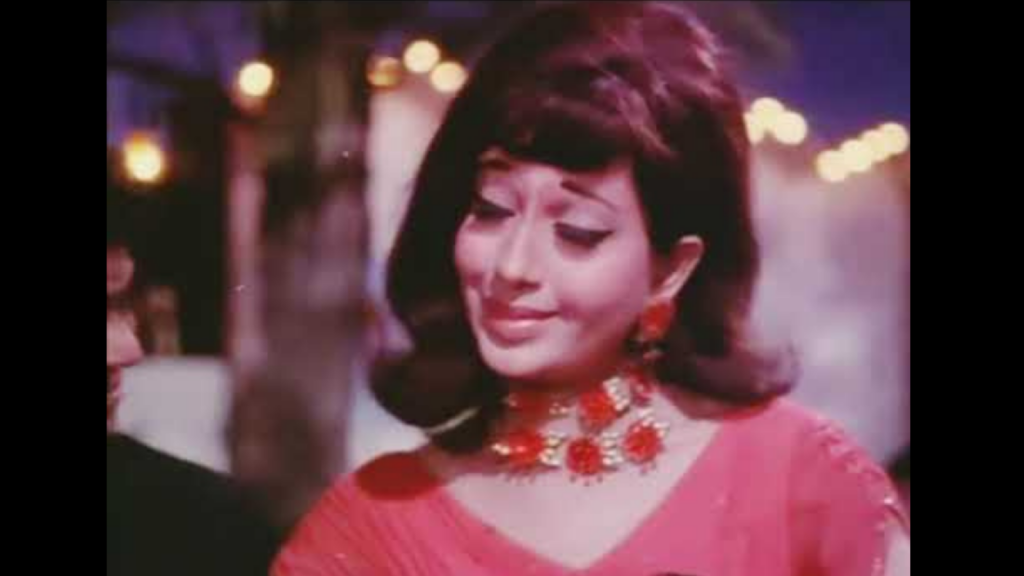 Source: https://bit.ly/3vmWnqy
Music: O.P Nayyar
Lyrics: Noor Devasi
Singer: Asha Bhosle
Movie: Kismat
This song is as popular as the PM of India. Three songs from Kismat gained popularity including this one. Kismat was a family thriller. Even if people don't remember the film, they just can't forget this song. It has been passed down through the generations. There are new age Bollywood singers and music lovers like Jonita Gandhi who have time and again created their versions of it. The thing that will catch your attention is Babita's similarity to Karishma Kapoor, her daughter. At times, you might even get confused.
The amazing composition by O.P Nayyar continues to enthrall people. Hats off to Asha Bhosle for imitating the voice of a drunk woman while singing it.
Kora Kagaz Tha Yeh Man Mera (1969)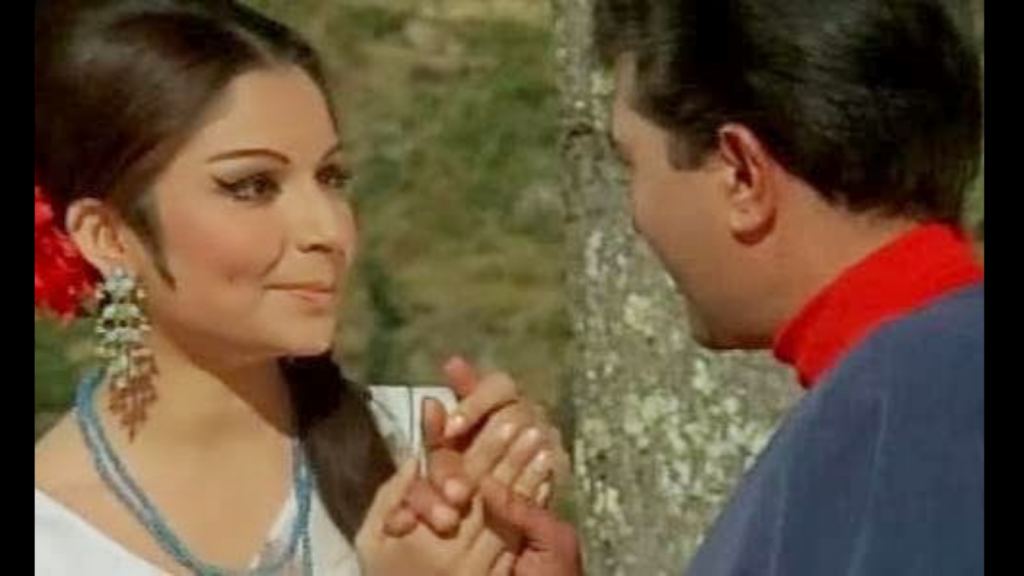 Source: https://bit.ly/3pKTmiw
Music: S.D Burman
Lyrics: Anand Bakshi
Singers: Mahendra Kapoor, Kishore Kumar
Movie: Aradhana
"Kora Kagaz", one of the most loved Kishore Kumar songs would sound great if it was made now. Maybe, we won't get a lyricist like Anand Bakshi to present the feelings and situation in such beautiful words or a S.D Burman to create the evergreen music or maybe it would be difficult to find voices like Mahendra Kapoor and Kishore Kumar, but there is no dearth of talent and a song like this shot amidst the Himalayas with a present day crew, set and advanced technology would appeal youngsters as much as the old song.
If you guys have ears for good music, these songs will make you fall in love with them. Include them in your playlist to have a blast with romantic songs from the past.
Gaana Pehchaana App- An Entertainment Package For Hindi Film Music Lovers
Gaana Pehchaana tries to celebrate the spirit of Hindi Film Music through quizzes, games, blogs and other fun content that entertains and informs avid music lovers like you all. You'll get to know a lot more about the music composers, singers, lyricists, musicians, movies, actors, things happening behind the camera, how the songs are made? etc.
Enjoy the games Teen Maar Khan, Bhagam Bhag, Aur Sunao. Participate in Live Games and enjoy the informative blogs published on Gaana Pehchaana every Friday. It's a complete package for music lovers that will keep them entertained and updated.
Play Live, Play Against Others
Another fun thing launched by Gaana Pehchaana is GaanaP Live!  It's a LIVE Game Show in which you can play together with fellow Bollywood Music Fans from around the world. You can get invited to the next GaanaP Live by registering here. Check out these videos on YouTube to learn more about GaanaP Live!
Install the app on Android or iOS to experience the best of Bollywood music, gaming, quizzes, blogs and a lot more.