Album Info
Music: A.R Rahman, Vikram Montrose, Rohan-Rohan
Lyrics: Irshad Kamil, Shekhar Astitwa, Puneet Sharma
Singers: Shashwat Singh, Poorvi Koutish, Shreya Ghoshal, Sukhwinder Singh, Sunidhi Chauhan
Album Released: June 2018
Recently, Ranbir Kapoor has made to the headlines for playing Sanjay Dutt, in the upcoming film "Sanju". People loved watching the trailer and most of us are anxiously waiting for the film to release. The biographical movie, directed by Rajkumar Hirani,
throws light on Sanjay Dutt, coming from a family of cinematic legends, he reaches dizzying heights of success but also battles numerous addictions and other personal demons.
"Sanju" is surely going to be a delightful watch. Gear yourself up for the 29th of June, but before that let's read the music review for the songs from "Sanju".
Ruby Ruby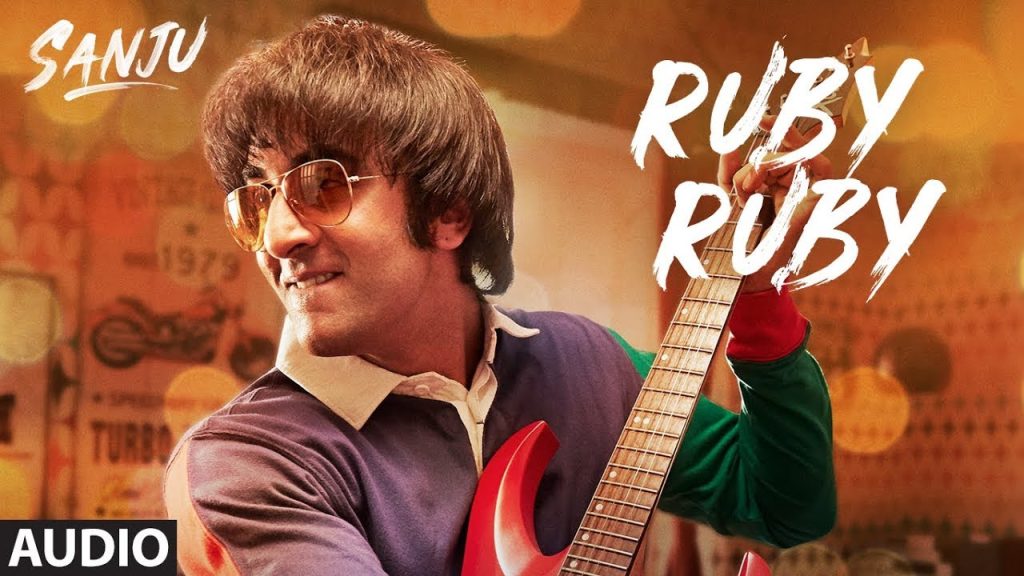 Source: www.youtube.com
A.R Rahman compositions take a little time to get into our veins. This one's a light, peppy number with all the elements of 80's music. The zippy track will instantly change your mood and make you sway to it. The creative lyrics have been penned down by Irshad Kamil. Shashwat Singh and Poorvi Koutish contributed to singing the rhythmic melody. At one point this song sounds like trance music. Try listening to it, if you haven't heard it yet. Rating: 3/5
Kar Har Maidan Fateh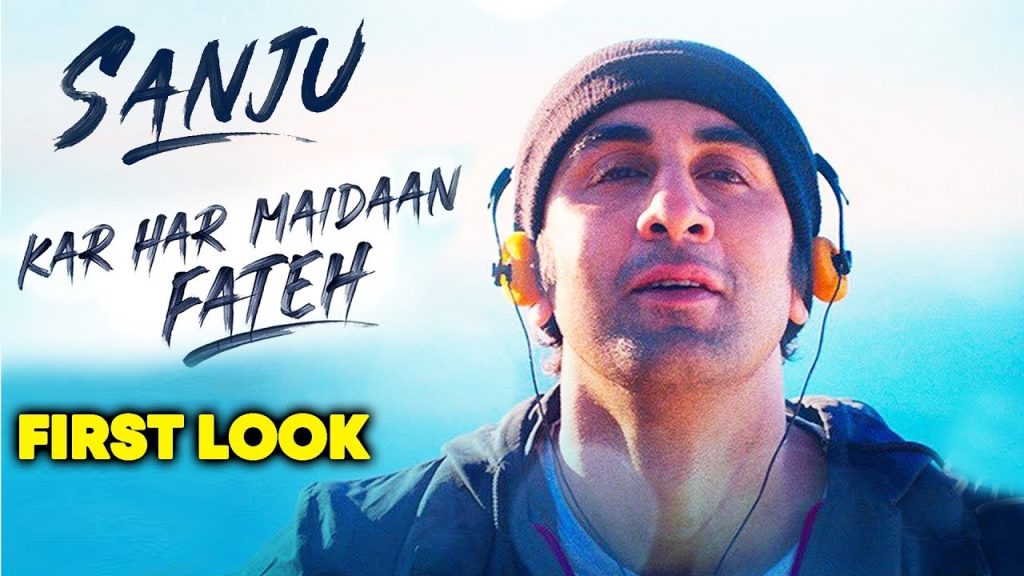 Source: www.youtube.com
"Kar Har Maidan Fateh" is a highly energetic track. It describes Sanju's journey about overcoming the hurdles and challenges in his life. Shreya Ghoshal's voice seems quite unfamiliar and sounds a bit huskier in this song, but Shreya Ghoshal and Sukhwinder Singh have really done a great job with the singing. Vikram Montrose and Shekhar Astitwa shine with their music and lyrics. Rating: 4/5
Main Badhiya Tu Bhi Badhiya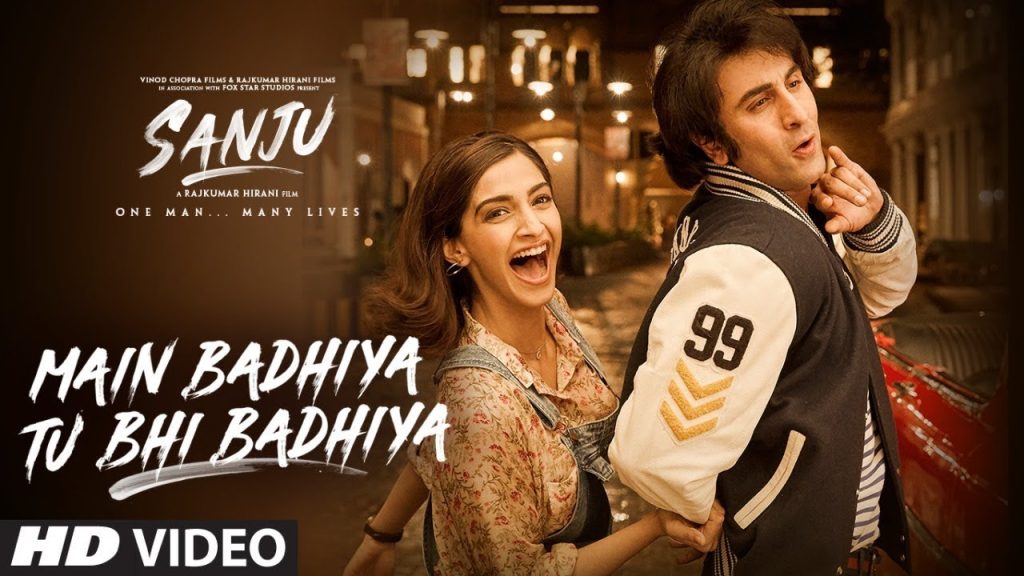 Source: www.youtube.com
"Main Badhiya Tu Bhi Badhiya, Shaadi Kar Le Saanwariya, Phootengi Phir Phuljhadiyan
Badhiya Badhiyaaan" is a fun song bringing into limelight Sanju and his then girlfriend's life in the 1980's. Ranbir playing Sanju is seen lip-syncing quite convincingly to a woman's voice. Sonu Nigam and Sunidhi Chauhan's efforts are appreciable and Sonam Kapoor playing the girlfriend justifies her role really well. Hat's off to Puneet Sharma for the quirky lyrics and Ganesh Acharya for his retro style choreography. Rating: 3/5
The songs from "Sanju" have become the talk of the town. We are loving all the 3 tracks and each song suits a different temperament or taste. The musicians, singers and lyricists have worked really hard to create these amazing tracks. To listen to the songs from "Sanju", visit goo.gl/25rMrF, to play engaging Bollywood Musical Games click Bollywood Musical games or read interesting blogs and reviews on GaanaP!
OUR PICK(S): We choose "Kar Har Maidan Fateh" as our most favourite song from the album.