There has never been a singer in Bollywood other than Talat Mahmood, who's voice has been described as velvety and silky. People say that his songs perfectly describe pain and longing. His singing is at times also said to be the appropriate summation of Shelley's powerful words, "the pleasure that is in sorrow is sweeter than the pleasure of pleasure itself".
Talat Ji made us perceive ghazals in a different light. Whenever we talk of Talat Mahmood, Anil Biswas immediately pops into our head.
Who Moulded Talat Mahmood's Career?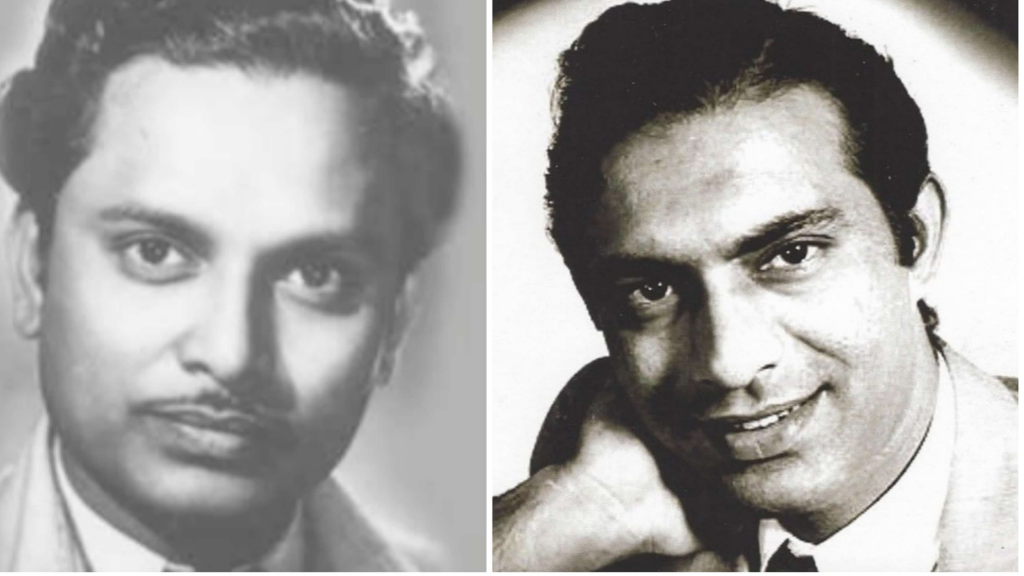 Source: https://bit.ly/3jvKLh2
Anil Biswas, an established music director in the Hindi Film Industry in those days, who moulded the careers of Lata, Kishore and innumerable other prominent singers, was said to have recognised Talat ji's talent. Talat had a quivering voice which he himself did not like. Once when Anil asked him to sing, he tried changing his voice, to which Anil remarked that you don't need to change your voice, your original voice has such an amazing texture that you are sure to reach great heights if you sing in your own voice.
Going Against His Family To Fulfill His Dreams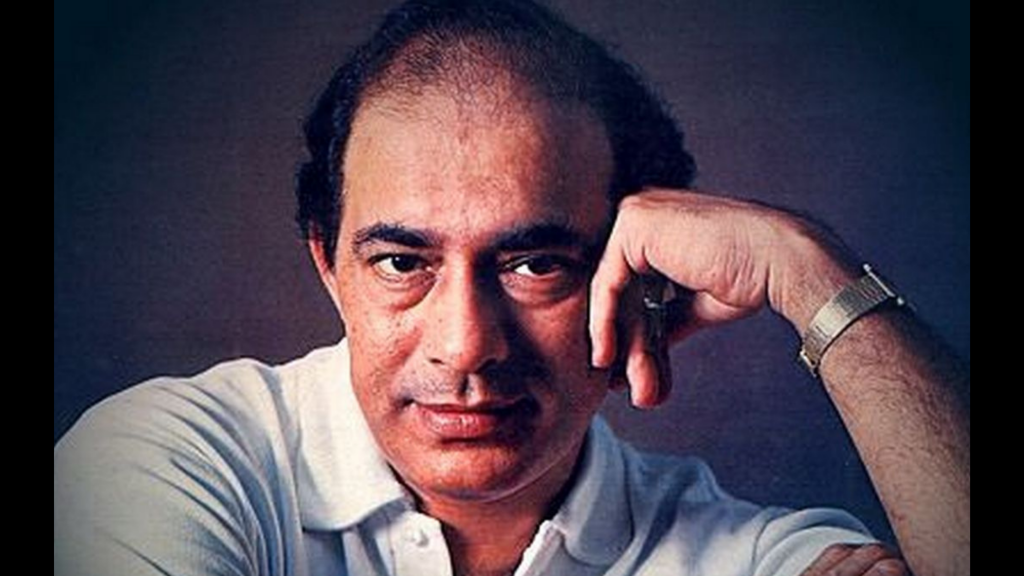 Source: https://bit.ly/37sXX0u
Talat Saab hailed from Lucknow and his Urdu pronunciation was the plus point for him to sing in the Bollywood Music industry. Being from Lucknow, he was also the perfect gentleman in every sense of the word. Most of the leading actors loved his personality and respected him.
He belonged to an orthodox family who didn't support his love for music and singing. So, he went out to make a fortune for himself in the world of music. He got a chance to sing for films in Calcutta, where he sang under the name Tapan Kumar.
After seeing his accomplishments, his family began to support him and asked him to study music, so he joined Marris College of Music, Lucknow (presently Bhatkhande Music Institute). He did not perform well in theory but he excelled in the practicals.
Tribute To Talat Mahmood Through A Fun Game!
There are many such stories from the life of this singer who had a mushy voice that sounded like the rustling of silk or the muffling of a broken heart.
We have created TMK 262, the Silky Voice Of Talat Mahmood as a tribute to his work. This Teen Maar Khan game includes some of his best songs. Install the app to play it and enjoy Gaana Pehchaana with your friends and family.
Here, we'll be talking about some of his finest songs.
Mera Qarar Leja Mujhe Beqarar Karja (1952)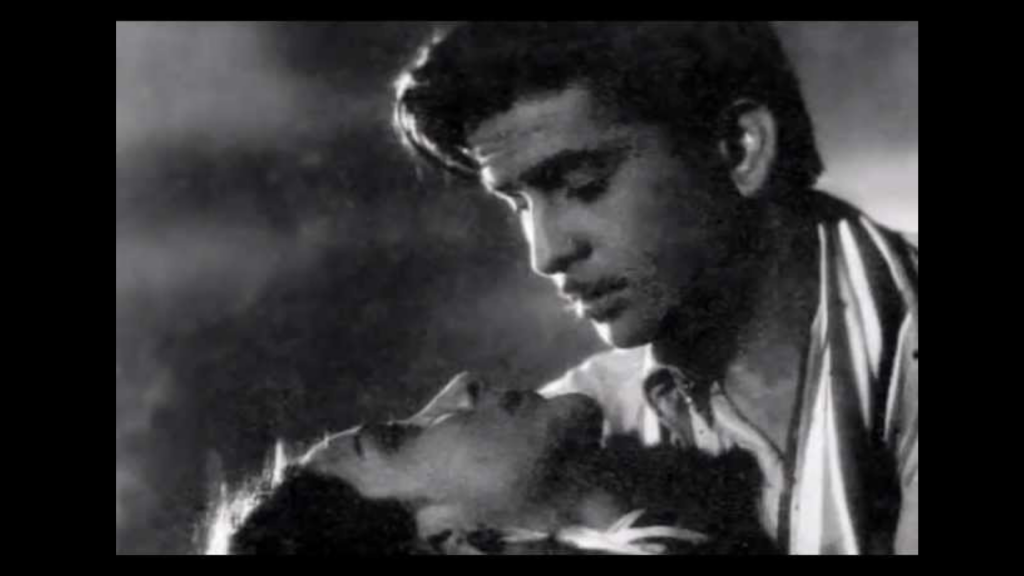 Source: https://bit.ly/2VC6SKk
Music: Madan Mohan
Lyrics: Rajinder Krishan
Singers: Lata Mangeshkar, Talat Mahmood
Movie: Aashiana
This is one of the best examples of a duet Talat song along with Lata Mangeshkar. In most of his duets, his co-singers get under the shadows of his brilliance as a singer. Even Lata Ji feared singing with him.
Madan Ji composed a great piece of music. The song can be watched in black and white, but the setting is in a hilly region where two lovers who have loved each other since childhood dedicate this melody to each other.
Sapno Ki Suhani Duniya Ko (1953)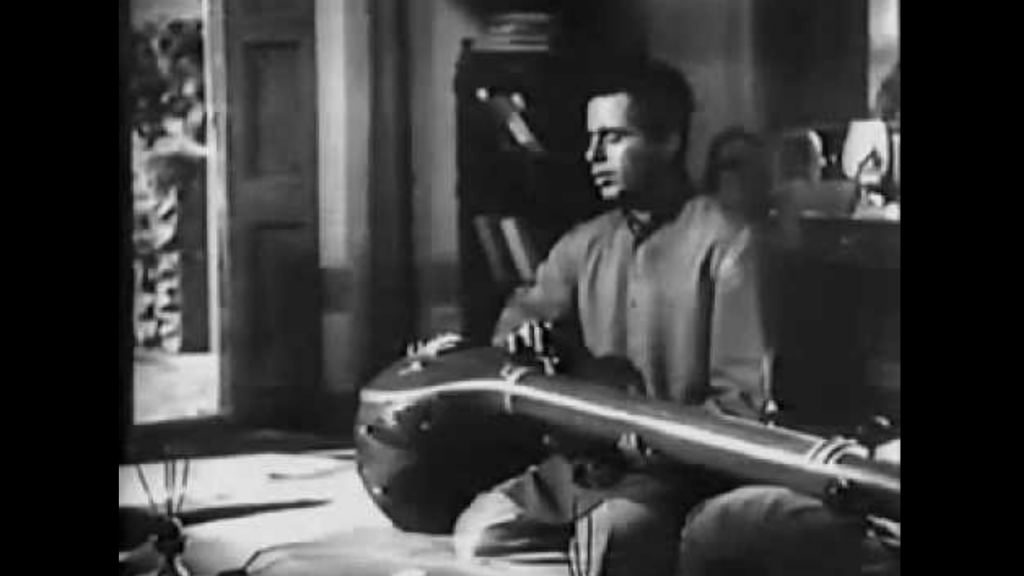 Source: https://bit.ly/3CrUFsE
Music: Shankar- Jaikishan
Lyrics: Shailendra
Singers: Talat Mahmood
Movie: Shikhast
This mellow number belonged to a bygone era when music was perceived in a different way and true melody ruled the day.
Talat ji sang many songs for the handsome hero Dilip Kumar, which brought him to glory. This one composed by Shankar-Jaikishan and written by Shailendra is considered to be a true gem by Talat Mahmood.
Zindagi Denewale Sun Teri Duniya Se Dil Bhar Gaya (1953)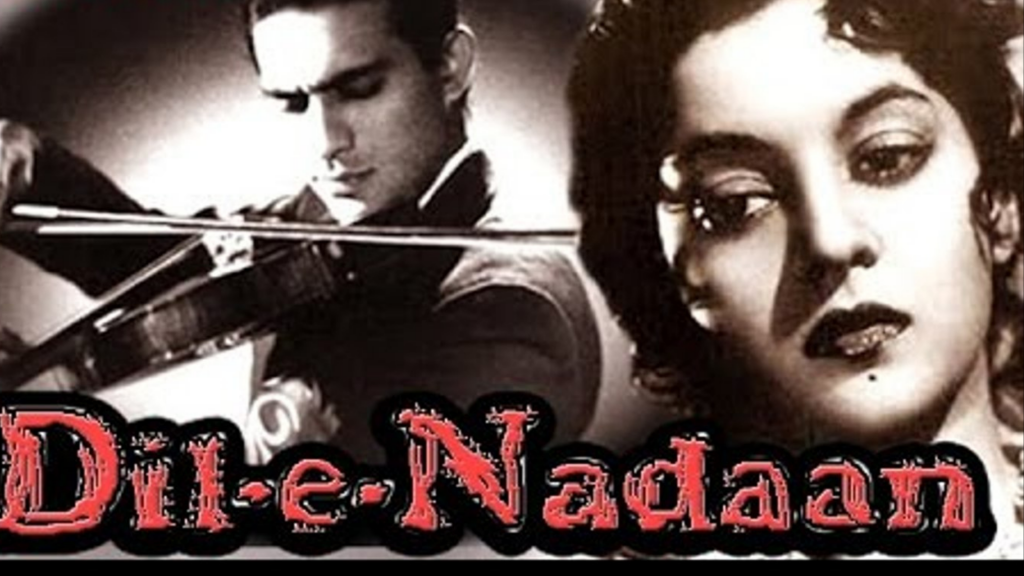 Source: https://bit.ly/2VrzqXw
Music: Ghulam Mohammad
Lyrics: Shakeel Badayuni
Singer: Talat Mahmood 
Movie: Dil-E-Nadan
In the beginning, the song makes use of some Western stringed instruments before the track melts into Raaga Bhoop.
It was the most notable track in Dil-e-Nadan and Ghulam Mohammad received a lot of appreciation for it. Shakeel Saab wrote beautifully and it is a favourite by Talat for many music lovers. Talat was also the hero in this film and looked quite appealing.
Hain Sabse Madhur Woh Geet (1953)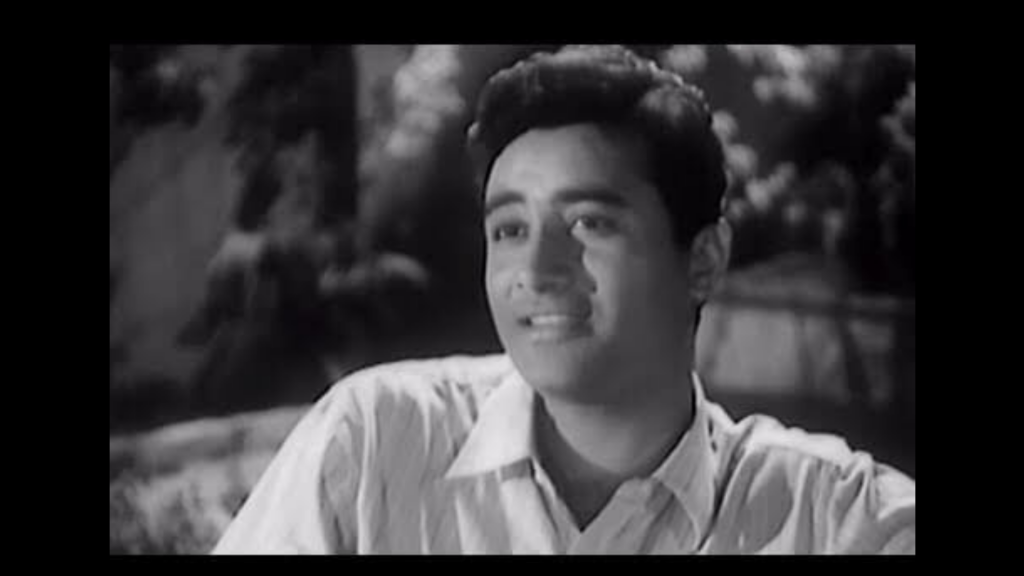 Source: https://bit.ly/3fIb826
Music: Shankar-Jaikishan
Lyrics: Shailendra
Singer: Talat Mahmood
Movie: Patita
Shailendra was inspired for the lyrics of this song from Percy Byshee Shelley's memorable lines "Our Sweetest Songs are those that tell of saddest thought."
The music justifies the situation in the song that shows a man consoling a problem stricken, broken woman who had been defeated in life. Talat Mahmood's singing deserves applause and would give you goosebumps. These songs are immortal and have a special place in the history of Bollywood Music.
Jayen To Jayen Kahan (1954)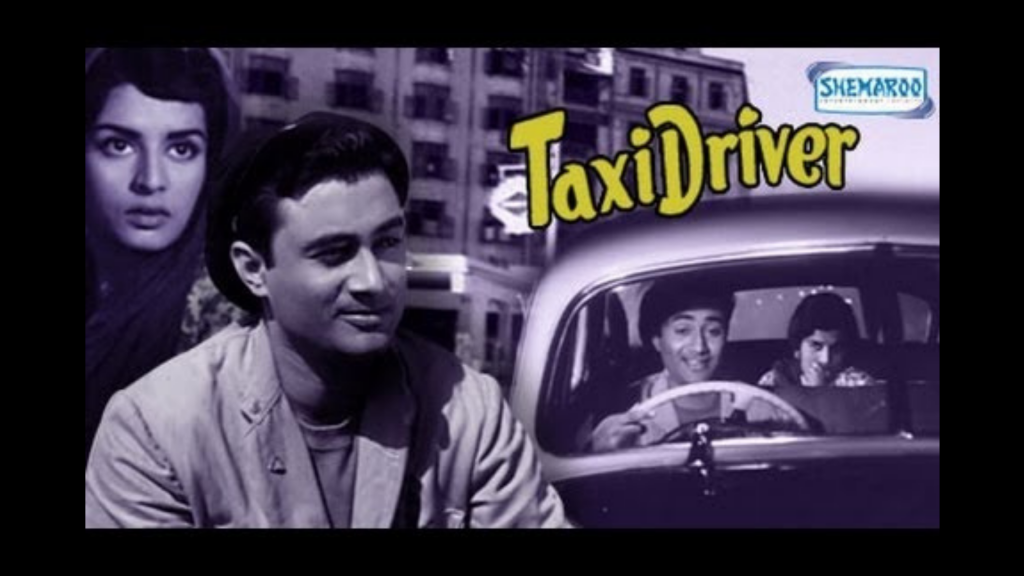 Source: https://bit.ly/3fGmjbM
Music: S.D Burman
Lyrics: Sahir Ludhianvi
Singers: Lata Mangeshkar, Talat Mahmood
Movie: Taxi Driver (Trivia: Dev Anand married his wife during a lunch break while shooting for Taxi Driver)
A mellow, sweet track that will actually transport you to the 1950's. S.D Burman won Filmfare for the Talat Mahmood version of this song.
The song is a melancholic one and brings out the feelings of a man who seems to be lost in life. Talat Ji was known all over India and in many countries of the world for singing ghazals of this kind, which was different from the traditional ghazals.
Jalte Hain Jiske Liye (1959)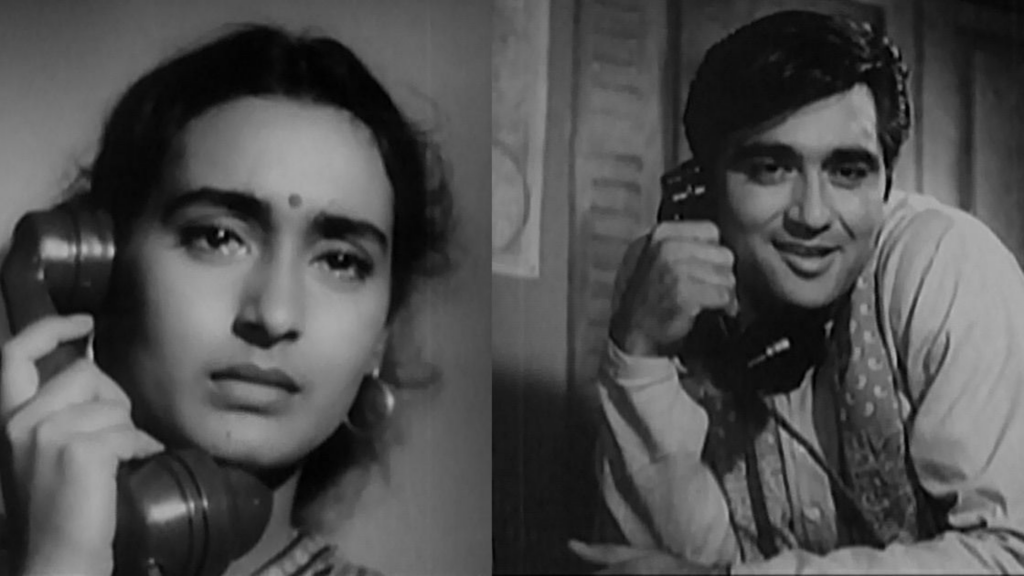 Source: https://bit.ly/2VxSao7
Music: S.D Burman
Lyrics: Majrooh Sultanpuri
Singer: Talat Mahmood
Movie: Sujata
If ever there was a Talat Mahmood song that ruled over millions of hearts for decades, then it has to be this one. It is phenomenal.
Majrooh Sultanpuri's lyrics dive into the depths of emotions and S. D Burman's composition brought to life by Talat's soft voice still haunts us. The Harmonium could never complement any song with as much finesse as this one. It is magical and remained on top of the Binaca Geetmala charts for the longest time.
Tum To Dil Ke Taar Chhed Kar (1961)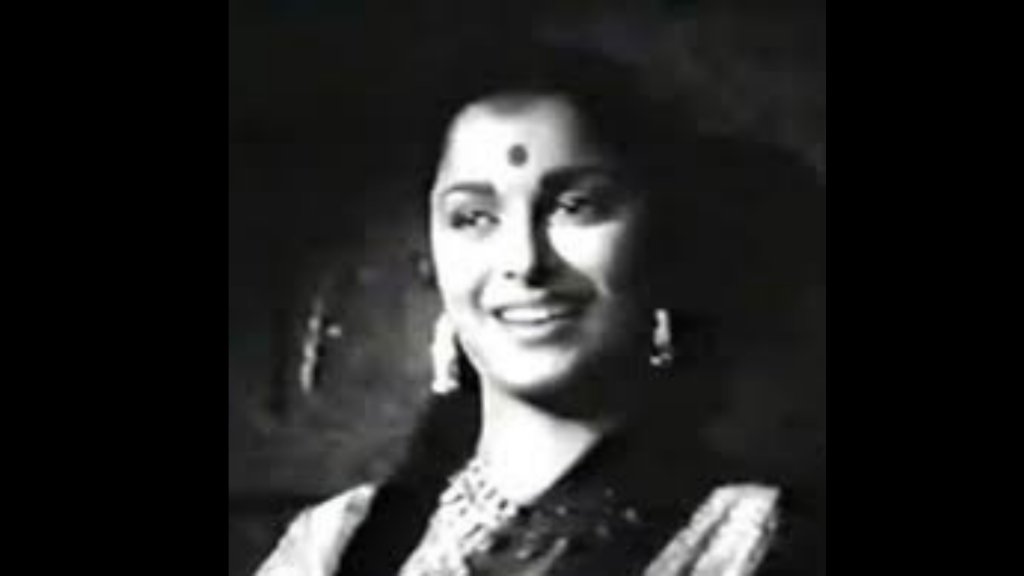 Source: https://bit.ly/3lNmxS2
Music: Shankar- Jaikishan
Lyrics: Shailendra
Singers: Talat Mahmood
Movie: Roop Ki Rani Choron Ka Raja
The "Roop Ki Rani Choron Ka Raja" movie was a great one but it did not become a massive hit. The storyline about a pilgrimage, the music, compositions, lyrics as well as the acting was the best. The best of all was Talat Mahmood singing this beautiful strain, which was the bonus point about the film.
It is a heart melting Talat Mahmood track that will give you a fuzzy feeling long after you finish listening to it.
Was Talat Mahmood Also An Actor?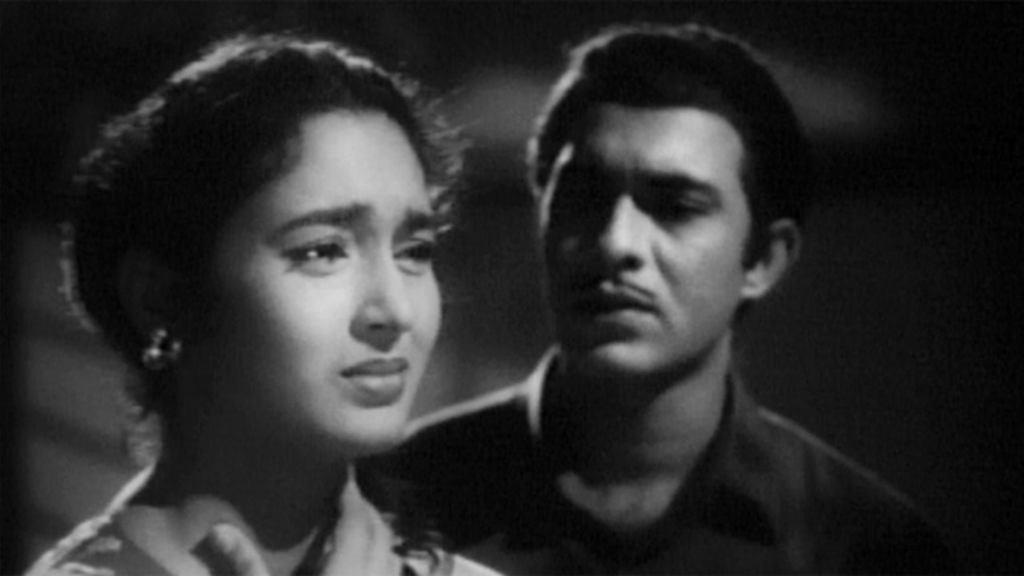 Source: https://bit.ly/3xvviTl
Talat Mahmood also tried his luck in acting and got the opportunity because of his good looks. He delivered many hits but his acting stint didn't last for long.
How Talat Mahmood Melted Into Oblivion?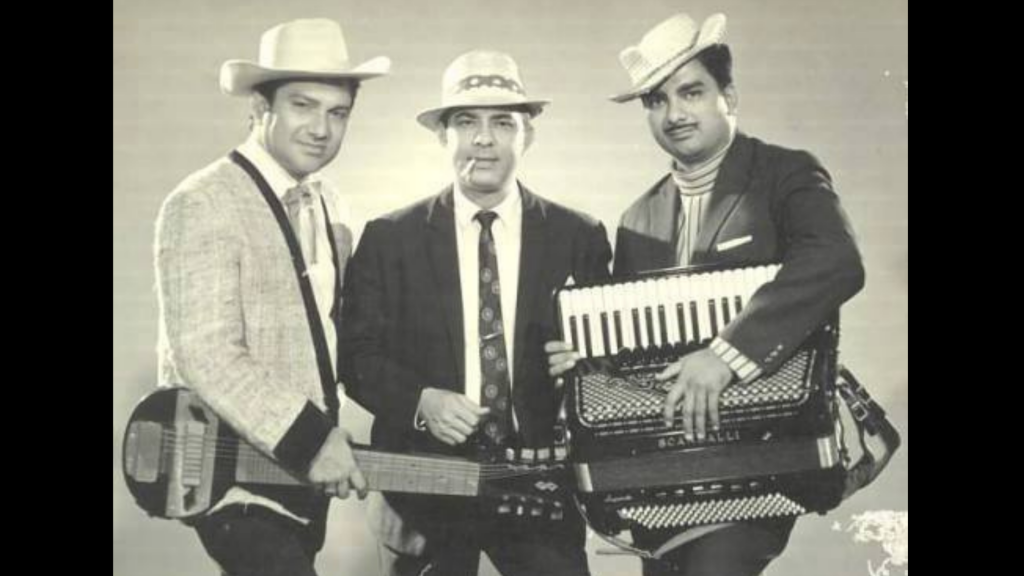 Source: https://bit.ly/3fHvI2J
Once composer Naushad saw him smoking and told him to stop it as it would ruin his god-gifted voice, but he didn't. With time, his style of ghazals were replaced by peppy pop numbers and his dominance in the industry began fading away.
Later on Pankaj Udhas, Jagjit Singh, Ghulam Ali and some other Bollywood Ghazal singers followed in his footsteps.
Update Your Bollywood Music Knowledge With Games, Blogs, Live Events & A Lot More On Gaana Pehchaana
Over the years, the Bollywood culture and Bollywood songs have changed a lot. We have always been more focused on the actors and the storyline, that makes us forget about the good songs from the films.
Musical gems like Talat Mahmood Ji and his songs seem to just be a part of our glorious musical history. His songs are slowly being forgotten. Gaana Pehchaana tries to bring to limelight the efforts of all the singers, musicians, lyricists and instrumentalists from every decade, who deserve as much appreciation as the movie or the actors.
Stay tuned for more such blogs and check out the next section about Gaana Pehchaana LIVE! A new feature introduced on our app.
Play Live, Play Against Others
Another fun thing launched by Gaana Pehchaana is GaanaP Live!  It's a LIVE Game Show in which you can play together with fellow Bollywood Music Fans from around the world. You can get invited to the next GaanaP Live by registering here. Check out these videos on YouTube to learn more about GaanaP Live!
Install the app to experience the best of Bollywood music, gaming, quizzes, blogs and a lot more.