Album Info
Music: Gourov-Roshin
Lyrics: Kunwar Juneja, Kumaar
Singers: Dev Negi, Subhro Ganguly, Arpita Chakraborty, Jyotica Tangri, Shaan, Subhro Ganguly,  Harrdy Sandhu, Abuzar Akhtar, Aditi Singh Sharma, Jyotica Tangri
This weekend "Total Dhamaal" is going to take you on a wild, crazy adventure to the upside down world🌏 of Guddu, Pintu, Johnny, Avinash, Bindu, Lallan, Jhingur, Aditya and Manav as these guys run behind money💵 and try to seize some precious booty💰.
After a day full of life-changing, near-death experiences, will the adventure ever end or another one begin?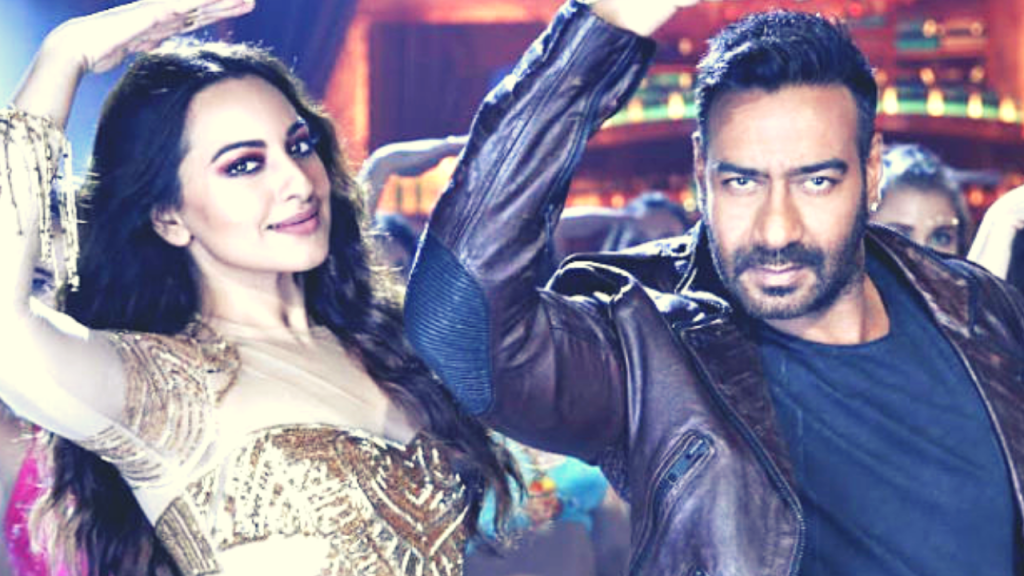 The foot-tapping, smashing songs🎶 from "Total Dhamaal" have been composed by Gourov Dasgupta and Roshin Baluchat, the super-talented composer duo who left their jobs and made their way from ground level. The lyricists and singers have done a superb job as well. This year, these songs are going to rock the dance💃🏻 floor. Be ready for the grand dhamaal & enjoy this GaanaPehchaana blog!!
Paisa Yeh Paisa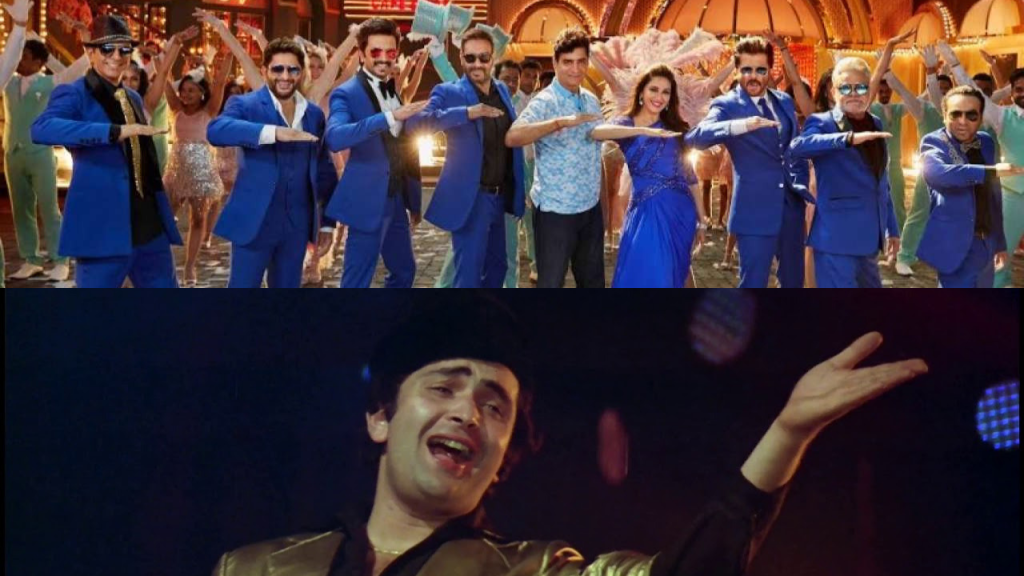 "Paisa Yeh Paisa" is a mind-blowing remake of the hugely popular and energetic 1985 Kishore Kumar classic from "Karz". Dev Negi, Subhro Ganguly and Arpita Chakraborty have crooned this fabulous number composed by Gourov-Roshin. The lyrics have been penned down by Kunwar Juneja.
Madhuri Dixit and Anil Kapoor are seen shaking a leg together after so many years. They were last seen together in 1992.
Rating: 3/5
Mungda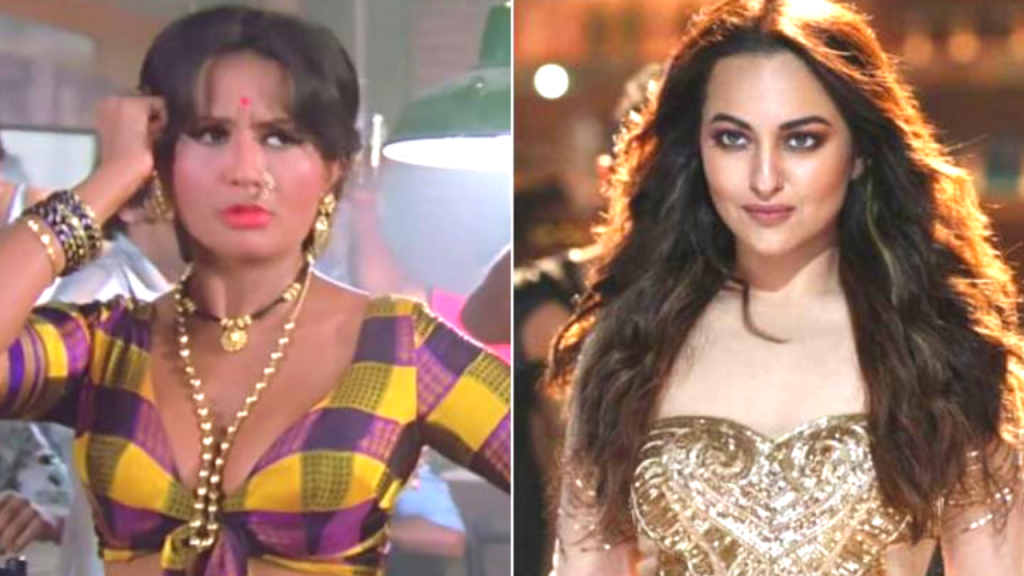 It seems that Bollywood composers and singers are getting nostalgic and badly want to rewind some old memories. Remember the original "Tu Mungla Mungla Main Good Ki Dali" song starring Helen? Sonakshi Sinha has been featured in this new version, which is entirely different from the old one. Kunwar Juneja has again penned down the lyrics for this one. Jyotica Tangri, Shaan, Subhro Ganguly are rocking the singing part, but Helen fans find it difficult to fall in love with this latest version "Mungda".
Rating: 2/5
Speaker Phat Jaaye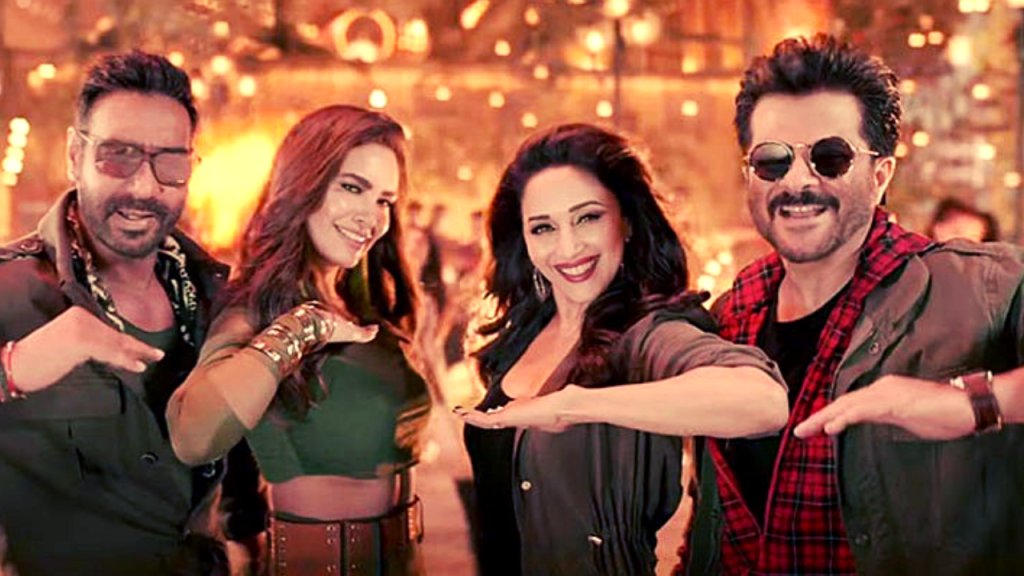 Hats off to Kumaar for the witty and relatable lyrics which start like "Oh Meri Lady Gaga, Dil Tere Pichhe Bhaaga, Na Soya, Na Yeh Jaaga, Ishq Hai Taaza Taaza, Aaja Baahon Mein Aaja, Mere Sang Kamar Hila Ja". The magical Anil Kapoor and Madhuri Dixit pair cast on-screen magic after around 2 decades. This one is by far the best composition of Gourov and Roshin for this film. The live guitar played by Gourov Dasgupta in the background, makes the song sound superb and takes it to another dimension.
Rating: 4/5

The film is supposed to hit the theatres🎦 on the 22nd of February 2019. This year, these rocking songs🎵 are sure to make you dance💃🏽 and sway to them at all kinds of parties and get-togethers👨‍👨‍👧‍👦. Visit the link  https://goo.gl/gYb3YM to listen to the songs from "Total Dhamaal", to play engaging Hindi Film Music Games, click  Bollywood Musical games or read interesting blogs and reviews on GaanaP!
OUR PICK(S): We choose "Speaker Phat Jaaye" as our most favourite song from the album.
Which one is your favourite?
-By Arunima Gupta