Album Info
Music: Rochak Kohli, Anu Malik, Sachet-Parampara
Lyrics: Manoj Muntashir, Siddharth-Garima,
Singers: Atif Aslam, Nakash Aziz, Mika Singh, Sachet Tandon, Prakriti Kakar, Arijit Singh
Album Released: August 2018
Shree Narayan Singh, the well acclaimed Indian director known for films like 'Toilet Ek Prem Katha' is back with a bang after a long time with his new film, 'Batti Gul Meter Chalu'. Like most of his films, even this one revolves around a vital social issue that affects a majority of the Indian hinterlands till today. Shahid Kapoor plays the role of a carefree guy, an advocate by profession. While everything seems hunky dory in his life, things take an ugly turn when his friend Divyendu Sharma commits suicide as he is not able to pay the huge amounts of electricity bills. It is only after this incident that he promises to take matters within his hand and decides that his sole motto in life is to provide survival to his friend.
Let's read the reviews for the songs below.
Dekhte Dekhte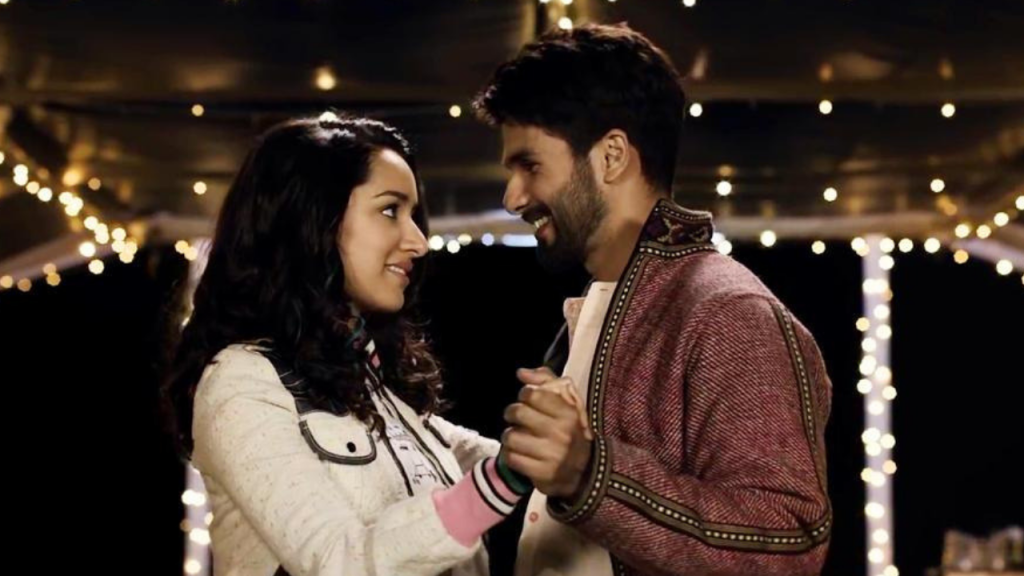 We find Shahid Kapoor as Sushil Kumar Pant reminiscing the beautiful moments spent with Lalita Nautiyal played by Shraddha Kapoor in the calm and peaceful Tehri region of Uttarakhand. The song is a modern remake of Nusrat Fateh Ali Khan's original composition. Rochak Kohli has recreated the music, Manoj Muntashir has rewritten the lyrics and Atif Aslam has sung it really well, but somehow we'll always love the original one more than this version. Rating: 4/5
Gold Tamba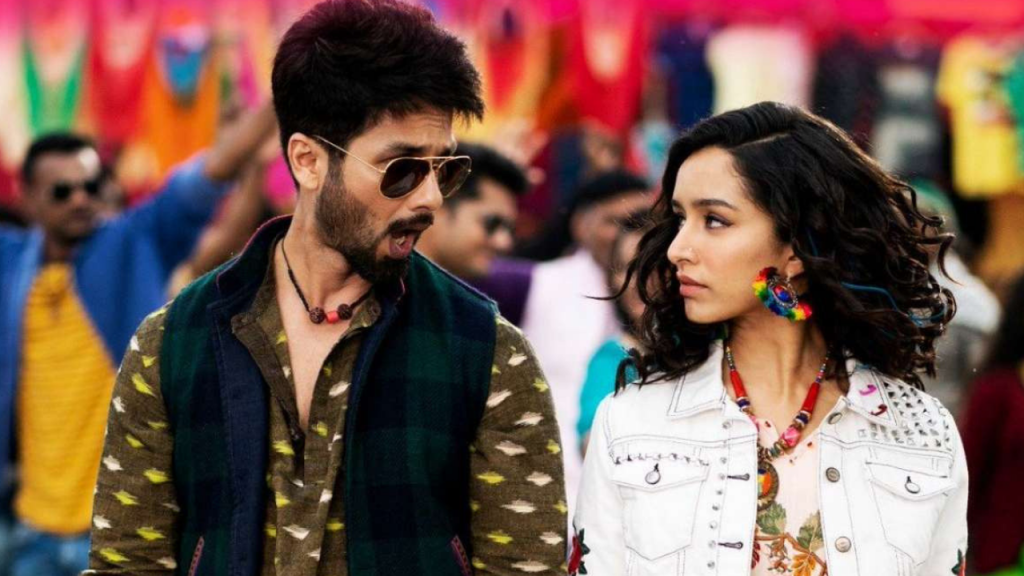 This one is a typical Shahid Kapoor masala track. Even though the movie deals with the grave issue of inflated electricity bills, without an entertaining song like this one the movie might be a little less on the comic elements.
The song has some surprisingly quirky lyrics by Siddharth-Garima like "When You Getting Gabbar Why Go For Sambha? When You Getting Gold, Why Go For Tamba?" Anu Malik has come out successful in creating the highly entertaining music, Nakash Aziz has sung it well, but somewhere this song lacks the innovation or originality that we expected it to have. The mela or fair scenes make the video look good. Rating: 3/5
Hard Hard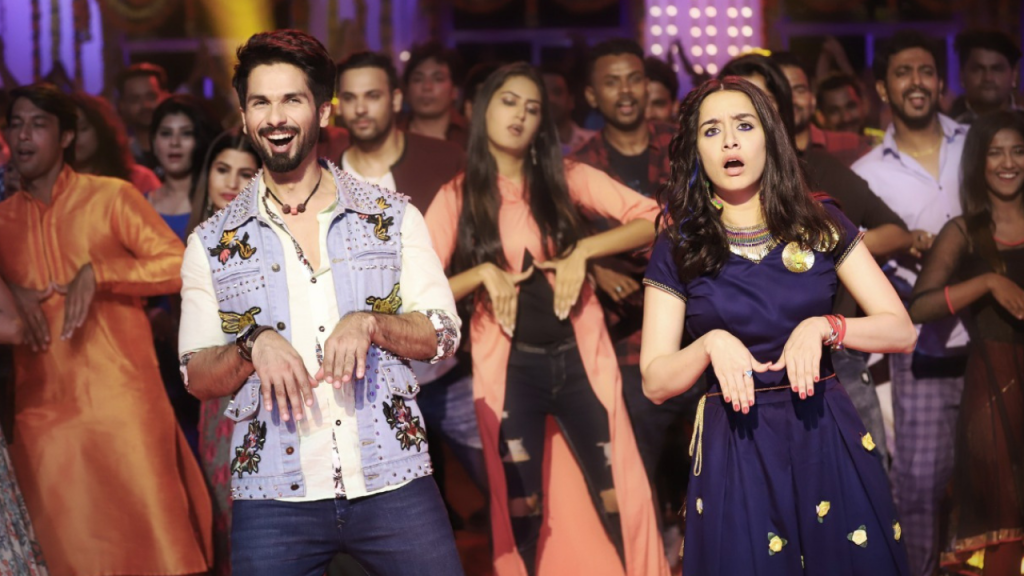 'Hard Hard' is a mediocre, loud and monotonous party anthem. Shraddha, Shahid and the entire dancing crew are seen grooving to the beats of this party number, which would have remained incomplete without the powerful voice of Party King Mika Singh and exceptional singers Sachet Tandon and Prakriti Kakar. We expected some better party music from composer duo Sachet-Parampara. Shraddha and Shahid looked spectacular in their elegant bluish hued dresses. Rating: 1/5
Har Har Gange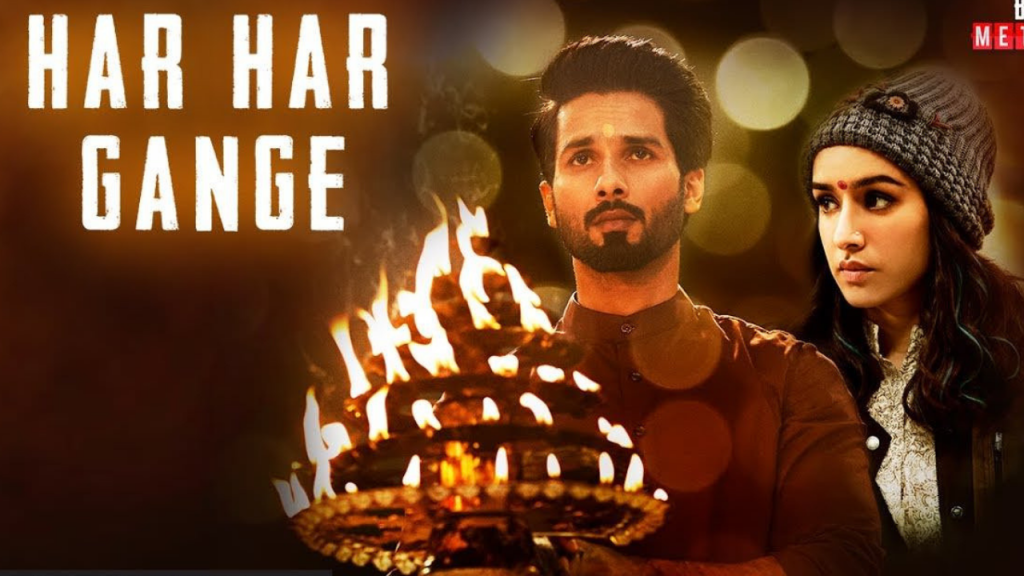 A devotional melody dedicated to the holy river Ganga which has its source in Gangotri, Uttarakhand. This track follows the emotional journey of Shahid Kapoor, as he remembers his late friend Divyendu while doing Ganga aarti. Arijit Singh's sublime vocals, Sachet-Parampara's divine music and Siddharth-Garima's enchanting lyrics inspired from the songs and legends revolving around the river make the song come alive beautifully and leaves a long-lasting impact on the listeners. Rating: 5/5
Many of us are excited to watch Shahid Kapoor raising his voice in the courtroom for some basic human rights like rising electricity bills, electricity stealing and frequent load shedding issues. Out of four, two songs in this album are impressive, the other 2 don't quite live up to our expectations.
To listen to the songs from "Batti Gul Meter Chalu", visit goo.gl/25rMrF, to play engaging Bollywood Musical Games click  Bollywood Musical games or read interesting blogs and reviews on GaanaP!
OUR PICK(S): We select "Har Har Gange", as our most favourite song from the album.