Album Info
MUSIC: AMIT TRIVEDI
LYRICS: SHELLEE
SINGERS: MAST ALI, SIKANDAR KAHLON, SHAHID MALLYA, AMY VIRK, HARSHDEEP KAUR, JAZIM SHARMA, VIJAY YAMLA, NIKHITA GANDHI, AMIT TRIVEDI, SUHAS SAWANT, JYOTI NOORAN, ROMY, JONITA GANDHI, BHANU PRATAP SINGH, DEVENDERPAL SINGH, BABU HAABI, SIKANDER KAHLON, VAISHALI SARDANA, PRABHDEEP, MEENAL JAIN, YASHITA SHARMA, YASHIKA SIKKA, RANI KAUR, ANITA GANDHARVA, MEGHNA MISHRA & VAISHNAVI MISHRA
ALBUM RELEASED: SEPTEMBER 2018
The newly released Manmarziyaan movie has received a pretty high rating of 9.2 stars out of 10 by eminent film critics. The songs like 'F for Fyar', 'Daryaa', 'Grey Walaa Shade', Dhyaanchand etc have already become hot favourites.
Rumi played by the expressive Taapsee Pannu-a free-spirited, vivacious young woman and Vicky (Vicky Kaushal), a young man waiting for his music break are in an infatuated relationship. When they are caught red-handed by Rumi's family, pressure builds up to get married. That's when Robbie (Abhishek Bachchan), a businessman enters the proverbial love triangle. What happens next, forms the crux of the story.
Each of the songs in the soundtrack has an entirely Punjabi flavour with dollops of folk, soft rock, metal, rap etc.
Let's enjoy the GaanaP review.
F For Fyaar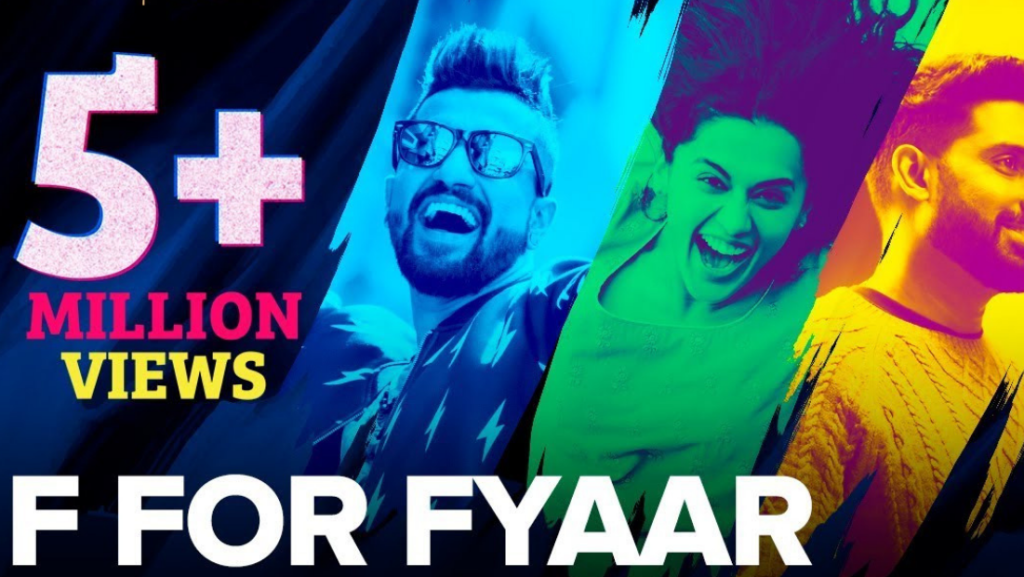 'F For Fyaar' is a loud dance song with lots of rap and completely infused in Punjabi flavours. Amit Trivedi's not too good with the composition, but Mast Ali and Sikander Kahlon are too good with the singing part. Rating:1/5
Daryaa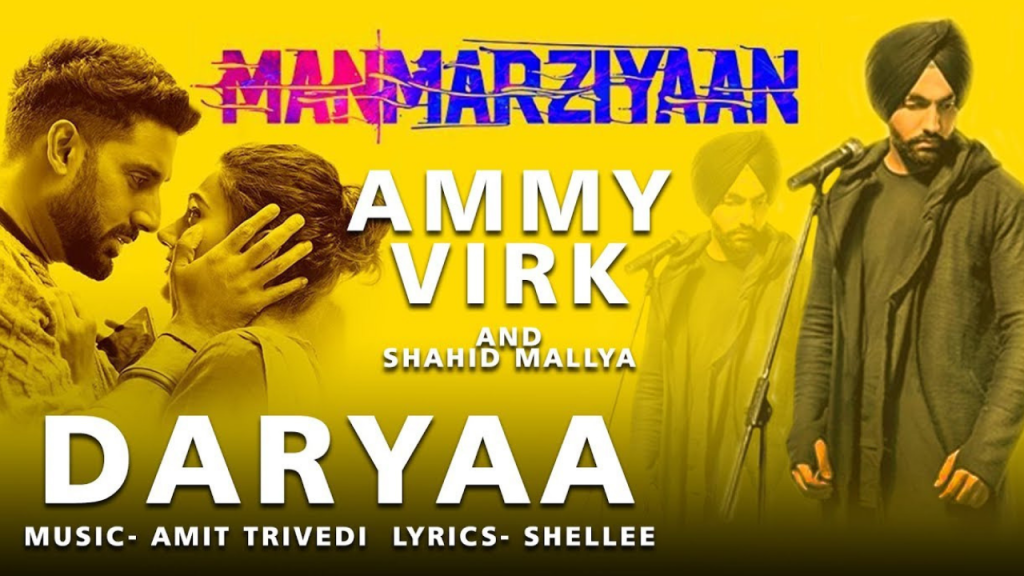 The soft version of Daryaa begins with a soulful strumming of the guitars and light drum beats. It debuted in the Mirchi Top 20 charts two weeks back. This version sung by Shahid Mallya and Ammy Virk sounds way better than the unplugged version. Rating: 4/5
Grey Waala Shade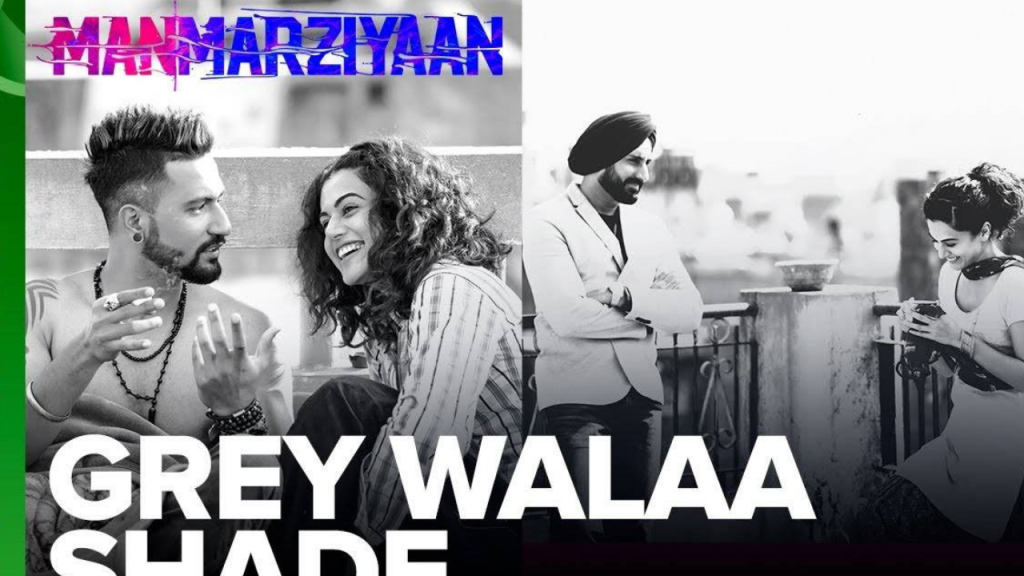 A peppy, Punjabi, Hinglish song with lyrics that every person from GenY will be able to relate to. Harshdeep Kaur, Jazim Sharma's vocal expertise and Amit Trivedi's combination of the dhol, synth, beatboxing, western chorus and electronic guitar make this track sound super-awesome. Rating: 2/5
Dhayaanchand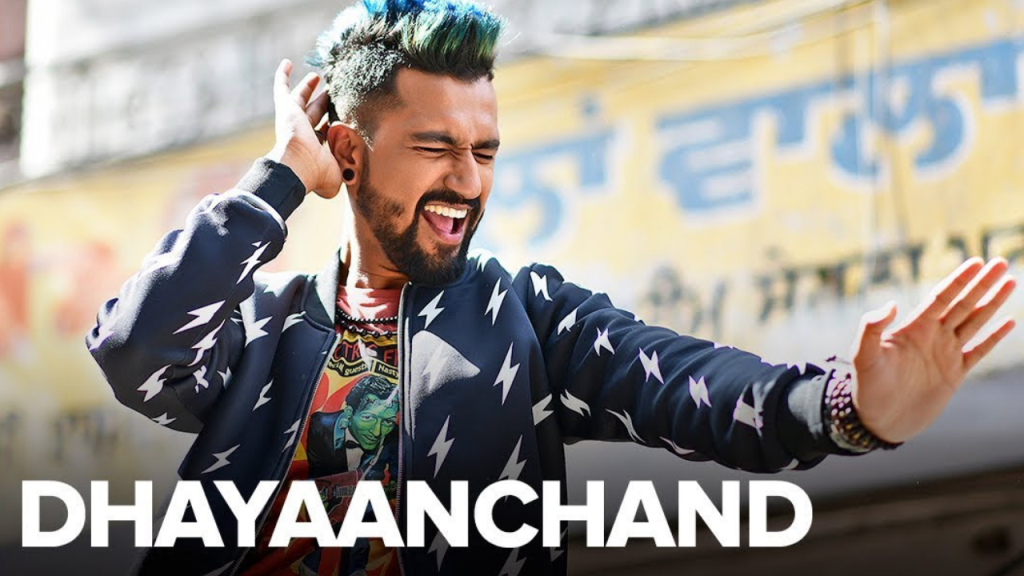 'Dhayanchand', the name of this melody has been borrowed from the name of the greatest hockey player of all time 'Dhyaanchand', as Tapsee is seen as a trained hockey player in the song, but the song doesn't sound impressive. Rating: 1/5
Chonch Ladhiyaan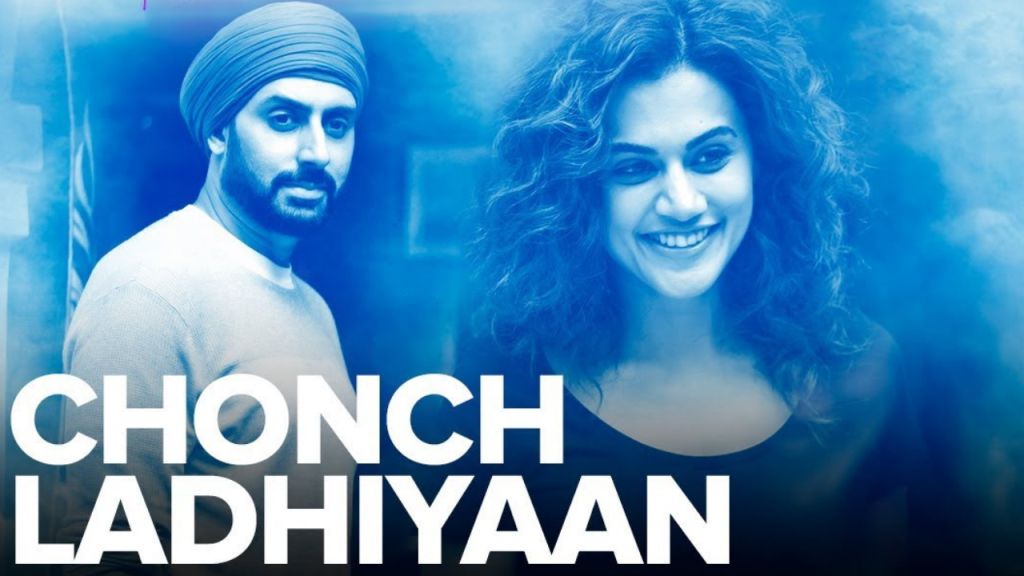 The music for this track produced and arranged by Amit Trivedi is mindblowing. The music is such that you won't be able to stop pressing the replay button again and again. Shailender Singh Sodhi or Shelle could have been a bit better with the lyrics but Harshdeep Kaur and ghazal singer Jazim Sharma are great with the singing. Rating: 5/5
Halla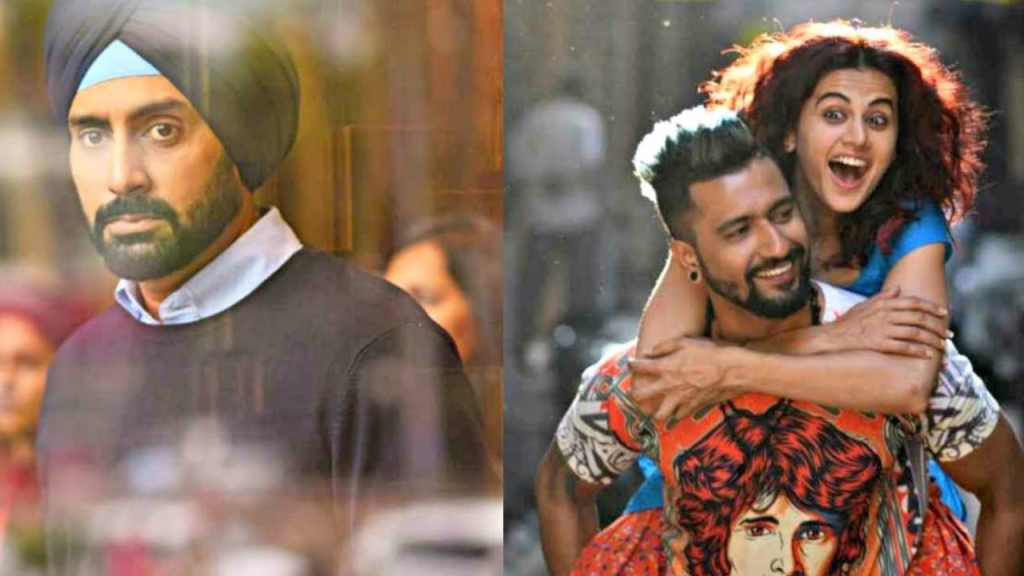 This song comes along with the tagline, 'The Pain Of Passion Is More Intense Than Passion Itself.' People are calling Amit Trivedi, a maverick for coming up with such classy compositions. Jyoti Nooran and Romy get the opportunity to shine in their own area. Rating: 3/5
Sacchi Mohabbat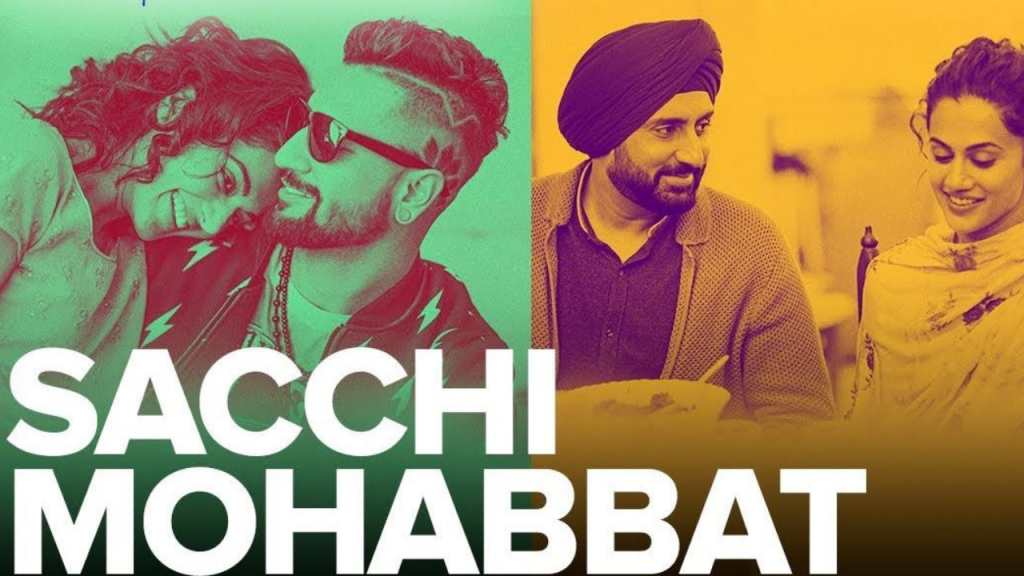 The shehnai interlude is class apart. Jonita Gandhi's sweet voice has a lot of fans from all over the world. Jonita and Shahid Mallya's outstanding singing skills are to be appreciated. This song comes up with something fresh and soothing, so we just can't dislike it. Rating: 5/5
Jaisi Teri Marzi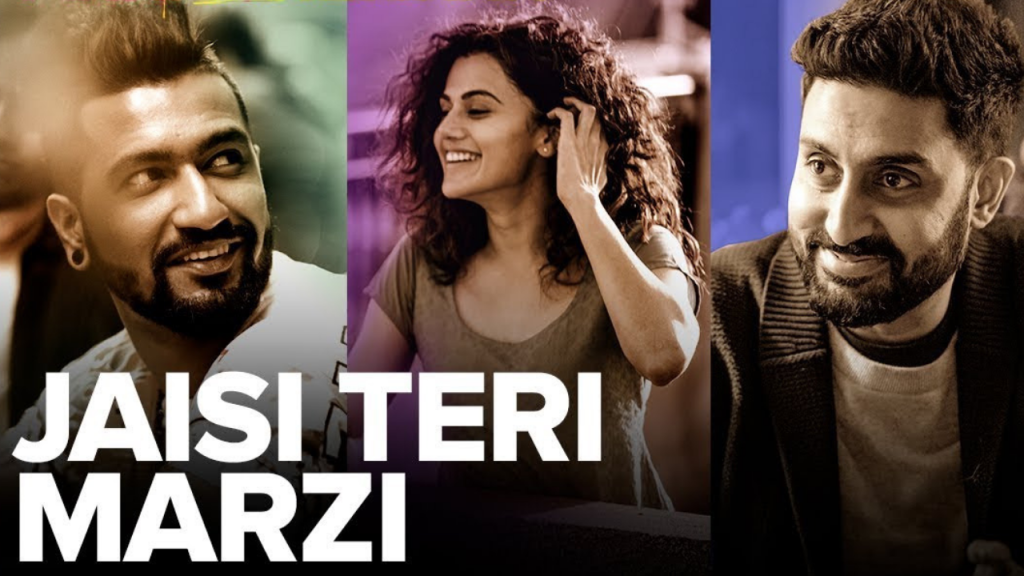 We need to bow down to Amit Trivedi for creating such brilliant masterpieces. Each song in the album is a precious gem. This track is all about the Ishq Vali Arziyaan, 'Manmarziyaan'. Harshdeep Kaur and Bhanu Pratap Singh's voices have been put to the right use by Trivedi. Rating: 4/5
Bijlee Giregi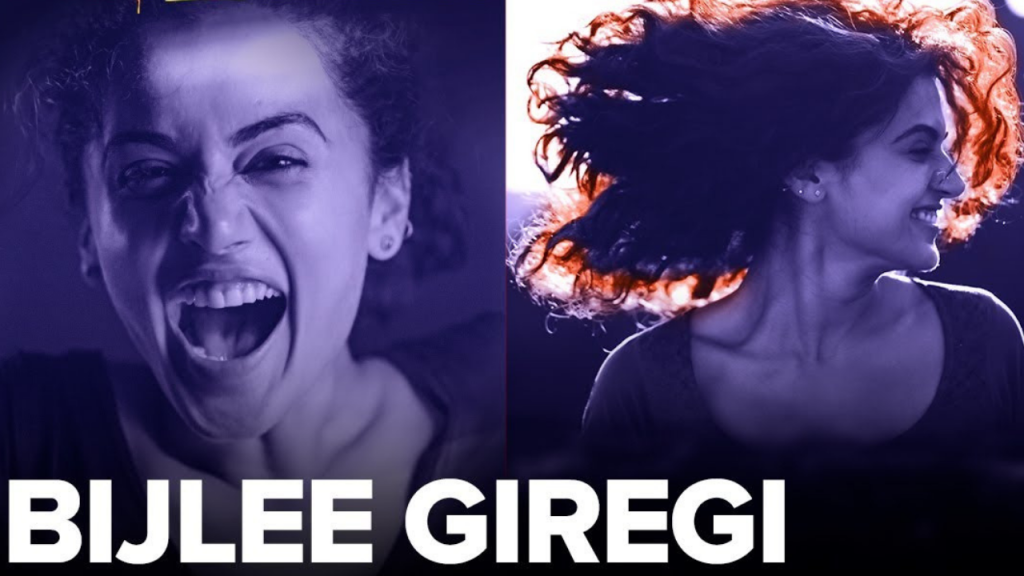 'Bijlee Giregi' is an original rap composition by Amit Trivedi. This song stars Tapsee and she is depicted as a girl on fire, a piece of poetry with innumerable twists. The song is in the form of an ode to the hurricane (the girl), who knows no fear. Devenderpal Singh, Babu Haabi, Sikander Kahlon & Vaishali Sardana give their full to this item number composed by Amit Trivedi and penned down by Shellee. Rating: 1/5
Kundali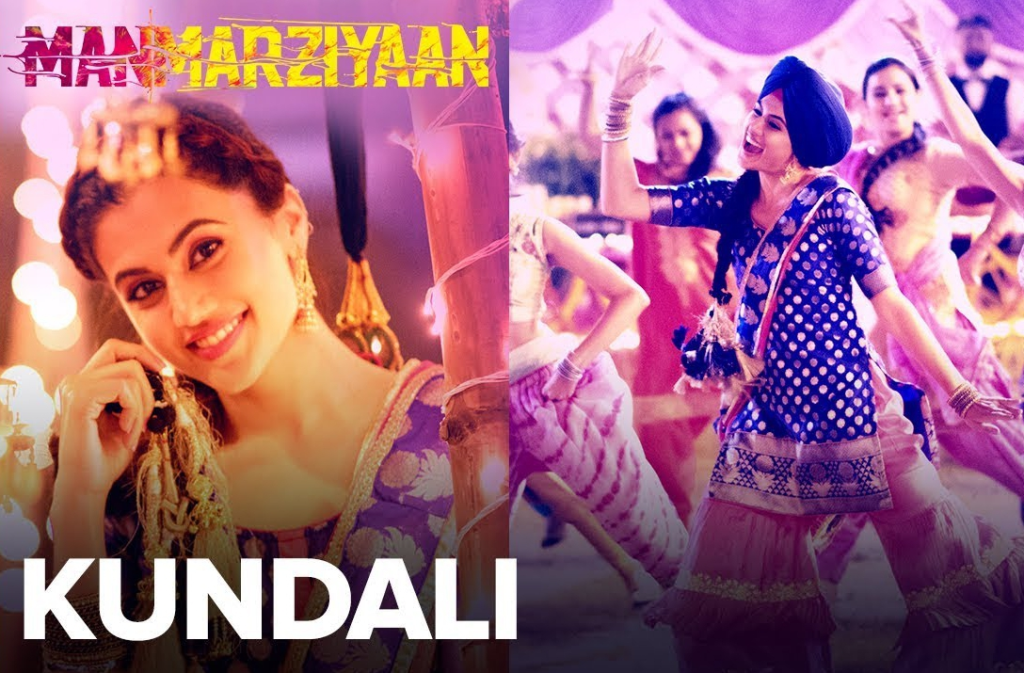 'Kundali' is all set to become the wedding song of the season. The entire melody is a unique fusion of earthy Punjabi and catchy pop beats. The gang of girls comprising of Meenal Jain, Yashita Sharma, Yashika Sikka, Rani Kaur, Anita Gandharva, Meghna Mishra & Vaishnavi Mishra sing this gala wedding track, hence adding the perfect feel to it. Rating: 3/5
Fyaar Pe Duniya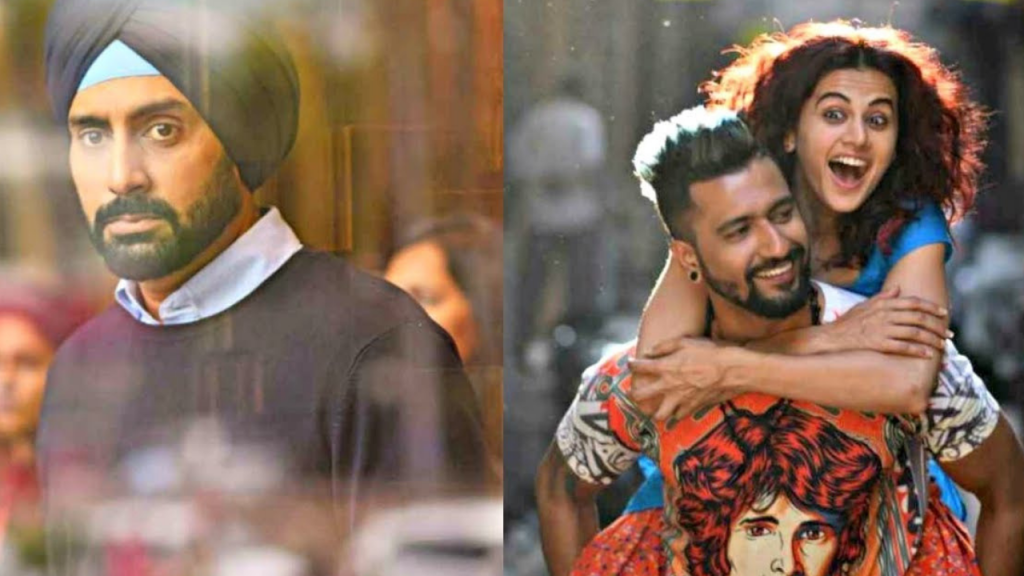 Amit Trivedi weaves an intricate magic with electrified Punju beats and Alamgir Khan's husky, rustic voice in the song 'Fyaar Pe Duniya'. What does your heart yearn for 'Fyaar' or 'Pyaar'? The DJ beats playing in the background will make you dance like crazy. Get, set ready to dance like crazy. Rating: 2/5
Sherni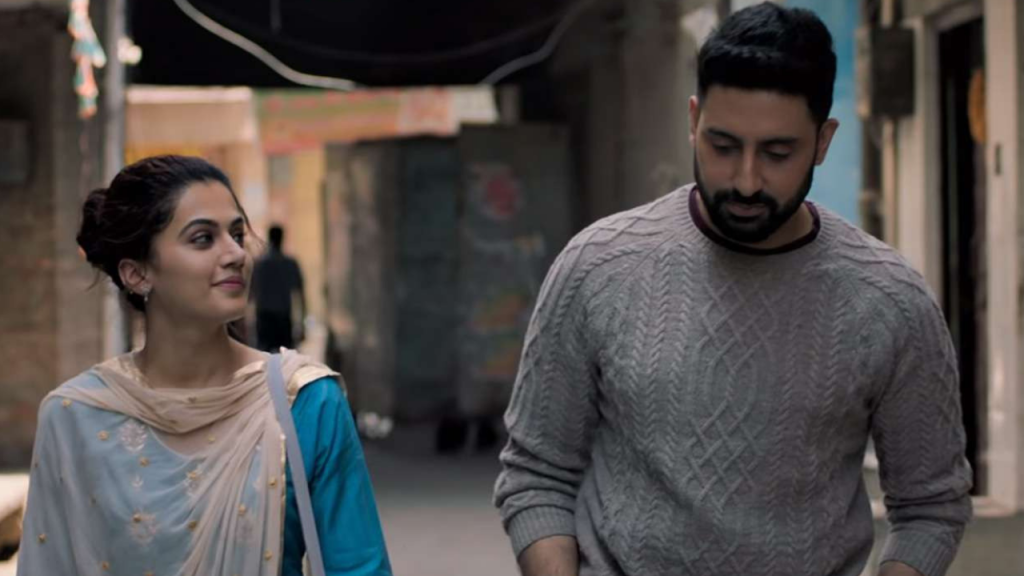 This one sounds like a dark, underworld song and has a gory music. Amit Trivedi and Shellee compose and write the song as usual, whereas PrabhDeep a hip-hop, rap expert sings this mundane track. Rating: 1/5
Jala Di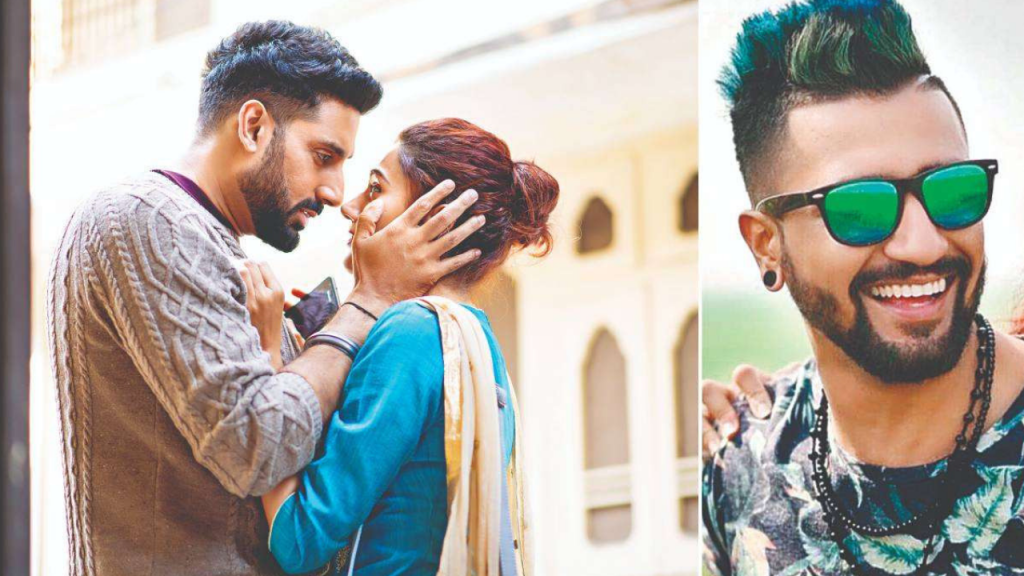 'Jala Di' was launched recently but it doesn't have anything very special about it. It's a strong party track that starts with the super-fast beat of dhols. You'll love dancing your heart out to the bhangra beats but might get bored of it after a few replays. Rating: 2/5
The 'Manmarziyaan' album isn't a perfect 10 in terms of the tunes creating a lasting impact. It keeps falling and rising, but we are lucky enough to come across this rare kind of musical film with around 13 songs in the album. That's a huge number, isn't it?
To listen to the songs from "Manmarziyaan", visit goo.gl/25rMrF, to play engaging Bollywood Musical Games click  Bollywood Musical games or read interesting  blogs and reviews on GaanaP!
OUR PICK(S): "Sacchi Mohabbat", is our most favourite song from the album. Which is your's?