Album Info

Music: Pritam
Lyrics: Amitabh Bhattacharya

Singers: Shreya Ghoshal, Vaishali Mhade, Neeti Mohan, Arijit Singh, Antara Mitra, Javed Ali, Tushar Joshi, Jonita Gandhi
Travel to the charming, dreary, mysterious and scandalous pre-independence era through the "Kalank Songs. Director Abhishek Varman has woven a mind-blowing story around the lives of the 6 protagonists Satya, Roop, Dev, Bahar Begum, Zafar, and Balraj Chaudhry. The music has been customized to complement the mood of that era and seems to be vaguely inspired by Sanjay Leela Bhansali's taste of music where he smoothly mixes the classical elements with trendy modern beats.
Let's read some special facts about the songs in the album and check out the GaanaP review for the tracks.
Ghar More Pardesiya
Shreya Ghoshal and Vaishali Mhade's honey-dipped voices weave rare and exceptional magic. Pritam and Amitabh Bhattacharya's beautiful classical rendition and exciting lyrics will make emotions ooze out of your heart like butter.
The song comprises of a dazzling orchestra, comprising Niladri Kumar on sitar, Roopak Naigaonkar on sarod, Chandan Singh on savanahatha, Akshay Jadhav on tabla, Sanjeev Kanitkar on tabla and Tapas Roy on mandolin. RATING: 5/5
First Class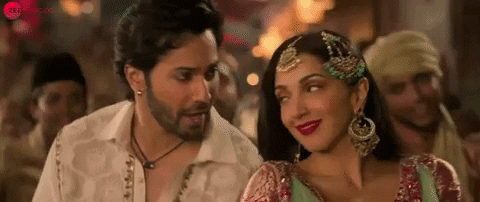 This outstanding ballad is rooted in Sufi Music and the lyrics by Amitabh Bhattacharya express the heartfelt feelings of an angry lover. Someone who remembers the beauty and purity of his beloved. Neeti Mohan and Arijit Singh's soothing voices glide smoothly and Pritam infuses cartloads of energy to this superb number. RATING: 3/5
Tabah Ho Gaye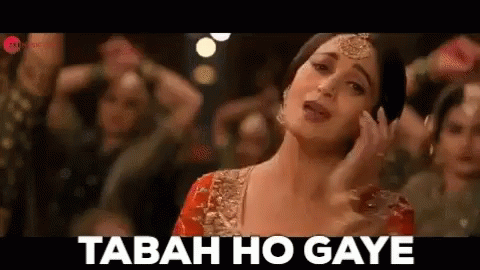 Another extremely mesmerizing melody by the super-talented Shreya Ghoshal. Even this song like "Ghar More Pardesiya" is shot inside the court and the poetic lyrics by Amitabh Bhattacharya revolve around the inherent theme of the song- "Love and it's incredible power to wreak immense havoc". The Taal played at the end of the song adds a completely different dimension to the song. RATING: 4/5
Aira Gaira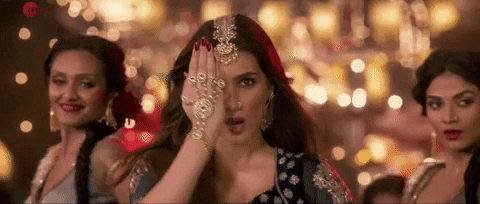 No, this ain't the original "Aira Gaira Nathu Khaira" song sung by Sunidhi Chauhan. This one is the item number of this album and has been sung by the ex Indian Idol winner Antara Mitra along with Javed Ali and Tushar Joshi. Even though Karan Johar received some criticism for including this item number in spite of promising not to include any in his songs, still this one rocks. RATING:  2/5
Rajvaadi Odhni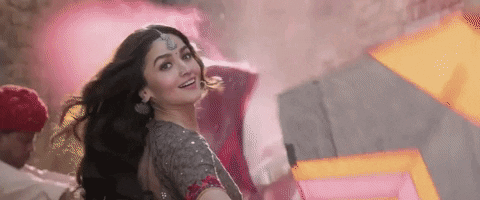 A beautiful song that depicts the glamorous court life. Jonita Gandhi's heavy and mellow, husky voice does all the magic in this outstanding song composed by Pritam and penned down by Amitabh Bhattacharya. Idu Khan's alap to the dhols makes this track more magnetic. RATING: 3/5
Kalank Title Track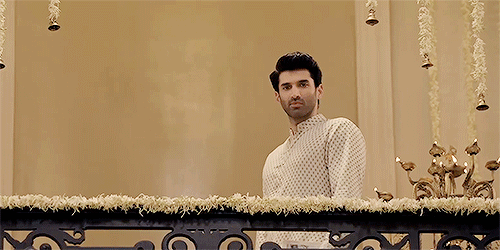 Arijit's soulful voice gets expressed in its true form in this song. The Violin, Viola, Cello, Rabaab, Mandolin, etc create a heavenly atmosphere and you surely won't be able to stop listening to it again and again. RATING: 5/5
Haven't heard the "Kalank" songs yet? What are you waiting for? These songs can change your life. Pritam, Amitabh Bhattacharya and the singers have done a great job indeed. Visit the link  https://goo.gl/gYb3YM to listen to the songs from "Kalank", to play engaging Hindi Film Music Games, click  Bollywood Musical games or read interesting blogs and reviews on GaanaP!
OUR PICK(S): We select "Ghar More Pardesiya" and "Kalank Title Track" as our most favourite song from the album.