Album Info
Music: Lijo George, DJ Chetas, Tanishk Bagchi, Jam 8
Lyrics: Tanishk Bagchi, Badshah, Shabbir Ahmed, Darshan Rawal, Varun Grover, Manoj Muntashir
Singers: Darshal Raval, Asees Kaur, Badshah, Jubin Nautiyal, Atif Aslam, Udit Naraya, Neha Kakkar, Palak Muchchal, Devi Negi, Honey Singh, Divya Kumar
Album Released: October 2018
Let's walk on the trail followed by the two lovers Sushrut and Michelle as they take up an exciting adventure amidst the colourful Navratri festival. Loveyatri is a contemporary love story which celebrates joy and love during Navratri. How Sushrut and Michelle take upon a journey and what all places they visit is something we all want to know about.
Tanishk Bagchi, Lijo George- DJ Chetas and Jam8 composed the soundtrack of the film. The soundtrack was released on 3 October 2018 by T-Series. Enjoy the GaanaP review below.
Chogada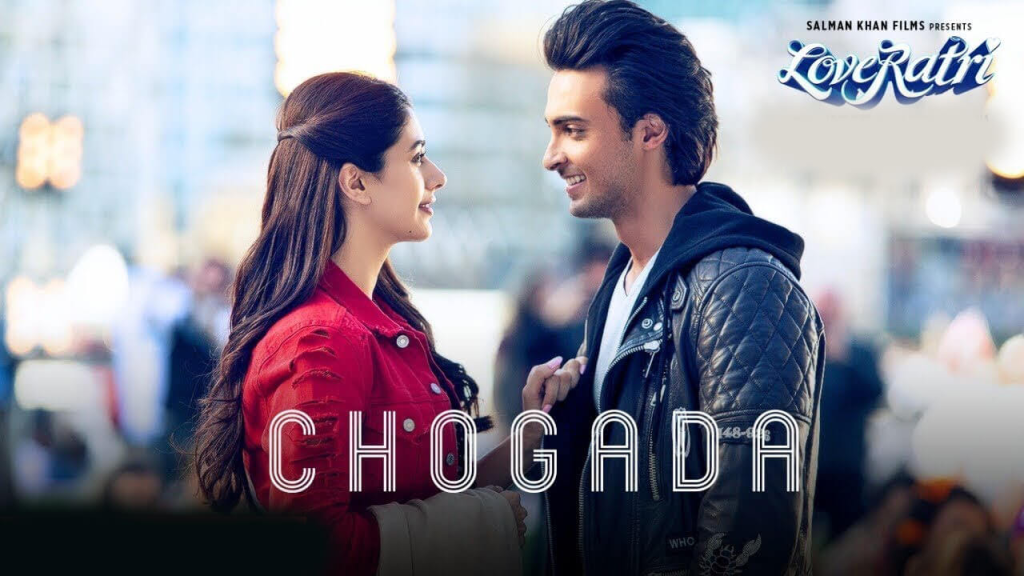 The unplugged version of Chogada sung by Darshan Raval & Asees Kaur has earned more love than the other one. This superb Garba song will literally make your heart skip a beat. If you are planning to attend a garba night, this Navratri don't forget to swing and sway to this number as your dandiya's make the bit-bat sounds. Rating: 5/5
Akh Lad Jave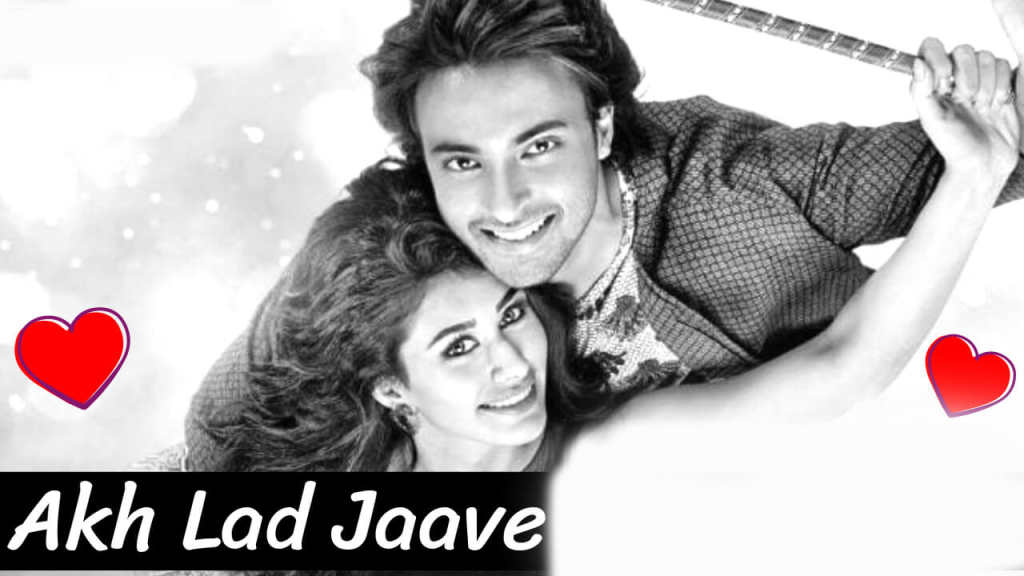 A soft party number to dance to. The beats of this song are literally phenomenal. Composed and produced by the super-talented Tanishk Bagchi, this song will put you into a trance-like state. Badshah, Jubin Nautiyal and specially Asees Kaur are successful in their attempts to sing this number and have done a great job. Rating: 4/5
Tera Hua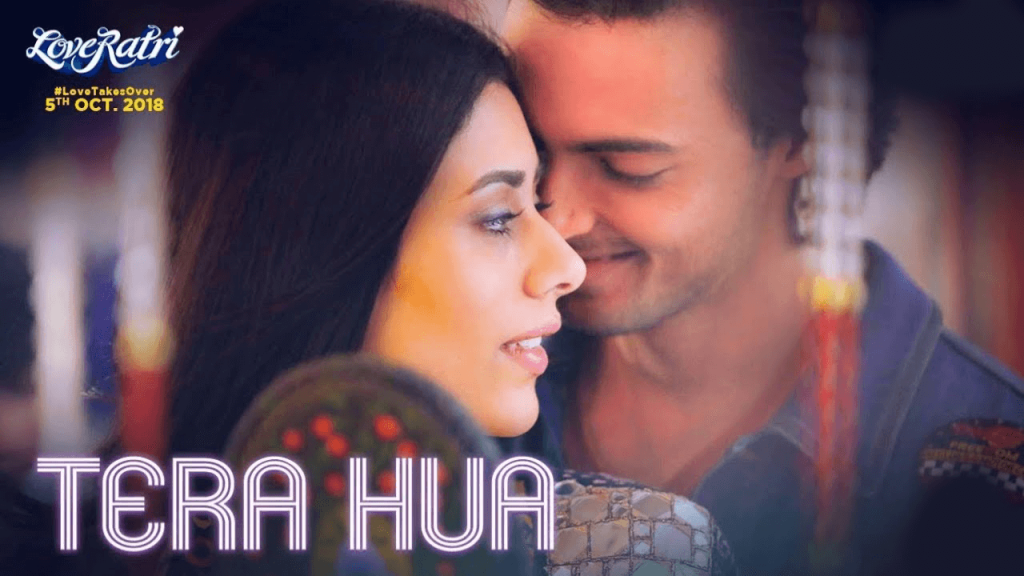 Another big hit by Atif Aslam. Atif Aslam is the singing star these days and none of his songs fail to impress us. The unplugged version is obviously more pleasing and sweeter than the other version, but somehow after listening to this repeatedly, you'll naturally get bored of it. Manoj Muntashir has penned down some cheesy lyrics. Listen to this melody on the GaanaP app. Rating: 3/5
Dholida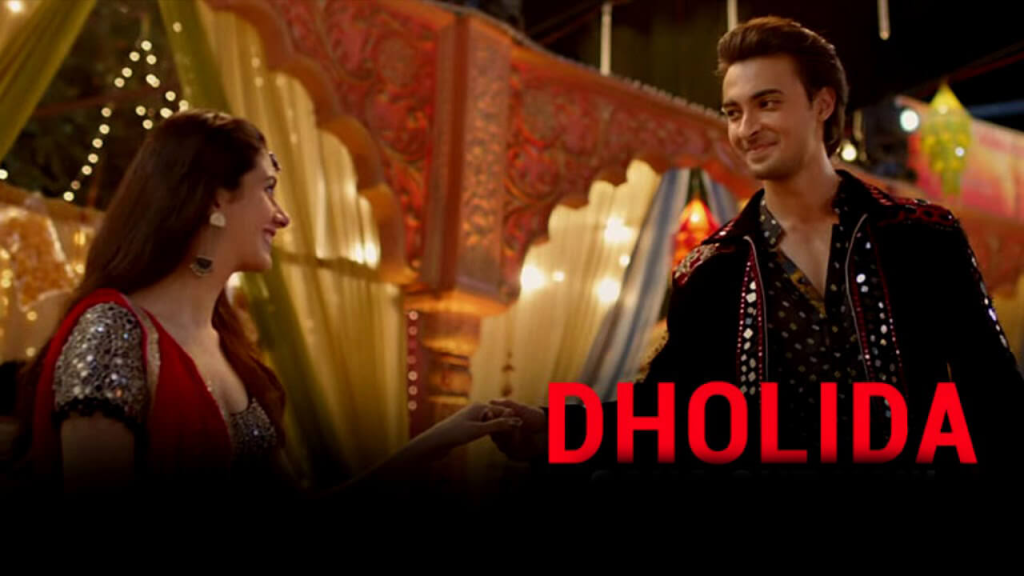 A fast-paced Garba song perfect for the Garba nights. Warina Hussain and Aayush Sharma are simply rocking their sparkly colourful Garba outfits. The settings and background are completely Indian with the colourful tents, festoons and lanterns lighting up the entire atmosphere. Udit Narayan is back to surprise people with his singing skills after a long time. Neha Kakkar and Palak Muchhal are simply awesome with the singing. Rating: 5/5
Rangtaari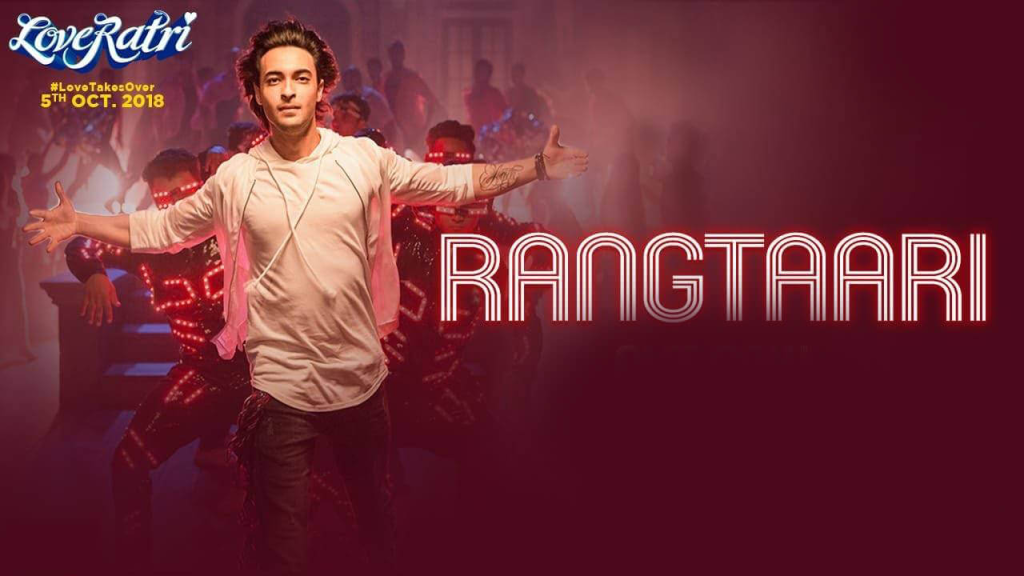 'Rangtaari Rangtaari Tune Aankhen Ghuma Ke Jo Mari' is a complete dose of entertainment. Hats off to Shabbir Ahmed for the funky lyrics. Are you all geared up for the dandiya nights? Listen to this lively song sung by Dev Negi and Honey Singh on GaanaP. Rating: 5/5
Loveyatri Title Track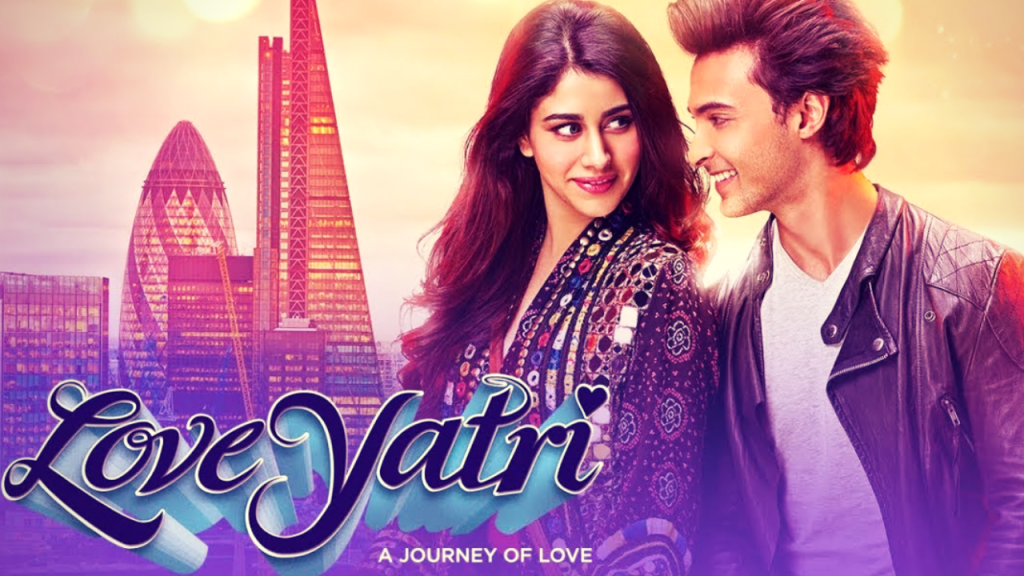 Divya Kumar's attempt at singing this song is appreciable. You'll totally fall in love with the earthy elements and the bits and pieces of Gujarati lyrics in this song. This track represents the journey of love. Rating: 3/5
'Loveyatri' is a romantic drama set against the backdrop of Navratri in Gujarat. Aayush stars as a Garba teacher from Baroda, who falls in love with an NRI, played by Warina, when she visits the town during the festival. Surprisingly there aren't any dull or boring songs in this album. Each song is a precious gem in itself and will surely rock the Garba nights this year.
To listen to the songs from "Loveyatri", visit https://goo.gl/gYb3YM, to play engaging Bollywood Musical Games click  Bollywood Musical games or read interesting blogs and reviews on GaanaP!
OUR PICK(S): "Chogada", is our most favourite song from the album. Which is yours?