Album Info
Music: Tony Kakkar,  Goldboy, White Noise Studios, Tanishk Bagchi, Abhijit Vaghani 
Lyrics: Tony Kakkar, Mellow D, Nirmaan, White Noise Studios, Kunaal Vermaa 
Singers: Neha Kakkar, Young Desi, Karan Sehmbi, Mika Singh , Sunanda Sharma, Akhil & Dhvani Bhanushali
Recently, we saw Kartik Aryan and Kriti Sanon promoting their blockbuster film "Luka Chuppi", which has already hit the theatres and created a massive wave amongst the audience.
Dinesh Vijan's 'Luka Chuppi' is a romantic💑 comedy😂, starring Kartik Aaryan and Kriti Sanon. The film also has Pankaj Tripathi, Vinay Pathak and Aparshakti Khurrana in lead roles.
The entire album doesn't comprise of a single original track. Every song🎼 has been tweaked and specially curated for the listeners. Enjoy the songs🎵 on the GaanaP App on Appstore and Playstore.
Coca Cola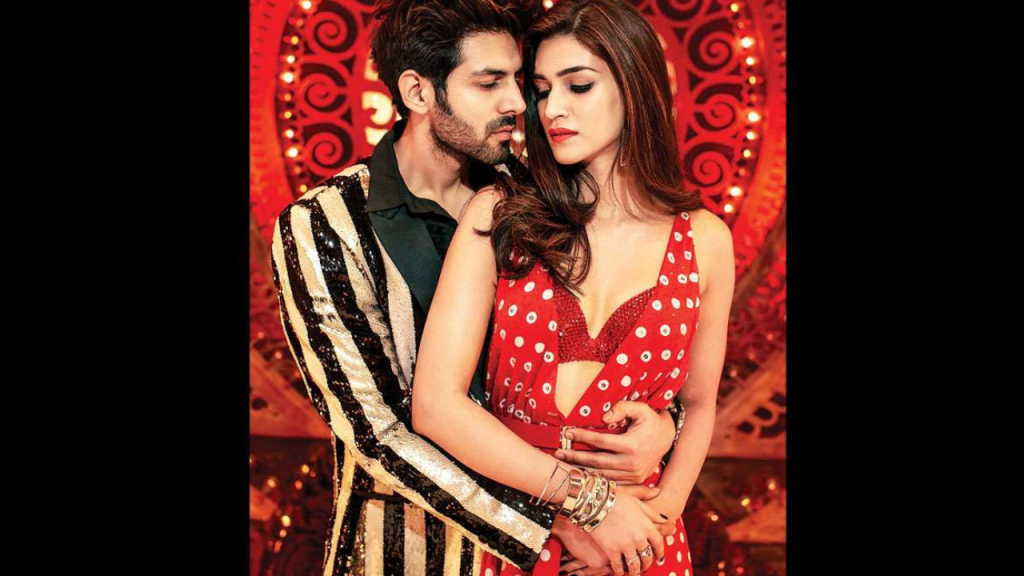 The original song "Coca-Cola Tu, Shola Shola Tu" was composed and sung by Tony Kakkar, with some smashing rap by Young Desi. It was released as a single last year, but this one is the recreated version crooned by Neha Kakkar, Tony's sister, in her appealing voice.
RATING: 4/5
Photo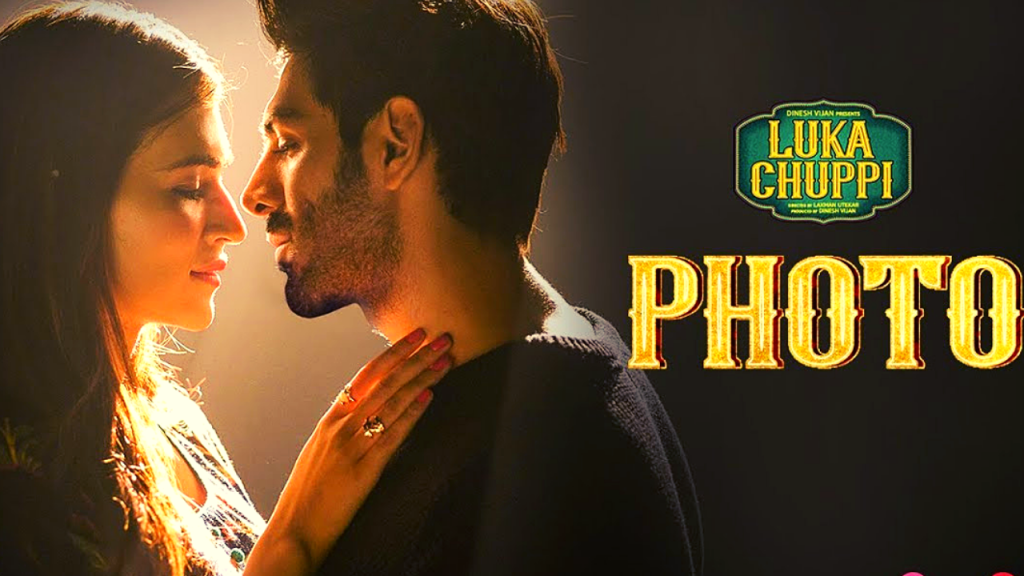 This one is topping all the charts. "Mai Dekhu Teri Photo, Sau Sau Baar Kure" has been composed by Goldboy, our exceptionally talented composer, singer and actor. Karan Sehmbi and Nirmaan have absolutely blown it with their singing and lyrics. The music arrangement for this is quite similar to the Coca-Cola track, but this has become a hot favourite because of its relatable lyrics.
RATING: 4/5
Poster Lagwa Do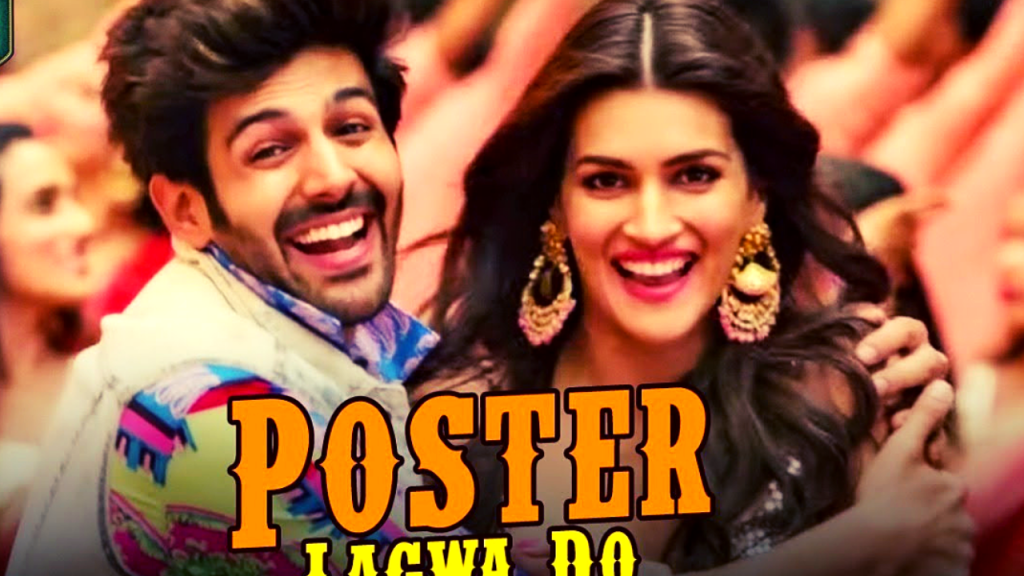 This one's the item number in the album. "Oh Yeah, Oh Yeah! Ho Ye Khabar Chapwa Do Akhbaar📰 Mein, Poster Lagwa Do Akhbar Mein", is a rocking item number starring the sought-after, handsome hunk Kartik Aryan and the gorgeous big-screen diva Kriti Sanon. Mika Singh and Sunanda Sharma completely smash it with their class-apart singing skills.
RATING: 2/5
Tu Laung Mai Elaichi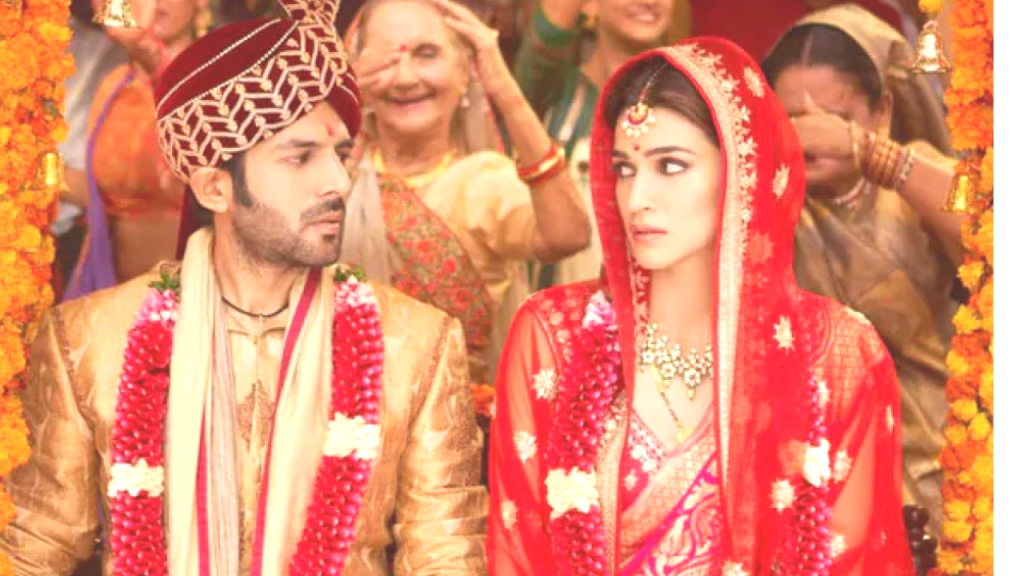 "Tu Laung Mai Elaichi" is a remake of the original Punjabi song "Laung Laachi" sung by Mannat Noor. Hats off to Tanishk Bagchi for being brave enough to experiment with the Punjabi original. Tulsi Kumar's talent knows no bounds. She perfectly matches up to Mannat Noor's singing prowess. The original lyrics by Harmanjit have been translated to Hindi by Kunaal Vermaa.
RATING: 4/5
Duniyaa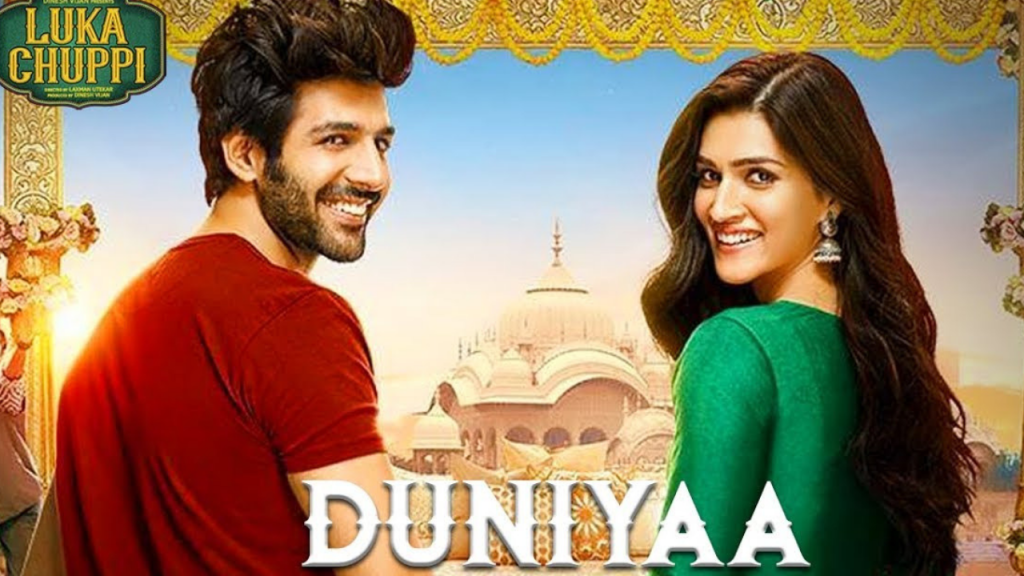 A soft and mushy love song that picturizes the city of Mathura🌆, "Duniyaa" sung by Akhil and Dhvani Bhanushali is sure to become one of the most sought after Romantic songs of the year. Abhijit Vaghani a popular Music composer and scorer created a web of magic with his mind-blowing composition. Bhrigu Parashar adds on to the additional vocals. "Duniyaa" has the feel-good vibes that you must have been looking for all this time.
RATING: 5/5
This cute-sweet love story💕 between Kartik Aryan as known as Vinod Shukla- a television📺 reporter from Mathura and Kriti Sanon– a headstrong woman has become a rage amongst the audience. Even though the songs are remakes, we absolutely love them. Don't you love them too?
Visit the link  https://goo.gl/gYb3YM to listen to the songs from "Luka Chuppi", to play engaging Hindi Film Music Games, click  Bollywood Musical games or read interesting blogs and reviews on GaanaP!
-By Arunima Gupta