Album Info
Music: S.D Burman, Salim-Sulaiman, Amitabh Bachchan, Hiral Brahmbhatt
Lyrics: Kaifi Azmi, Hiral Brahmbhatt, Amitabh Bhattacharya, Saumya Joshi
Singers: Amitabh Bachchan, Arijit Singh, Rishi Kapoor, Sonu Nigam, Armaan Malik, Hiral Brahmbhatt
Album Released: May 2018
The film "102 Not Out" is too cool for old school. After ages, Amitabh Bachchan and Rishi Kapoor have come together to cast magic on the big screen. This intense tale is about Dattatraya, a lively 102-year-old man with the heart of a 26-year-old, who lives his life to the fullest. He enjoys life and takes everything in a good-humoured way. Babu his son, an extremely negative minded person, is exactly his opposite. How Dattatraya plans to send his son to an old age home and how his son tries to change himself in order to avoid the old-age home is a hilarious comic-drama tale.
The booming songs in the album are simply awesome. Let's read the GaanaP review for the songs below.
Waqt Ne Kiya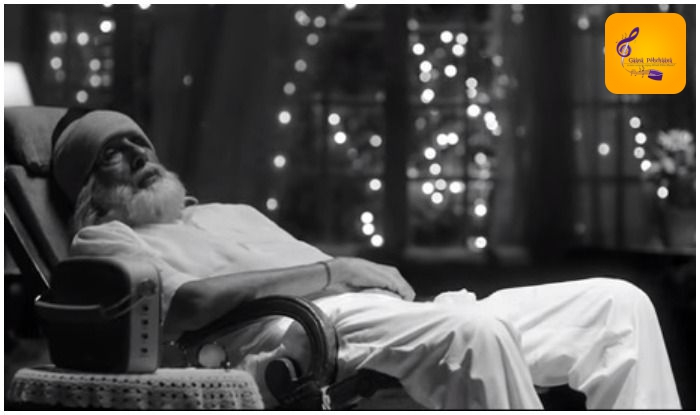 What an outstanding remake of the old song from the 1959 film, "Kagaz Ke Phool", originally composed by S.D Burman, written by Kaifi Azmi and sung by Geeta Dutt. Waheeda Rehman still considers this to be one of her most favourite songs from her films. The new version has been sung by Amitabh Bachchan himself. RATING: 5/5
Bachche Ki Jaan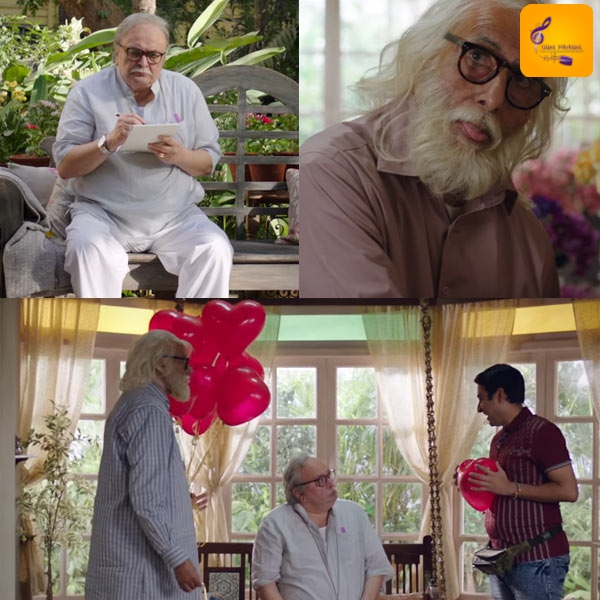 The wacky, eccentric song, "Bachche Ki Jaan", composed by Salim-Sulaiman, written by Hiral Brahmbhatt and sung by Arijit Singh is a superb, fun number which will surely tickle your funny bone. You'll love listening to the guitars strumming in the background along with Arijit's funny singing, but the fun and magic of this song will simply fade away after a few replays. RATING: 3/5
Badumbaaa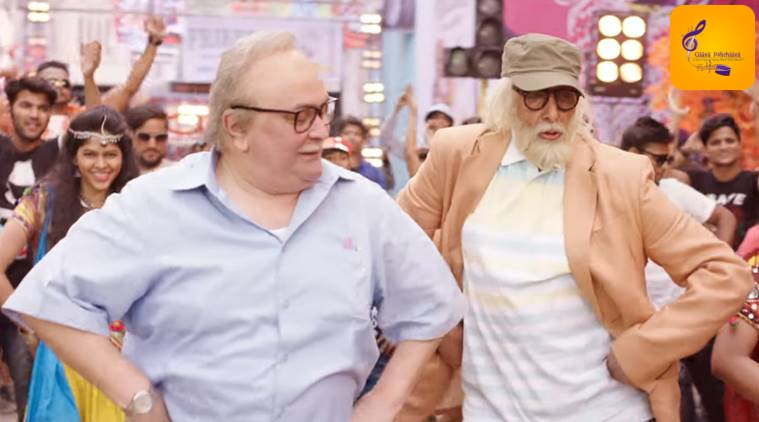 This mad dance song has been composed and arranged by Amitabh Bachchan himself. Mr Bachchan and Rishi Kapoor have sung it themselves. Whenever you get bored or feel dull, you can play this crazy track and dance like a mad buffoon. RATING: 3/5
Kulfi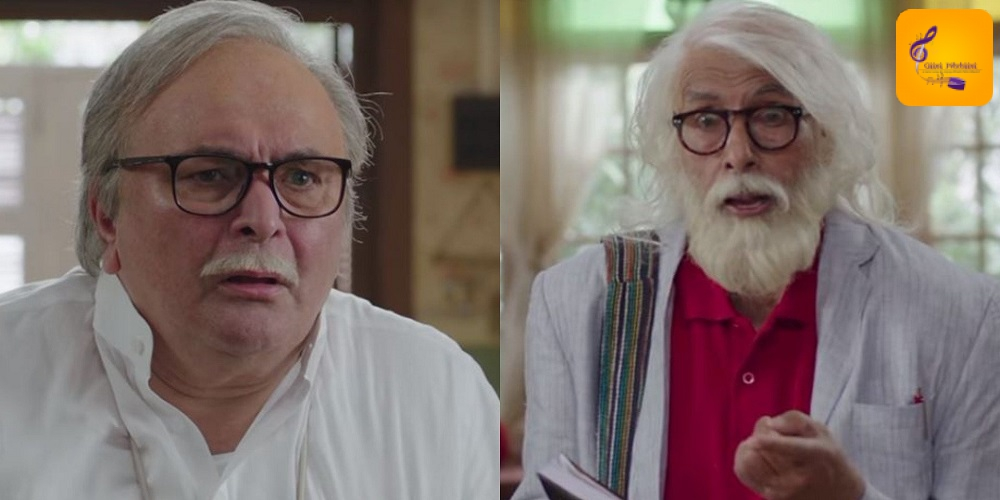 An enchanting piece of melody composed by Salim-Sulaiman and sung by the master singer Sonu Nigam. Amitabh Bachchan and Rishi Kapoor are seen reminiscing their old days and Sonu's soft, romantic voice is absolutely perfect for this song. Saumya Joshi absolutely slays it with her heart-touching lyrics. RATING: 4/5
Kuch Anokhe Rules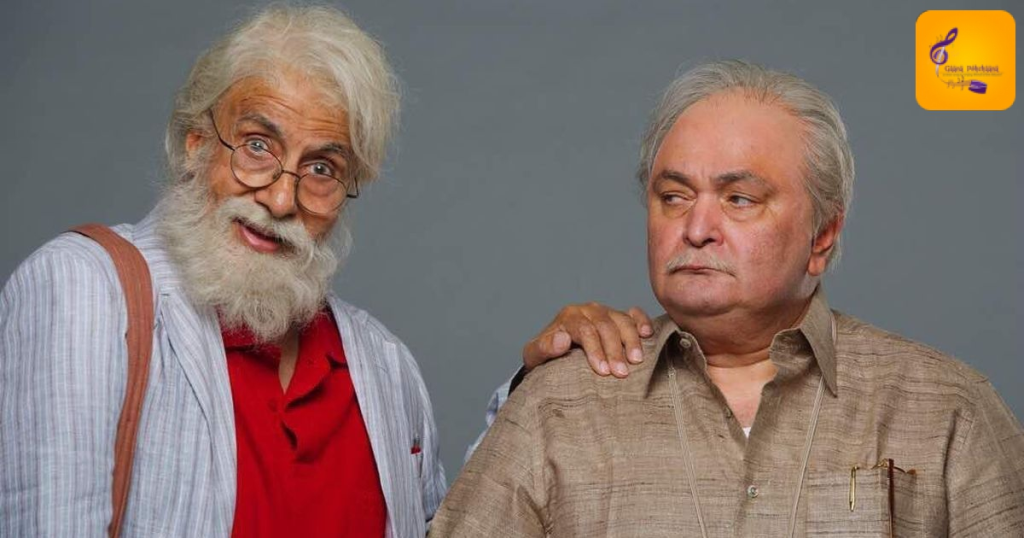 The official music video for this song hasn't released yet but Armaan Malik's signature singing style comes out perfectly well in this serene, soft paced melody. Saumya Joshi's lyrics are quite fresh and innovative. RATING: 4/5
Phir Laut Aayi Hai Zindagi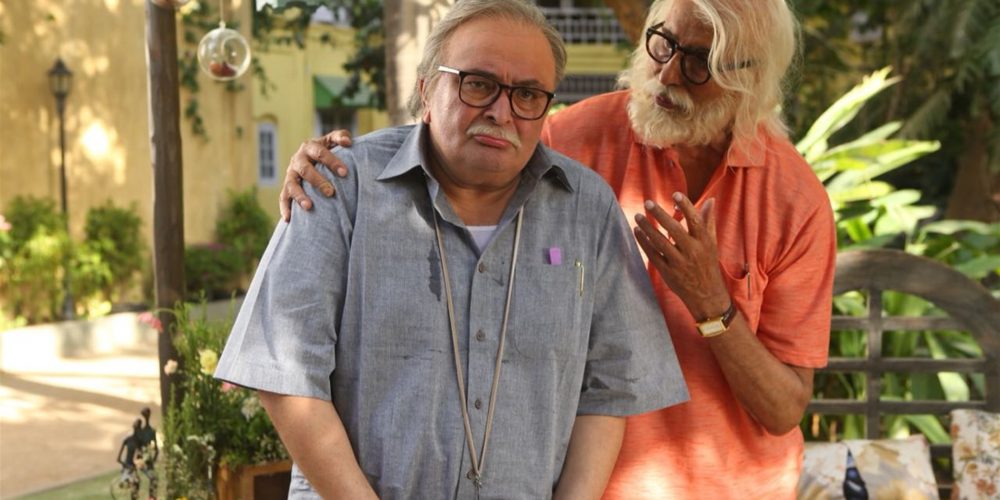 Hiral Brahmbhatt has left us completely awestruck and amazed with her sweet-sounding singing. Her magical composition, her godly voice and creativity with the lyrics, all deserve plenty of accolades and appreciation. This is probably the best song in the entire "102 Not Out" album. RATING: 5/5

Dattatraya's jovial spirit and positive, happy-go-lucky attitude towards life is a big lesson for many of us. We get to learn a lot from him and he teaches people that age is merely a matter of number, as it cannot stop people from doing the things that they love. You just have to believe in it from within. None of the songs in the album disappoints us or makes us unhappy.
To enjoy all the songs from the "102 Not Out" album visit goo.gl/25rMrF, play engaging Bollywood Musical games or read interesting blogs and reviews on GaanaP!
OUR PICK(S): We choose "Phir Laut Aayi Hai Zindagi" as our most favourite soundtrack from the album.