Album Info
Music: Tanishk Bagchi, Lijo George, DJ Chetas, S.Thaman
Lyrics: Shabbir Ahmed, Rashmi Virag, Kumaar
Singers: Neha Kakkar, Mika Singh, Kumar Sanu, Rahat Fateh Ali Khan, Asees Kaur, Nakash Aziz, Tanishk Bagchi, Dev Negi, Goldi, Arijit Singh
Album Released: December 2018



The story of Sangram "Simbaa" Bhalerao played by Ranveer Singh, an orphan-turned-cop from Shivgadh, the same town where Bajirao Singham (Ajay Devgan) was raised, takes us back to the Singham movie. Quite Opposite to Bajirao's integrity and honesty, Simbaa takes complete advantage of the situation and leads the life of a corrupt cop. However, when his dear ones are abused, he finds himself changed and is forced to select a more righteous path.
Below we'll talk about the songs composed by Tanishk Bagchi, Lijo George – DJ Chetas and S. Thaman.
Aankh Marey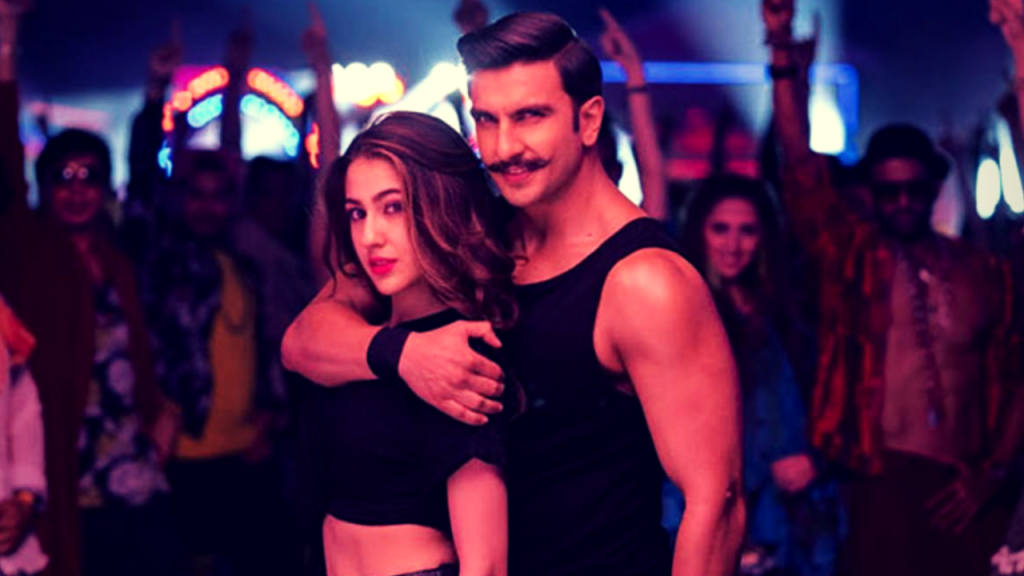 A dhamakedaar party track to make your new year super-awesome. Tanishk Bagchi has been extremely creative with the composition. Kumar Sanu is back after a long time along with Neha Kakkar and Mika Singh to make you put your dancing shoes on. Enjoy this song on the GaanaPehchaana app. Ranveer Singh and Sara Ali Khan look gorgeous in this song. Rating: 4/5
Tere Bin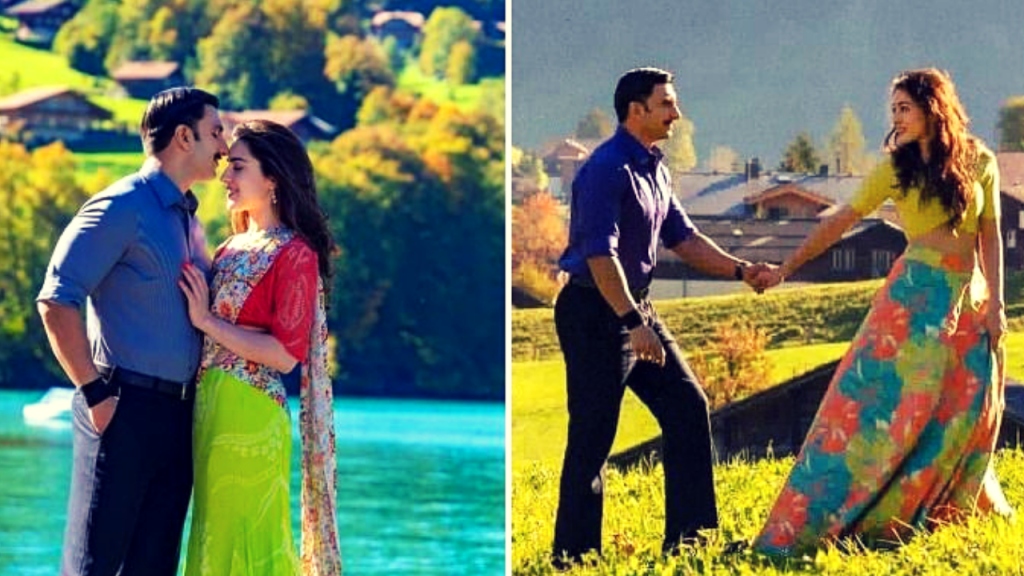 Tanishk Bagchi has intelligently retained the nostalgia and mushy melody of Nusrat Fateh Ali Khan's original track "Tere Bin Nahi Lagda Dil Mera" while appropriately mixing it with a modernistic arrangement that today's generation can relate to. Asees Kaur, Rahat Fateh Ali Khan and Tanishk Bagchi's voices mix together to create magic. Rahat Fateh Ali Khan always does justice to his father's remakes. Rating: 5/5
Aala Re Aala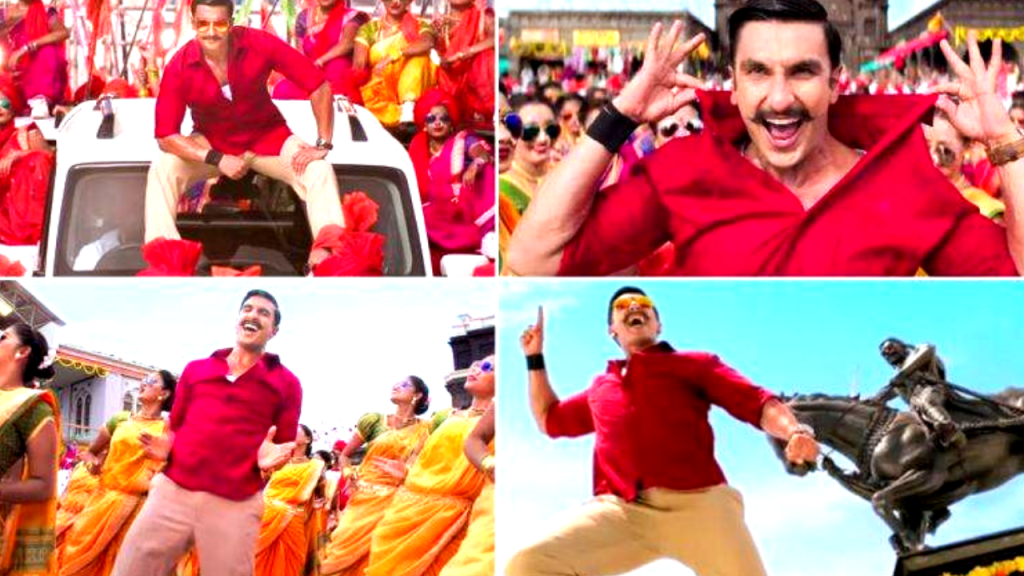 "Aala Re Aala" is a bang on colourful number which launched Ranveer Singh in the movie 'Simmba'. He is seen performing a super-energetic dance sequence along with an entire crew of men and women decked up in Maharashtrian costumes with saffron flags. Listening to "Aala Re Aala Simmba Aala" in Dev Negi and Goldi's voices will make you dance like crazy. Rating: 4/5
Mera Wala Dance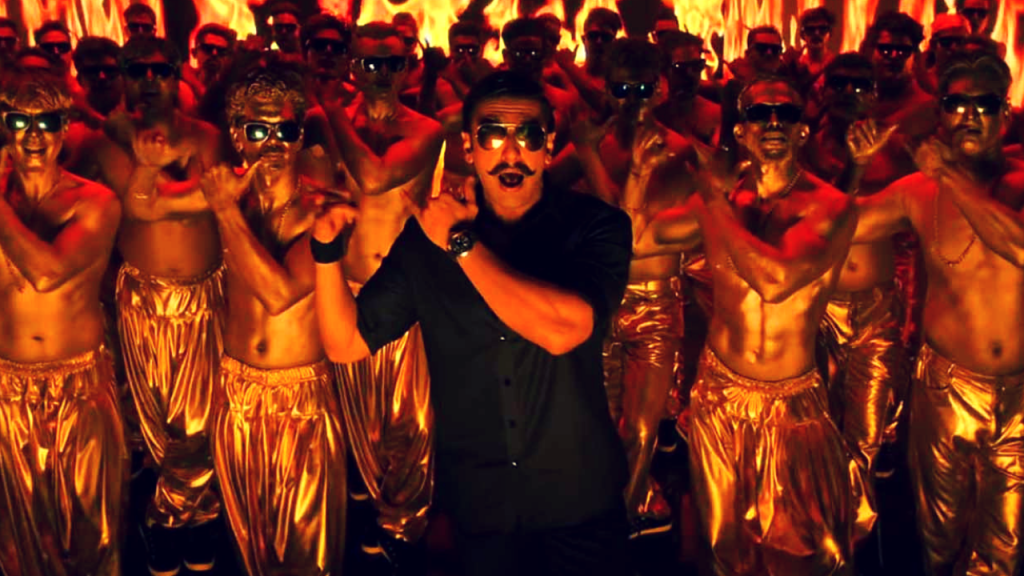 This song shows Ranveer Singh, Sara Ali Khan and Ajay Devgan dancing together in one frame. Ajay Devgan's grand entry looks absolutely smashing.  Kumaar is the perfect lyricist for this song. Neha Kakkar and Nakash Aziz create a booming party atmosphere with their marvellous voices. Rating: 3/5
Bandeya Re Bandeya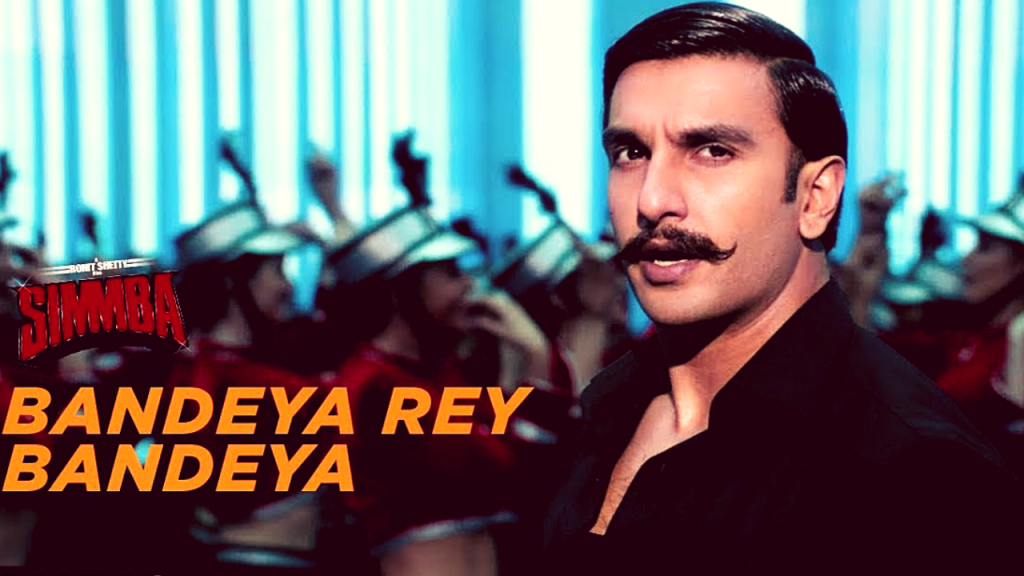 "Kanka Num Tara Num, Tandar Na Num Tara Num, Bandeya Re Bandeya, Bandeya Re Bandeya, Raah Pe Chal Bandeya". This one's a musical masterpiece composed and programmed by Tanishk Bagchi, sung by the sensational Arijit Singh and Asees Kaur along with support from the phenomenal chorus including Chayan Ghosh, Nickhiel Jain, Rahul Pandey, Purnima Solanki & Unnati Shah. The music by Bagchi is such that it will connect you to the basic theme of the film. Rating: 5/5
Simmba Theme 1/ Theme 2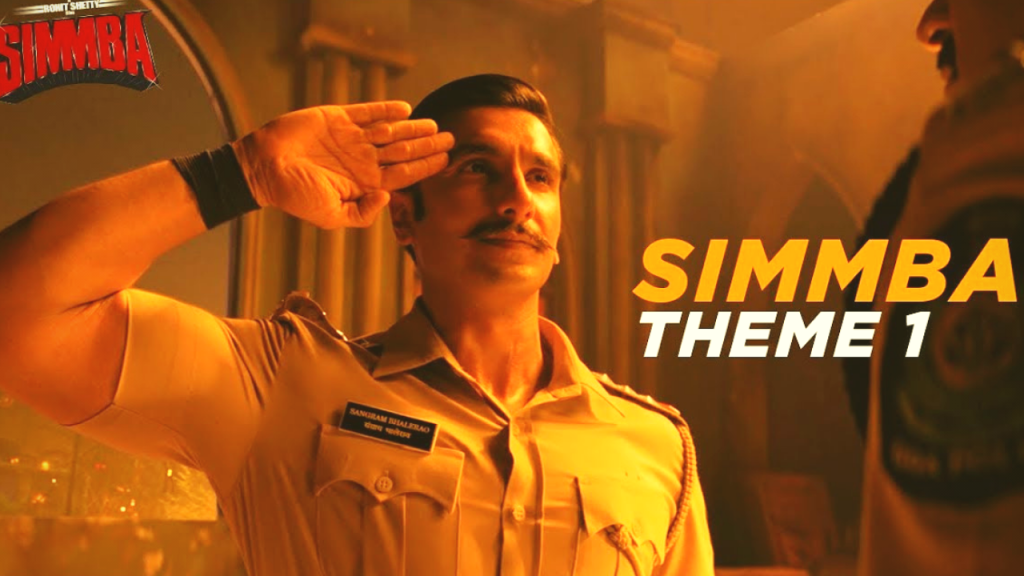 We have 2 theme melodies for this film which are played as soon as we have some moment of victory for Simmba (Sangram Bhalerao) our head of police. The first one is composed and programmed by Tanishk Bagchi, the master musician himself with additional percussions by Krishna Kishore and Team. The music was mixed and mastered by Eric Pillai. The 2nd theme track was composed by S. Thaman. Rating:2/5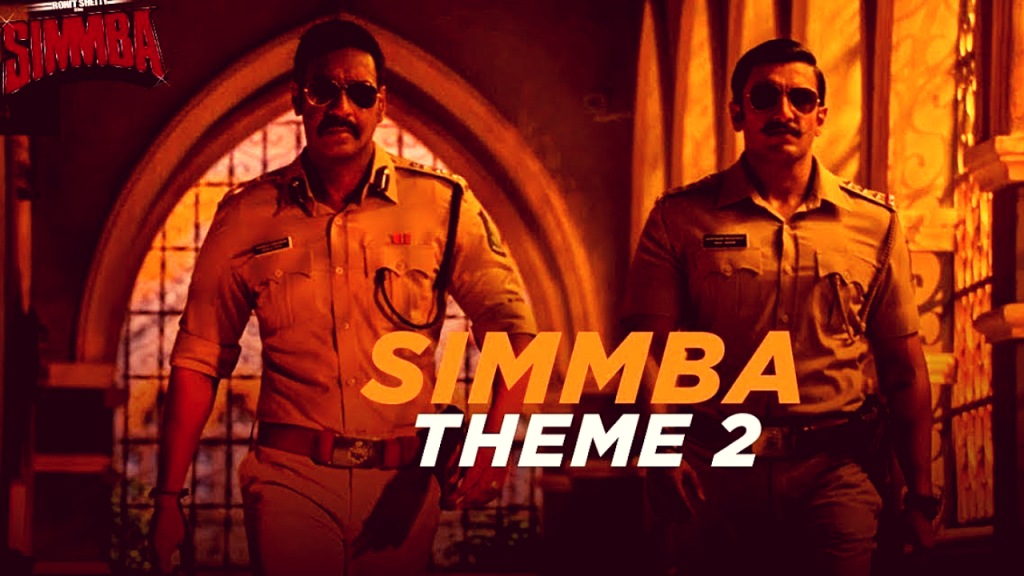 The film is a full-on entertaining one and there are many people who wish to watch it more than once. It's not just the movie that's a super-duper hit one, but the songs and their videos are absolutely amazing as well. They are sure to rank amongst the best songs of 2019. THREE CHEERS FOR SIMMBA!!!
Visit the link  https://goo.gl/gYb3YM to listen to the songs from "Simmba", to play engaging Hindi Film Music Games, click  Bollywood Musical games or read interesting blogs and reviews on GaanaP!
OUR PICK(S): We choose "Tere Bin" as our most favourite song from the album.
-Arunima Gupta