Album Info
Music: Shankar Ehsaan Loy, Shaad Ali
Lyrics: Gulzar
Singers: Sukhwinder Singh, Sunidhi Chauhan, Shankar Mahadevan,  Diljit Dosanjh, Ehsaan Noorani, Hemant Brijwasi, Sahil Akhtar, Shehnaz Akhtar, Daler Mehndi
Album Released: June 2018
If you are a sportsman or you're passionate about playing some sports, you'll love the upcoming Bollywood film, "Soorma". Soorma tells the story of the international hockey player Sandeep Singh, played by Diljit Dosanjh, who was paralyzed and used a wheelchair for two years after an accidental gunshot injured him in 2006. It is one of the biggest comeback stories of hockey legend, Sandeep Singh. After confronting all odds bravely, Sandeep got back on his feet and made a comeback to international hockey in 2008. India won the 2009 Sultan Azlan Shah Cup under his captaincy and went on to qualify for the 2012 Olympics.
Let's see whether the songs for Soorma are as sporty as the movie.
Good Man Di Laltain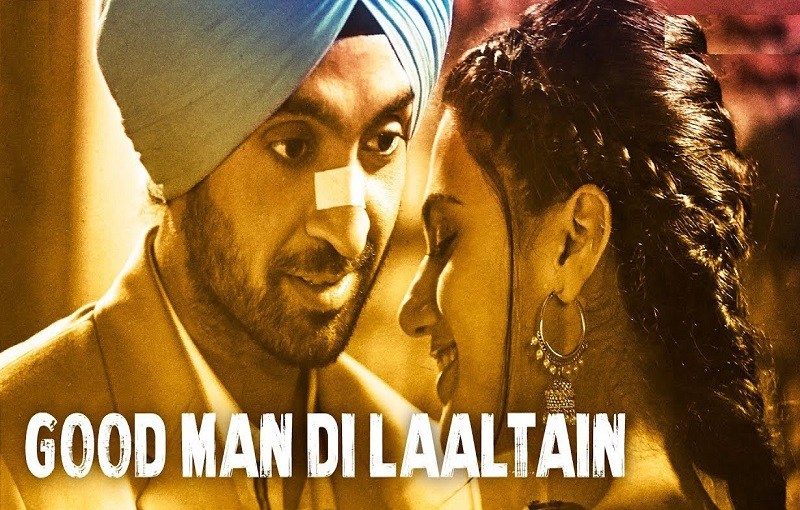 Source: www.lyricsdiary.info
This is a Sukhwinder special song. Sukhwinder Singh gets a brilliant opportunity to bellow at the top of his lungs for Diljit Dosanjh. Khulbhushan Kharbanda supported the main actors in this dance sequence. You'll especially love the old style bhangra modernised with some fun modern beats. Sunidhi doesn't get to sing much but Tapsee and Diljit rock with their energetic bhangra performance. Rating: 3/5
Soorma Anthem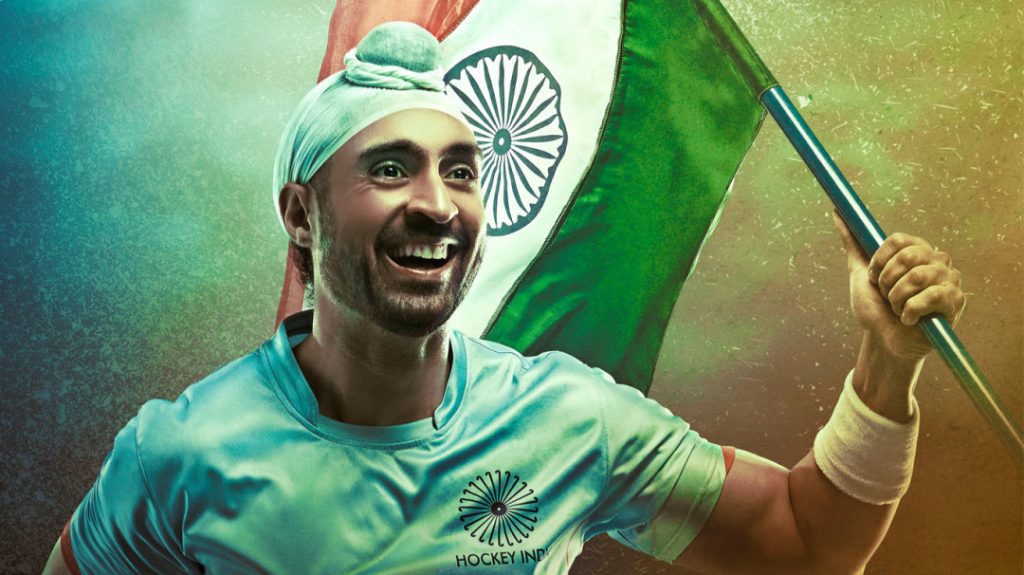 Source: www.mumbailive.com
The Anthem is a lot like the typical motivational theme songs from sports movies. Sung by Shankar Mahadevan, the instrumentation is light but characterised by acoustic guitars and light strings. The electric bass and synth drums add the typical Punjabi flavours. Shankar-Ehsaan-Loy stay true to their style. Rating: 3/5
Ishq Di Baajiyaan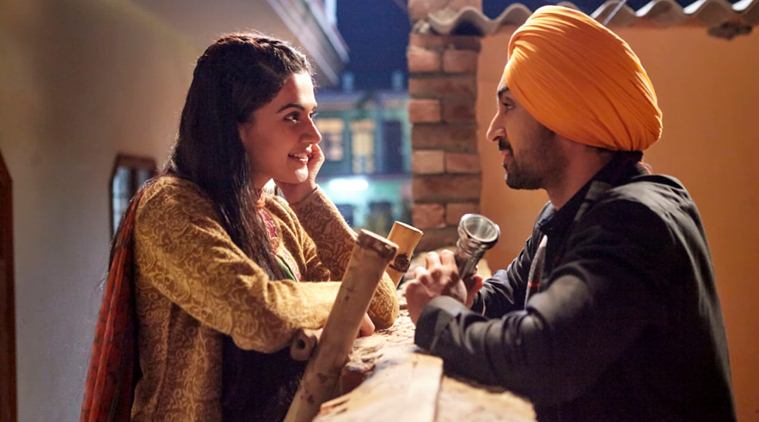 Source: www.indianexpress.com
A classic Punjabi love song missing out on an original melody. Diljit Dosanjh lends his own mellifluous voice to this folk style love song. If you are an emotional person you'll easily relate to this track. The instrumentation comprising of dhol, sarod and occasional flourishes of strings is quite soothing to the ears. Rating:4/5
Pardesiya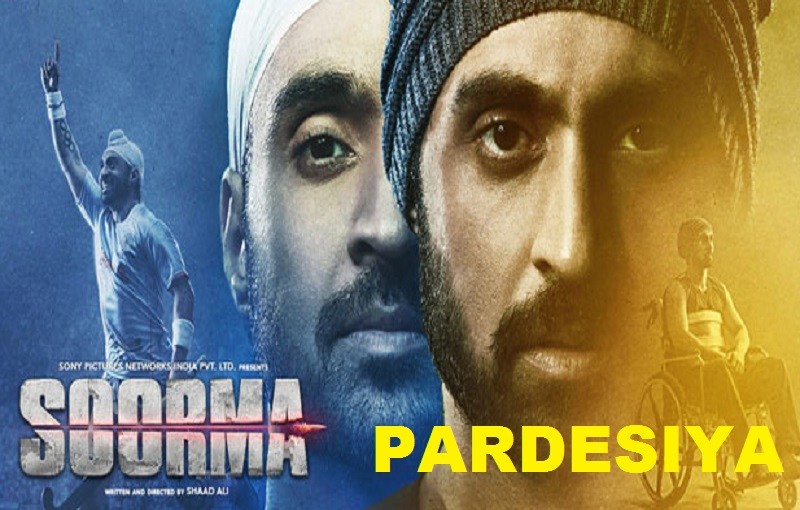 Source: www.aaodekho.com
"Pardesiya" is the most heart touching song in the entire album. Ehsaan Noorani is being backed by Shankar Mahadevan, Hemant Brijwasi, Sahil Akhtar and Shehnaz Akhtar in the vocals. Hemant Brijwasi was the recent Rising Stars winner who won over millions of hearts with his devotional singing. There is desperation in this melody, topped off by extreme sadness. The lead actor's hopelessness and pain are sharply portrayed in this song. Rating: 5/5
Flicker Singh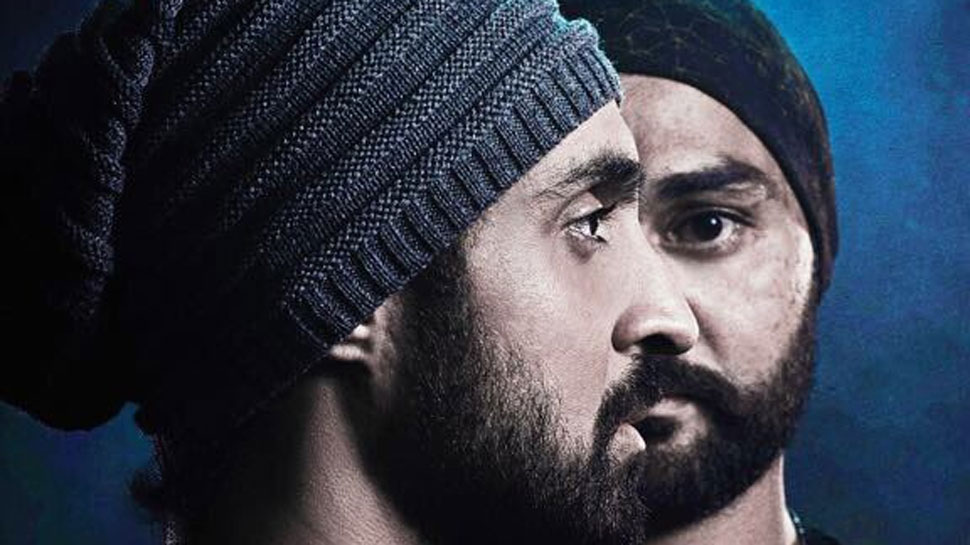 Source: http://zeenews.india.com
Flicker Singh is a super-energetic superhero song. Gulzar's creative lyrics highlight the brilliance of Punjab as a state and its people. The music seems loud and blaring, but minimal instruments, dhol and the occasional interruption by electronic instruments keep it interesting. This song can turn out a little boring after a few replays. Rating: 2/5
The songs are beautifully blended into the movie. Sometimes music explains more than mere dialogues. Hopefully, these melodies will rekindle the spirit of sportsmanship within you.
To listen to the songs from "Soorma", visit goo.gl/25rMrF, to play engaging Bollywood Musical Games click  Bollywood Musical games or read interesting blogs and reviews on GaanaP!
OUR PICK(S): We choose "Pardesiya" as our most favourite song from the album.