Anushka Sharma doesn't belong to a filmy background and has achieved everything in the industry on her own. She intended to pursue a career in journalism and modelling but ended up being one of the most successful actresses in the industry. The "Zero" actress is extremely proud of what she has achieved and so are we.
A few of her songs have broken all records and are the most well-loved and trending songs of all time.
Let's read about a few of them now! Don't forget to listen to these songs on GaanaPehchaana, the number 1 Song Application for free.
Dance Pe Chance (2008)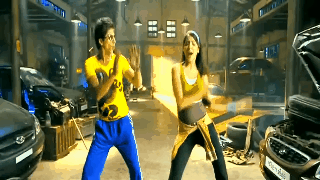 Music: Salim-Sulaiman
Lyrics: Jaideep Sahni
Singers: Sunidhi Chauhan & Labh Janjua
This is the first song that made Anushka Sharma an overnight star. She and Shahrukh Khan absolutely rock their dance moves. Jaideep Sahni's peppy lyrics and Sunidhi Chauhan, Labh Janujua, the Bhangra singer, songwriter's singing prowess make this superb dance number a sensational hit. It's still a top favourite.
Tujh Mein Rab Dikhta Hain (2008)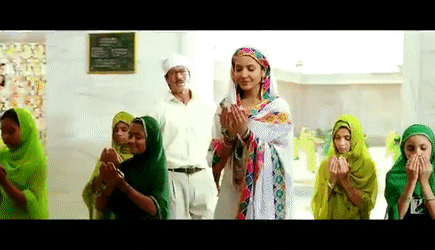 Music: Salim-Sulaiman
Lyrics: Jaideep Sahni
Singer: Roop Kumar Rathod
A mushy romantic number from Anushka's debut film "Rab Ne Bana Di Jodi". This mindblowing composition has something really special about it. It's going to steal your heart. It's actually hard to match up to Salim-Sulaiman's breathtaking composition, Jaideep Sahni's creative lyrics and Roop Kumar Rathod's magnetic voice.
Ainvayi Ainvayi (2010)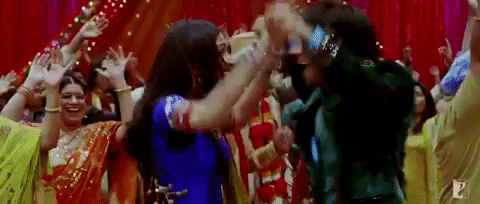 Music: Salim-Sulaiman
Lyrics: Amitabh Bhattacharya
Singers: Salim Merchant & Sunidhi Chauhan
The peppiest wedding dance number, "Ainvayi Ainvayi" will make you dance like crazy. Sunidhi Chauhan and Salim Merchant seem to be absolutely comfortable in their own zone. This song might have lost its charm over the years but it can still make you put your party caps on and dance like crazy.
Jiya Re (2012)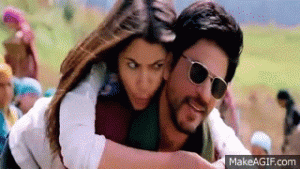 Music: A. R. Rahman
Lyrics: Gulzar
Singers: Neeti Mohan, Safia Ashraf
An electrifying song shot in Srinagar. "Jiya Re" is going to blow your mind away. Anushka Sharma is seen letting go of all her inhibitions and dancing away to glory. She follows her passion. A.R Rahman's fabulous composition and Neeti Mohan's mind-blowing husky voice will make you dance like crazy.
Chaar Kadam (2014)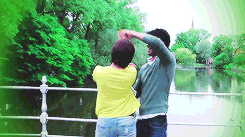 Music Director- Shantanu Moitra
Lyrics – Swanand Kirkire
Singers – Shaan, Shreya Ghoshal
"Chaar Kadam" is a heavenly song composed by Shantanu Moitra in his classic style. Written by the expert and much-renowned lyricist Swanand Kirkire and sung by the most hit melodious Jodi Shreya Ghoshal and Shaan, whose voices are sweeter than honey leave the listeners entranced.
Radha (2017)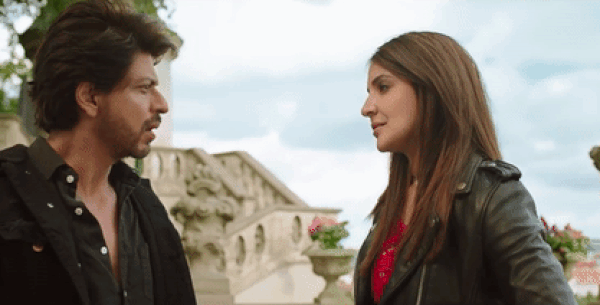 Music: Pritam
Lyrics: Irshad Kamil
Singer: Sunidhi Chauhan, Shahid Mallya
Composed by our favourite Pritam and sung by the duo Shahid Mallya and Sunidhi Chauhan, "Radha" is a peppy track from the "Harry met Sejal" album and was the first song to be released. The number of views outreached six million just within two days. Shahid and Imtiaz launched this song at an event in Ahmedabad where around seven thousand local women named Sejal had been invited. All in all this crazy number beginning with Shahrukh explaining to Anushka the reason behind Punjabi singers being so loud has become a favourite for many around the world simply because of the funky and traditional elements added to it.
Hawayein (2017)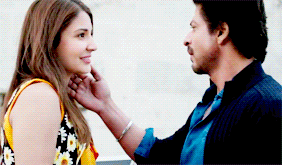 Music: Pritam Chakraborty
Lyrics: Irshad Kamil
Singer: Arijit Singh
Music composer Pritam said in an interview, that he couldn't believe this song would become so huge, this quick. This typical romantic number sung by Arijit Singh stands true to Arijit's signature singing style. It's a light, breezy, romantic track and quite similar to its name "Hawayein" it will make you want to flutter with the breeze. Presented by Red chillies entertainment house and supported by Sony Music India digital marketing team, this sweet song showing glimpses of the protagonists falling in love is supposedly the best song from "Harry Met Sejal".
Did you know that Anushka Sharma won the "Hottest Vegetarian Award" by PETA India in 2015 along with Aamir Khan? She is one of the very few actresses who endorses surviving on plant-based foods as a way of living. These songs became the biggest hits on her birthday this year. Hope you enjoyed reading about them.
Enjoy the above-mentioned songs on https://goo.gl/3AzqAD, to read the blogs and reviews click on Blog/Review. To play your favourite Bollywood Musical games set in the pattern of Bollywood song quizzes, check out the new version of the app https://goo.gl/Qyhuof. Don't forget to let us know about your most favourite picnic melody in the comments below.