There's a dialogue in "Zindagi Na Milegi Dobara" which says "Seize The Day My Friend. Pehle Is Din Ko Puri Tarah Jiyo, Phir Chaalis Ke Baare Mein Sochna." Bollywood has numerous films with inspirational dialogues which encourage us and motivate us to achieve great heights. Similarly, there are Bollywood songs which instil seeds of hope and make us a lot more motivated than ever before. Listen to these songs on the GaanaPehchaana Music App.
Today, let's read about a few inspirational Bollywood Melodies which will encourage you to look at the brighter side of things.
O Majhi Chal (1969)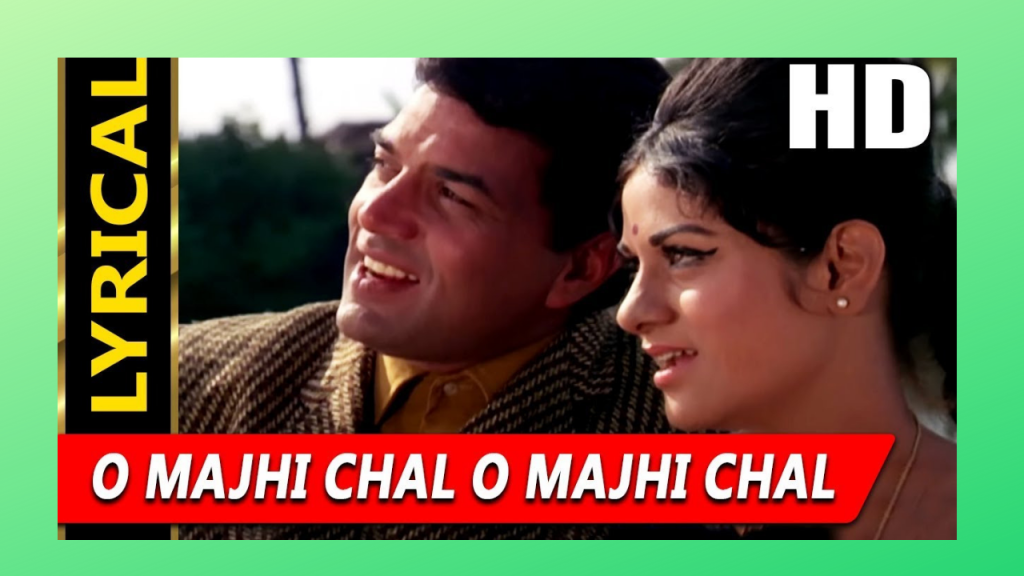 Music: Laxmikant Pyarelal
Lyrics: Anand Bakshi
Singers: Mohammad Rafi
Movie: Aaya Saawan Jhoom Ke
This particular stanza from the song "O Majhi Chal" very poignantly speaks about looking ahead at the rays of hope and forgetting about the dark, dreary clouds. "Ashaaon Se Naata Jod De, Ye Niraasha Ke Bandhan Tod De, Sun O Maanjhi Aj Ka Gam Tu Chhod De, Aaj To Pichhe Rah Gaya Hai, Saamane Hai Kal". Mohammad Rafi's lively, happy voice and Dharmendra, Asha Parekh's breathtaking acting skills will leave you in awe.
Raaton Ke Saaye (1972)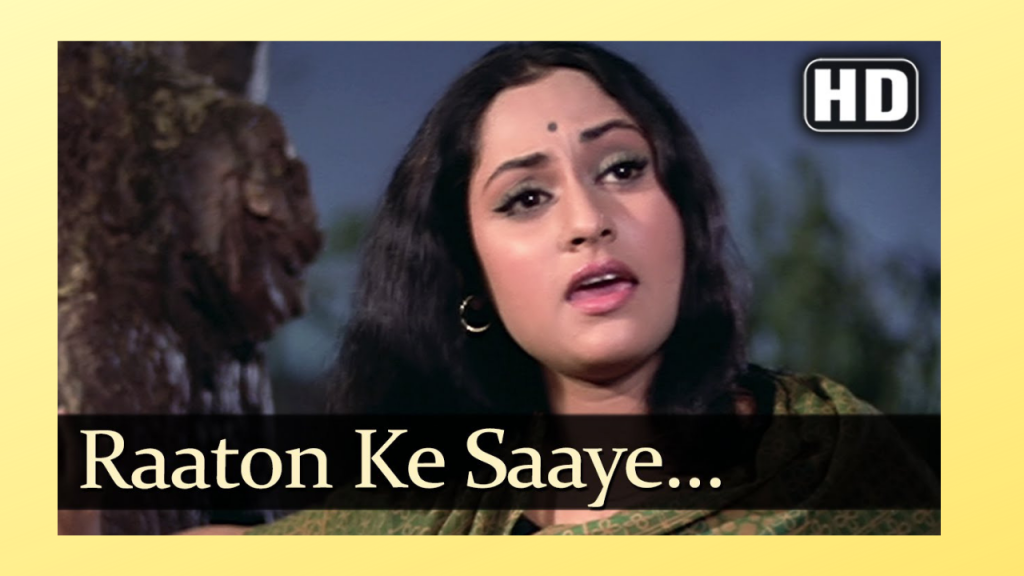 Music: Salil Chowdhury
Lyrics: Yogesh
Singer: Lata Mangeshkar
Movie: Annadata
A mesmerising composition by Salil Chowdhury with Lata Mangeshkar's spellbinding voice ringing through Jaya Bhaduri's lips. This song from the 1972 movie is an absolute feast for the ears. Yogesh's hope inducing lyrics are perfect and teach you how to bear through the darkness and tough times that life throws at you.
Ruk Jana Nahi Kahin Tu Haar Ke (1974)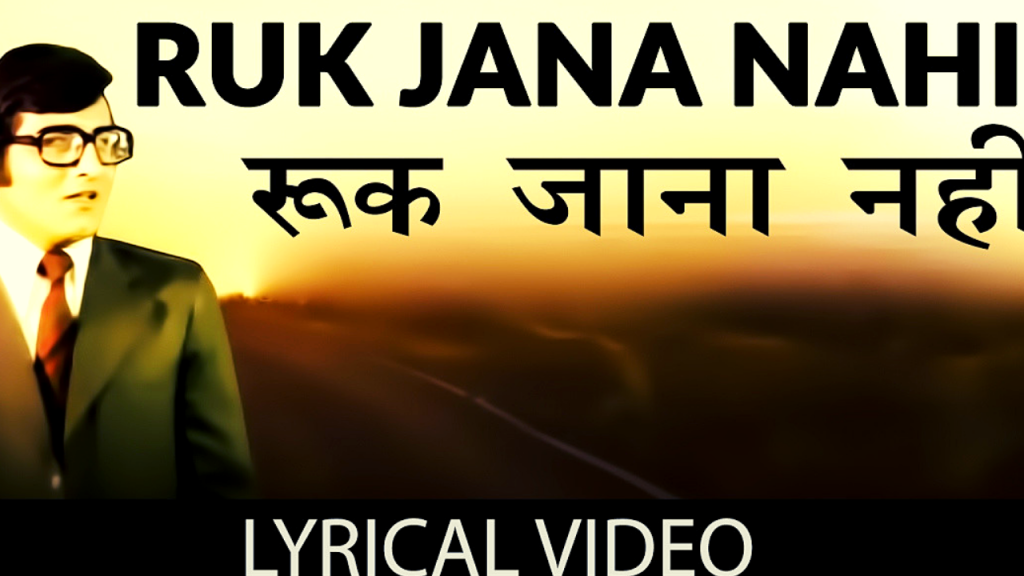 Music: Laxmikant-Pyarelal
Lyrics: Majrooh Sultanpuri
Singer: Kishore Kumar
Movie: Imtihaan
A rare gem of a song in the golden voice of Kishore da. "Ruk Jana Nahi Kahin Tu Haar Ke" talks about the adversities in the life of a college professor played by Vinod Khanna. Laxmikant-Pyarelal makes for a great composer duo and their composition is absolutely class apart. Kishore da does really well with the singing. Majrooh Sultanpuri's lyrics teach us to keep looking at the bright side of things and to never stop in life, come whatever may.
Kahan Tak Yeh Man Ko Andhere (1979)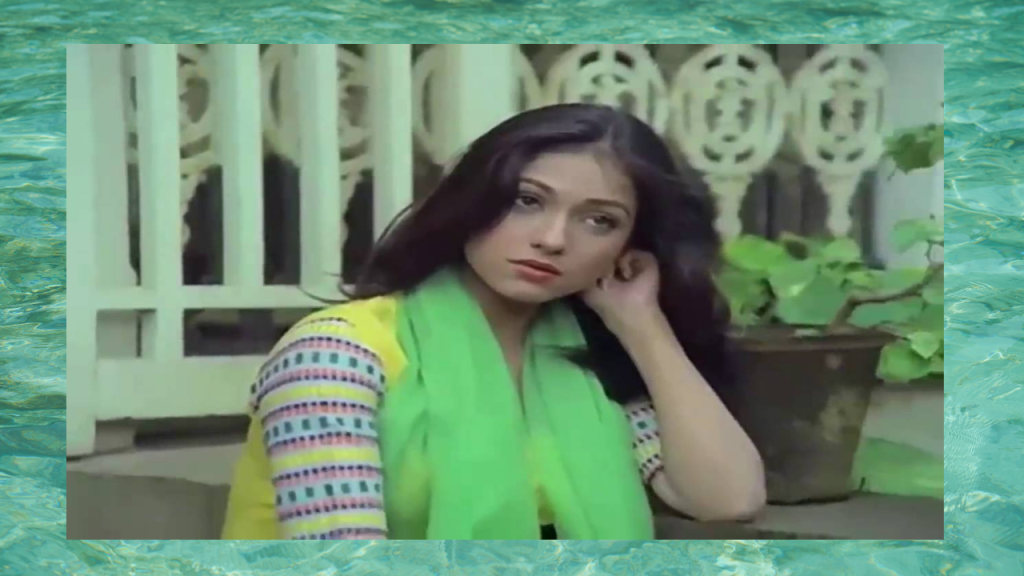 Music: Rajesh Roshan
Lyrics: Yogesh
Singers: Kishore Kumar
Movie: Baaton Baaton Mein
"Kaha Tak Yeh Man Ko Andhere Chalenge, Udaasi Bhare Din Kabhi Toh Dhalenge" is another song on hope and encouragement written by the same lyricist Yogesh. The soul-stirring song sung in Kishore Kumar's voice will bring relief to your heart. This melody is from the hit 1979 romantic comedy film produced and directed by Basu Chatterjee.
Ek Andhera Laakh Sitaare (1985)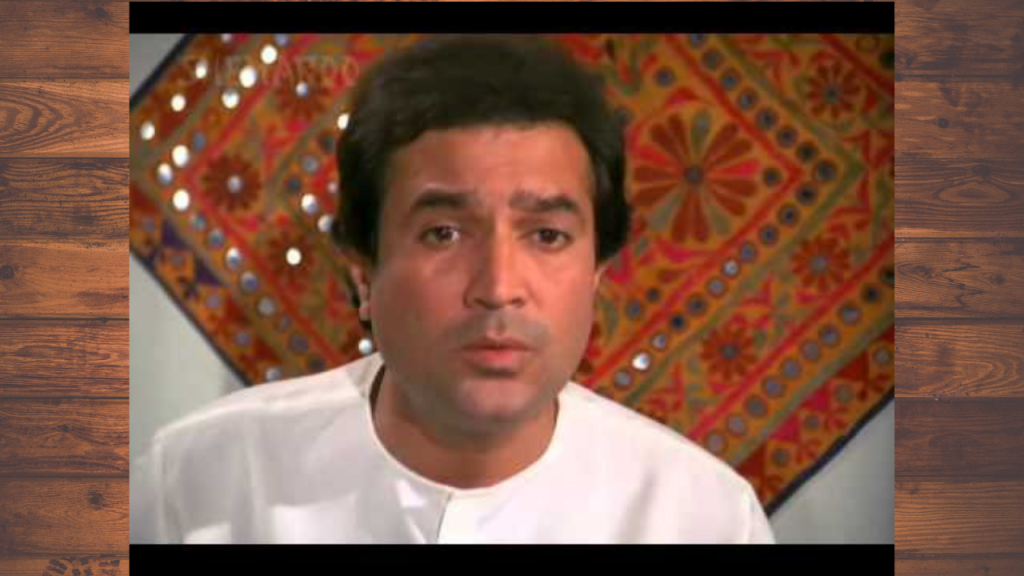 Music: Rajesh Roshan
Lyrics: Indeevar
Singers: Mohammed Aziz
Movie: Aakhir Kyon
This song talks about the millions and millions of stars symbolising light, that surround darkness. From the 1985 Bollywood film "Aakhir Kyon" starring Rajesh Khanna and Smita Patil, "Ek Andhera Laakh Sitaare" is like magic, that can drag you out of all gloomy and awry situations.
Zindagi Har Kadam Ek Nai Jung (1985)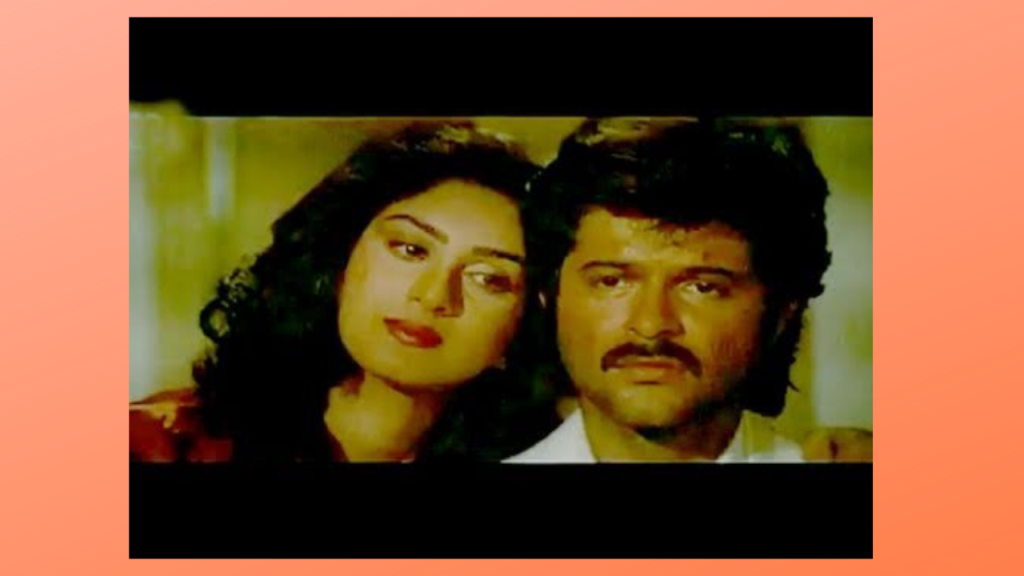 Music: Laxmikant Pyarelal
Lyrics: Anand Bakshi
Singer: Lata Mangeshkar
Movie: Meri Jung
A melancholic song from the 1985 film "Meri Jung" starring Anil Kapoor and Meenakshi Seshadri, that describes the adversities of life. This track gives us hope and brings us out of despair. Lata Mangeshkar sings in her quintessential style and Anand Bakshi has done a superb job with the lyrics.
Aashayein (2005)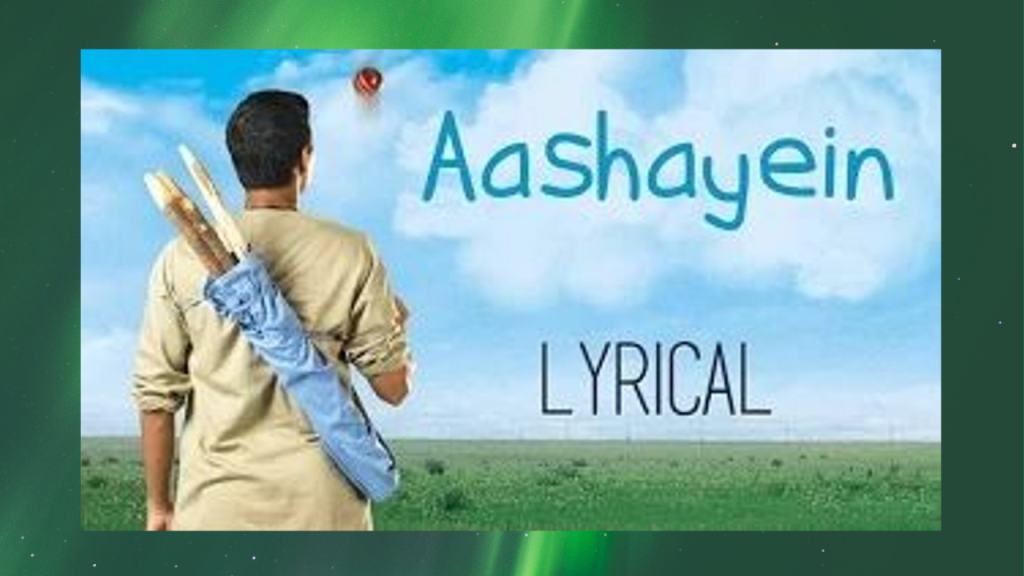 Music: Himesh Reshammiya, Salim Merchant, Sulaiman Merchant
Lyrics: Himesh Reshammiya, Salim Merchant, Sulaiman Merchant
Singer: Krishnakumar Kunnath (K.K)
Movie: Iqbal
"Aashayein" is a song from the 2005 Bollywood coming-of-age sports drama film written and directed by Nagesh Kukunoor. The story follows a cricket-obsessed deaf and mute boy from a remote Indian village as he aims to overcome difficulties to become a cricketer and fulfil his dream of playing for the Indian national cricket team. Sung by the extremely talented Krishnakumar Kunnath, composed/written by Himesh Reshammiya, Salim Merchant and Sulaiman Merchant, "Aashayein" will motivate you to bring out the best version of yourself.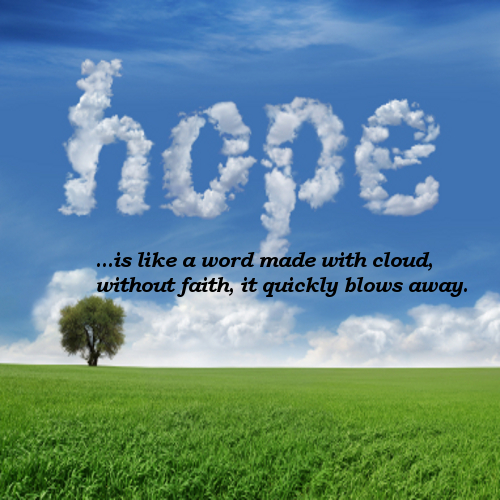 We end the blog leaving you with hope and encouraging you to face the future bravely. If you can think of any other Bollywood songs fitting this theme, do let us know the names of these songs in the comments. It's the start of a new year, be happy and keep smiling through the thick and the thin.  Enjoy the above-mentioned songs on https://goo.gl/3AzqAD, to read the blogs and reviews click on Blog/Review. To play your favourite Bollywood Musical games set in the pattern of Bollywood song quizzes check out the new version of the app https://goo.gl/Qyhuof. Don't forget to let us know about your most favourite picnic melody in the comments below.

-By Arunima Gupta