Just like some of us are fond of watching horror films, because we enjoy the spine-tingling, nerve-racking feeling that scary films give us, similarly there are people who thoroughly enjoy listening to spooky songs because these songs transport them to a supernatural, spooky world.
Bollywood has its own exquisite collection of tempting horror songs which will take you in for a chilling ride to the land of ghosts, vampires and unsatiated spirits.
Enjoy this ghostly GaanaPehchaana blog….
Kahin Deep Jale Kahin Dil (1962)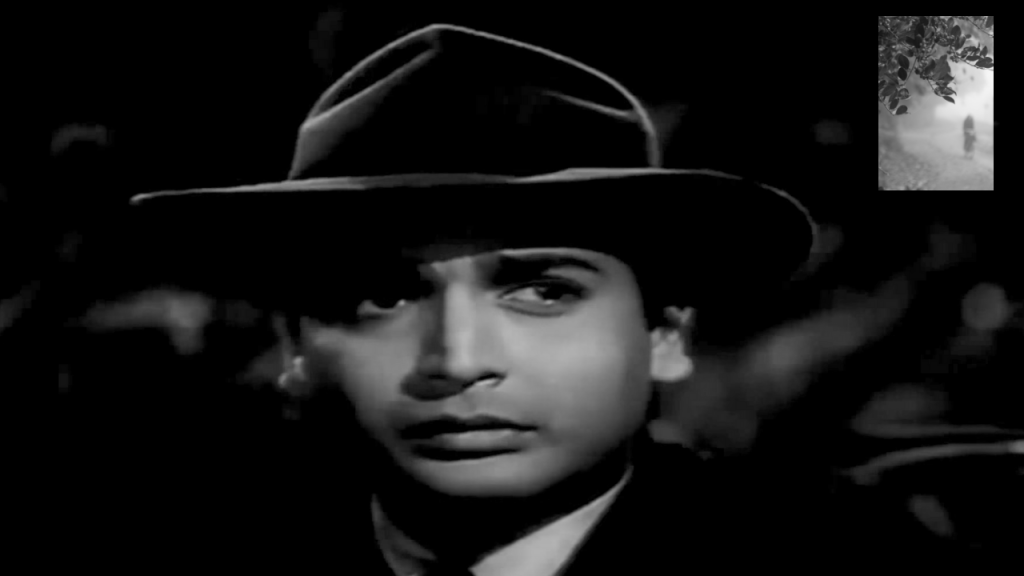 Movie: Bees Saal Baad
Music: Hemant Kumar
Lyrics: Shakeel Badayuni
Singer: Lata Mangeshkar
This one's a spooky song sung by a dead girl turned into a ghost. Nobody knows the scary truth until the end of the film. The lilting music from the piano and Lata Mangeshkar's delicate voice make the song sound extremely haunting. Hats off to Waheeda Rehman and Manoj Kumar's brilliant screen presence. Hemant Kumar broke all records with this spooky composition.
Jhoom Jhoom Dhalti Raat (1964)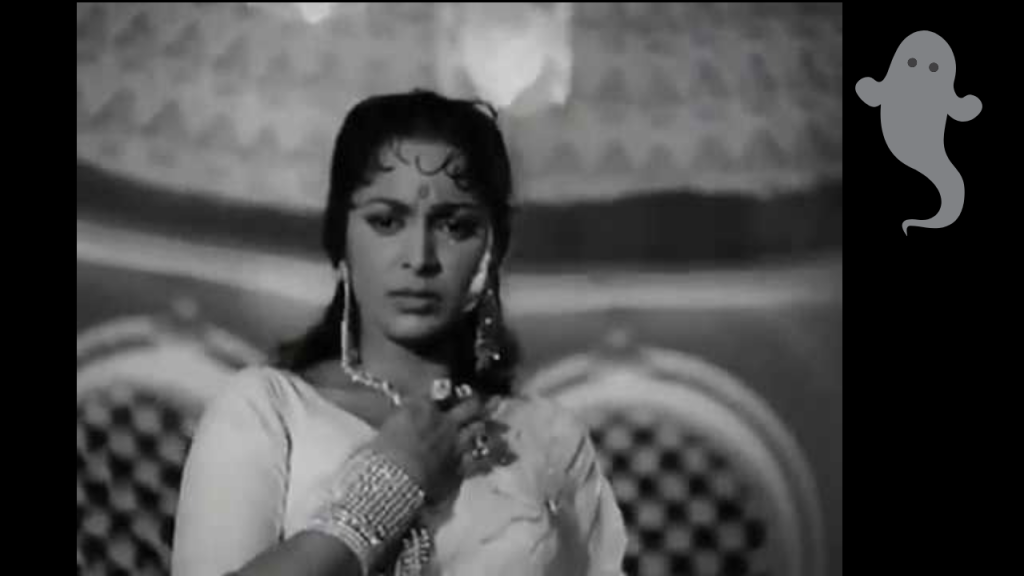 Music: Hemant Kumar
Lyrics: Kaifi Azmi
Singer: Lata Mangeshkar
Movie: Kohraa
"Jhoom Jhoom Dhalti Raat" is an extremely creepy song from the 1964 hit thriller-horror film directed by Biren Nag called "Kohraa". The film was adapted from Daphne Du Maurier's 1938 novel "Rebecca". We find Waheeda Rehman haunted by the ghost of her husband's ex-wife. Hemant Kumar's compositions for thriller films have always been a hit. Lata Mangeshkar and Kaifi Azmi's singing and lyrics very aptly exude the spooky, horror vibes.
Naina Barse (1964)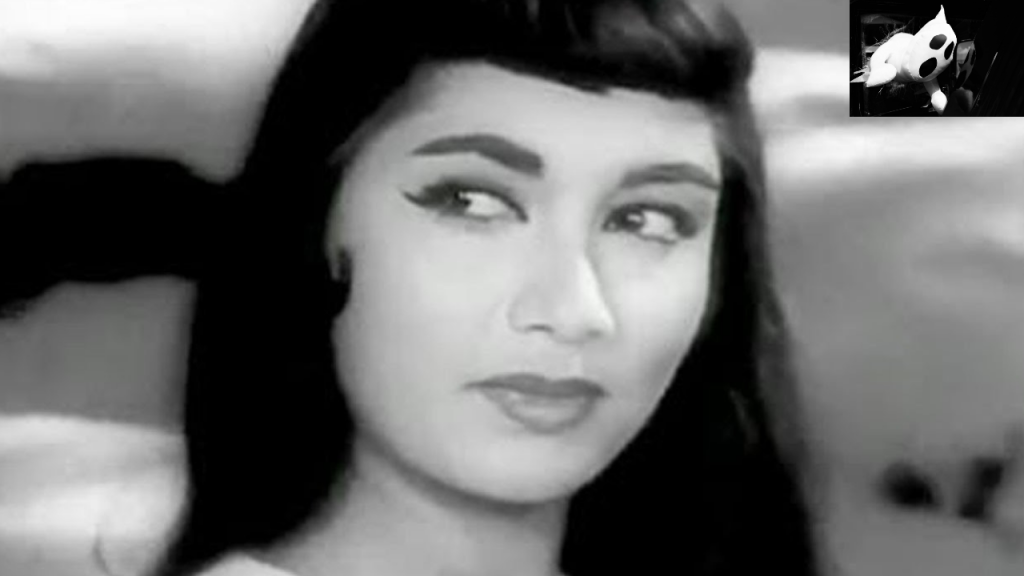 Music: Madan Mohan
Lyrics: Raja Mehdi Ali Khan
Singer: Lata Mangeshkar
Movie: Woh Kaun Thi
"Naina Barse, Rimjhim, Rimjhim, Piya Tore Awan Ki Aas" is a breathtakingly beautiful song loved by generations of Bollywood Music Lovers. Lata Mangeshkar sings it for Sadhana, who in this song, haunts Anand (Played by Manoj Kumar) and takes him to the graveyard. Raja Mehdi Ali Khan's lyrics emit a supernatural and mysterious aura. Lata Mangeshkar does complete justice to this song.
Gumnaam Hai Koi (1965)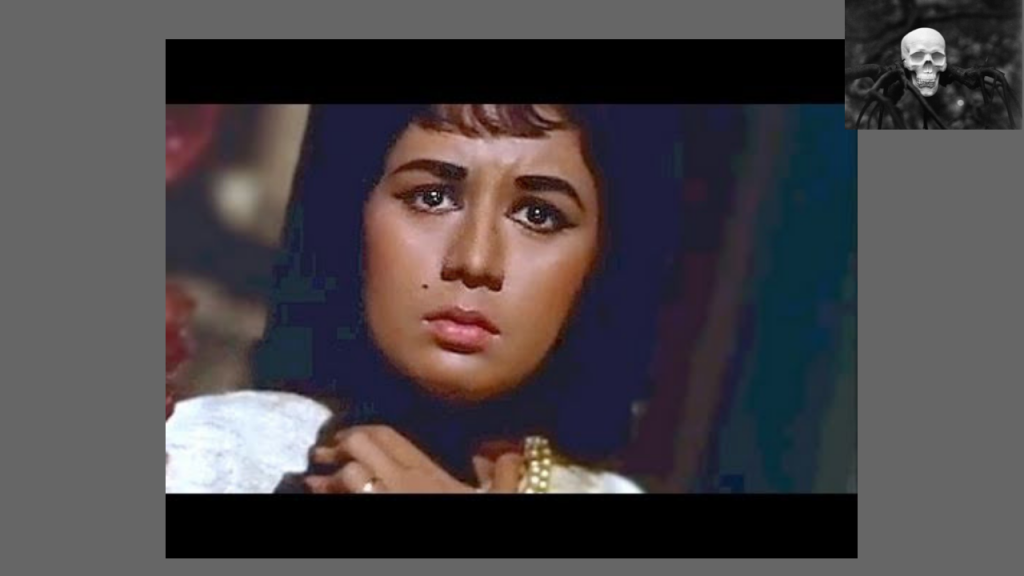 Music: Shankar Jaikishan
Lyrics: Hasrat Jaipuri
Singers: Lata Mangeshkar
Movie: Gumnaam
This is by far the most renowned Bollywood horror song. It's from the 1965 Bollywood thriller film, "Gumnaam". Most of us might not remember the names of any Bollywood spooky songs, but this one remains etched in our mind.
It's the music by  Shankar Jaikishan, the lyrics by Hasrat Jaipuri and Lata Mangeshkar's singing style that contribute to the haunting nature of this song. It's not the song video that will scare you, even if you listen to this song with your eyes closed you'll be extremely scared.
Kai Sadiyon Se (1972)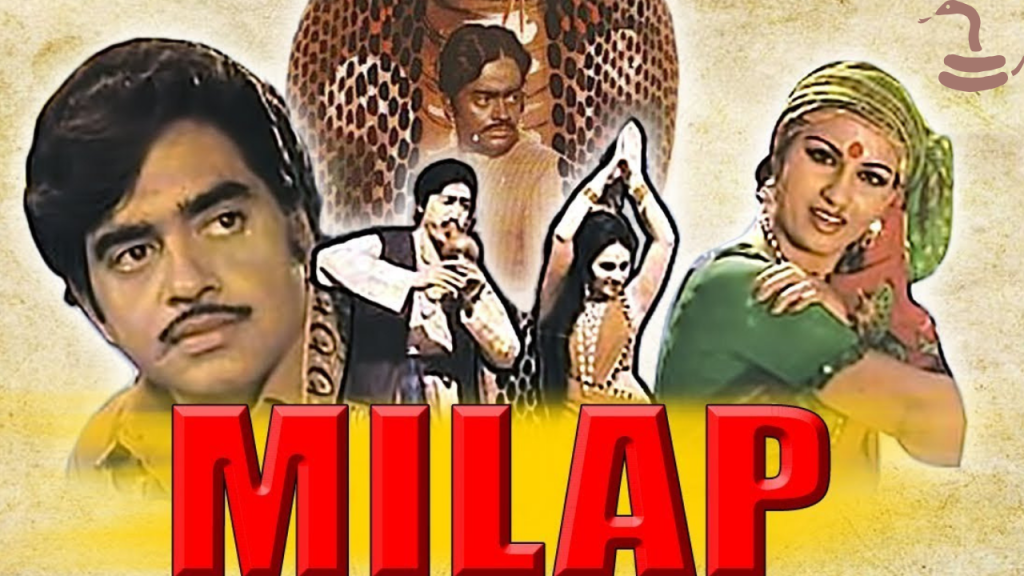 Music:  Brij Bhushan
Lyrics: Naqsh Lyallpuri
Singer: Mukesh
Movie: Milap
This one's a rare, ghostly melody in a male voice. The song isn't much impressive, but Mukesh and Shatrughan Sinha add life and soul to the song with their superb singing and acting skills. Shatrughan Sinha is seen unravelling the secrets of a mysterious snake charmer Rani. Is she a ghost or a human? This song dedicates his feelings towards Rani.
Mai Ek Sadi Se Baithi Hoon (1991)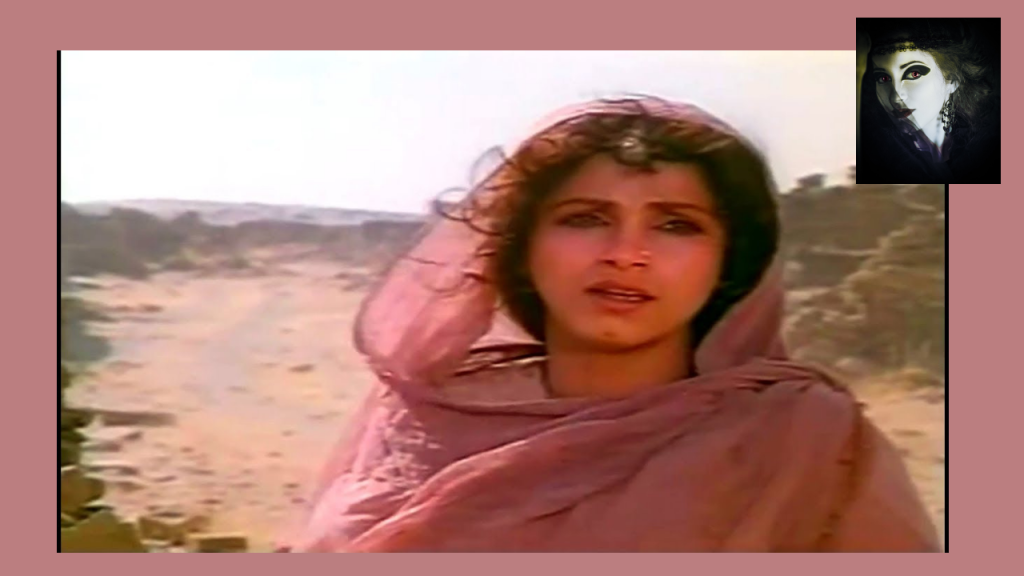 Movie: Lekin
Music: Hridaynath Mangeshkar
Lyrics: Gulzar
Singer: Lata Mangeshkar
Movie: Lekin
Another eerie, spooky number from the mysterious and enchanting 1991 film 'Lekin'. "Mai Ek Sadi Se Baithi Hoon" was composed by Hridaynath Mangeshkar, Lata Mangeshkar's brother and sung by Lata Mangeshkar herself.
'Lekin' takes you through the haunting desert sands, ancient forts and palaces of Rajasthan. Mere words are not enough to appreciate Gulzar's calibre as a lyricist. He's too good with the lyrics.
Soona Soona Lamha Lamha (2004)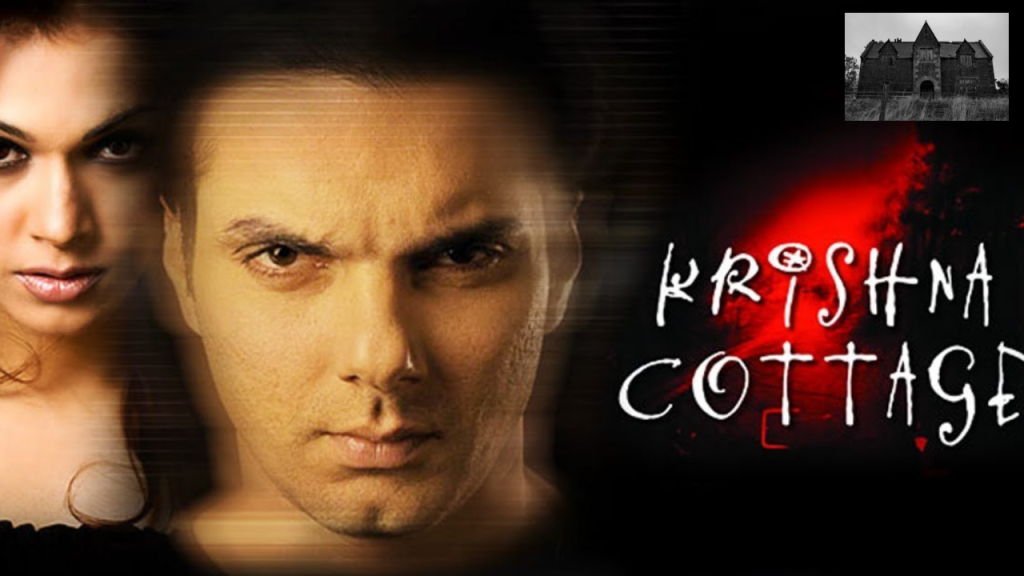 Music: Anu Malik
Lyrics: Neelesh Mishra
Singer: Shreya Ghoshal
Movie: Krishna Cottage
"Soona Soona, Lamha Lamha, Meri Raahen, Tanaha Tanaha" The song seems familiar no?, but many of us never knew that it's a spine-chilling love song from the 2004 ghost film, "Krishna Cottage". Anu Malik's music and Shreya Ghoshal's sweet voice cast a haunting magic. The plot of the movie revolves around a group of college friends who are forced to take shelter in the mysterious Krishna Cottage for the night. Little do they know that a spirit haunts the cottage.
Ajnabi Hawaayein (2010)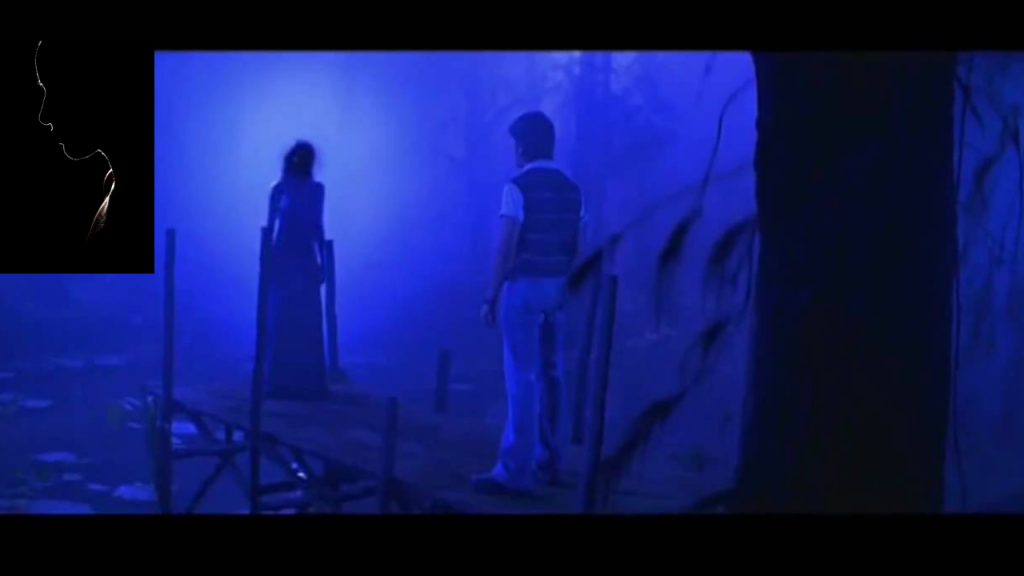 Music: Chirantan Bhatt
Lyrics: Sameer
Singer: Shreya Ghoshal
Movie: Shapit
'Ajnabi Hawaayein' is an extremely frightening melody. 'Shapit' might not have been a super-hit film, but the storyline was seriously scary. The movie, as well as the song, is full of supernatural stuff like occult science, black magic, cursed spirits etc. Sameer has been great at writing the wacky, scary lyrics with a hint of romance and Shreya has done well with the singing.
Did these songs terrify you or scare you out of your wits? If not, try listening to them while on a night camp in a desolate place. Enjoy the above-mentioned songs on https://goo.gl/3AzqAD, to read the blogs and reviews click on Blog/Review. To play your favourite Bollywood Musical games set in the pattern of Bollywood song quizzes check out the new version of the app https://goo.gl/Qyhuof. Don't forget to let us know about your most favourite melody in the comments.
-ByArunima Gupta