With ordinary talent and extraordinary perseverance, all things are attainable. Some of the well-known new singers in Bollywood, who are slowly gaining repute are doing well because they are talented and have channelised their potential in the right direction.
In Bollywood, with every era of films, there has come an entire generation of musicians who have immortalised the film through their music. Right from the days of from 'Jab Pyar Kiya To Darna Kya' to 'Mera Joota Hai Japani', from 'Tere Bina Zindagi Se Koi' to 'Chura Liya Hai Tumne'. All the singers who sang these songs not only immortalised the songs but immortalised the movies as well.
Let's read this blog to know what's so special about these new singers and why are they on a new high, also let us go through some of their best songs.
Papon- Moh Moh Ke Dhage (2015)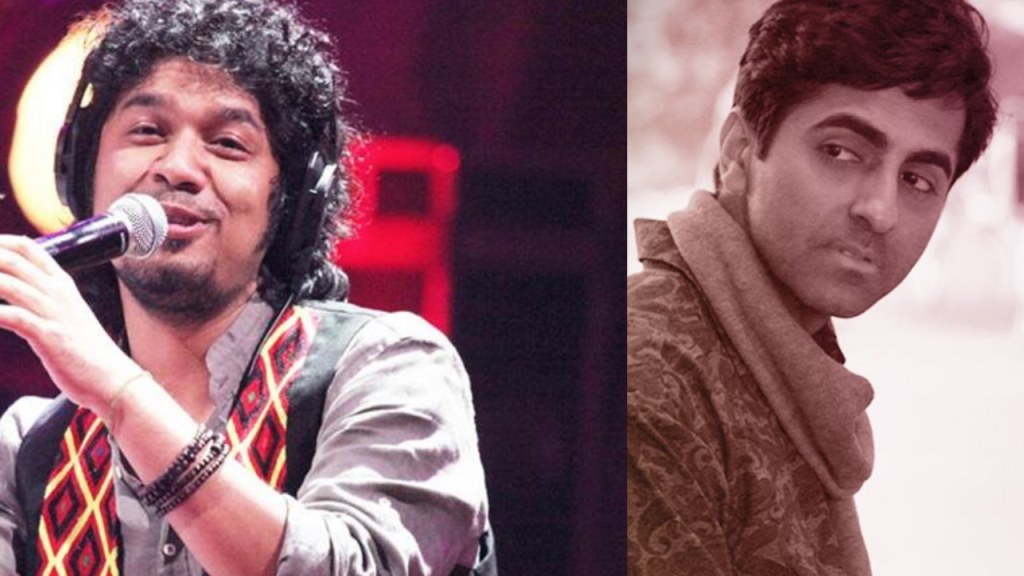 Music: Anu Malik
Lyrics: Varun Grover
Singer: Papon
Movie: Dum Laga Ke Haisha
Angarang Mahanta better known by his nickname 'PAPON', has made a place in our hearts really quick. Born to an Assamese folk singer couple, he learnt singing at a very young age. 'Moh Moh Ke Dhage' is a song with millions of fans around the world. It's composed by Anu Malik and the male version is sung by Papon. You'll love the beautiful tinkling tunes created by the taals popularly used as kirtan instruments.
Neha Bhasin- Jag Ghoomeya (2016)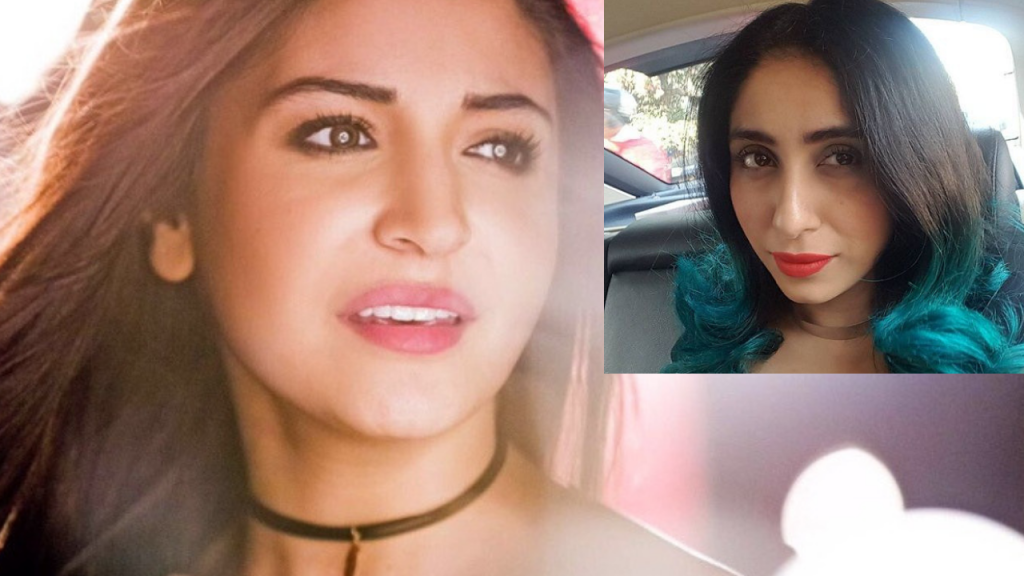 Music: Vishal- Shekhar
Lyrics: Irshad Kamil
Singers: Neha Bhasin
Movie: Sultan
Who knew that Neha Bhasin, the aspiring dancer who learnt a variety of different dance forms from Shiamak Davar's dance school would end up becoming a singer? She also took training for vocal classical training from Ustad Ghulam Mustafa Khan. The Female version of 'Jag Ghoomeya' from 'Sultan' sung by Neha Bhasin in her appealing, husky voice added the perfect mood to the song lip-synced by Anushka Sharma.
Armaan Malik- Hua Hai Aaj Pehli Baar (2016)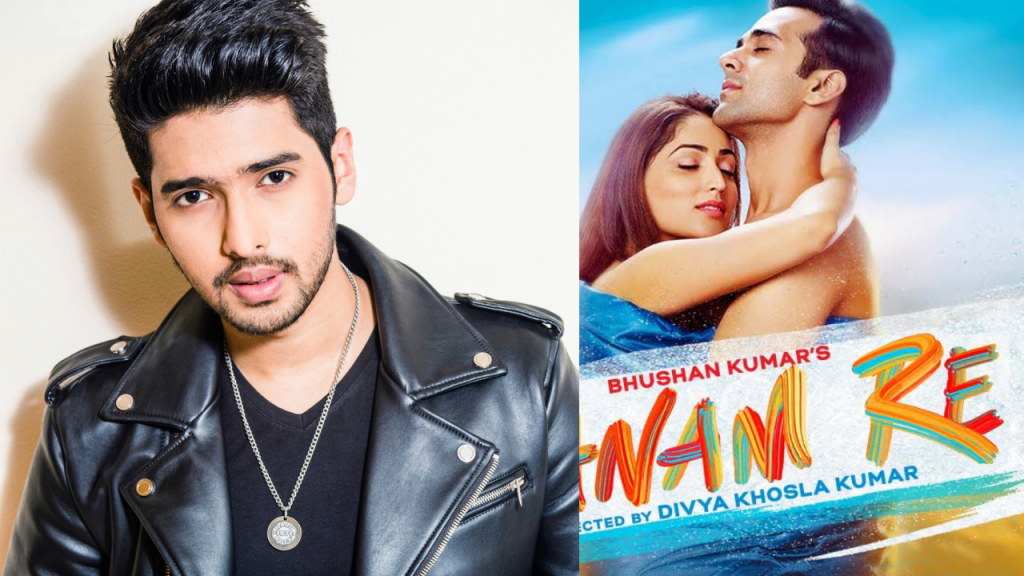 Music: Amaal Mallik
Lyrics: Manoj Yadav
Singer: Armaan Malik, Palak Muchhal
Movie: Sanam Re
Armaan is the son of Indian composer, singer, songwriter, actor and script-writer Daboo Malik, hence in the beginning, when he participated in 'Little-Champs', he was eliminated right at the 4th position because he already belonged to a musical family. Now, that he is one of the most sought-after singers in the industry, we can't resist falling in love with each of his songs. 'Hua Hai Aaj Pehli Baar' from the 2016 movie 'Sanam Re' composed by Armaan's brother Amaal Mallik and penned down by Manoj Yadav is one of Armaan's most memorable Bollywood song.
Neha Kakkar- Naina (2016)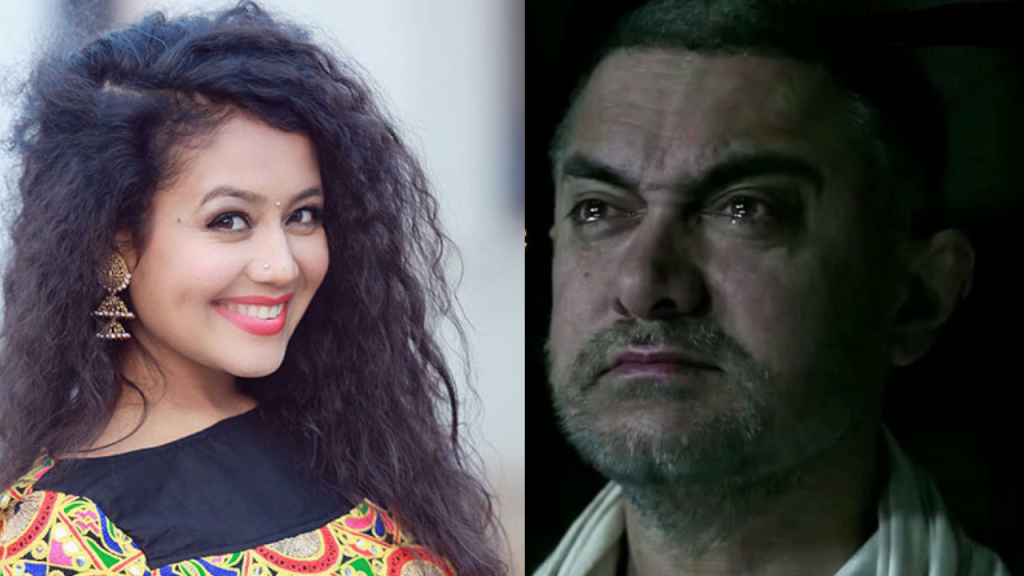 Music: Pritam
Lyrics: Amitabh Bhattacharya
Singer: Neha Kakkar
Movie: Dangal
Neha Kakkar is a lethal combination of both beauty and looks. She was just a next door girl who started her singing journey along with her sister Sonu Kakkar and brother Tony Kakkar. She used to sing at jagratas as a kid and now she is the most glamorous singing diva of Bollywood. She considers Pritam as her favourite composer, so we chose her song 'Naina' from 'Dangal' composed by Pritam and written by Amitabh Bhattacharya. It's a heavenly, divine melody.
Jonita Gandhi- Sau Tarah Ke (2016)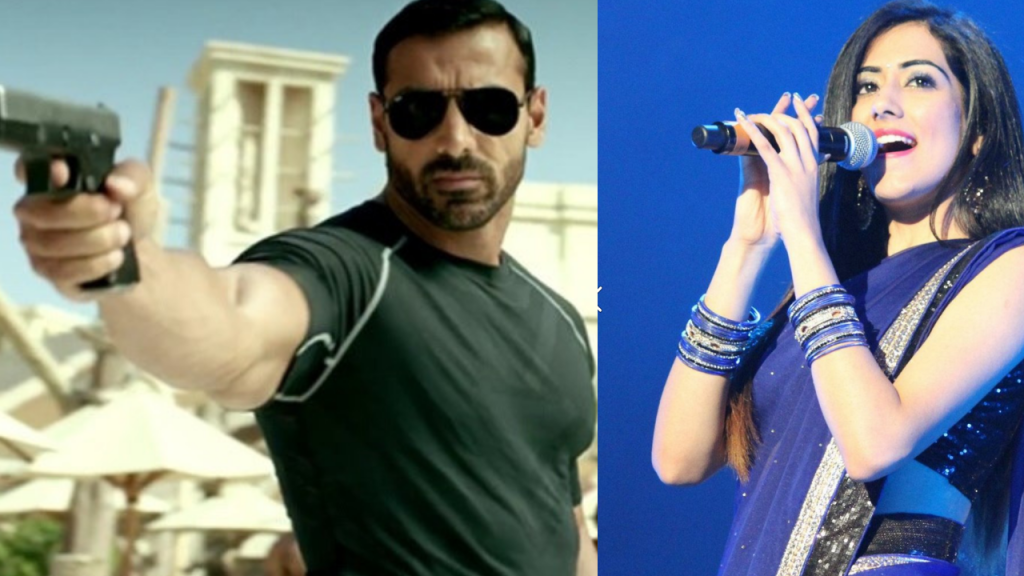 Music: Pritam
Lyrics: Kumaar
Singers: Jonita Gandhi, Amit Mishra
Movie: Dishoom
Music had always been a passion for Jonita, she performed at several gigs and stuff as a child but started working on her passion quite later in life. She has been trained in Western Classical as well as Indian Classical music. Her Bollywood career began in 2013 with the 'Chennai Express Theme Song'. The 'Sau Tarah Ke' song from the 2016 action-comedy movie 'Dishoom' backed up by an Arabic choir has been beautifully sung by Jonita Gandhi and Amit Mishra.
Ash King- Bandook Meri Laila (2017)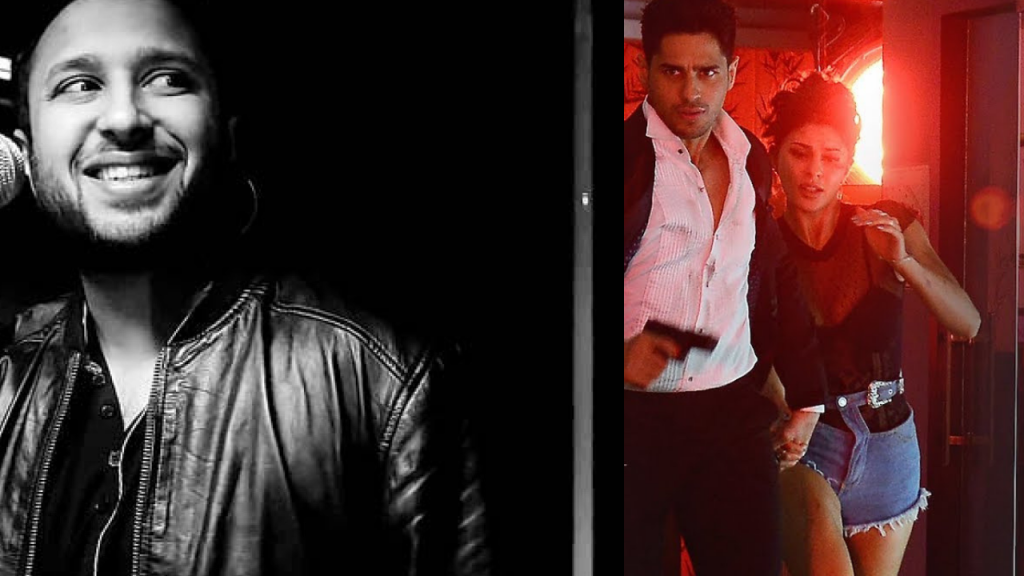 Music: Sachin- Jigar
Lyrics: VAYU
Singers: Ash King, Jigar Saraiya, Raftaar
Movie: A Gentleman
Ash King belongs to a family of musicians who have shaped his relationship with music. His grandfather Brajendra Lal Ganguly was the first Indian classical music teacher at Nobel laureate Rabindranath Tagore's home and school Shantiniketan. Ash gradually rose to fame with hit songs like 'Dil Gira Dafatan' from 'Delhi 6' and 'Aunty Ji' from 'Ek Main Aur Ekk Tu'. Ash King along with Raftaar (the rapper) and Jigar Saraiya has completely slain this party anthem 'Bandook Meri Laila' from 'A Gentleman' starring Sidharth Malhotra and Jacqueline Fernandez.
Bhoomi Trivedi- Udi Udi Jaye (2017)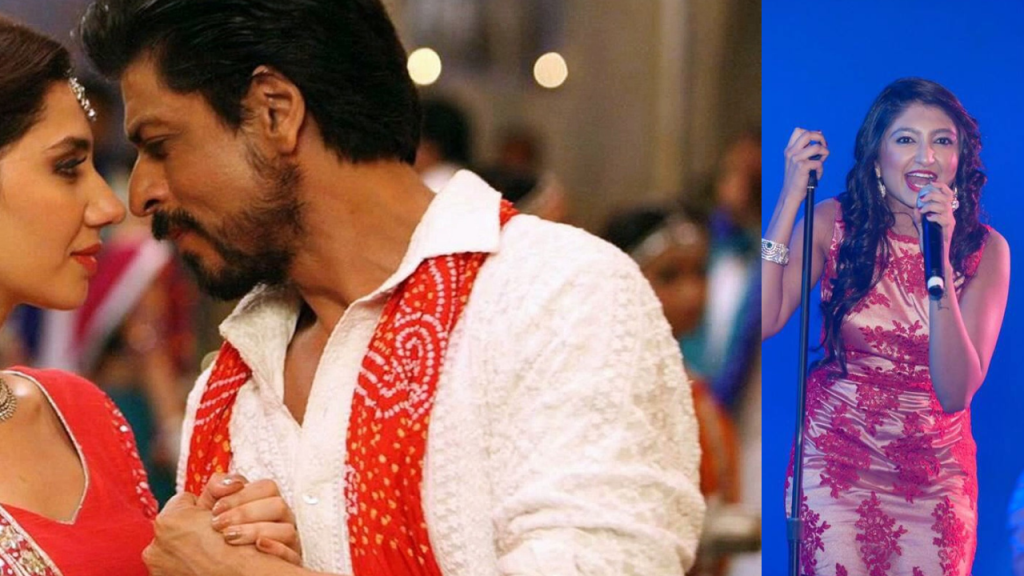 Music: Ram Sampath
Lyrics: Javed Akhtar
Singers: Bhoomi Trivedi, Sukhwinder Singh, Karsan Sagathia
Movie: Raees
The girl who finally got the chance to prove herself as an excellent singer after a series of failures. Bhoomi auditioned thrice for Indian Idol but the first two times she had to quit because of certain misfortunes but the third time, she became the runner-up of the competition. She hails to a musical family in Vadodara, Gujarat so music has always been there in her blood. She rose to fame with the 'Ram Chahe Leela' song in 'Ram Leela', but 'Udi Udi' has been one of her best song, composed by Ram Sampath and written by Javed Akhtar. It is a treat for the ears.
Neeti Mohan- Nainonwale Ne (2018)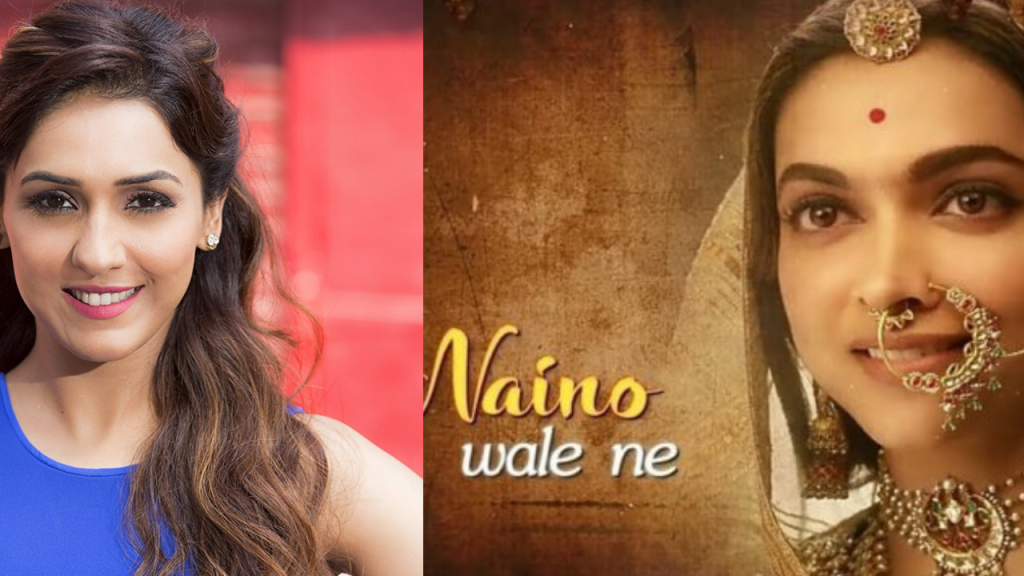 Music: Sanjay Leela Bhansali
Lyrics: Siddharth-Garima
Singers: Neeti Mohan
Movie: Padmaavat
Neeti comes from a completely non-musical background. She wished to pursue her dream of joining the Indian Army, but destiny made her the winner of a talent show. She first started her career by crooning to a jazz number in Bombay Velvet after which opportunities came flying to her. With 'Nainonwale Ne', Neeti Mohan got a chance to shine brightly in the Shreya Ghoshal territory. Neeti's voice is perfectly modulated and fully expressive with the playfulness and teasing. Dancers will not be able to resist dancing to it.
Yasser Desai- Jitni Dafa (2018)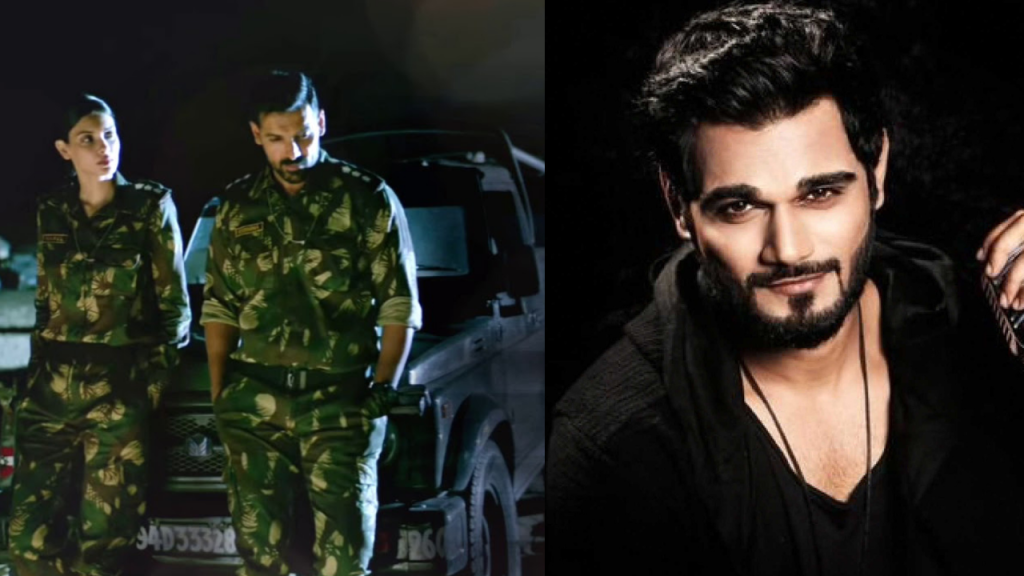 Music: Jeet Gannguli
Lyrics: Rashmi Virag
Singers: Yasser Desai, Jeet Gannguli
Movie: Parmanu
An academically inclined individual with a masters in Biotechnology, the Mumbai boy Yasser, who started his musical journey at the age of 11 didn't realize that he would make it this big in Bollywood playback. He has also sung a few songs for the Gujarati playback industry. Yasser Desai and Jeet Ganguli absolutely rock the 'Parmanu' song 'Jitni Dafa composed by Jeet Ganguli, sung by the both of them and written by Rashmi Virag.
Making a mark in Bollywood playback is a tough thing, but these newcomers have succeeded in creating a niche for themselves. Out of all these new singers, who is your most favourite and who do you feel will be the next Shreya Ghoshal or Sunidhi Chauhan? To enjoy the above-mentioned songs, visit https://gaanap.com/bollywood-songs-radio, to read the blogs and reviews click on Blog/Review. To play your favourite Bollywood Musical games set in the pattern of Bollywood song quizzes check out the new version of the app https://goo.gl/Qyhuof.