Are you a fan of the Bollywood Goldies? If yes, then, you must have noticed that in the old movies the rich would have a giant piano in the middle of their living rooms and the hero or heroine could be seen playing it while humming to a favourite melody of theirs. Such scenes seem to have vanished from today's cinema except in a few rare cases.
Once upon a time, the piano would be the life and soul of any hit song. It is one of the best instruments to have existed in the history of mankind because it sharpens your fine motor skills, enhances dexterity, improves your hand, eye coordination, strengthens your hands and muscles and makes them thousand times stronger than that of an average human being.
On Gaana Pehchaana, we publish a new blog every week. We reveal unrevealed facts about Bollywood Music, the different genres, singers, instruments used, the actors, actresses, unknown stories and a lot more. Stay tuned for a new surprise every week. Let's continue reading.
Dil Ko Lakh Sambhala Ji (1959)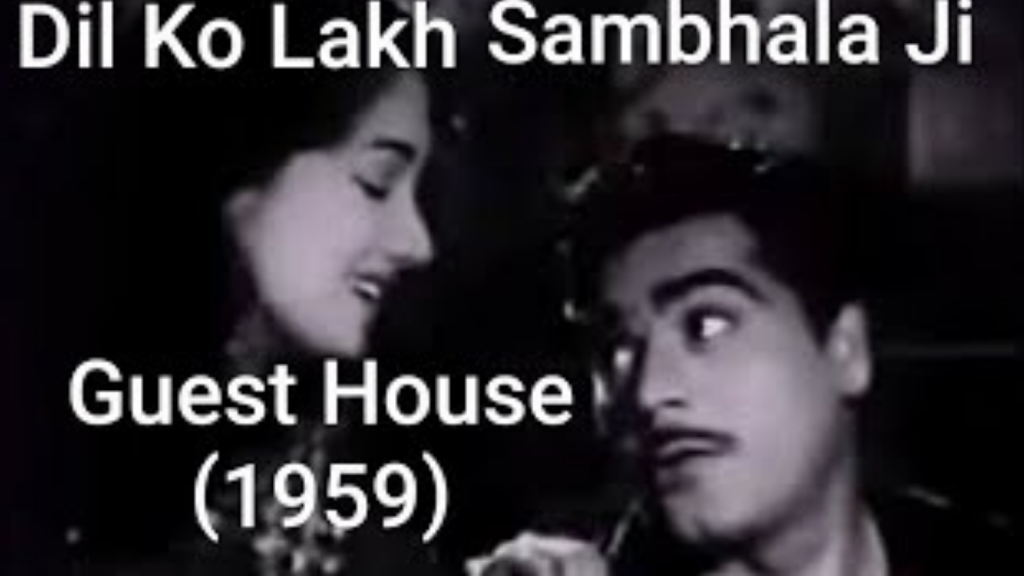 Source: https://cutt.ly/lzy38Vf
Music: Chitragupta Shrivastava
Lyrics: Prem Dhawan
Singers: Lata Mangeshkar
Movie: Guest House
This one is a clear portrayal of old school piano tracks that were popular in Indian cinema in those days. You find the hero and the heroine in the middle of a large hallway where the hero played by Ajit can be seen playing the piano. Shakila, the lead actress sings and dances as she pours her heart out to the hero and tells him how she fell for him.
Chitragupt Shrivastava's compositions used to be the finest in those days but did not get proper recognition. Dhawan's lyrics express the purest form of feelings and love. Lata's voice is perfectly appropriate for Shakila.
Dheere Dheere Machal (1966)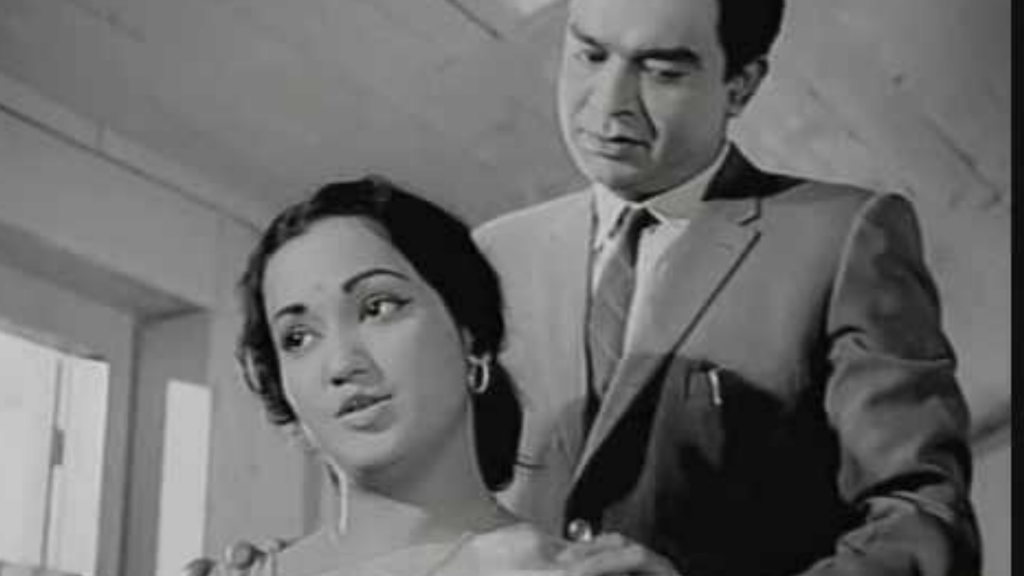 Source: https://cutt.ly/Ozy8wuh
Music: Hemant Kumar
Lyrics: Kaifi Azmi
Singer: Lata Mangeshkar
Movie: Anupama
Piano songs like this one cannot be erased from the Golden leaves of Bollywood. This melody is proof that Hemant Kumar was not just an exceptional singer, but also a class apart composer. Lyrics like these have almost lost their existence in today's Bollywood and songs of this kind prove why Lata Mangeshkar was known as the nightingale. Nothing can be sweeter to the ears.
The video shows a loving wife's happiness on her husband's arrival. She expresses her joy by playing the piano. Do enjoy this superb number from Hrishikesh Mukhejee's hit film.
Aap Ke Haseen Rukh Pe (1966)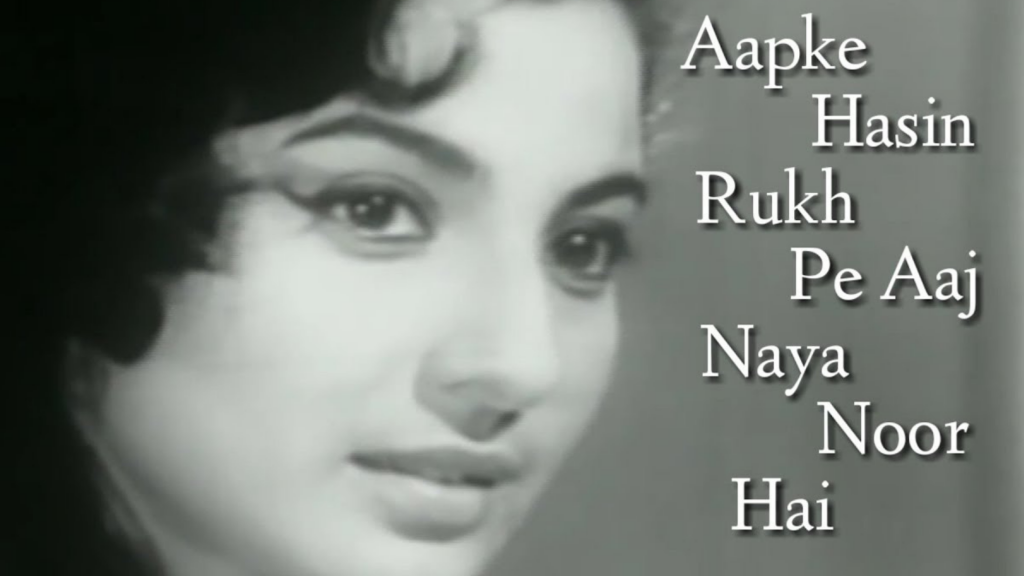 Source: https://cutt.ly/Vzy8iVx
Music: O.P Nayyar
Lyrics: Anjaan
Singer: Mohammad Rafi
Movie: Baharen Phir Bhi Aayengi
A Timeless classic sung by Rafi that continues to ensnare us with it's magic. There are thousands of versions of this song sung by many new promising artists but there's nothing like the original piece composed by the legendary O.P Nayyar. Anjaan's lyrics represent Dharmendra's emotions just perfectly.
The central element that is the piano is being played by him as he tries to woo his lady love Tanuja, but his sister Mala Sinha has also been shown as a keen listener who loves the song.
Dil Ke Jharoke Mein Tujhko(1968)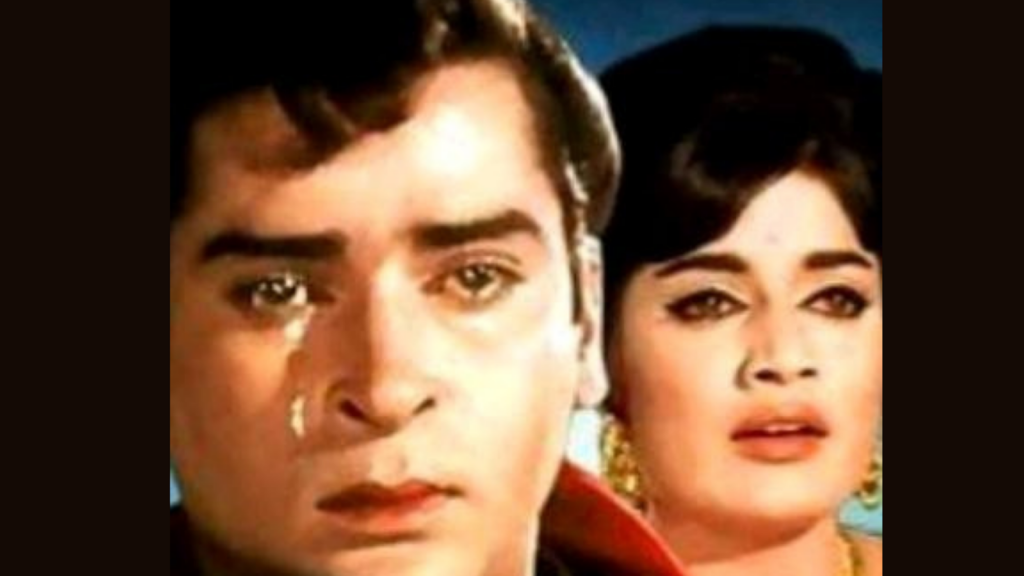 Source: https://cutt.ly/Bzy8h9G
Music: Shankar Jaikishan
Lyrics: Hasrat Jaipuri
Movie: Brahmachari
Singer: Mohammad Rafi
"Dil Ke Jharoke Mein Tujhko Bithakar, Yaado Ko Teri Main Dulhan Banakar" continues ruling over countless hearts because of its uniqueness. Even now, if you go and ask a Bollywood Music enthusiast who loves music from the different decades, they will tell you why they love this song so much. The music by Shankar and Jaikishan is peppy and can entertain a crowd very easily.
In the 60s and 70s innumerable piano songs were composed by the Shankar Jaikishan duo. Seems like they really had a thing for Piano music. Hasrat Jaipuri's lyrics had great meaning. Mohammad Rafi's voice remains in sync with Shashi Kapoor's lip sync. Rafi also won a filmfare award for the best male playback singer for this song. The video is all about a grand party setting, where Shammi Kapoor is seen playing the Piano as he sings a heartbreaking serenade promising to remember his ladylove Rajshree. The music and Kapoor's singing leaves everyone at the party dumbstruck except Pran.
Pyar Deewana Hota Hai (1970)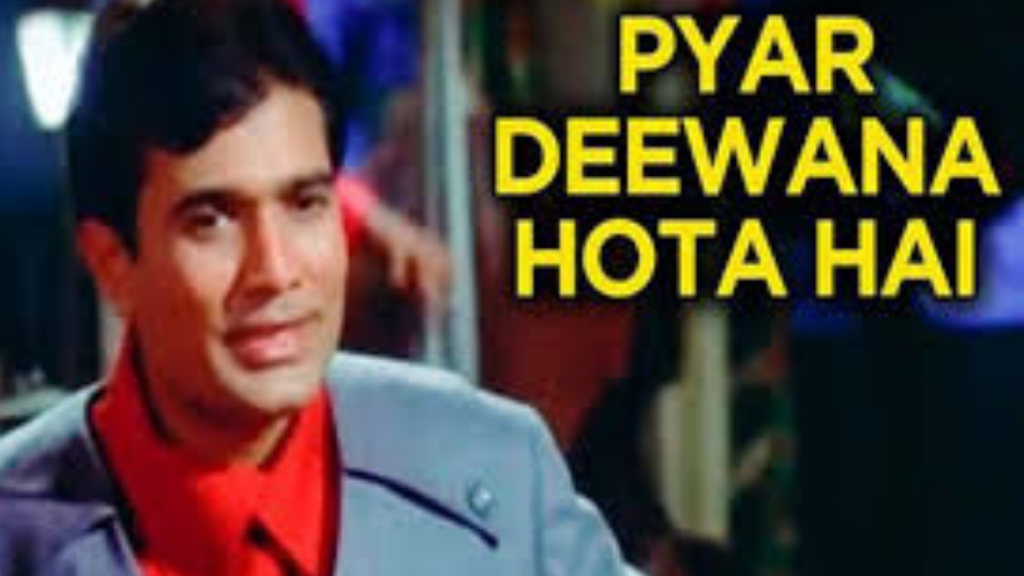 Source: https://cutt.ly/Xzy8O7N
Music: R.D Burman
Lyrics: Anand Bakshi
Singer: Kishore Kumar
Movie: Kati Patang
The moment you hear the name your mind goes Aaha!! Every ninety people out of hundred must have heard of this song. It is so popular!! Timeless compositions like this are masterpieces by R.D Burman. It's a favorite for most lovebirds who are newly in love. The lyrics stay on in the mind and Kishore Kumar gave his best to the singing.
The popularity of the song was such that many films with the same name were released later. You'll be able to hear the sound of the piano all through the song. The piano music seems to brighten up Rajesh Khanna and Asha Parekh's chemistry.
Piu Bole (2005)
Source: https://cutt.ly/rzy8c19
Music: Shantanu Moitra
Lyrics: Swanand Kirkire
Singers: Shreya Ghoshal, Sonu Nigam
Movie: Parineeta
It has been more than 16 years since Parineeta was released. Shantanu Moitra came up with the unique Piano idea after a very long time. He got inspired from Tagore's "Phoole Phoole Dhole Dhole" which makes the melody so magnetic.
While watching the video, you'll absolutely enjoy Saif Ali Khan and Vidya Balan's fun piano session where Saif can be seen playing the piano as Vidya gives words to the song and completes it. Swanand Kirkire has taken Bollywood to a brand new level with his mind-blowing lyrics and this song is no different. Shreya and Sonu are Shantanu Moitra's favourites and have done complete justice to the Piano number.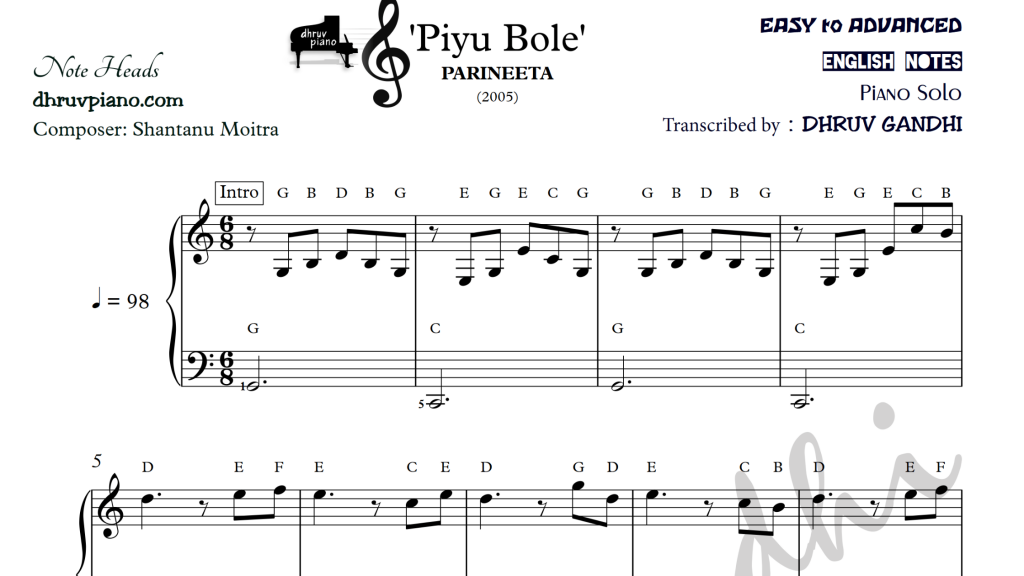 Source: https://cut.ly/kEZAZn
(A glimpse of the "Piu Bole" Piano Notes).
Shantanu Moitra's talent in organising the music and creating something perfectly appropriate for Parineeta made this song win many prestigious awards in different categories.
Whether you are a Piano fan, a Guitar fan, a Banjo fan or a Xylophone fan, Gaana Pehchaana is the perfect place for all music lovers. To play games, guess songs, read blogs, participate in live gaming parties and be the biggest representatives of Bollywood music, just install the app from Playstore or Appstore!