On the 7th of May, the entire world will be celebrating Rabindra Nath Tagore's birth anniversary with full zest and fervour. It's hard to describe the great man's skills and talents in mere words. He was a master of almost all creative fields. He could sing, dance, paint, act, teach, write etc. Bengali or Indian cinema at large, have borrowed many of his stories and converted them into films. Over the years, his songs have made their way into Bollywood and we have an umpteen number of Bollywood songs which share the same tune as Tagore's songs.
Let's read about a few such songs below.
Man Mera Udta Jaye (1962)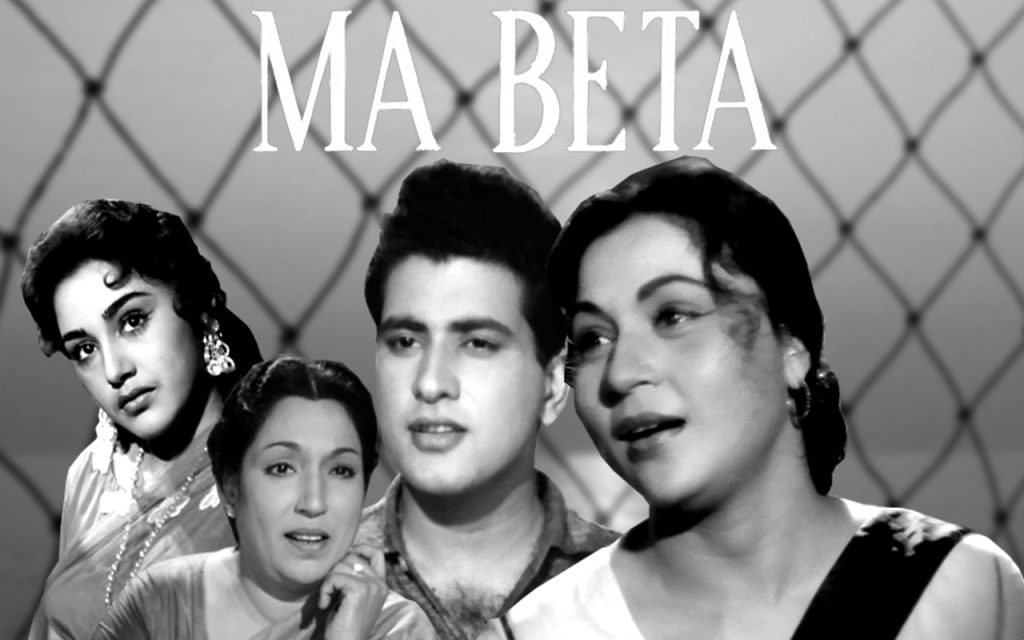 Music: Hemant Kumar
Lyrics: Prem Dhawan
Singers: Lata Mangeshkar, Mohammed Rafi, Manna Dey, Usha Mangeshkar, Hemant Kumar, Mukesh
Most of you must not have heard this number before, but this beautiful Bollywood song set to the tunes of the Rabindra Sangeet called "Monomor Megher Sangi", will absolutely steal your heart away. It's a song from the 1962 film "Ma Beta" and depicts a happy, chirpy mood.
Tere Mere Milan Ki Ye Raina (1973)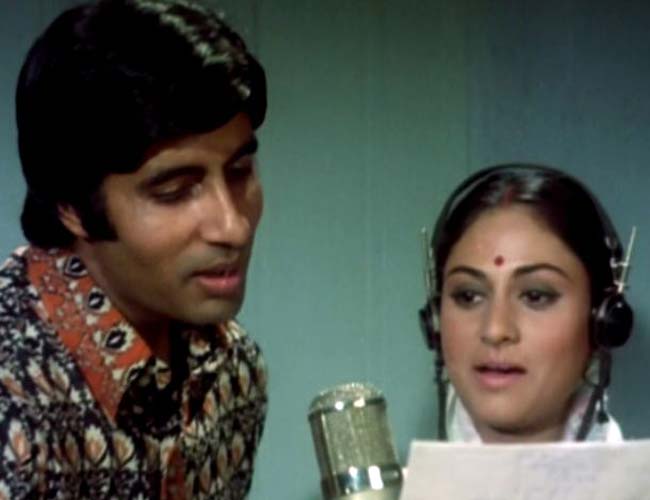 Music: S.D. Burman
Lyrics: Majrooh Sultanpuri
Singers: Lata Mangeshkar, Kishore Kumar
This lilting melody was picturised on Amitabh Bachchan and Jaya Bhaduri. It is from the 1973 hit film "Abhimaan" and is based on Tagore's original song, "Jodi Tare Nai Chini Go Se Ki". Its set in the seven-beat Rupak Taal and has been intelligently used by Burman, who only used the mukhda tune and not that of the stanzas. The rest of the song is original S.D Burman tune, which enhances the beauty of the number. Such brilliant compositions are rarely heard these days.
Chookar Mere Man Ko Kiya Tune Kya Ishara (1981)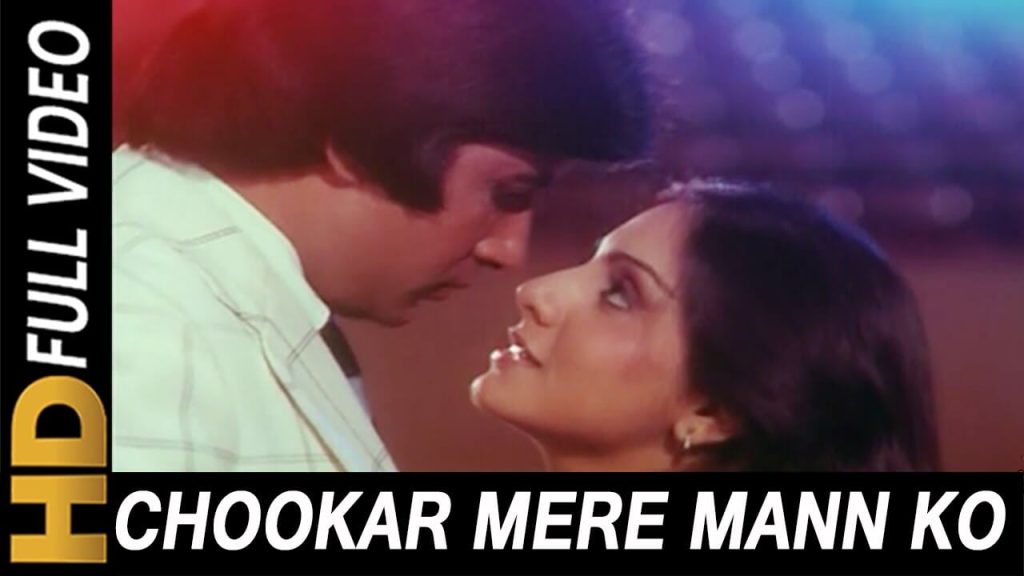 Music: Rajesh Roshan
Lyrics: Anjaan
Singer: Kishore Kumar
The tune of this song keeps hovering somewhere in the back of our minds. It's from the 1981 film "Yaarana", filmed on Amitabh Bachchan and Neetu Singh. The first 2 lines of the song have been directly lifted from the Rabindra Sangeet, "Tomar Holo Shuru, Aamar Holo Shaara". Composer Rajesh Roshan kept the rest of the stanzas original.
Koi Jaise Mere Dil Ka (1998)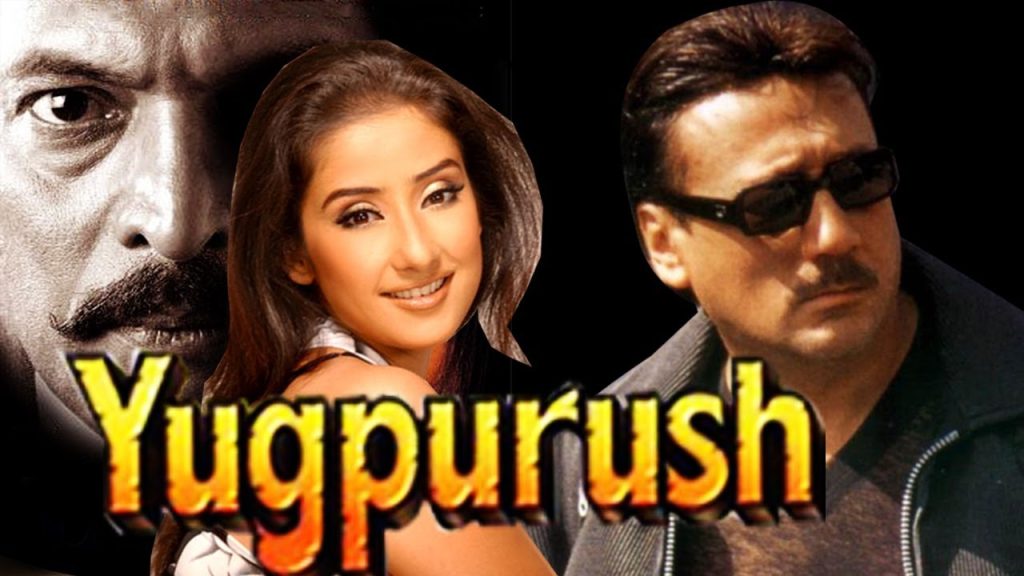 Music: Rajesh Roshan
Lyrics: Majrooh Sultanpuri
Singer: Asha Bhosle
Asha Bhosle singing this mellifluous melody in her saccharine voice can be like medicine to your ears. "Koi Jaise Mere Dil Ka Dar Khatakaaye Ye Hava Ki Dastak Hai Ya Kya Hai", is from the 1998 movie, "YugPurush" starring Nana Patekar and Manisha Koirala. This particular song was picturised on Ashwini Bhave and is taken by Rajesh Roshan from the Rabindra Sangeet "Tumi Kemon Kore Gaan Koro".
Bandhan Khula Panchhi Udaa (1998)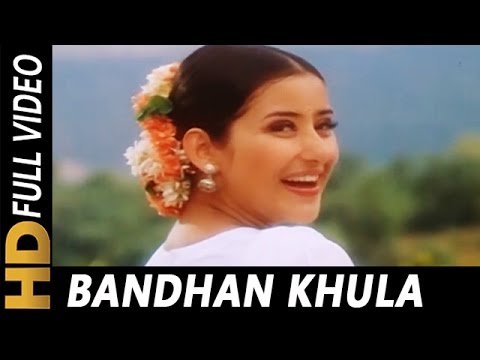 Music: Rajesh Roshan
Lyrics: Majrooh Sultanpuri
Singers: Preeti Uttam, Ravindra Sathe
"Bandhan Khula Panchhi Uda, Aage Suno Aaj Phir Kya Huaa" is a dreamy song sequence picturised on Manisha Koirala as a vibrant, lively and enthusiastic girl dancing around beautiful hills, fields and temples. Rajesh Roshan used two Tagore songs in "Yugpurush". This one is the Hindi version of "Pagla Hawa Badol Dine", but the vibrantly creative lyrics by Majrooh Sultanpuri differ in meaning from the original lyrics by Tagore.
Piyu Bole (2005)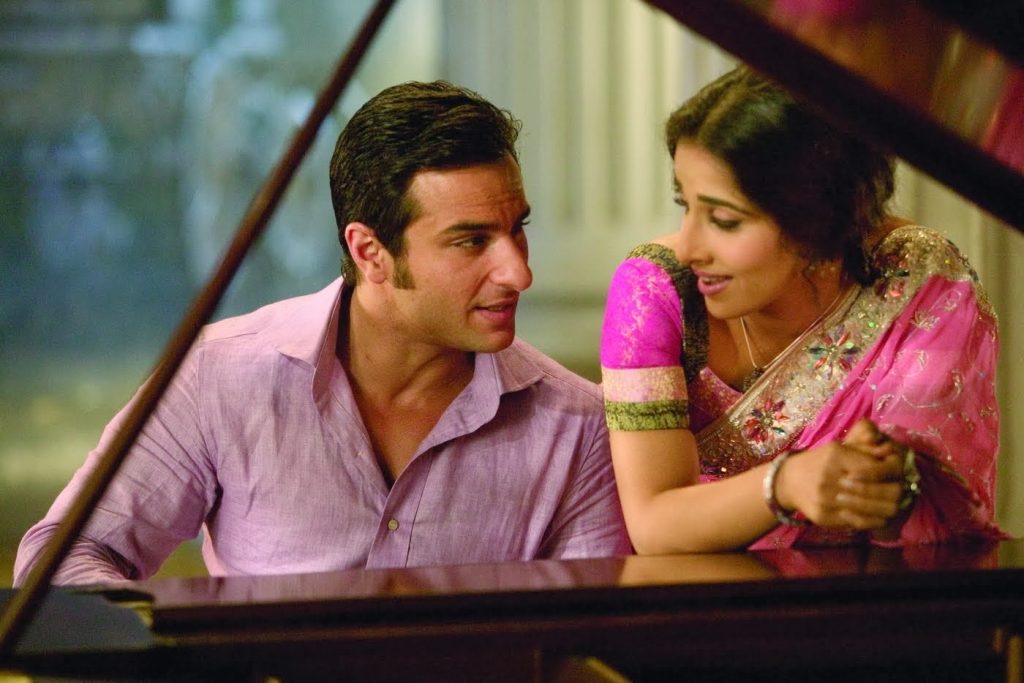 Music: Shantanu Moitra
Lyrics: Swanand Kirkire
Singers: Shreya Ghoshal, Sonu Nigam
This exquisite piece of song from the 2005 film, "Parineeta" starring Vidya Balan and Saif Ali Khan is an exceptionally enchanting Bollywood melody. Shantanu Moitra drew inspiration from Tagore's hugely popular "Phoole Phoole Dhole Dhole". The song "Phoole Phoole" is from Rabindranath Tagore's "Kaal Mrigoya" poetry collection.
Aren't these songs some of the biggest musical creations of all time? Tagore has always had a huge influence over Bollywood Music. This blog was GaanaPehchaana's attempt to pay tribute to Rabindranath Tagore a great polymath and a brave son of the soil. To enjoy all the above-mentioned songs, click on https://gaanap.com/bollywood-songs-radio, to read the blogs and reviews visit Blog/Review and to play your favourite Bollywood Musical games visit https://gaanap.com/play-musical-games.