Have you ever come across Sameer Anjaan's name on Gaana Pehchaana?
Well, he is the most loved lyricist in B-Town and all through these years, he has only become better at what he does. In several interviews, he mentioned that his talent is god's gift to him. What he does comes so naturally to him, that he feels like some supernatural powers help him pen down the heart piercing words!!
It's not an easy task to get established as a lyricist in the industry. Even Sameer's father, the popular Anjaan, had to go through various ups and downs for almost 8 years, before he could achieve something, so he did not want his son to get into this field.
Anjaan even requested Chitragupta – the phenomenal Music Director to tell Sameer that he might be a great poetry writer, but he's not up to the mark for the industry. Chitragupta couldn't discourage him and rest everything is history. Sameer was destined to be a famous lyric writer, hence he became one. No power in the universe could stop him.
A Special Game For Our Fans (TMK-362 Themed "Sameer, The Lyricist!")
Sameer's talent could not remain hidden, which is why he was awarded the Filmfare and his name reached the Guinness Book of World Records in 2016 for being the only lyricist to have written more than 5000 songs. He is still writing. The maximum anybody could ever write.
He deserves a salute for this, hence we have created this particular game as an ode to him. Install the Gaana Pehchaana app on Android or iOS to play it.
Here are a few classic creations by Sameer.
Nazar Ke Saamne (1990)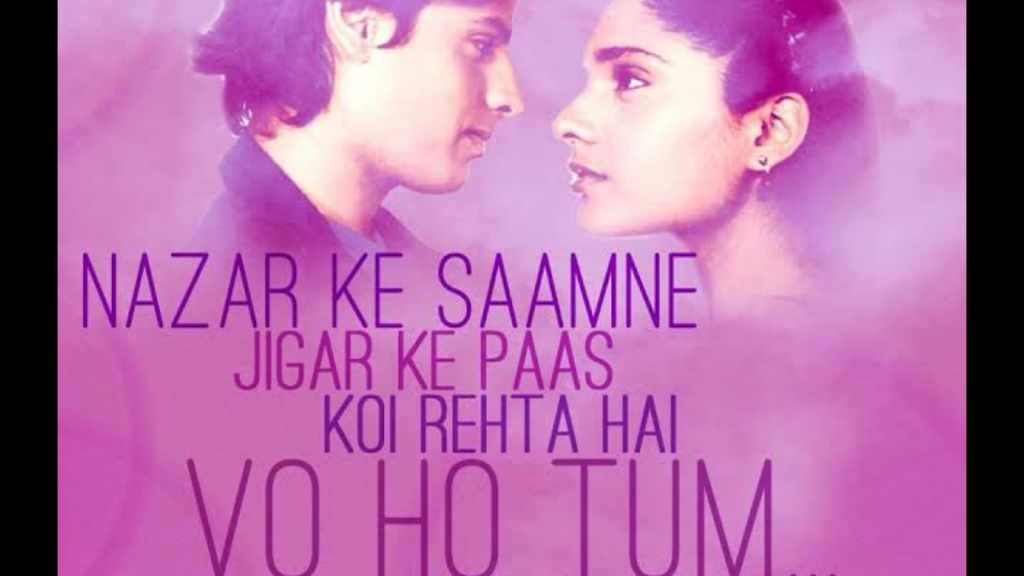 Source: https://cutt.ly/GbILe87
Music: Nadeem Shravan
Lyrics: Sameer
Singers: Anuradha Paudwal, Kumar Sanu
Movie: Aashiqui
The Aashiqui soundtrack became a national favourite and has remained so. Nobody had expected the film or the songs to become so popular, because it starred Rahul Roy and Anu Aggarwal, who were just newcomers with no prior experience, but whether it be the magic of Sameer's lyrics or the magnetic voices of the hit 90's musical jodi Kumar Sanu and Anuradha Paudwal, "Nazar Ke Saamne" always remained in front of our nazar, jigar, kaan and dil. The song continues to have a large fan following and Sameer won his first Filmfare Award for this song.
Mujhe Neend Na Aaye (1990)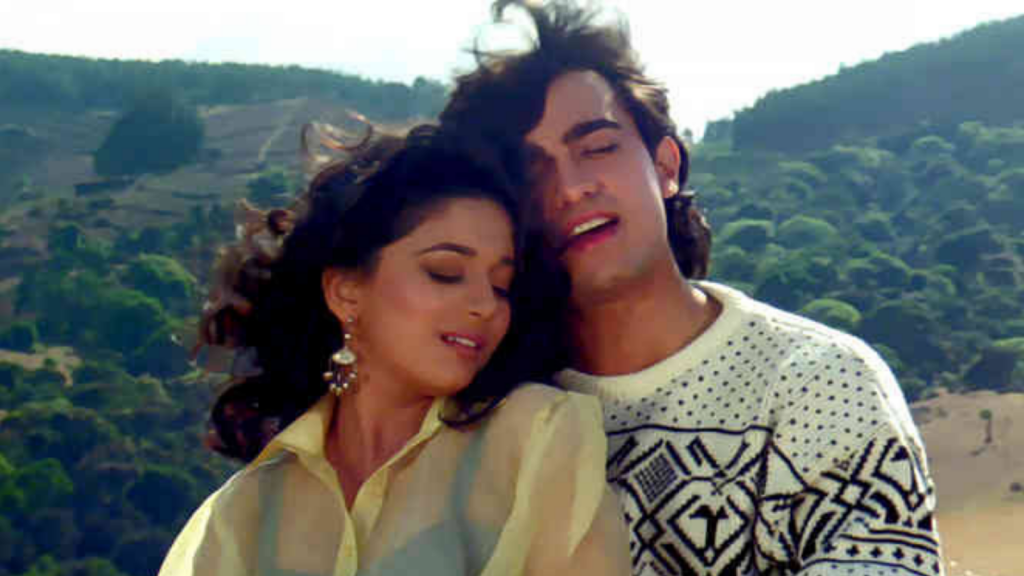 Source: https://cutt.ly/rbILy4U
Music: Anand, Milind
Lyrics: Sameer
Singers: Anuradha Paudwal, Udit Narayan
Movie: Dil
"Dil" movie was Sameer's ladder to success. It made him an overnight sensation. The entire Dil Soundtrack album has been written by him. There were around 5 million cassettes of the album sold worldwide, which made it the maximum sold Bollywood Music Album of all time, along with "Maine Pyar Kiya".
"Neend Na Aaye" reminds us of Amir and Madhuri's sizzling chemistry. Sameer's lyrics gave life to Anand Milind's fresh composition sung beautifully by Anuradha and Udit expressing the love and yearning through their voices.
Dekha Hain Pehli Baar (1991)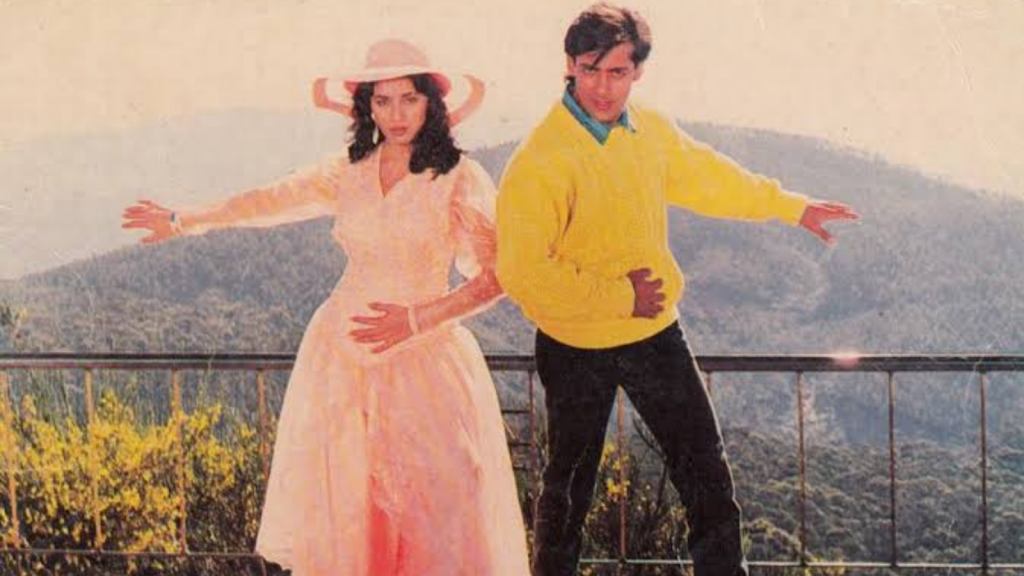 Source: https://cutt.ly/BbILs9B
Music: Nadeem – Shravan
Lyrics: Sameer
Singers: Alka Yagnik, S.P Balasubramaniam
Movie: Saajan
The "Saajan" Music Album sold the highest number of copies in 1991. It is so popular that it will forever remain on the tip of every Indian's tongue. Sameer's tracks with Nadeem-Shravan have never been a failure and especially when legends like Alka Yagnik and S.P Balasubramaniam sing together, they can break down mountains and cross over mighty oceans. The beat of a dafli or ghungroo can be consistently heard through the entire song. Whether you have watched the film or not, you'll love watching the song video again and again as Salman and Madhuri's eyes drift into the scene of a jeep disappearing into the evening sky.
Akhiyaan Milaoon Kabhi (1995)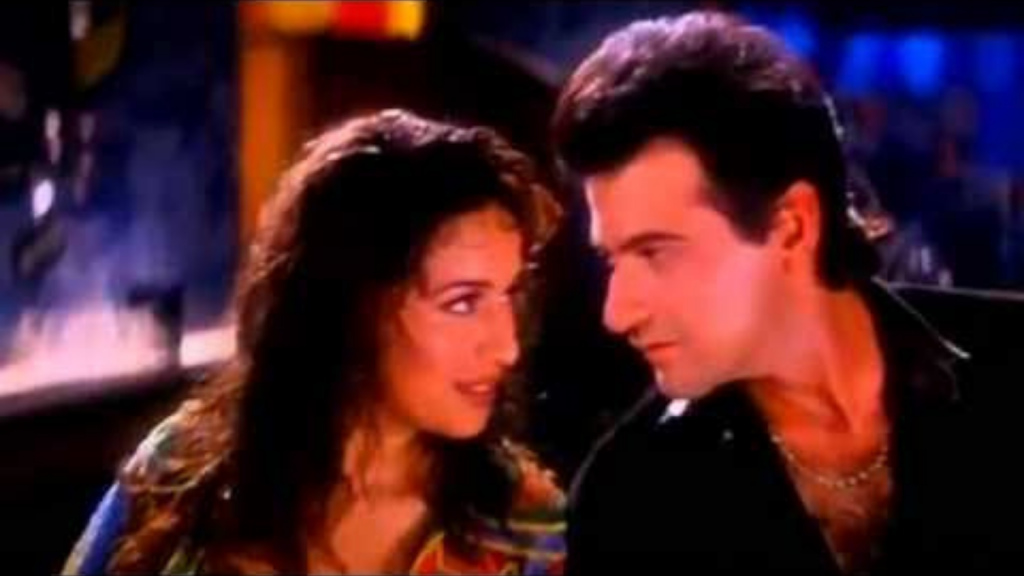 Source: https://cutt.ly/MbIK41Q
Music: Nadeem, Shravan
Lyrics: Sameer
Singers: Alka Yagnik, Udit Narayan
Movie: Raja
"Akhiyaan Milaoon Kabhi Ankhiyan Churau, Kya Tune Kiya Jaadu" is well known for Madhuri's comic eye movements and Madhuri, Sanjay's signature dance moves. Madhuri's funky costume became a style statement.
Sameer created the lyrics that rhyme and intertwine so beautifully that they sound great as a pop number. The lyrics would even sound great if sung in some other genre. That's the beauty of the song. Alka and Udit did their best to make it to the top of the charts in 1995. In fact, it still sounds fresh and new anytime you play it.
What Is Mobile Number? (1999)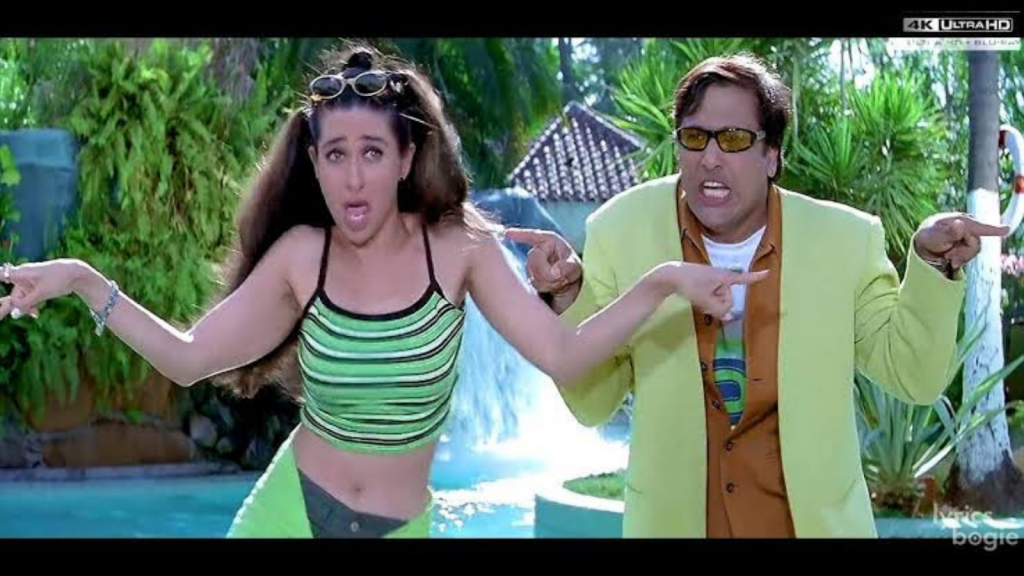 Source: https://cutt.ly/KbILpHi
Music: Anu Mallik
Lyrics: Sameer
Singers: Sonu Nigam, Alka Yagnik
Movie: Haseena Maan Jayegi
Sameer once said that a Music Director had told him that the relationship between a director and lyricist is similar to the relationship between a husband and wife. This song absolutely proves that. Sameer could not have created the dhinchak Lyrics without Anu Mallik's dhinchak music. Sonu and Alka create a fun atmosphere for Govinda and Karishma, who are trying to get connected to each other's mobile number. It's a happy go lucky song that will make you feel relaxed and cheerful anytime you listen to it.
Jabse Tere Naina (2007)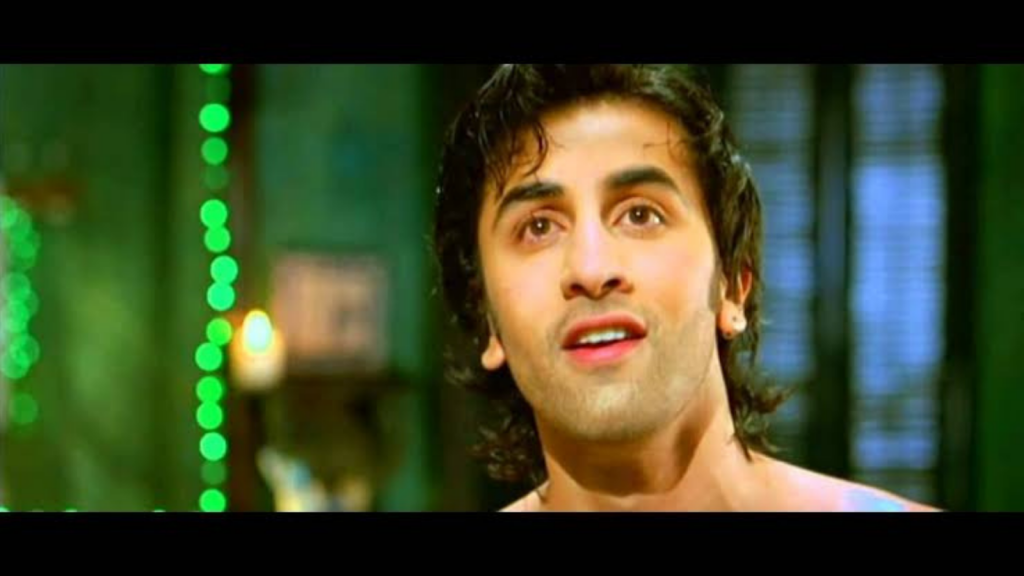 Source: https://cutt.ly/HbILgrY
Music: Monty Sharma
Lyrics: Sameer Anjaan
Singer: Shaan
Movie: Saawariya
Sameer is indeed blessed by God, otherwise it is next to impossible for mortals to create lyrics of this level. Popular Composer Pyarelal Sharma's nephew Monty Sharma and Shaan wove a musical masterpiece with Sameer's lyrics and most importantly, it is Ranbir Kapoor, who brought the song to life with his class apart acting as a master artist. The more you listen to it, the more you'll fall in love with the song.
Pehli Nazar Mein (2008)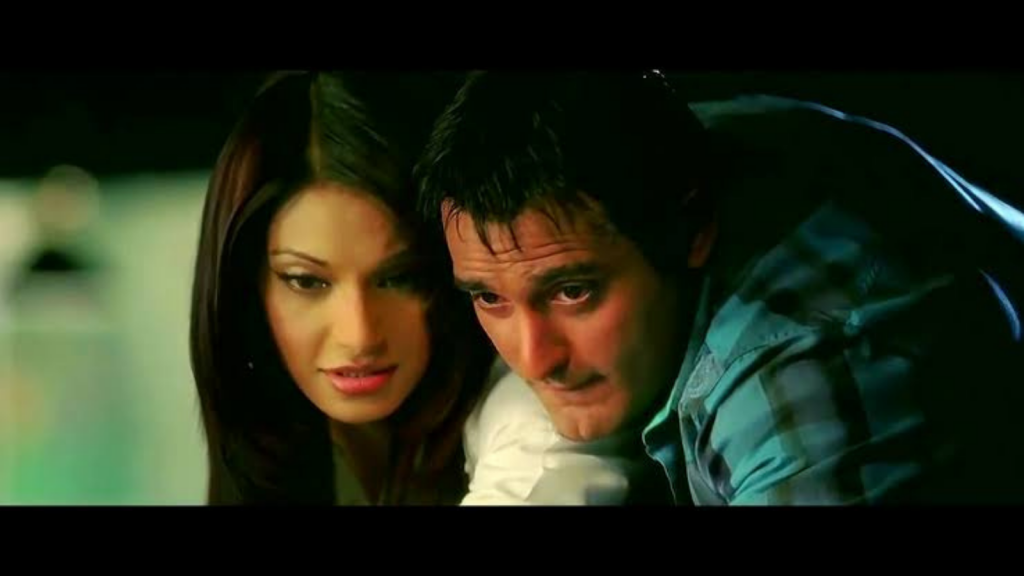 Source: https://cutt.ly/zbIK2GG
Music: Pritam
Lyrics: Sameer
Singer: Atif Aslam
Movie: Race
"Pehli Nazar Mein" has been a big part of any 90's kid's life who grew up in the 2000's. It is an original soundtrack from the Race album which comprises a few remixes as well.
We love the rhythmic beats and well synced lyrics and obviously Atif singing the beautiful words by Sameer casts a deep imprint on our hearts. Akshaye Khanna and Bipasha Basu set the screen on fire with their glamorous acting skills. The video is full of suspense.
Inspiring Sameer
Anjaan wanted Sameer to become a C.A or work in the bank. He got a job in the bank, but within a few days, he realised that it is not his world, so he left it and came back to Mumbai to do what he loved the most.
Let's always remember this memorable quote by Sameer that would cheer us up on all the dark and gloomy days.
"When you fall, never get up without gaining anything. Always find something on the way up. If there are only rocks, grasp one to throw in order to defend yourself". He teaches us to learn from our failures and to remain persistent.
Gaana Pehchaana – An Informative And Entertaining Platform For Hindi Film Music Fans
Gaana Pehchaana is a delight for Hindi Film Music Fans from all generations. We spread the appreciation for Hindi Film Music through interactive quizzes, games, blogs and other informative content.
Teen Maar Khan, Bhagam Bhag and Aur Sunao are the 3 Bollywood Musical Games on our app. You can select your choice of decade for Bhagam Bhag and Aur Sunao. For TMK you need to select the theme of your choice. Each of them are set in a quiz format and put your knowledge of Bollywood Music to test.
If you are fond of intense stories and wish to catch up on the little known secrets of Bollywood Music, check out our Blogs section. We have something new for you every Friday.
Play Live, Play Against Others
Another fun thing launched by Gaana Pehchaana is GaanaP Live!  It's a LIVE Game Show in which you can play together with fellow Bollywood Music Fans from around the world. You can get invited to the next GaanaP Live by registering here. Check out these videos on YouTube to learn more about GaanaP Live!
Install the app on Android or iOS to experience the best of Bollywood music, gaming, quizzes, blogs and a lot more.