He says that Gold is my God. Born in Jalpaiguri, West Bengal, to singers Aparesh Lahiri and Bansuri Lahiri, his musical journey began with tabla at the age of 5. Lata Mangeshkar told the kid's parents to train him under Pandit Samta Prasadji to channelize his immense talent.
Big Dreams And The City Of Bombay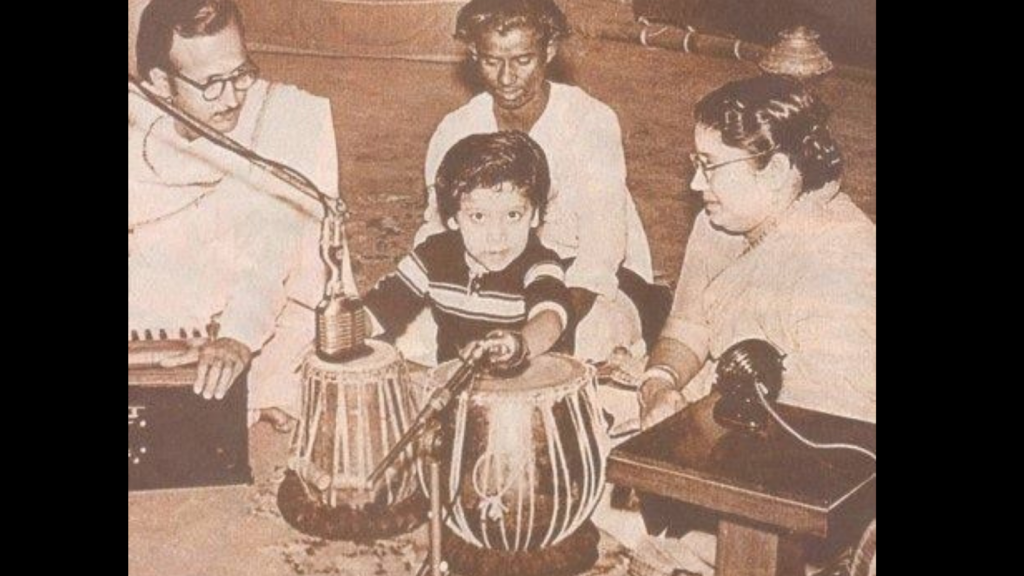 Source: https://bit.ly/36wxCy8
At the age of 20, he first composed for a bengali film called Dadu. After Dadu, he was set on making it big in the Hindi Film industry, and shifted to Bombay, where he turned out to be the disco music star.
Have you already guessed this popular composer, singer and record producer?
Who else can he be other than our all time favourite Bappi da?
He marched into the music scenario at a time when it was crowded by the biggest legends of music. Composers who were the best of the best like S.D Burman, R.D Burman, O.P Nayyar, Jatin-Lalit, Kalyanji-Anandji, Laxmikant-Pyarelal and many others.
First Break
It was difficult for Bappi Lahiri to make way and emerge from amongst them to become one of the biggest composers of all time.
He got his first break with Nanha Shikari. As his father knew Shashodhar Mukherjee, who was one of the most renowned producers in those days, his son Shomu Mukherjee agreed to give Bappi Da the chance to create songs for this movie, but he asked him to compose 25 different varieties of songs. After Nanha Shikari, he got Zakhmee, Chalte Chalte and much more.
(TMK 266- A Tribute To Bappi Lahiri)- Highlights The Real Flavours Of Bappi Da's Disco Music
We have a special TMK game customised with the best songs of Bappi Lahiri. Just like the shining gold pendants on his neck that bring luck and fortune to him, his songs have brought luck and fortune to the industry. When Michael Jackson appreciated him for his gold ganesha pendant, Lahiri thought of gifting it to him but couldn't part with his lucky charm. Similarly, Bollywood finds it hard to part with it's lucky charm Bappi Lahiri! 
The game is for all Bollywood Music lovers from across the globe. Play it, score points and climb up the Master Leaderboard, but remember that you cannot guess more than 3 songs wrong.
Install the app on your Android or iOS device to enjoy the never-ending fun on Gaana Pehchaana and check out some of his amazing songs in the blog below.
Chalte Chalte Mere Yeh Geet (1976)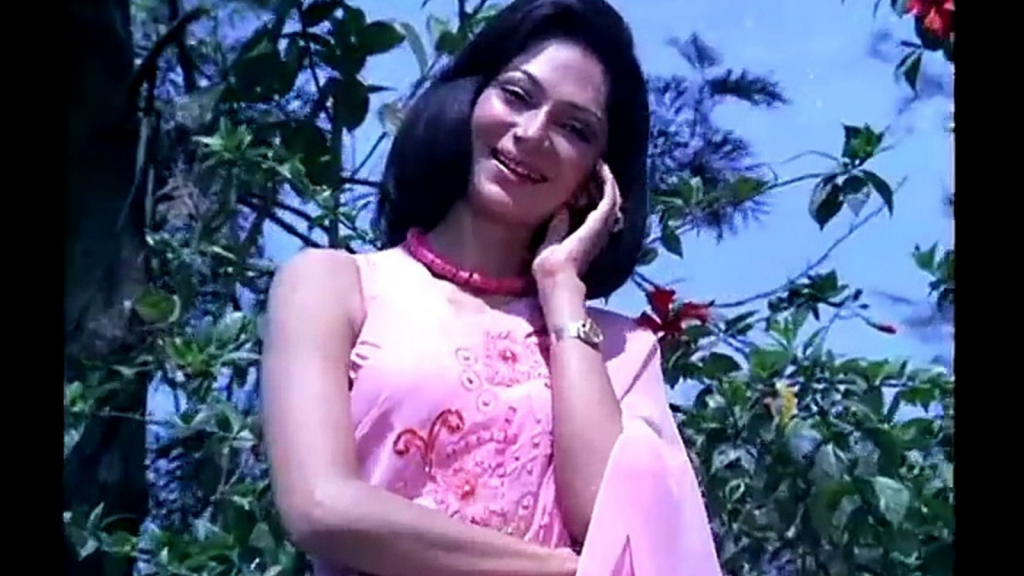 Source: https://bit.ly/3hYg2IU
Music: Bappi Lahiri
Lyrics: Amit Khanna
Singers: Kishore Kumar
Movie: Chalte Chalte
A classic goodbye song Chalte Chalte Mere Yeh Geet has always been a favourite of Bollywood Music lovers across the world. It's a timeless composition by Bappi da. Amir Khanna has penned down something that cannot be forgotten. The moment you think of an alvida song, this melody comes to your mind. After all, it's one of Kishore da's most magical melodies of all time.
Bambai Se Aaya Mera Dost (1977)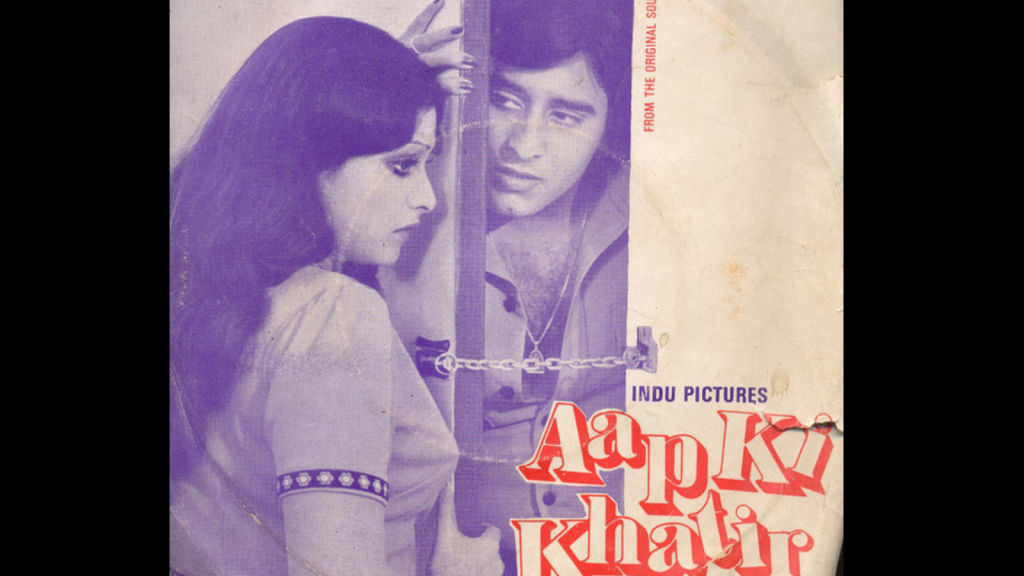 Source: https://bit.ly/3r2UQpd
Music: Bappi Lahiri
Lyrics: Shaily Shailendra
Singers: Bappi Lahiri
Movie: Aap Ki Khatir
A light-hearted song with a comic touch to it. This melody with some goanese elements has won over the hearts of people because of it's enjoyable lyrics, feel-good vibes and happy-go-lucky music. The best part is that it was composed as well as sung by Bappi Lahiri, which makes it an all-time favourite.
Jimmy Jimmy Jimmy Aaja (1982)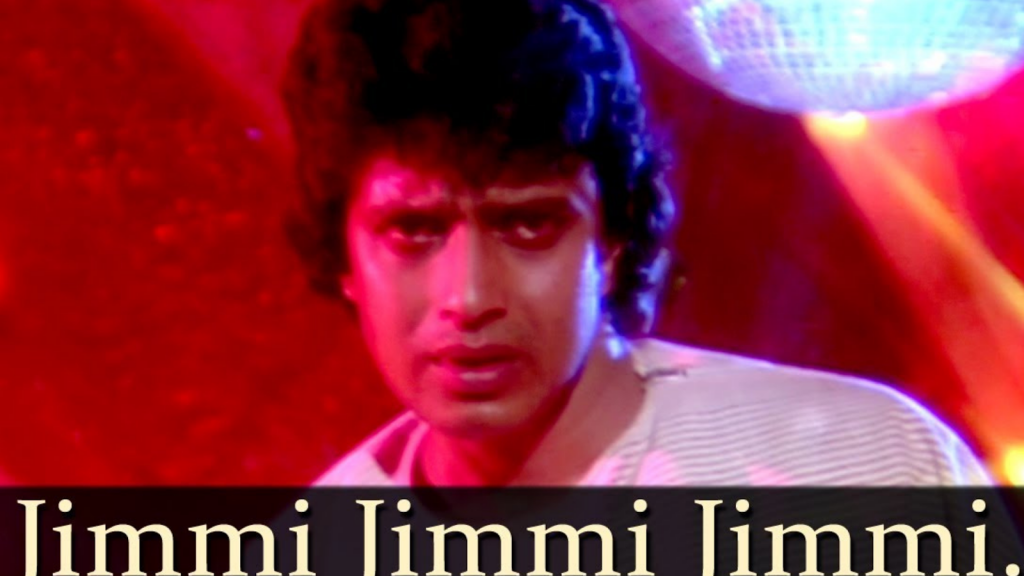 Source: https://bit.ly/3i2CeBn
Music: Bappi Lahiri
Lyrics: Anjaan
Singers: Parvati Khan
Movie: Disco Dancer
"Jimmy Jimmy Aaja Aaja" won over a million hearts in India, Japan, Greece, U.K, Russia and a whole lot of other countries. It was inspired by the T'es Ok French song. Mithun's name in the history of Bollywood Music changed forever with Jimmy Jimmy. Girls went gaga over his stunning dance moves and charismatic personality. Who other than Anjaan could have penned down the relatable lyrics that makes this song so special and way more amazing than the original T'es Ok.
Ke Pag Ghungroo Bandh Meera (1982)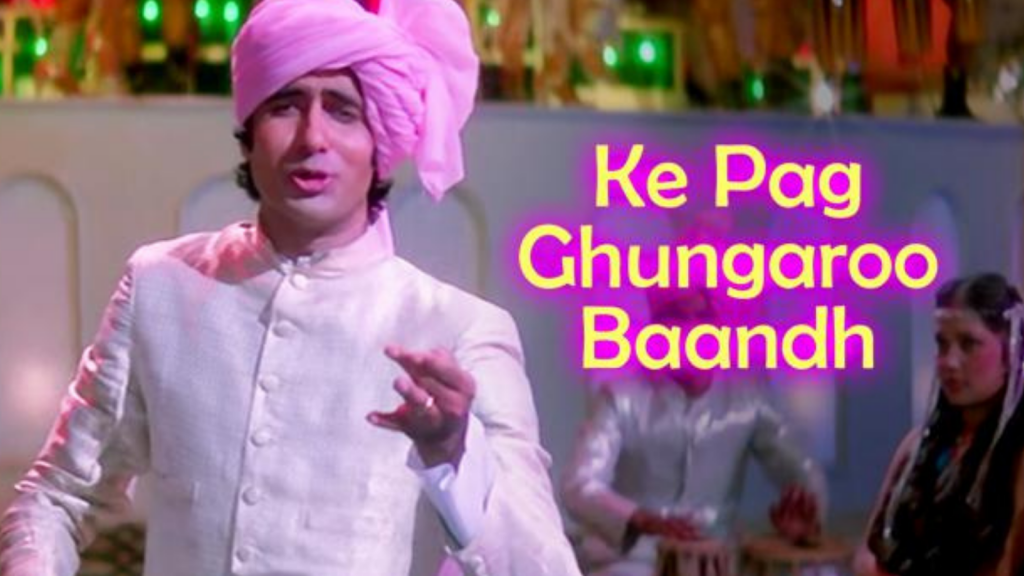 Source: https://bit.ly/2U5AlvM
Music: Bappi Lahiri
Lyrics: Anjaan, Prakash Mehra
Singer: Kishore Kumar
Movie: Namak Halal
The entire Namak Halaal album was one of Bappi da's finest compositions till date. Kishore Kumar won the 5th filmfare in his life specially for Pag Ghungroo. Amitabh Bachchan's wonderful dance moves and smarty expressions as he dances like a pro, make him stand out as the superstar. The song was so hit that remix makers will surely want to create a remix out of it very soon.
I'm A Disco Dancer (1982)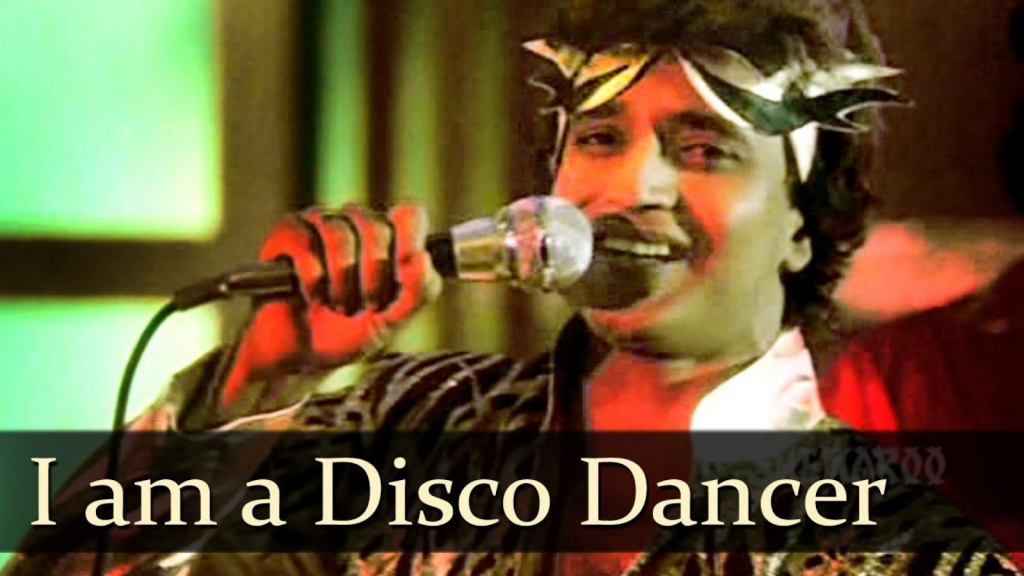 Source: https://bit.ly/3AUDTBP
Music: Bappi Lahiri
Lyrics: Anjaan
Singers: Vijay Benedict
Movie: Disco Dancer
Disco Dancer is a rags to riches story of a young street dancer played by Mithoon Chakraborty. The film and this title song became so popular that it's popularity spreadit's arms across entire Southern, Central, Eastern Asia, Soviet Union, Eastern Europe, the Middle East, Turkey and Eastern/ Western Africa.
It was the highest grossing foreign film to exist in the Soviet Union. Disco Dancer increased his popularity to such an extent that Mithun became a household name in South Asia and Soviet Union. The entire Soundtrack album was successful. It received a platinum award in India and a Gold award in China.
Nainon Mein Sapna (1983)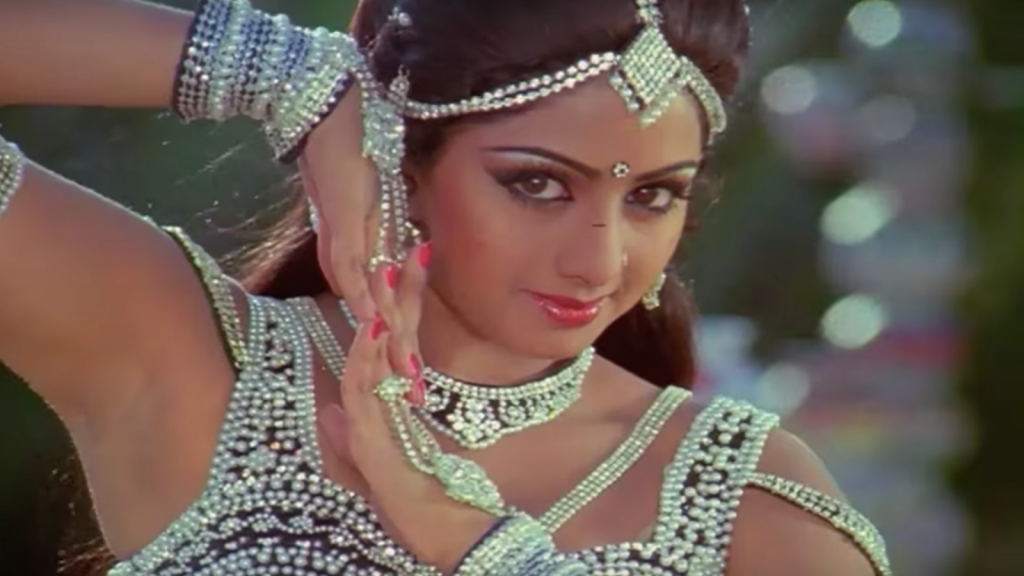 Source: https://bit.ly/3hBk3nD
Music: Bappi Lahiri
Lyrics: Indeevar, Sameer Anjaan
Singers: Lata Mangeshkar, Kishore Kumar
Movie: Himmatwala
Nainon Mein Sapna is Sridevi's most renowned dance song ever. The rhythmic dance beats in the music by Bappi Da will make your heart flutter and your mind sing. Sridevi can be seen dressed as a dancing serpent girl. Indeevar and Sameer, lyricist Anjaan's son penned down the most beautiful, heart touching lyrics that can set your soul on a graceful, dance journey.
Jhoom Jhoom Jhoom Baba (1984)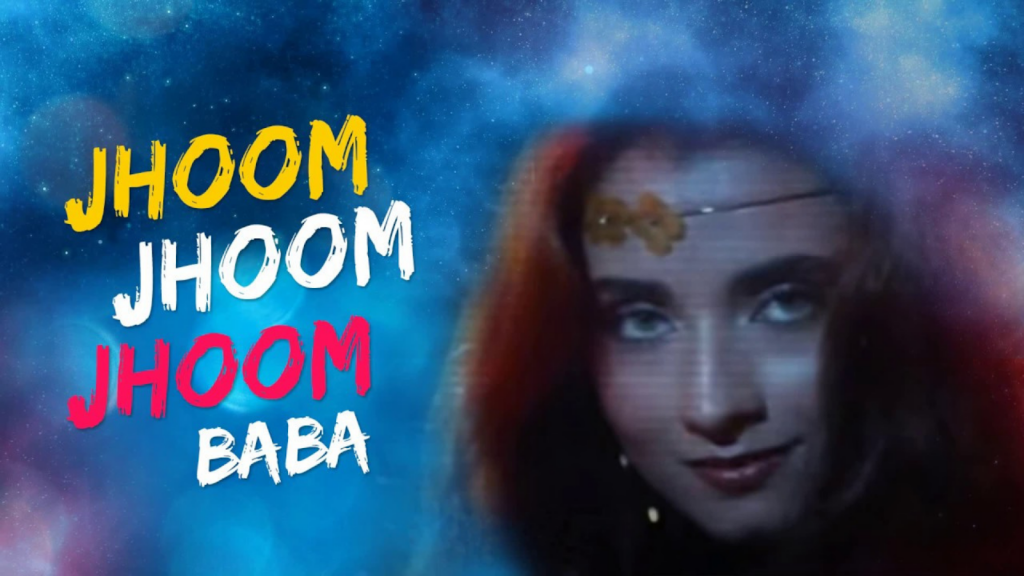 Source: https://bit.ly/3i7IU1s
Music: Bappi Lahiri
Lyrics: Anjaan
Singers: Salma Agha
Movie: Kasam Paida Karne Wale Ki
Jhoom Jhoom Jhoom Baba was recently used in Guardians of the Galaxy 2 movie. Nobody could believe that the 80's super hit song would be resurrected in a new avatar in a Hollywood film like millions of other Bappi Lahiri songs and sound so amazing!! It's a classic party number and Mithun as well as Salma Agha look adorable. In fact, Mithun resembles John Travolta to a huge extent. It looks like an imitation of the famous 1977 Saturday Night Fever.
Yaar Bina Chain Kahan Re (1985)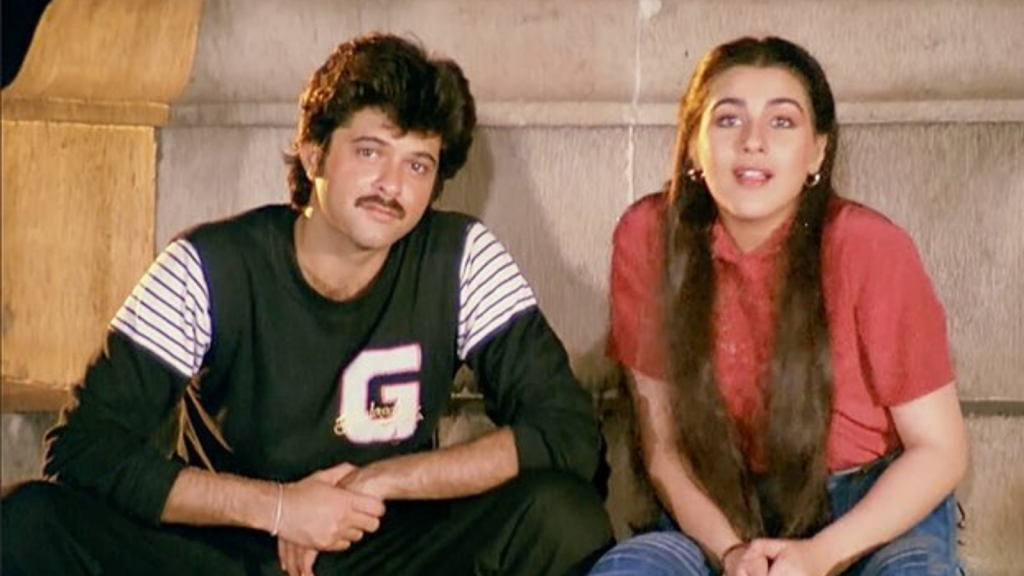 Source: https://bit.ly/3r6PJEd
Music: Bappi Lahiri
Lyrics: Anjaan
Singers: Bappi Lahiri, S. Janaki (Sishta Sreeramamurthy Janaki)
Movie: Saaheb
The song Yaar Bina Chain Kahan Re became the Bappi Lahiri anthem in 1985. Anil Kapoor and Amrita Singh dance like crazy to this melody. There are two versions of Anil and Amrita. One pair can be seen sitting and watching the other pair perform a stunning dance sequence. Bappi Lahiri, Anjaan and S. Janaki created a song that sounds like honey to the ears.
How Bappi Lahiri Became The Big Daddy Of Disco?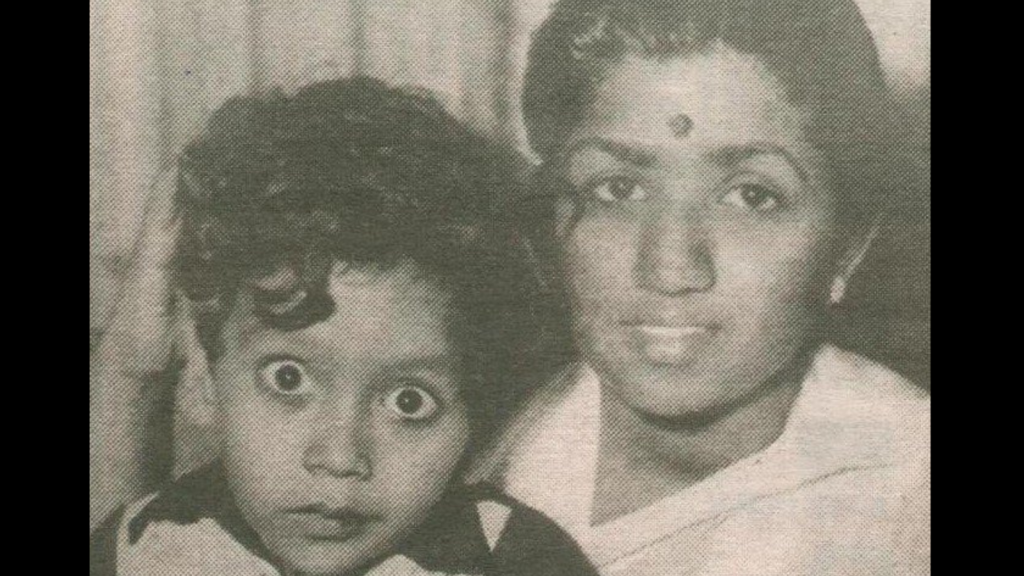 Source: https://bit.ly/3r6QwFb
It was in the late 1970s that on a visit to the U.S.A, the pulsing beats left him stunned. Disco was an absolutely alien culture in India and Bappi Lahiri was the very first musician to introduce it in Bollywood.
Other than TMK-266, Gaana Pehchaana also has many other TMK, Bhagam Bhag, Aur Sunao games and upcoming live gaming sessions with well-loved Bappi Lahiri songs in them. Enjoy Gaana Pehchaana and let us know whether you like this blog or not in the comments section below.
Play Live, Play Against Others
Another fun thing launched by Gaana Pehchaana is GaanaP Live!  It's a LIVE Game Show in which you can play together with fellow Bollywood Music Fans from around the world. You can get invited to the next GaanaP Live by registering here. Check out these videos on YouTube to learn more about GaanaP Live!
Install the app on Android or iOS to experience the best of Bollywood music, gaming, quizzes, blogs and a lot more.