A few days back, it was legendary music composer Madan Mohan Kohli's birthday. He was an artist who deserved a lot more in his lifetime, but unfortunately, he did not get what he should have, when alive. The miseries of struggling in the industry, turned him into an alcoholic and unfortunately he died of liver cirrhosis at a very young age.
Was Madan Mohan Known As Ghazal Ka Shehzada?
He was born in Baghdad, Iran and had a sophisticated, suave personality which was unlike that of any other music director in the industry. Nobody could imagine that a man like him could so easily mould elements of Indian classical music into new styles of Hindi Film Music.
Lata Mangeshkar fondly called him "Ghazal Ka Shehzada". He beautifully infused the traditional elements of Indian music into his work. His area of expertise was not just ghazals, but he excelled in almost every genre.
Why He Didn't Match Up To The Parameters Of Success?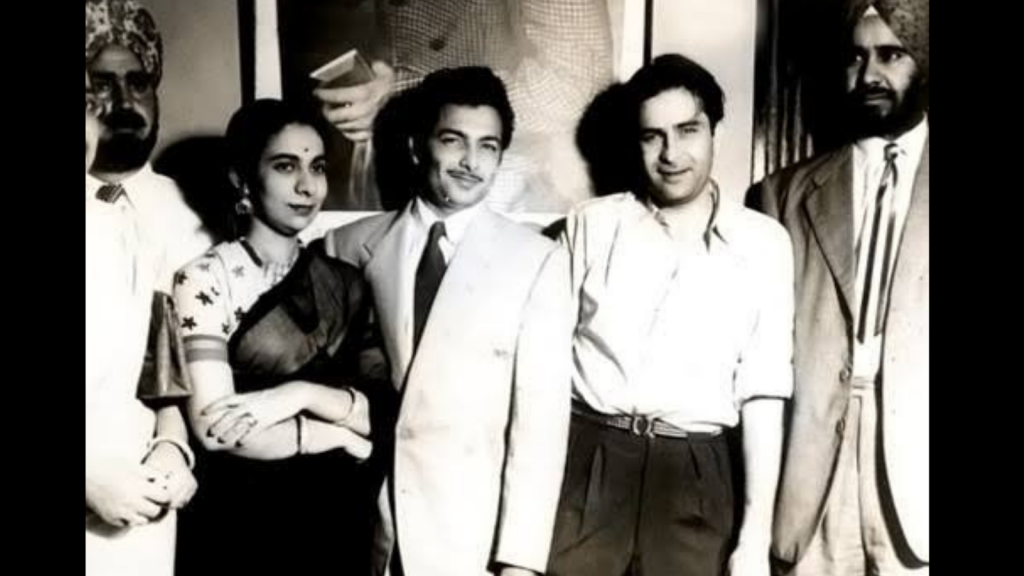 Source: https://bit.ly/3h5N49j
Aap Ki Nazron Ne Samjha, Aye Dil Mujhe Bata De, Naina Barse Rimjhim Rimjhim, Tu Jahan Jahan Chalega, Zaroorat Hai Zaroorat Hai etc are a few compositions by Madan Mohan that can easily defeat any other contemporary or old composition.
 He wasn't lucky enough to get the big films or compose for the big stars and production houses, which were the parameters of success in those days. A few of his compositions for Dev Anand turned into flops. He composed some great numbers for Raj Kapoor and some to be sung by Kishore Kumar, but somehow, his work did not get proper appreciation and it all went down the gutter.
Recognition And Fame After Death
It was much later that his compositions were used for superhit films like Veer Zaara and some of his unknown work was dug out by his sons to be enjoyed by the public. His tracks would be on the top of the charts like Binaca Geetmala for months.
Today, we'll be reading about some of his songs, but before that let's know more about a Teen Maar Khan game specially dedicated to him.
Play TMK- 260 [Happy Birthday Madan Mohan! (June- 25)] & Be The Highest Scorer
This game has been made for the Teen Maar Khans of Bollywood Music like you. If you have keen interest in Bollywood Music from every decade, you'll surely enjoy our game based on the songs of Madan Mohan Ji. You'll win points for every correct answer, but lose points the moment you make a wrong guess. Three wrong guesses will end up disqualifying you from the game. Play carefully to be the champion and make it to the top of the Master Leaderboard. Install the app on your Android or iOS device to start playing.
Now, enjoy the blog!!
Aye Dil Mujhe Bata De (1956)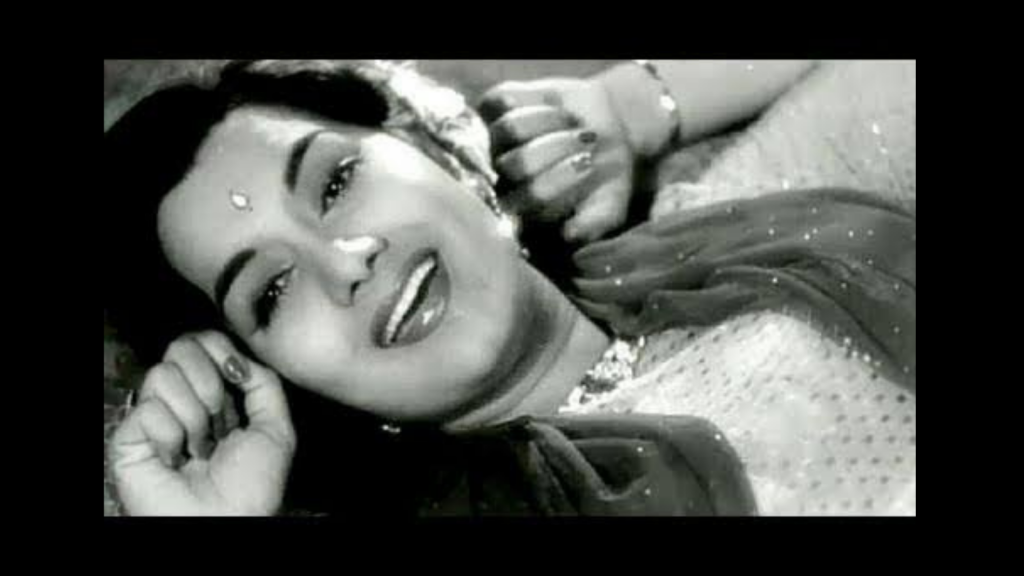 Source: https://bit.ly/3qtXbcr
Music: Madan Mohan
Lyrics: Rajendra Krishna
Singer: Geeta Dutt
Movie: Bhai Bhai
A highly popular number in which we find actress Shyama as the seductress dancing around Ashok Kumar. The tune by Madan Ji continues to ring in our ears. The music is evergreen and would sound great even if used in a modern song.
Every boy and girl of that generation must have sung it after falling in love. Geeta Dutt's sweet voice makes us nostalgic as we lose ourselves in the old days we had heard about from our grandparents.
Zaroorat Hai Zaroorat Hai (1962)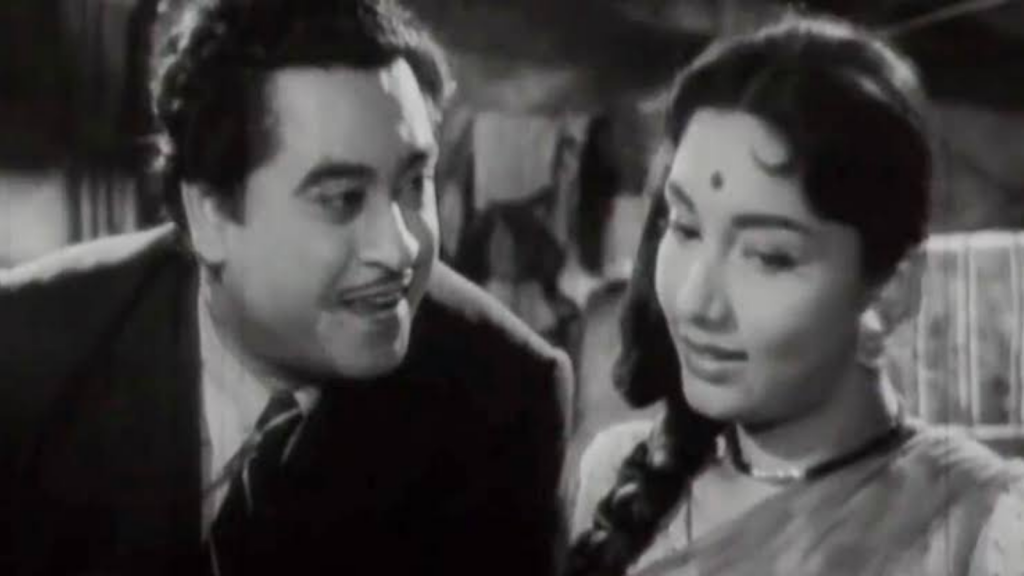 Source: https://bit.ly/3jg2tXf
Music: Madan Mohan
Lyrics: Rajendra Krishan
Singers: Kishore Kumar
Movie: Man-Mauji
The entire Man-Mauji album was composed by Madan Mohan, but this one song broke all records. It has a comic touch to it and Kishore Kumar makes it more satirical with his lady-like behaviour.
It is Sadhana who makes most of the Madan Mohan compositions amazing with her superb acting, her lively expressions and stunning dance moves. The funny lyrics and the evergreen composition continues to live on within us.
Naina Barse Rim Jhim Rim Jhim (1964)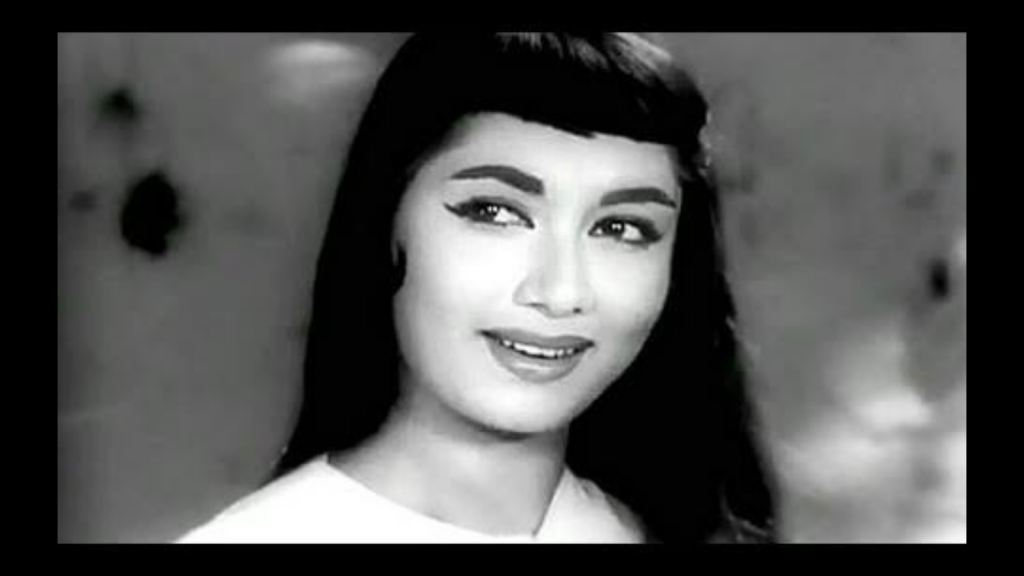 Source: https://bit.ly/3h7dEip
Music: Madan Mohan
Lyrics: Raja Mehdi Ali Khan
Singer: Lata Mangeshkar
Movie: Woh Kaun Thi 
This is the spookiest music composed by Madan Mohan and surprisingly, the tune stays on in your mind, long time after you've watched the movie. Anybody can easily connect to the track.
Lata Mangeshkar's childlike voice does absolute justice to Madan Mohan's music for the mind-blowing thriller. In fact, all the songs from Woh Kaun Thi composed by Madan Ji were big hits. The plot and the songs keep you glued to the film.
Lag Ja Gale (1964)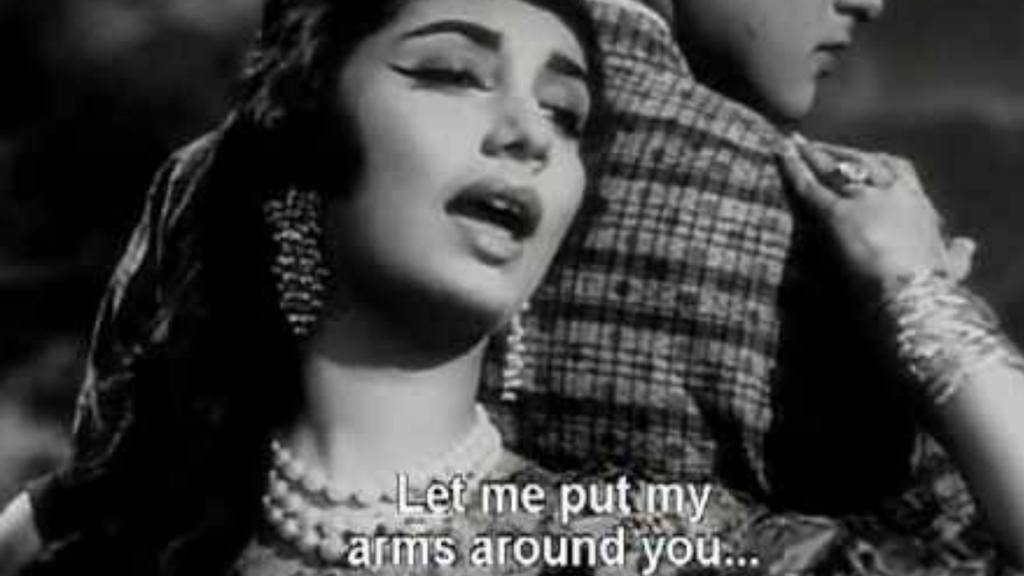 Source: https://cutt.ly/txpZisB
Music: Madan Mohan
Lyrics: Raja Mehndi Ali Khan
Singer: Lata Mangeshkar
Movie: Woh Kaun Thi
There might not be a single Indian who hasn't heard of "Lag Ja Gale". It's about to be 60 years old, but the way it captivates Indian hearts, it is surely a gem of a song.
It  can make chills run down your spine anytime you listen to it. Shot amidst a barren jungle in the middle of the night, Sadhana and Manoj Kumar's chemistry, as well as the picturisation of the song, are very different. It was quite an expensive song at that time. Madan Mohan, Mehndi Ali Khan and Lata Mangeshkar's trio created something that nobody has been able to recreate.
Jhumka Gira Re Bareli Ke Bazaar Mein (1966)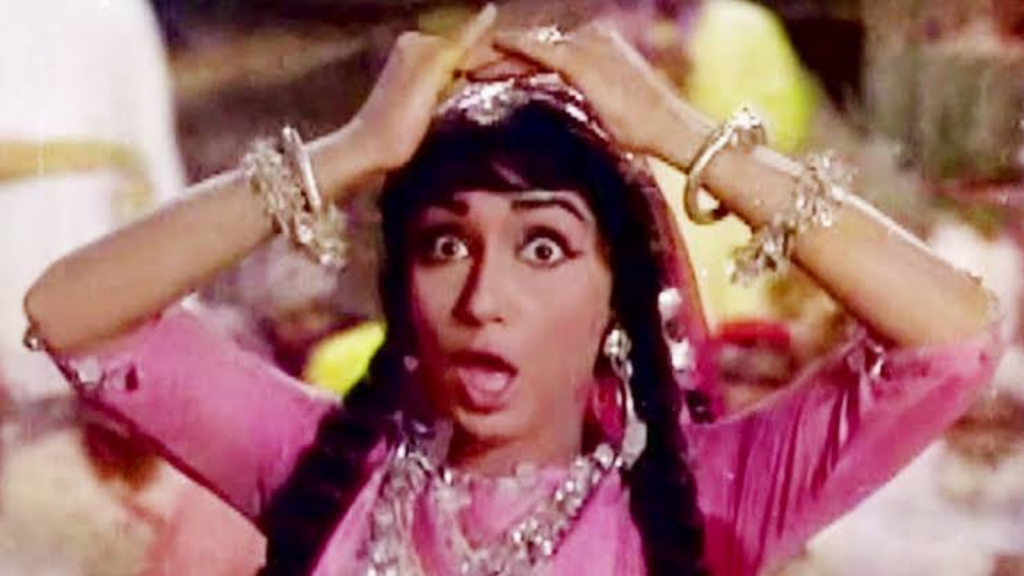 Source: https://bit.ly/3qrPT92
Music: Madan Mohan
Lyrics: Raja Mehdi Ali Khan
Singer: Asha Bhosle
Movie: Mera Saaya
This can be titled as the most famous Hindi Film song ever. Jhumka Gira Re is replete with nomadic tunes. You'll hear the beats of a dafli, dhol and everything else that you can imagine a nomad girl to be dancing on.
We love watching Sadhana dance like crazy to the fabulous composition by Madan Mohan, brought to life through Raja Mehdi Ali Khan's energetic lyrics and Asha Bhosle's classy voice. Sadhana looks scary as she murders someone just after dancing to this number..
Mera Saaya Saath Hoga (1966)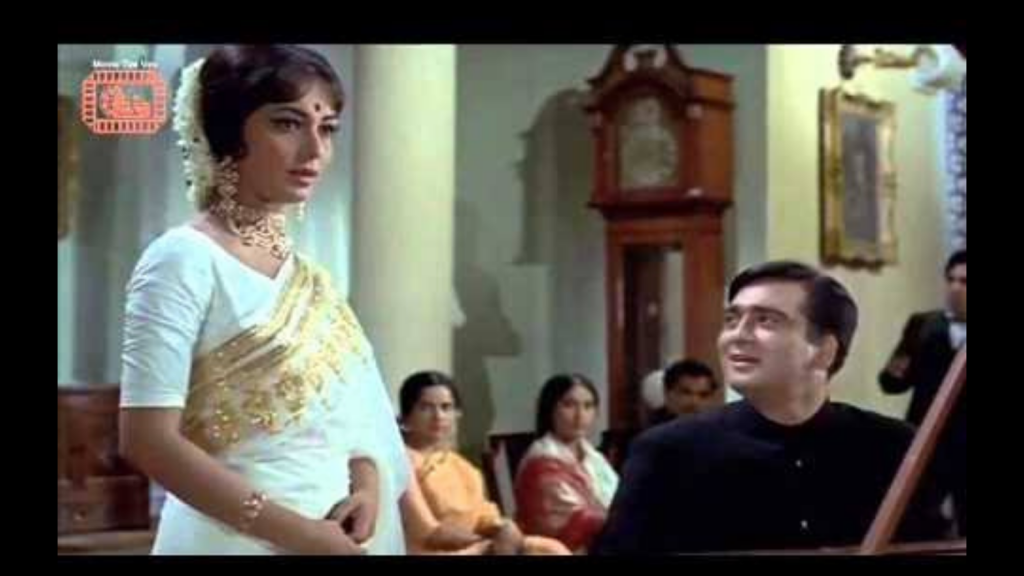 Source: https://bit.ly/3haoh3R
Music: Madan Mohan
Lyrics: Raja Mehdi Ali Khan
Singer: Lata Mangeshkar
Movie: Mera Saaya
"Tu Jahan Jahan Chalega, Mera Saaya Saath Hoga " is an immortal classic from the film "Mera Saaya" by Raj Khosla. This melody proves that Madan Mohan was actually god gifted and deserved a lot more accolades for his work. Mera Saaya sets him apart from all ordinary music composers. Lata ji's singing still leaves our minds blown whenever we listen to this song. It's a favourite of millions from different age groups.
Teri Aankhon Ke Siwa Duniya Mein Rakha Kya Hai (1969)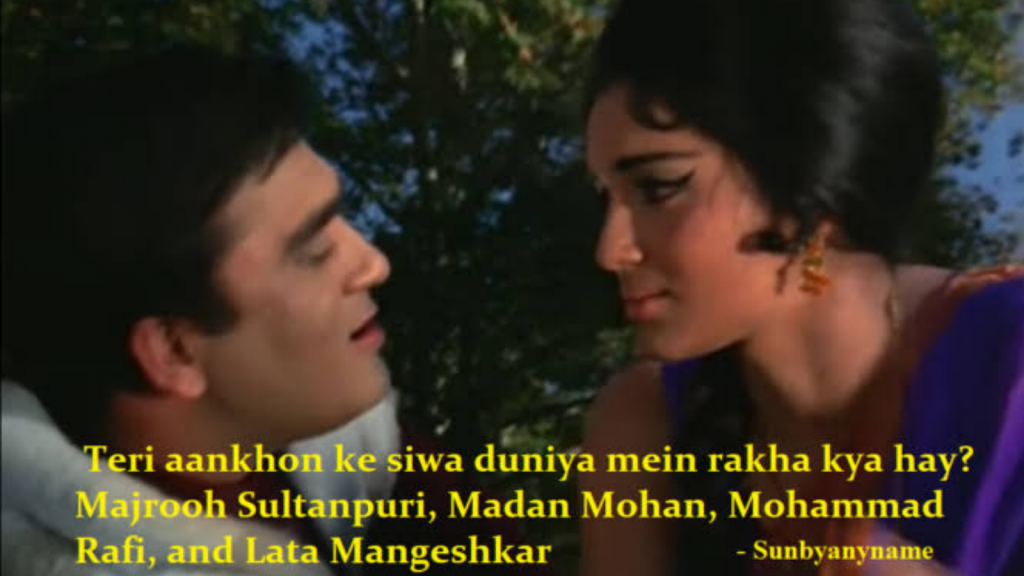 Source: https://bit.ly/3hbaslM
Music: Madan Mohan
Lyrics: Majrooh Sultanpuri
Singers: Lata Mangeshkar, Mohammad Rafi
Movie: Chiraag
This amazing track brings to mind Asha Parekh and Sunil Dutt's romantic exchange of glances where Sunil Dutt can be seen singing "Ye uthe subah chale, ye jhuke shaam dhale" dedicating it to Asha Parekh's gorgeous eyes.
Raj Khosla, the director of Chiraag wanted Majrooh Sultanpuri to borrow a few lines from Faiz's poetry for "Teri Aankhon Ke Siwa", so Sultanpuri used some of the lines after seeking proper permission. It's a heart melting number that can still make you go weak in the knees.
Tere Liye Hum Hain Jiye (2004)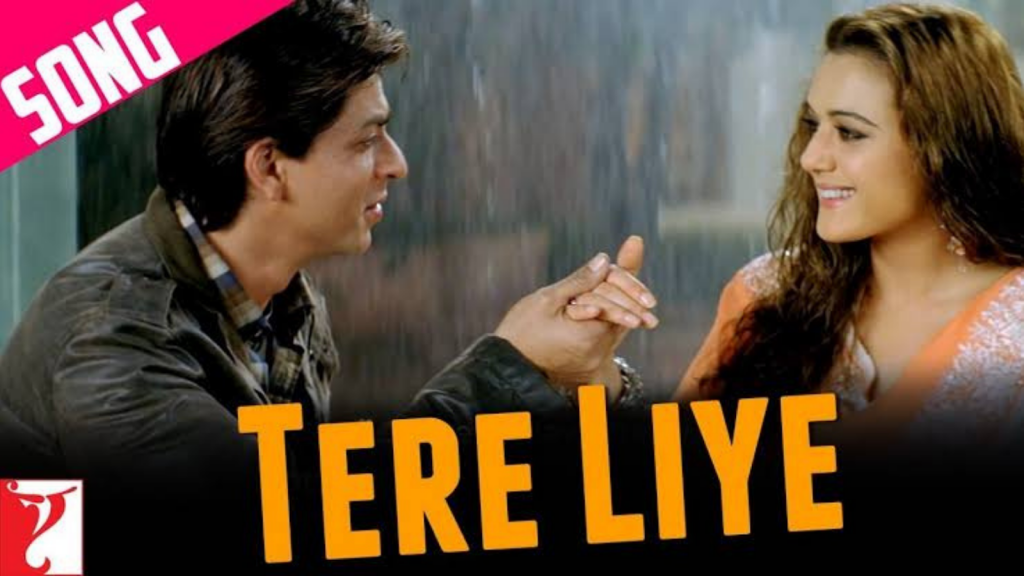 Source: https://bit.ly/3xYIKiT
Music: Madan Mohan
Lyrics: Javed Akhtar
Singer: Lata Mangeshkar, Roop Kumar Rathod
Movie: Veer Zaara
After Madan Mohan's death, his son Sanjeev Kohli discovered a few compositions of his dad hidden in a cupboard, which the children were not allowed to touch. He was surprised to hear the mind blowing music. It was revised by his son and used for Veer Zaara on Chopra's insistence. Tere Liye became a cult number in the history of Bollywood Music.
Both Madan Ji and Javed Ji were nominated as the Best Music Director and Best Lyricist at the 50th Filmfare awards and Madan Ji won the Best Music Director award at the 6th IIFA Awards. Lata Mangeshkar had tears rolling down her eyes while singing it as she missed the old days with her brother Madan Mohan. Preity Zinta and Shahrukh Khan made the song more heart touching with their perfect acting.
Rash Driving Or Appreciation?
Madan Mohan owned a white and blue Studebaker car and used to take his wife and kids for a drive around Worli Sea Face. On one such occasion, he was driving quite fast and before anybody knew it, they could hear police sirens and a jeep following them. They got worried and his wife thought that they had broken the speed limit.
A senior officer came down from the jeep to their car, as Madan rolled down the window and said sorry, the officer replied that no Madanji, don't be sorry. I only stopped you to say that your music in 'Anpadh' deserved the Filmfare Award. Madan Mohan was so touched that he told his wife "see I have been given my award", as the small appreciation meant much more to him than any award.
Why Gaana Pehchaana Should Be There On Your Android/ iOS Devices?
Hindi Film Music has delighted audiences and listeners right from the 1930s to 2020s and is a national treasure. The music from these movies always set higher standards of excellence and entertainment than the movies, yet the people behind these songs, the composers, singers, lyricists and instrumentalists don't get anywhere near the recognition that the stars acting in the films do. Ganna Pehchaana is a small effort to pay tribute to these artists through short quiz games, live gaming events, engaging blogs revealing little known secrets and other fun content.
Play Live, Play Against Others
Another fun thing launched by Gaana Pehchaana is GaanaP Live!  It's a LIVE Game Show in which you can play together with fellow Bollywood Music Fans from around the world. You can get invited to the next GaanaP Live by registering here. Check out these videos on YouTube to learn more about GaanaP Live!
Install the app on Android or iOS to experience the best of Bollywood music, gaming, quizzes, blogs and a lot more.