GaanaP Live!
Upcoming Events
Bollywood music with our exciting
Bollywood Song Game! At GaanaP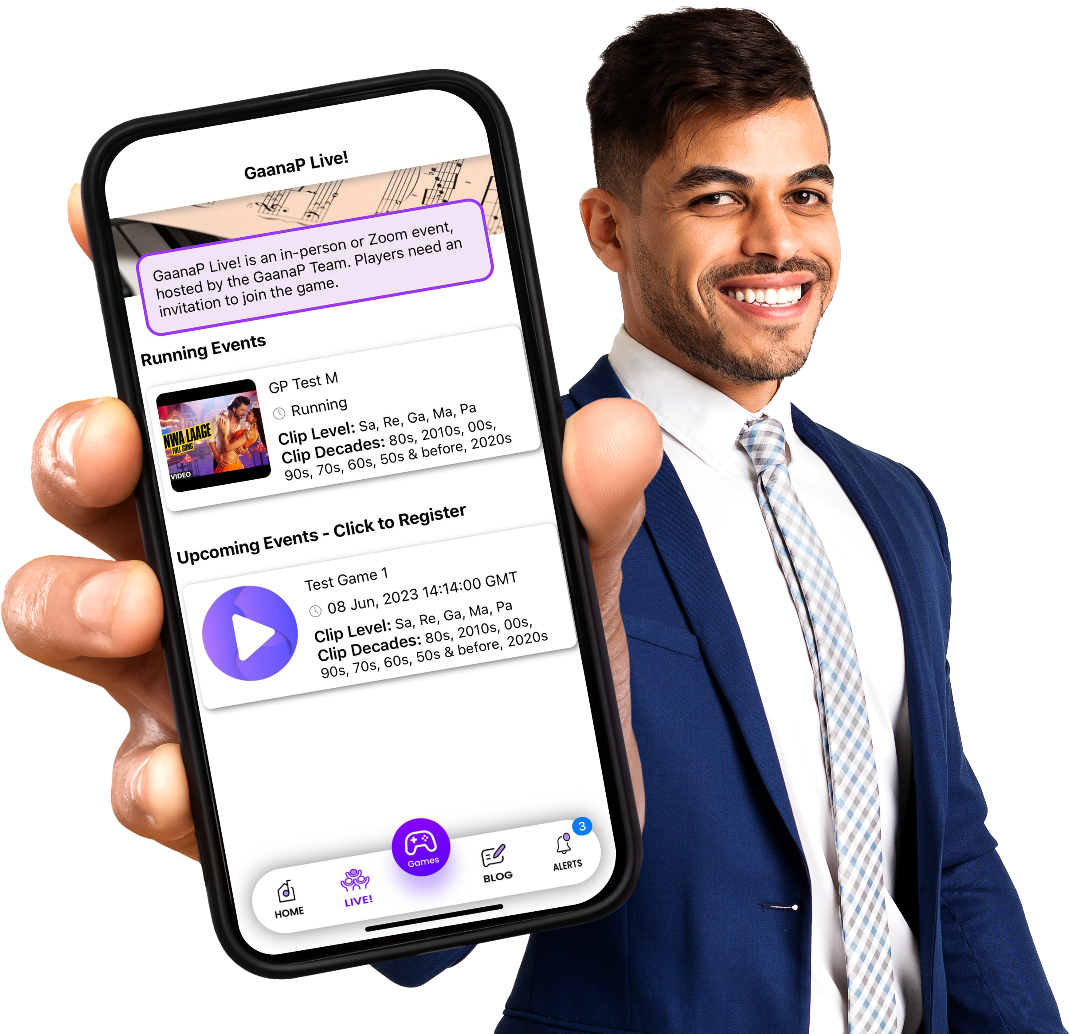 Our Bollywood Song Game is a unique and interactive activity that blends music, fun and friendly competition. Whether it's a corporate party, wedding celebration or any event that calls for a dose of Bollywood magic, our game is designed to captivate participants of all ages and backgrounds.
Join the event and win prizes worth Rs.1500
Fill out the form on the website. Once submitted, you will receive a confirmation notification via email and WhatsApp with further instructions.
Meanwhile, you can pre-register for the event directly on the GaanaP app:
Download the GaanaP app on your mobile device.
Open the App and Sign Up to create your GaanaP Account.
Navigate to the "Live" tab within the app.
Find and click on the specific event named "Event Name."
Register for the event within the app.