GaanaP's Bollywood
Music Games
Bhagam Bhag
The game is designed to be fast paced and challenging, as you have only a minute to recognize the song and select the answer.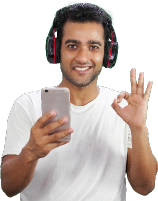 Theek Thaak Ho
In this game, you can compete with your friends to get three in a row on the Tic-Tac-Toe grid.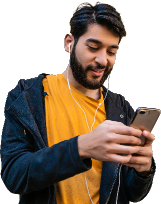 Ansuna
The objective of the game is to identify the unheard song from the list, which was not played.
Teen Maar Khan
The game has five difficulty levels, and you need to progress through all five levels to win the game.
Aur Sunao
Unsure about the song being played, they can click on the microphone icon to request to play a longer clip of the song.
GaanaP Live! event games are perfect for office gatherings, private parties and are designed toserve as an icebreaker that everyone can enjoy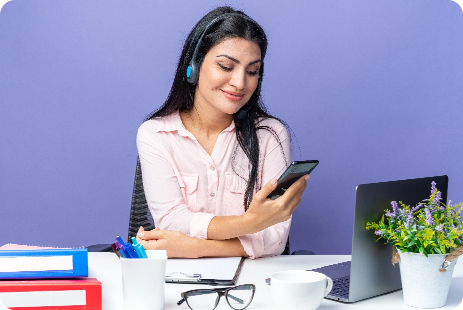 I am really happy to use this app it has been an absolute lifesaver for me in my busy life.

Great app for Indian music lovers. I love the variety of songs and the easy navigation. Highly recommend.
We are passionate


about Bollywood Music
Bollywood music and games based on it are an inseparable part of Indian culture. Gaana Pehchaana is a perfect game for Bollywood music fans that offers a fun and entertaining way to connect with their favorite songs. So, whether you're feeling happy or sad, put on your headphones and start playing some GaanaP games.
The blog section on GaanaP showcases a collection of articles, news, and insights on Bollywood music, films, and related events.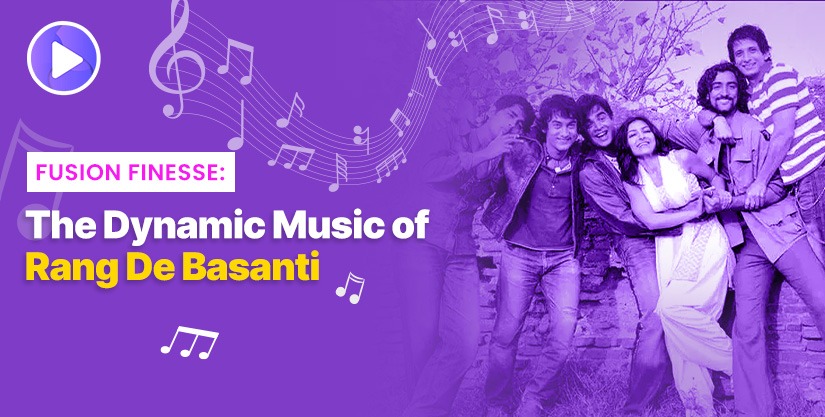 Movie: Rang De Basanti (2006) Singers: Daler Mehndi, Lata Mangeshkar, A.R Rahman, Madhushree, Naresh Iyer, Nacim, Mohammad Aslam, Harshdeep Kaur,...